Again I made some progress, I cleaned up the spindles and gave them a quick coat of black paint. The brackets for the brake calipers were modified a bit so I could mount them behind the axle because I think it looks better. I am sure they are still strong enough, once I drive it I will regularly inspect it to see if it is indeed holding up. The brackets are held in place by the steering arm bolts and they were too short so I had to get longer ones. I also replaced the wheel bearings for new ones just to be sure and then assembled the complete spindles with brakes so they are ready to be mounted to the car.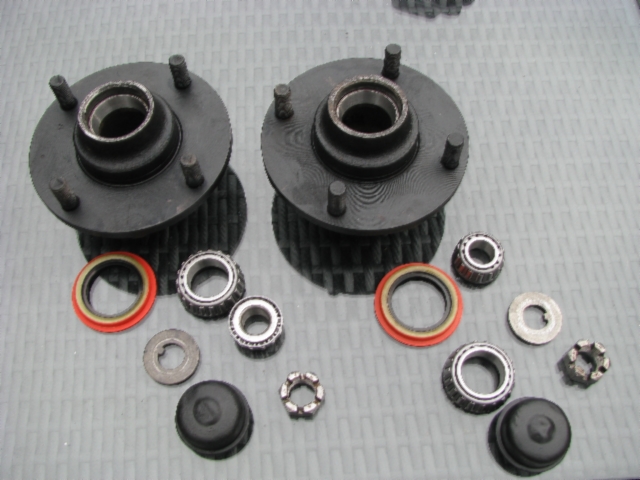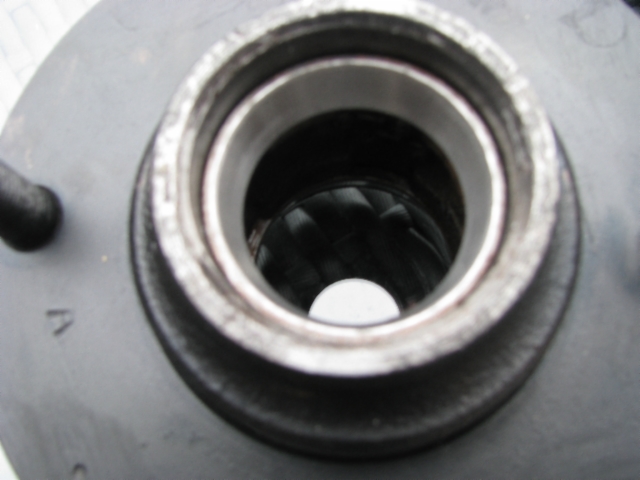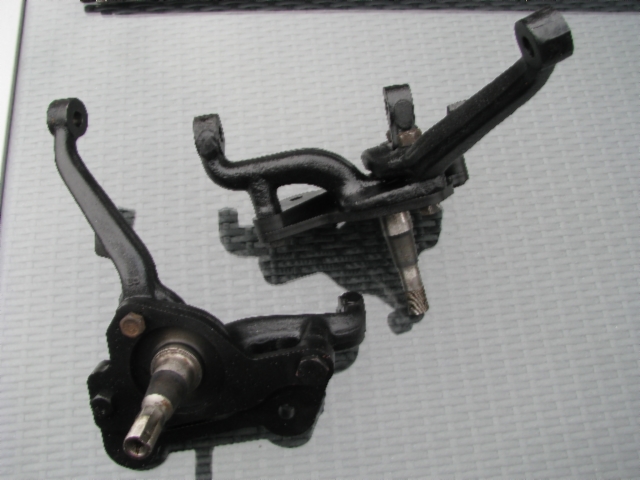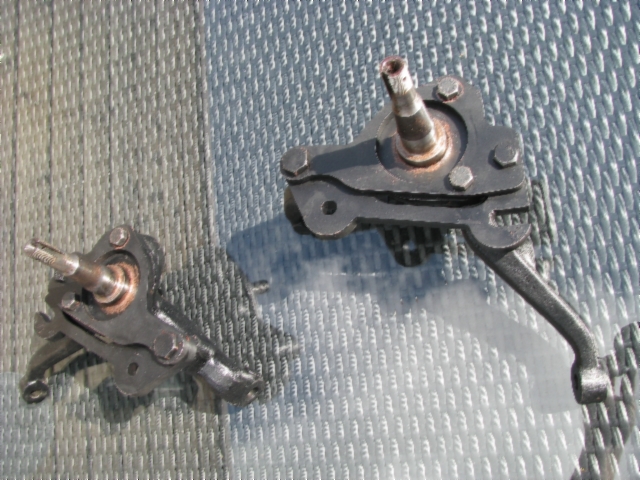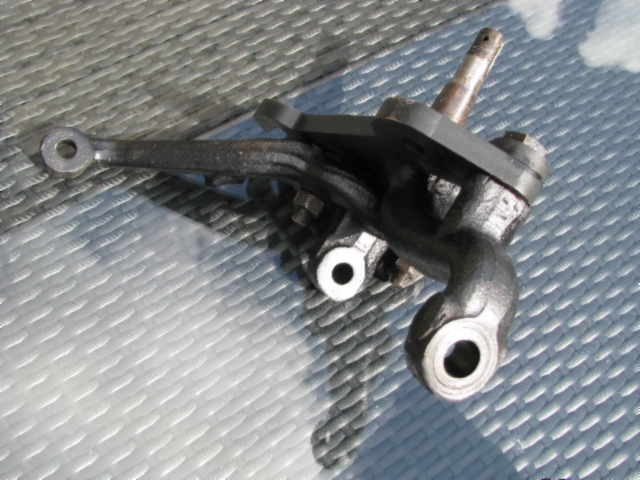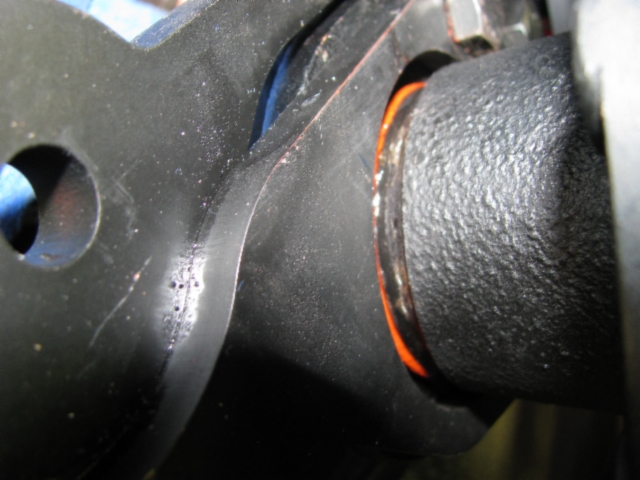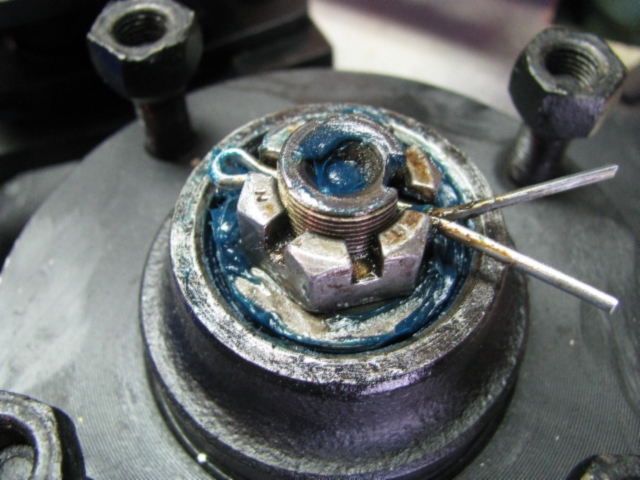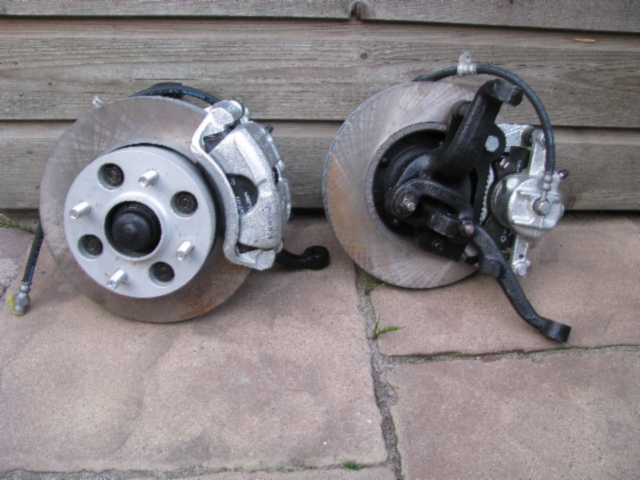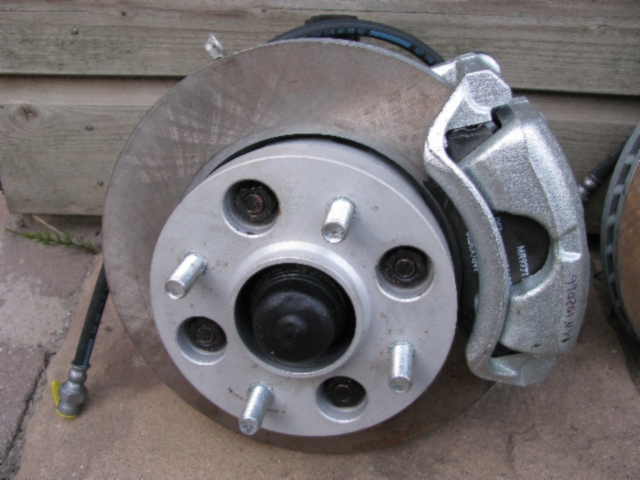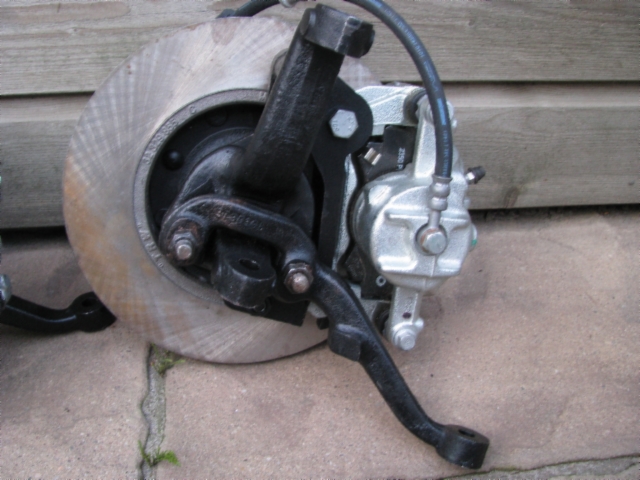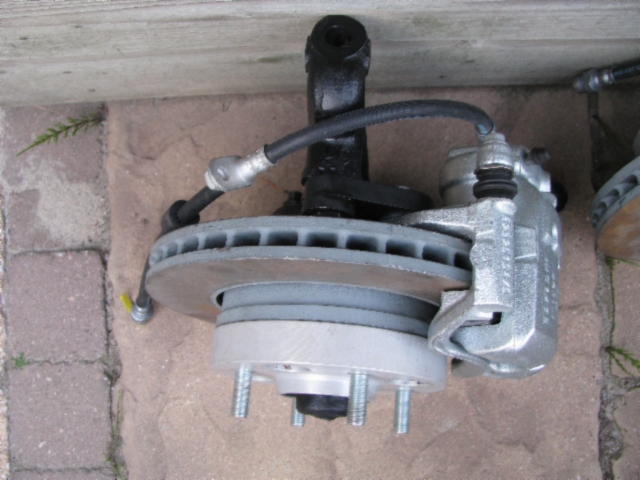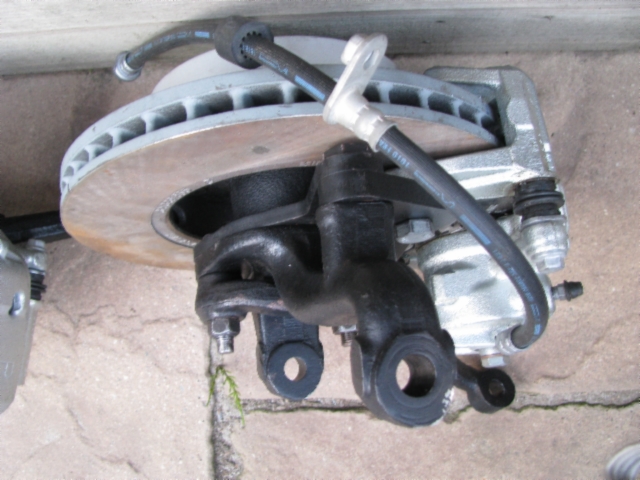 The steering box is cleaned and painted and also the tie rods are ready to be mounted.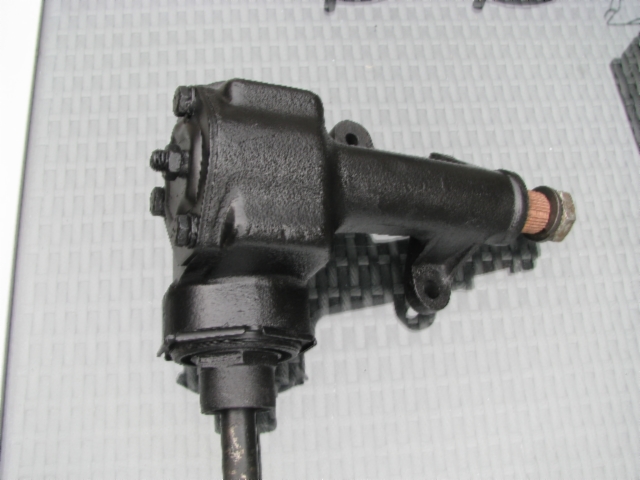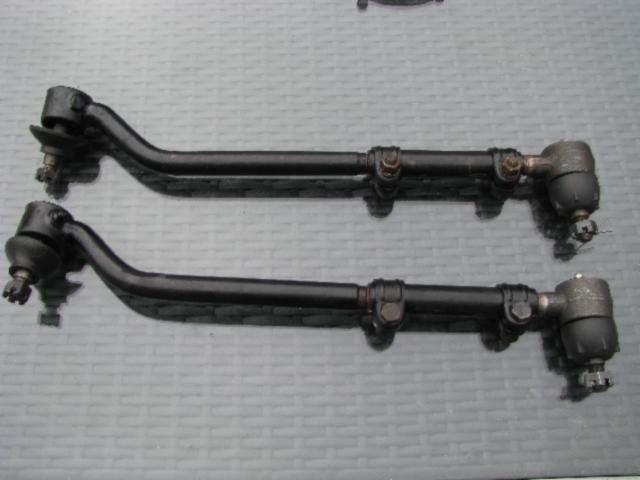 I sold the powerglide transmission so one less item taking up space and a bit money for the Nova. The rear bumper was bent and so was one of the bumper brackets, I found a straight bumper earlier which had straight brackets but the brackets were rotted pretty bad. With the straight bracket as a template I was able to get the bent one back into shape, maybe some more fine tuning needed when I test fit it on the car but it is close.
Not a nice job to do since I had to do it half under the car but I removed the leaf springs from the rear axle, they need to be cleaned but that is for some other time. I gathered all nuts and bolts I had so I can have them zinc plated, still need to see where to have that done.
The CPP control (A) arms I bought used had damaged paint and some surface rust in those spots so I disassembled, cleaned, sanded to get a surface for the paint to stick and painted them with some silver 2K brake caliper paint I still had. I just brushed it on and it came out nice enough. Now the arms were painted I mounted the new ball joints and put the spring seats back into place.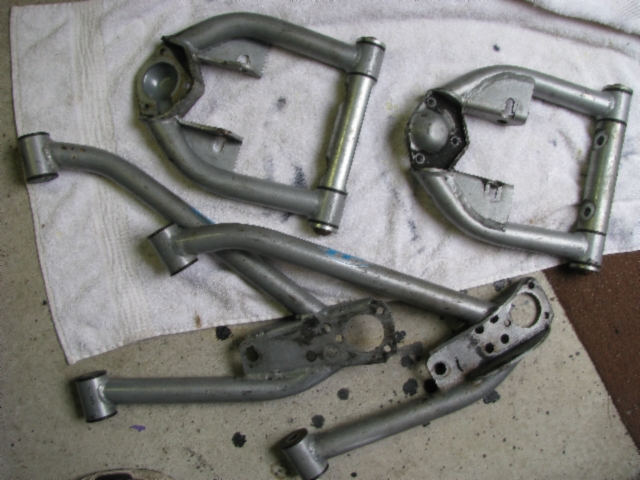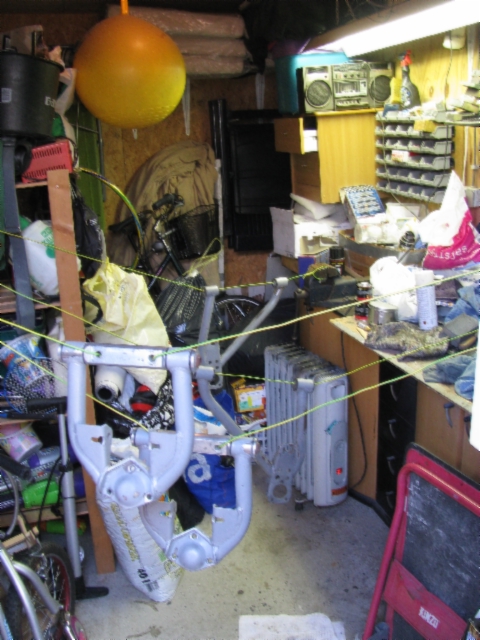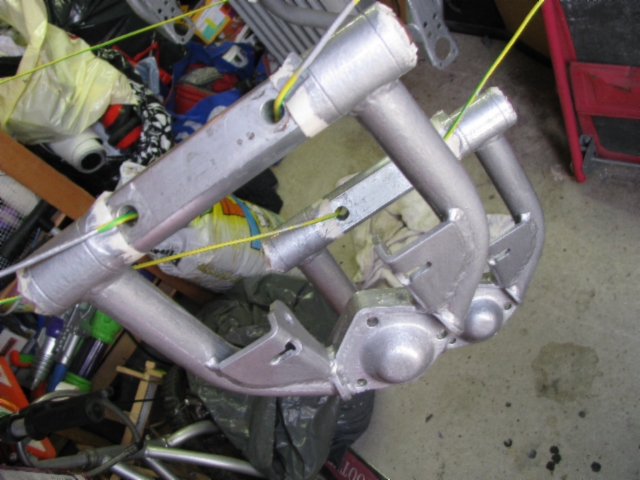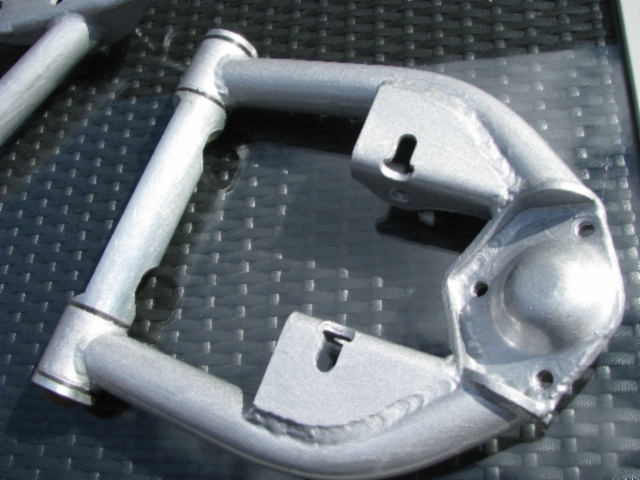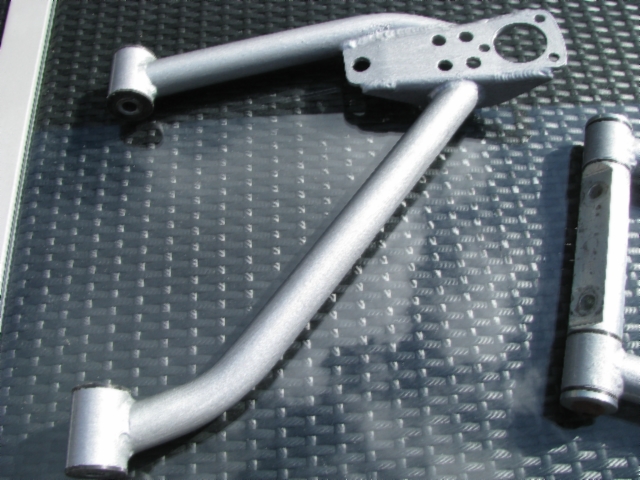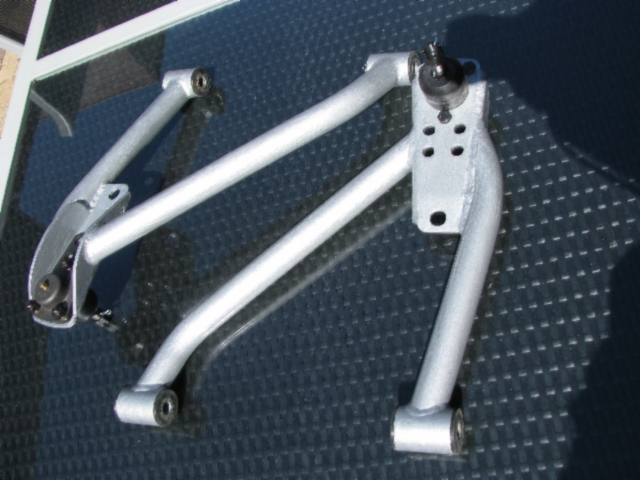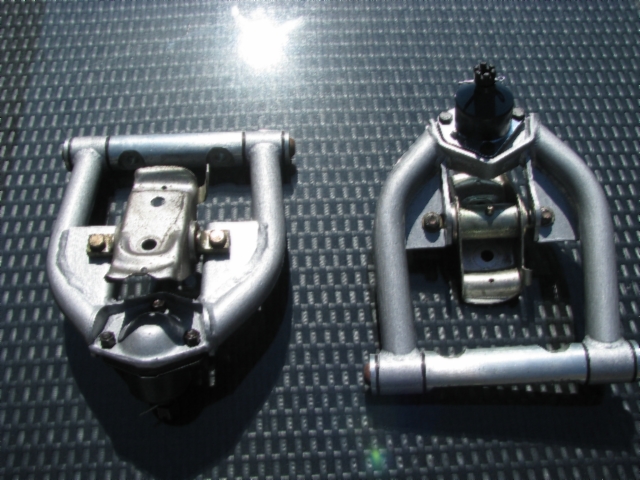 The anti sway bar was in bad shape… it must have touched the road many times since it was scraped and rusted. I used a sanding disc on my angle grinder and got it to bare metal in no time. After degreasing first a quick coat of primer and then I painted it with the black 2K brake caliper paint left over from painting the Camaro motor. Still I had some paint left over after the sway bar so I gave the front shocks a fresh coat of paint too. The sway bar looks like new again.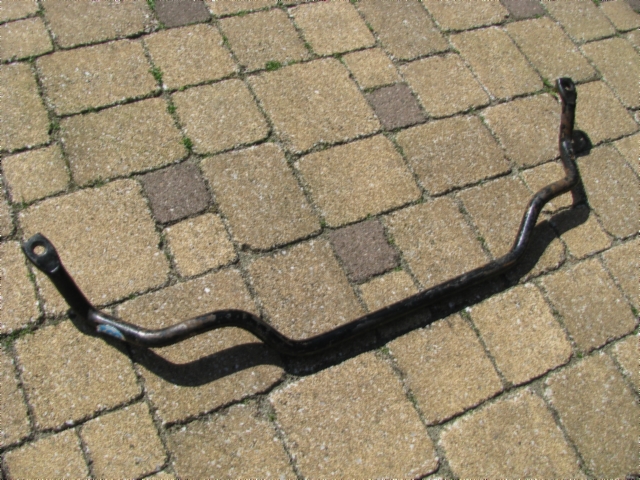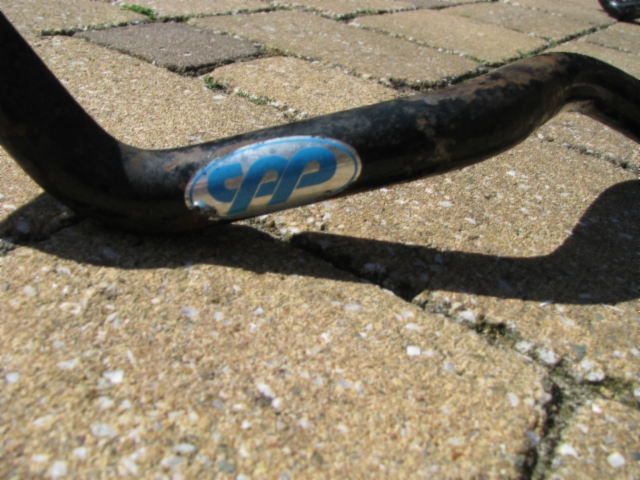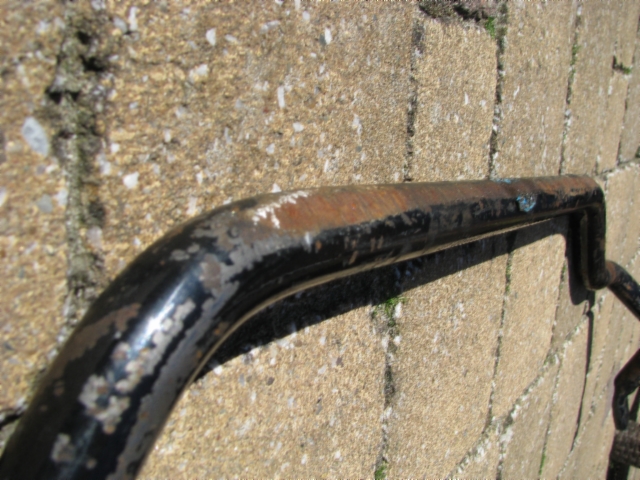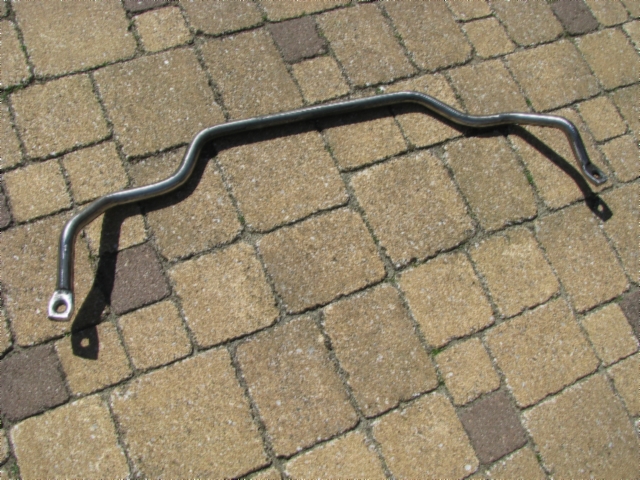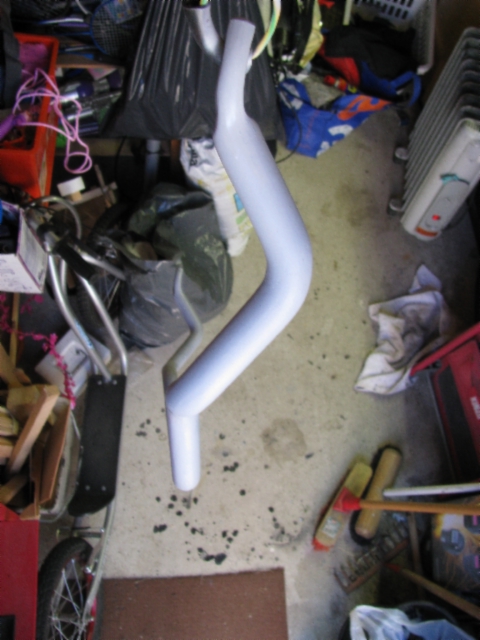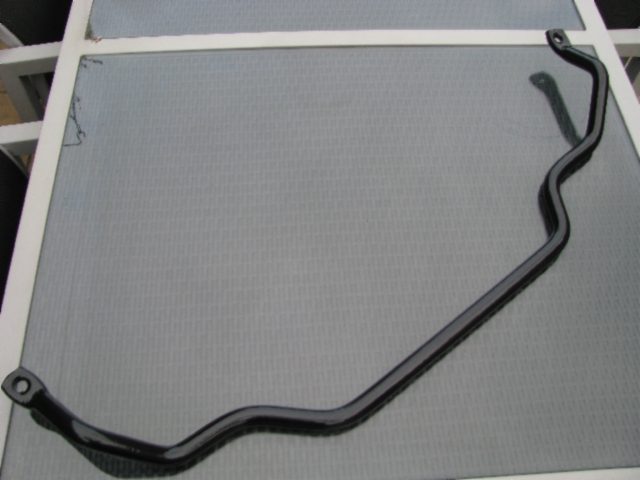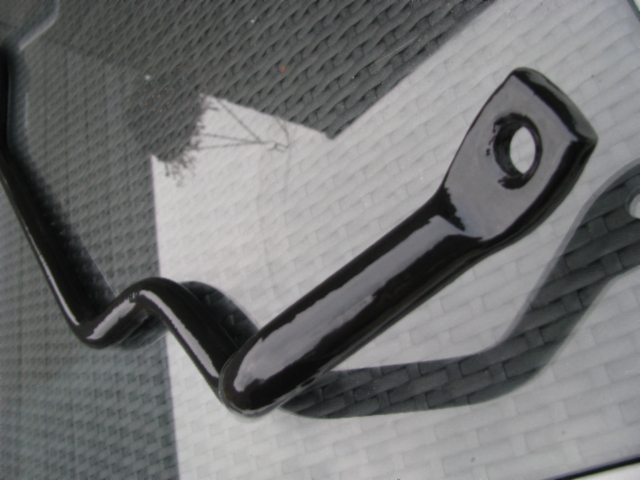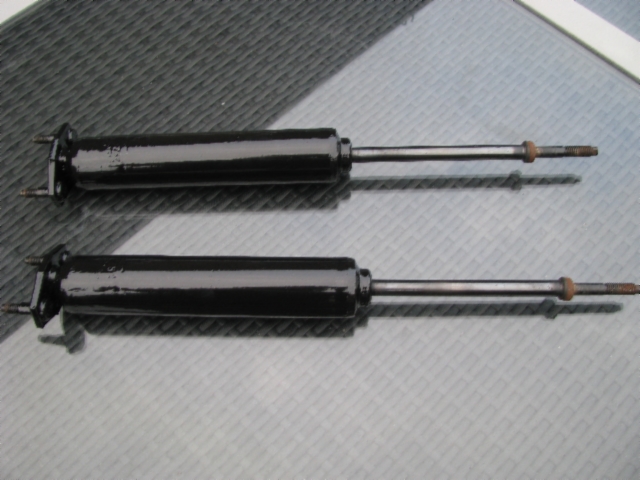 I got a lot done the last month so I am happy with the progress sofar.
You can reach me by e-mail at: pro-touring @ hotmail .com