!===================================================> <! This page was created by Martin > <!===================================================>
My Nova
page 14
---
May 2012 part2
A new page for a small update...

I made some pics of the rear and axle while I was at the garage last time.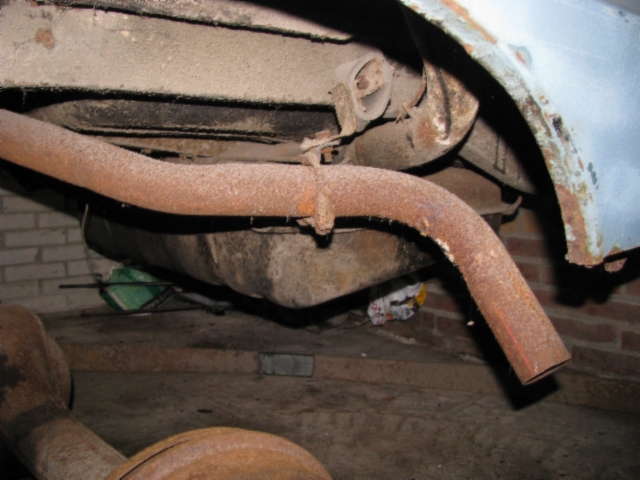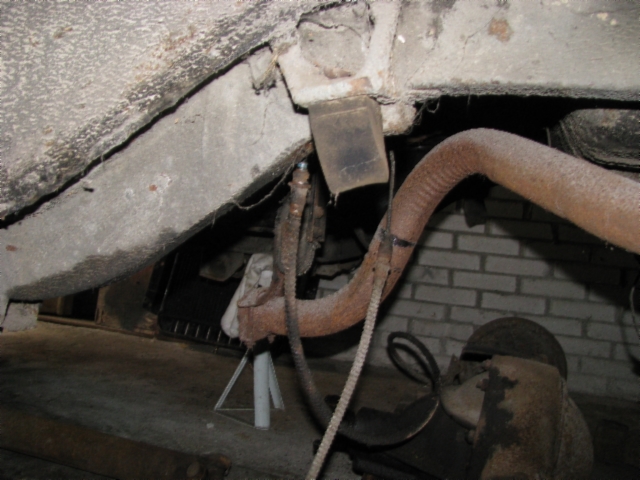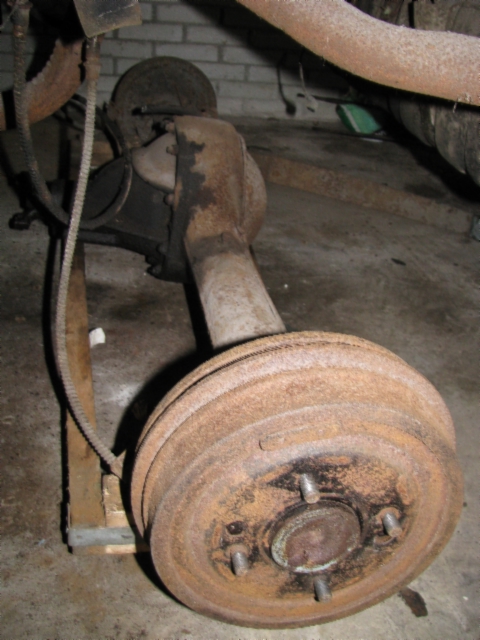 I had a lot of parts ready and decided it was time to put some of them together and have a nice assembly which is easily bolted to the car later. The pedal box has was assembled but one thing I found out earlier is the studbolts to mount the brake master cilinder were too short since I am adding a bracket for the clutch master cilinder and one for the combination valve. I searched and found something I could use, round head square neck bolts. The place where I finally found them in the correct diameter and length (needed M10x50...metric since that is what we have here) also had them in stainless so I got those. I pressed out the old studs in the bench vise and made the new bolts to size. Actually the bolts I bought were longer so I had too cut them shorter. Besides cutting them shorter I also ground off a big part of the head for clearance. With the grinder I smoothed the tip/threads and the nut went on smooth.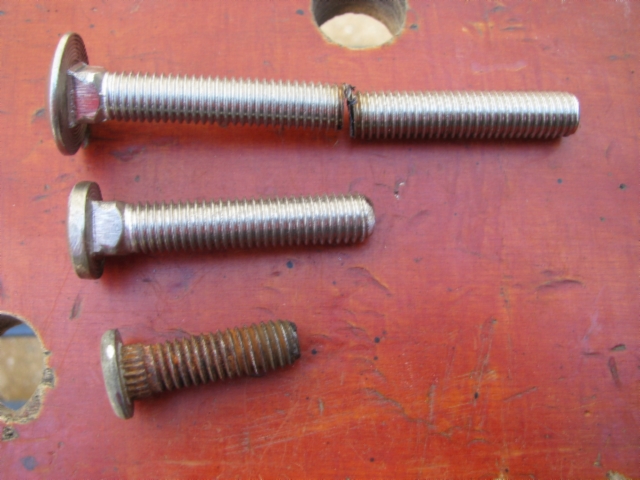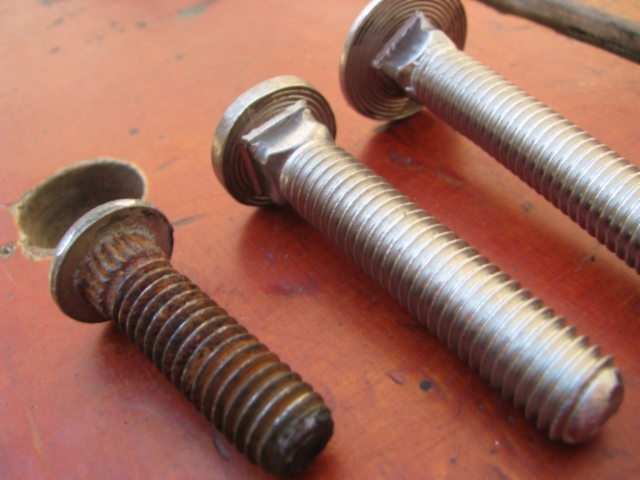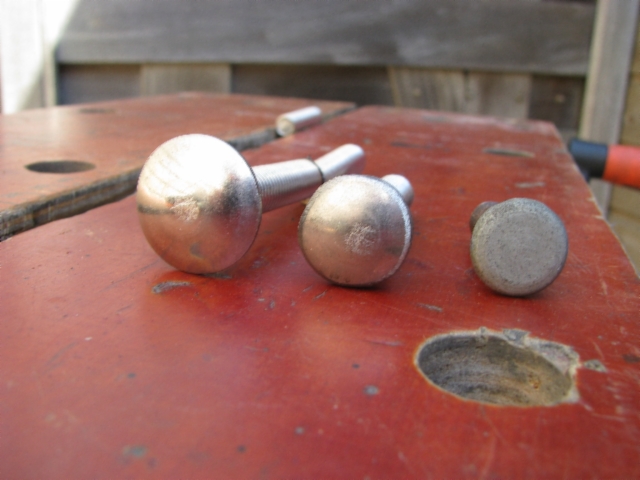 With a file I made the old holes square for the new bolts but left them a bit tight and with a bushing I pressed (pulled) the new bolts into place.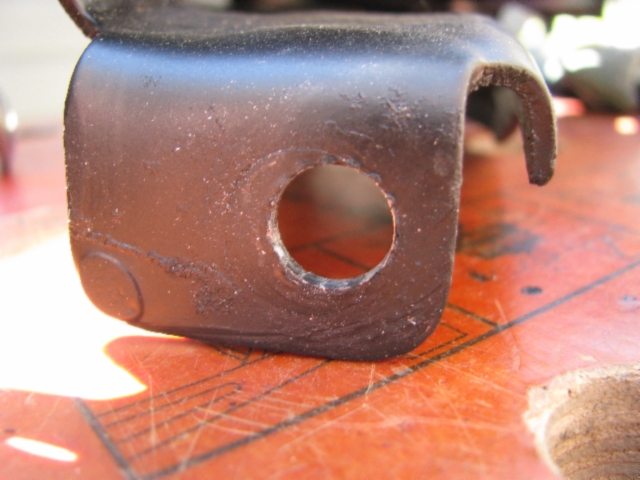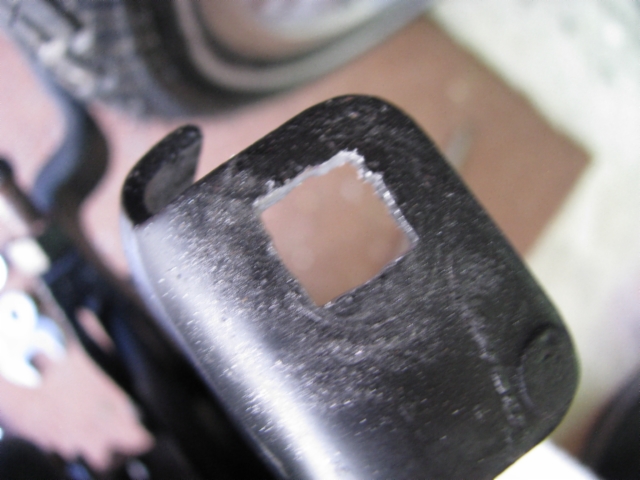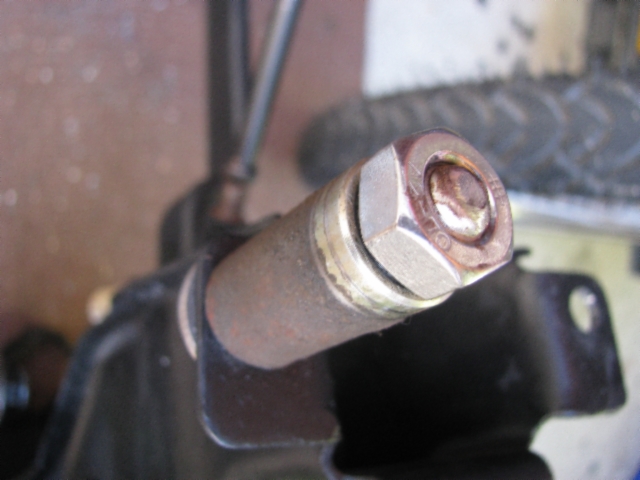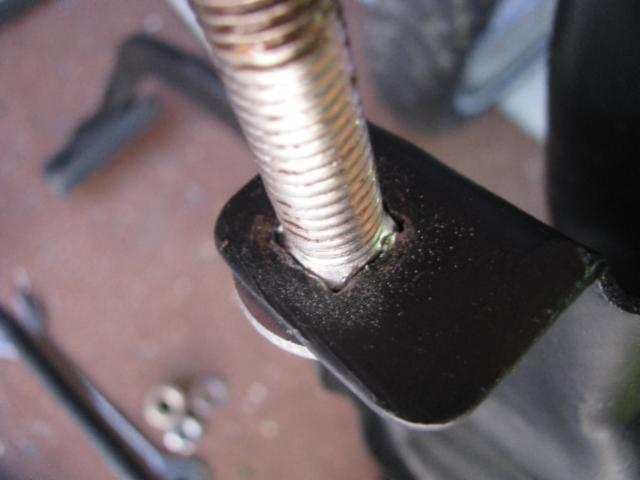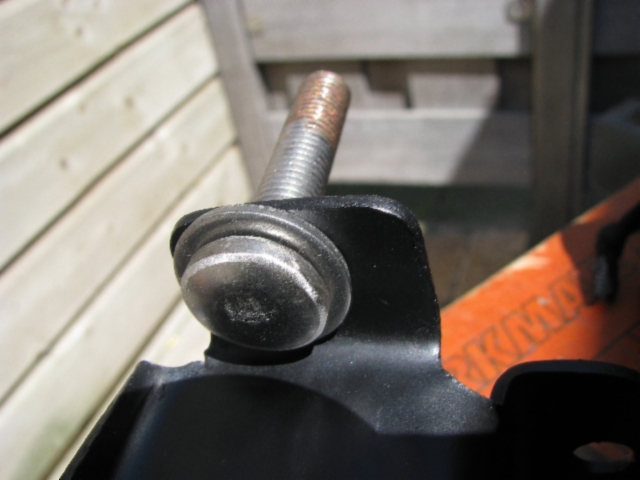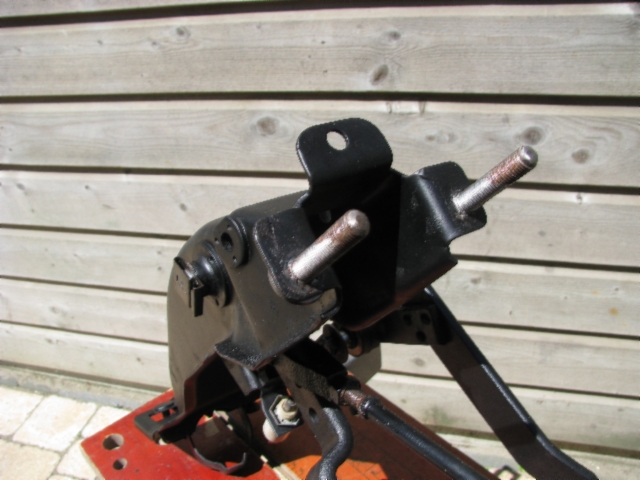 Now I was able to assemble it all using a thick washer to mimic the firewall.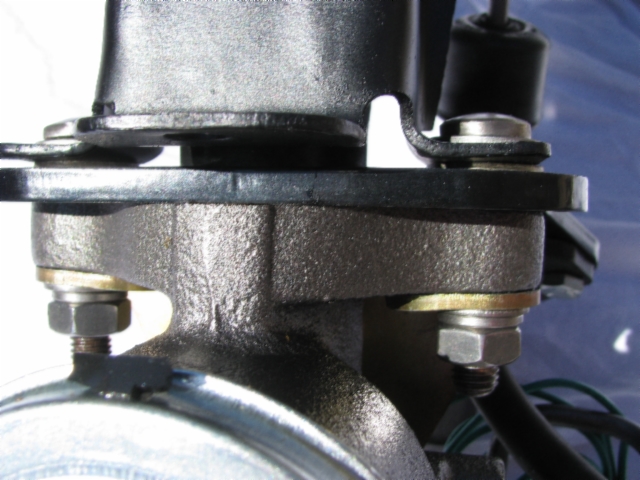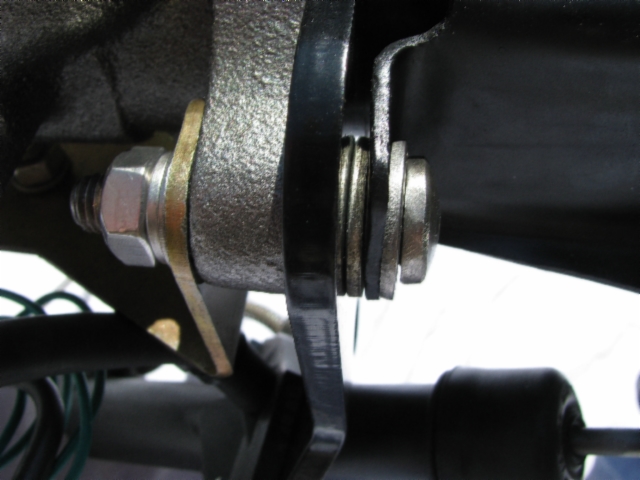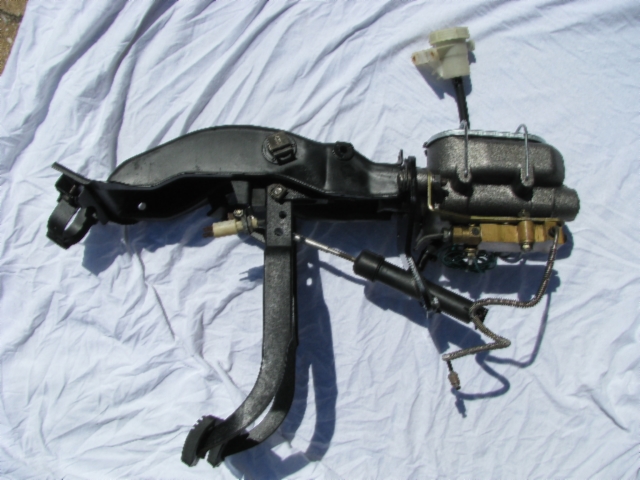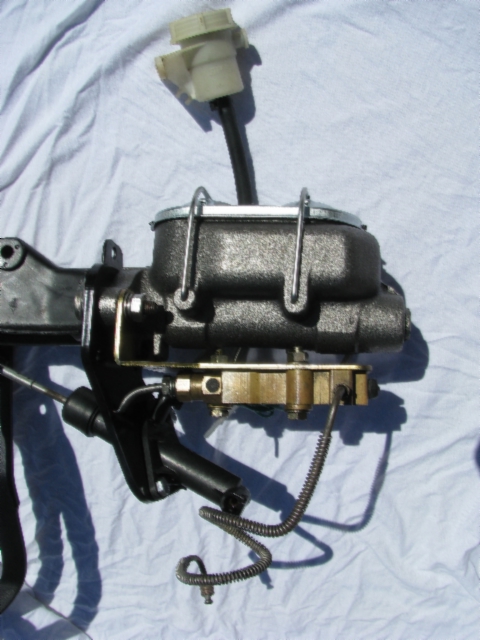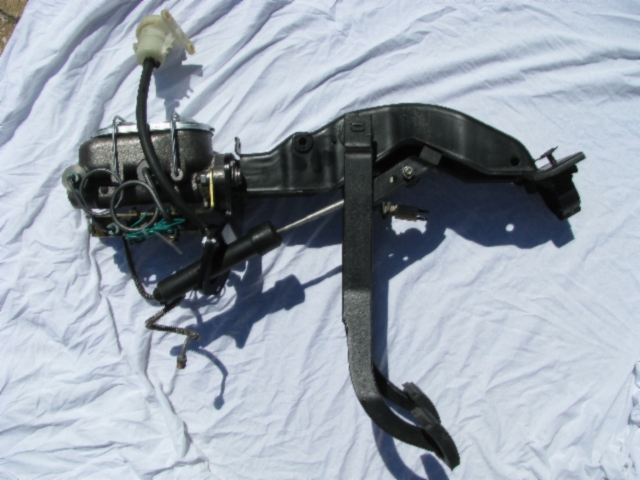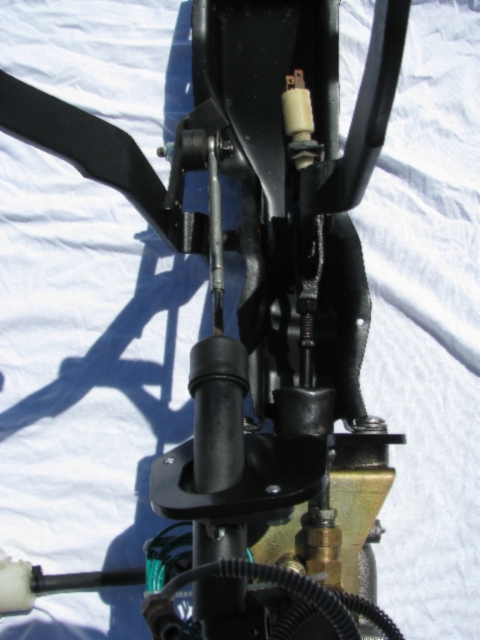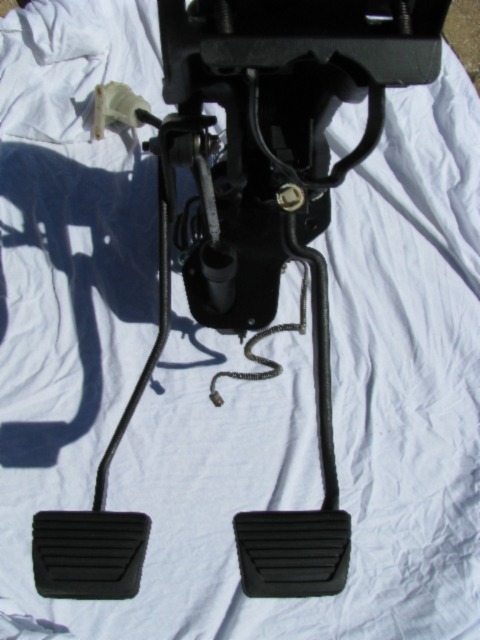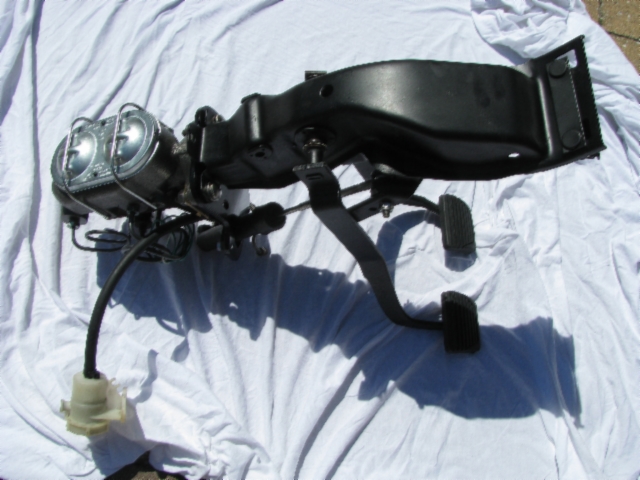 I am very pleased with how it all turned out, now I have to clean and paint the E-brake assembly and put it on.
You can reach me by e-mail at: camaro-rs@planet.nl