After a long and cold winter it was time to start driving the Camaro again. 9th July 2011 our Pro-Touring / G-Machine Challenge club had it's first event which was held at the Dutch Mustang club's annual meeting.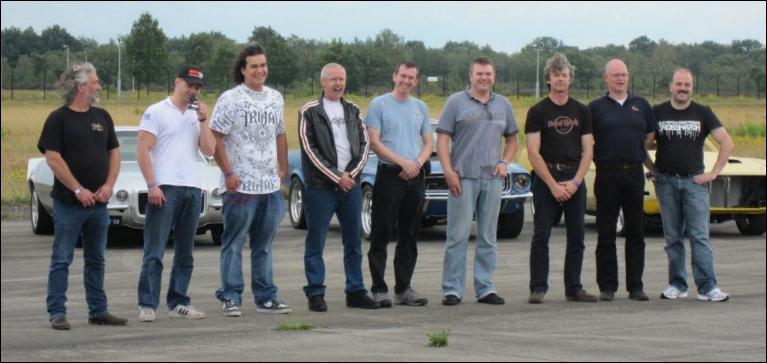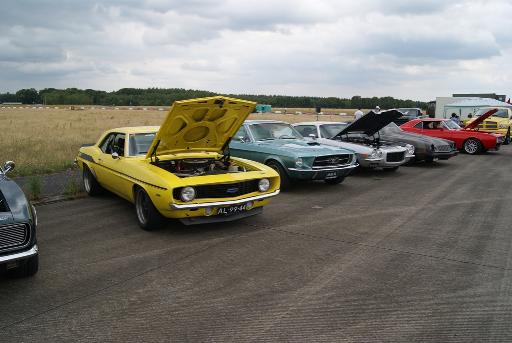 We had set out an Auto-X track on the militairy airstrip in "de Peel". We needed help since Auto-X is not known here so we had no clue on how to set-up a proper track. One of the guys asked Roger Johnson for help (and got it!). Roger Johnson is author of the Solo II course design manual, and designer of SCCA championship SoloII autocross tracks. The track length was approximately 800meters and we ran it in just under a minute.

I bought a GoPro motorsports HD camera just before this event since this would be my first track event (apart from the 1/4 miles I've run in the past) but certainly not my last. I am very happy with how my Camaro performed. About 110miles to get to the event, some 1/4mile passes and then the auto-x and 110miles back. Turnes out my "lame" 2.73 rear axle was perfect for the auto-x, I could run it completely in 1st gear!! First time I did some sliding and drifting too, I just did't have nuts (or maybe just enough brains) to do stuff like this on the street. I was high on adrenaline all afternoon Wohooooo!
Enough talk, some movies I've made:
Quick view of the cars of our members present:

Quarter mile:

First we did a slow lap to get to know the track:

Then the real deal:

I was on holiday in the USA this summer for 3 weeks and of course bought me some parts for the Nova. Also I got me some parts to modify the PCV valve since it was sucking oil into the intake manifold (a lot) and the separator/oil catch can did not work as I hoped. Still it is not perfect so I need to address that issue again.
I got to meet Larry who I've known through the internet since 1999, great to finally meet him in real life after such a long time. He took me for a ride in his car Motiv8r, see the build of it here.
He even let me drive it for a while, this was a great experience...well...just see the smile on my face!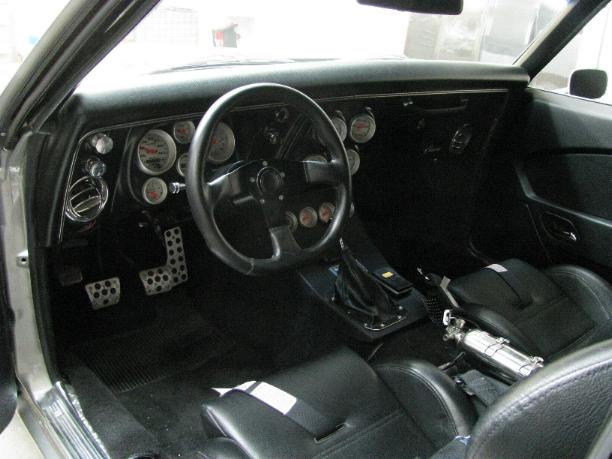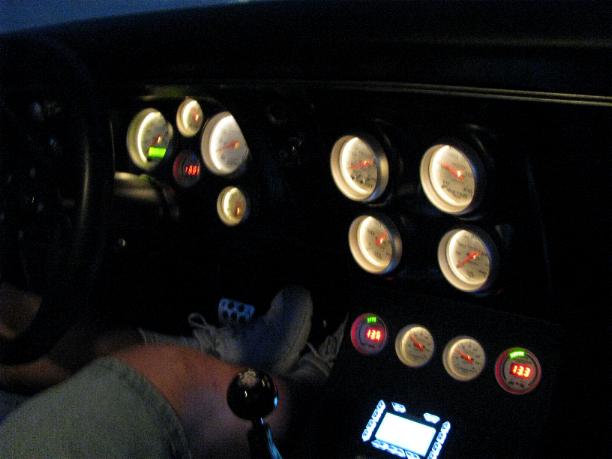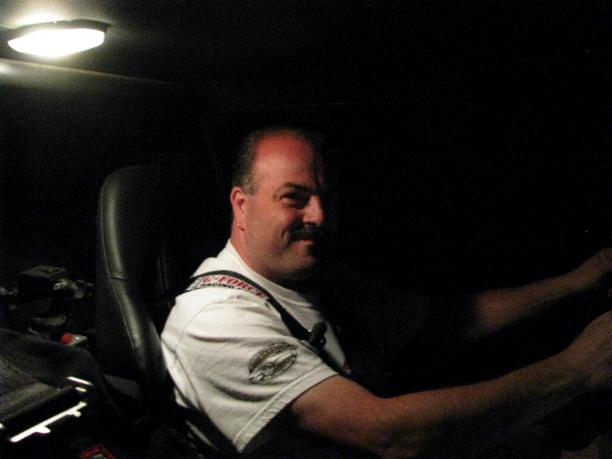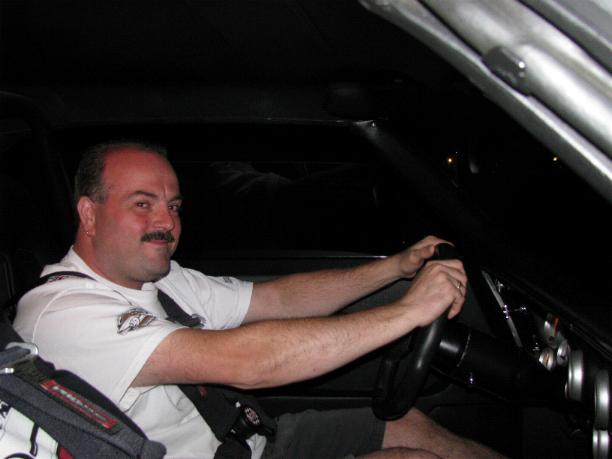 28th August our club ( Pro-Touring / G-Machine Challenge ) was invited to give an Auto-X demo on the Fast-Car-Festival on the famous Dutch Zandvoort track. We used the small track that was layed out for the drift series demo, but the corners were very tight so speed was very low.... besides that the weather was bad, a lot of rain so it was slippery but we had fun.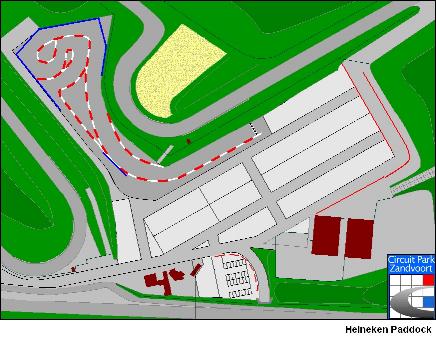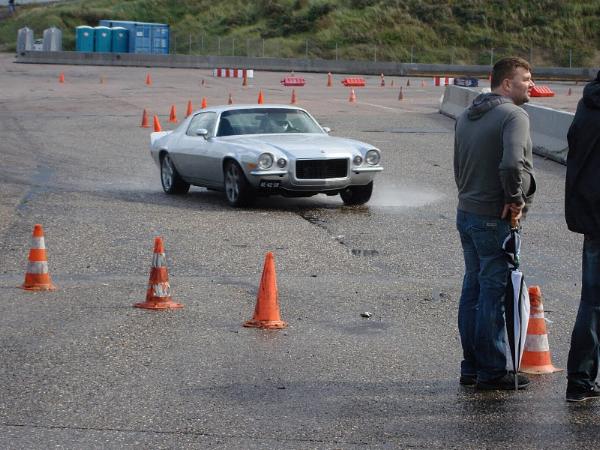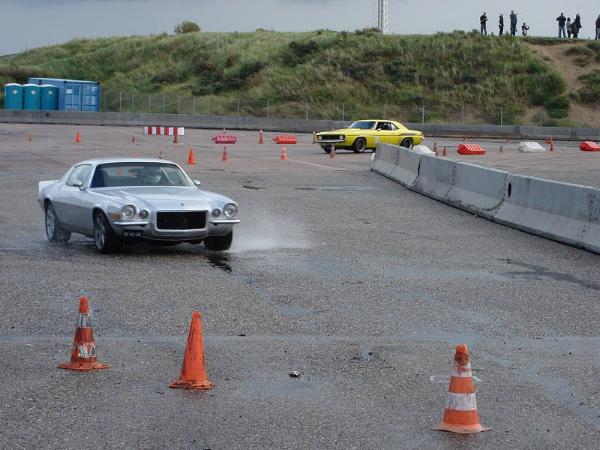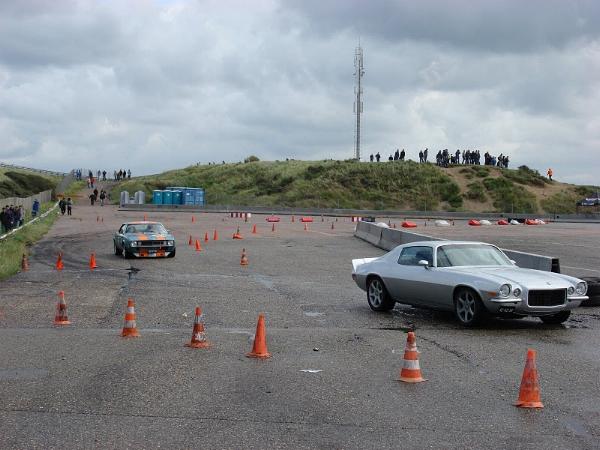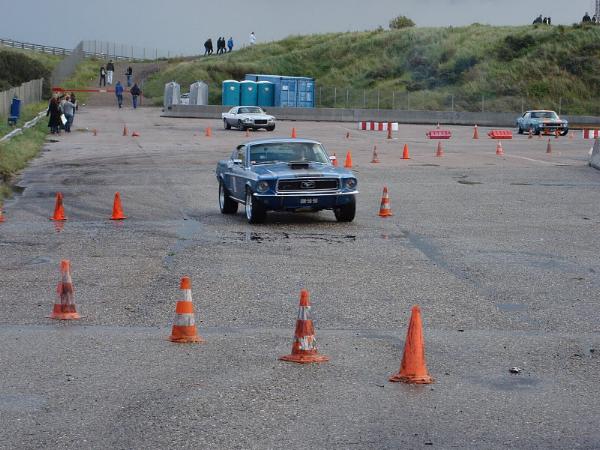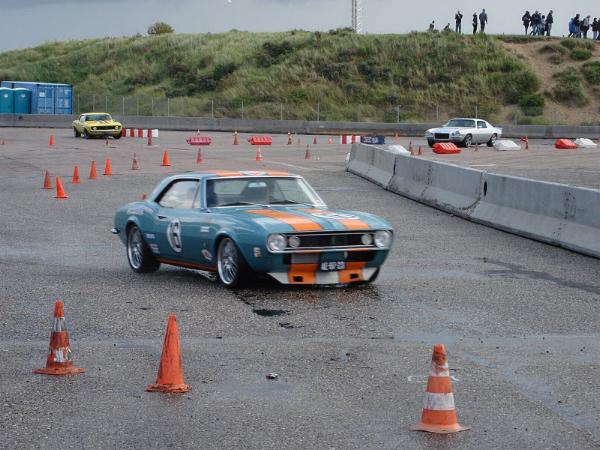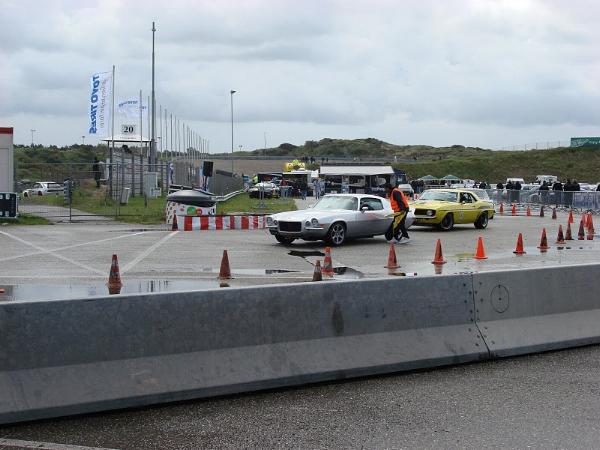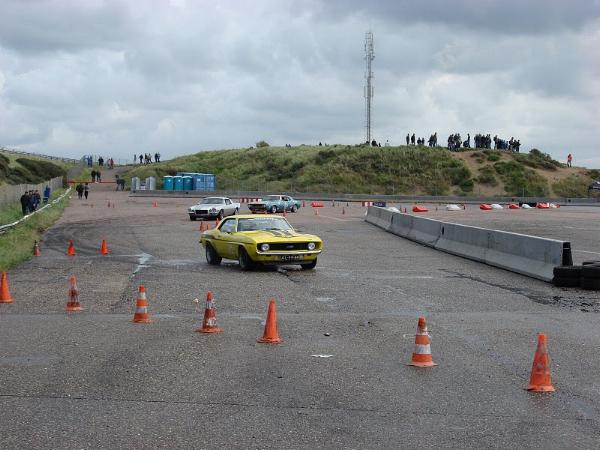 From the side of the track:

All of us also booked a 20 minute open track session and we were lucky we had a reasonably dry track in the morning, this for me was the best part of the day. These vids are from inside my car filmed with a GoPro HD camera, I took it slow in the beginning to get to know the track and warm the tires/get a feel for the car. Later in the session you can see I am picking up speed..... I was very happy with how the Camaro performed.
Facts: track length 4300meter, my best lap time 2:38 and max speed on the straight was at least 180km/h.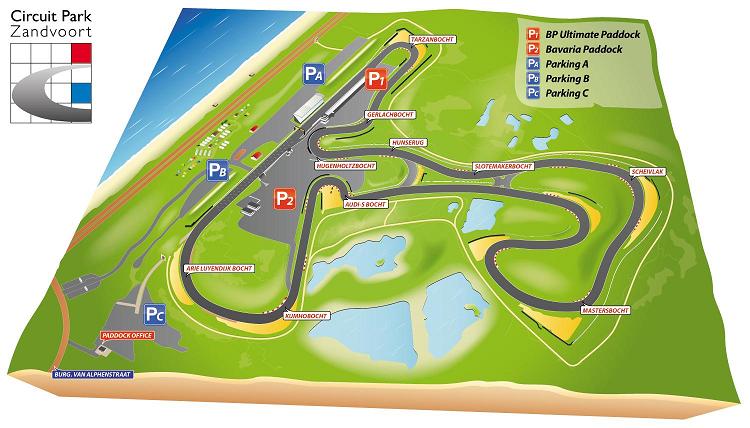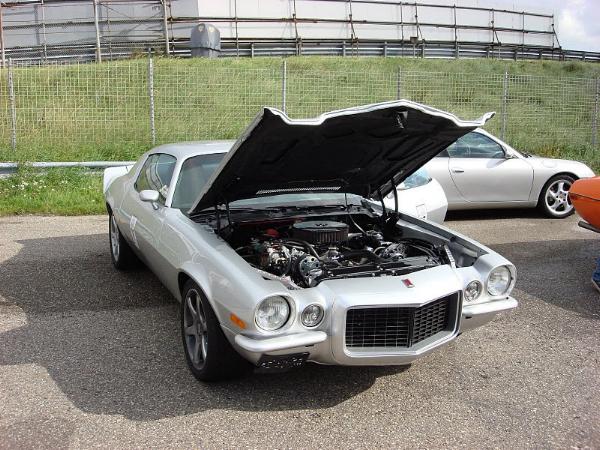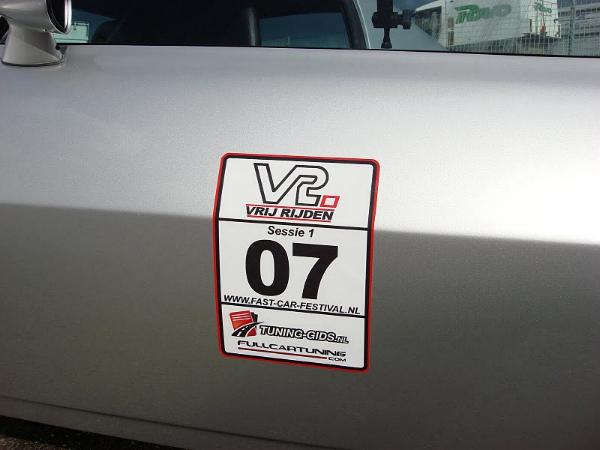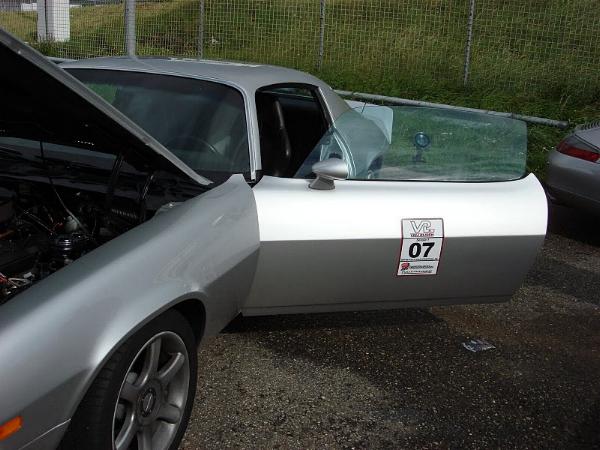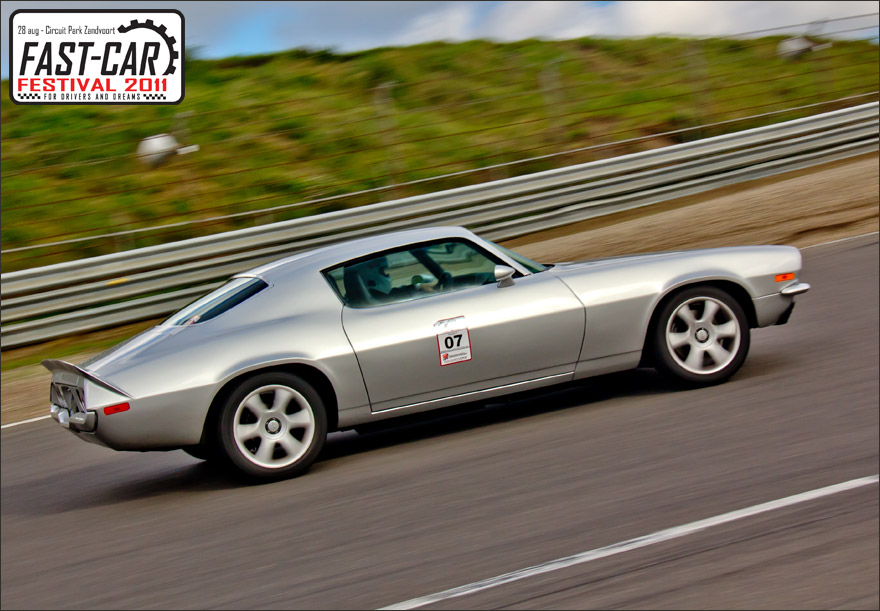 Shot from inside my car:

small movies shot from the side of the track in a turn:

Track session filmed from cars behind me:

Coming down the straight:

Meeting season has ended and autumn has kicked in....maybe we'll have some nice days when I can make some more miles, but surely I will try to do some more open track days next year!
You can reach me by e-mail at: camaro-rs@planet.nl