I had another few hours to work in the garage again. Removed the LPG (propane) stuff, radiator and shroud, fan, headers, starter motor and passenger side inner fender. Testfitted the manifolds, the passenger side of the subframe will have to be cut a little for the cross-over pipe between the manifolds. Next time I will remove the original airco unit so I can really check where the turbo will be mounted.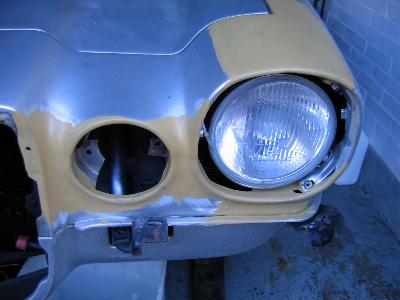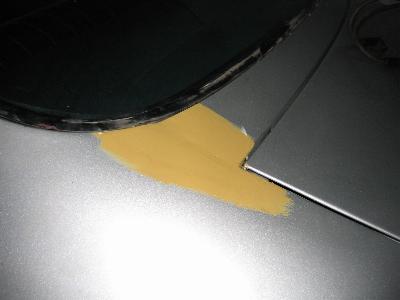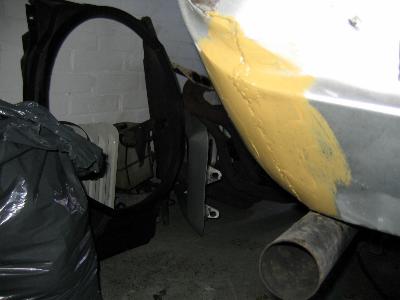 As I mentioned earlier I had the panel seems welded so they will not be visible anymore once the car has been painted.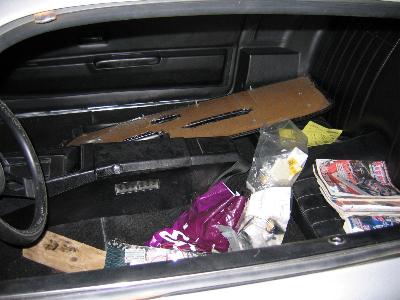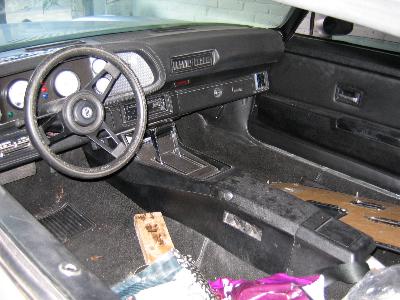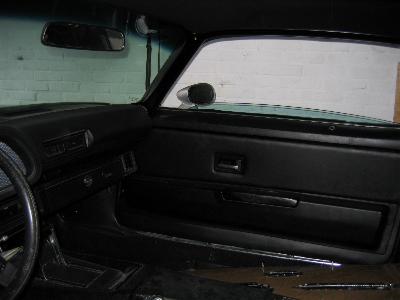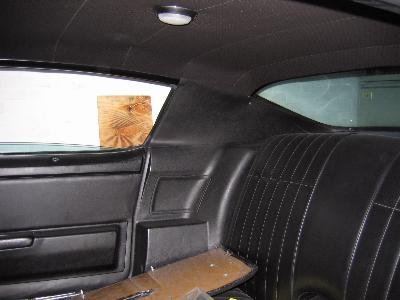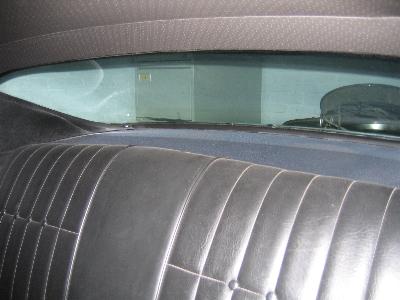 This is how the interior looks now... It's a bit dusty and dirty but somehow it looks bad in the pics, I guess it is because of the bad lighting when I took the pics. I have been working on the frames and seat rails for the new seats, allmost finished with that job.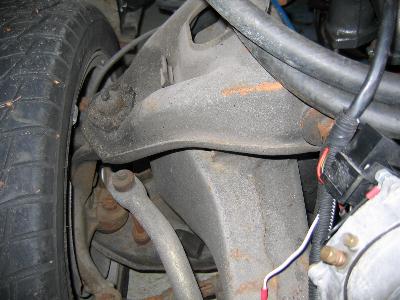 When the Camaro was finished the first time it looked pretty good...but driving it daily has had it's toll on the frame/suspension. This time I will use better coatings, and will not drive it daily anymore.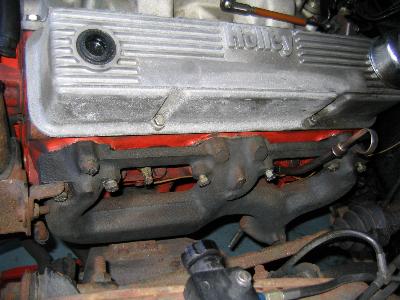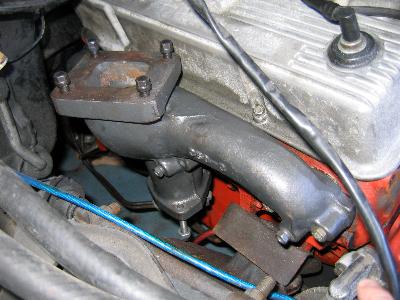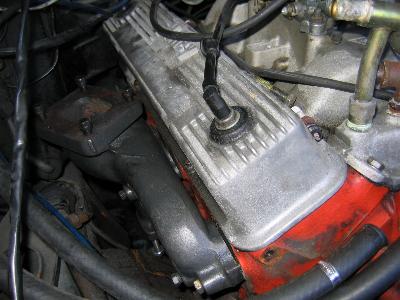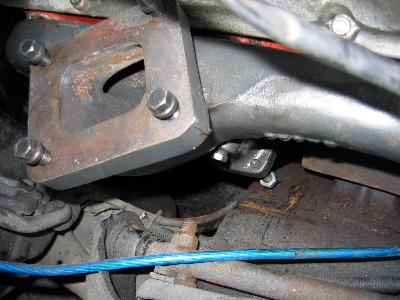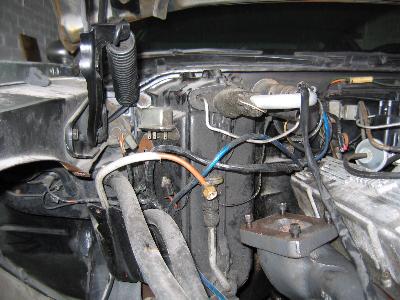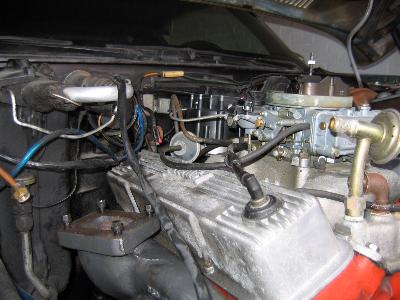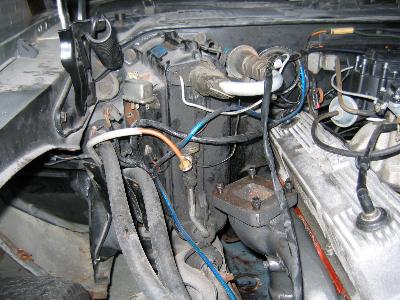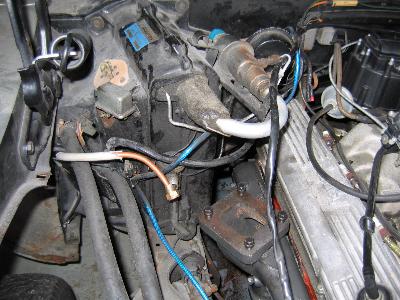 Fitment of the manifolds. As you can see I scribed the subframe where it needs to be notched (cut), should not be too hard. Also it is very clear to see the old airco system takes up a lot of underhood space.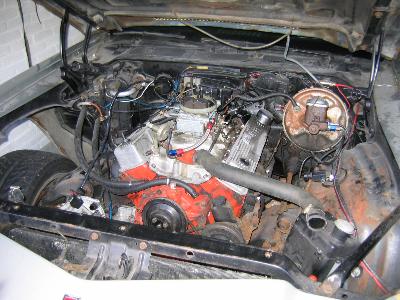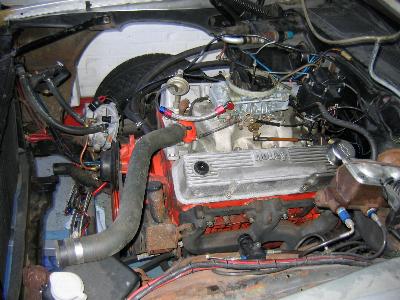 These pics give a nice impression of what has been done sofar.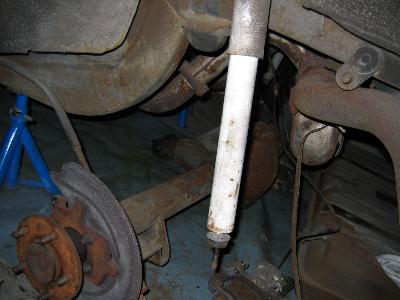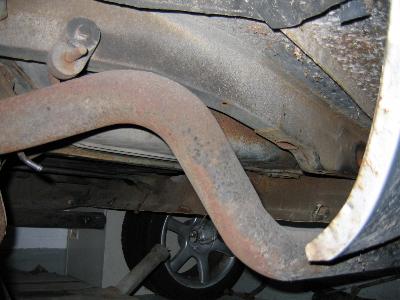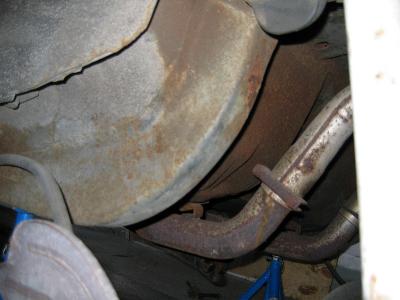 I had troube making a clear pic of the underside of the body but I think you can see the car is in very good condition after 34 years. It only has some surface rust which wil be removed and painted later before the tank and suspension is put in place again.
Well, that's it for now, I hope to be able to work on it again soon. And if I have I will make another update as usual.