!===================================================> <! This page was created by Martin > <!===================================================>
My Camaro
page 2
---
Taking it apart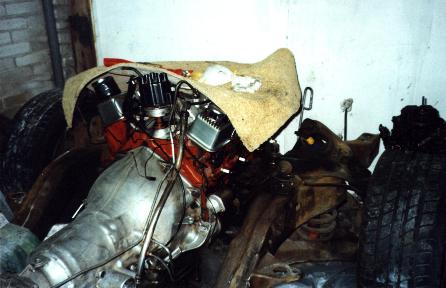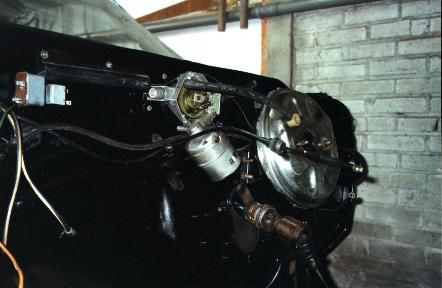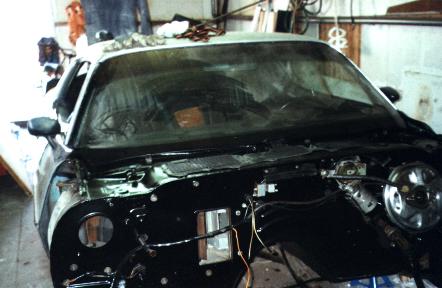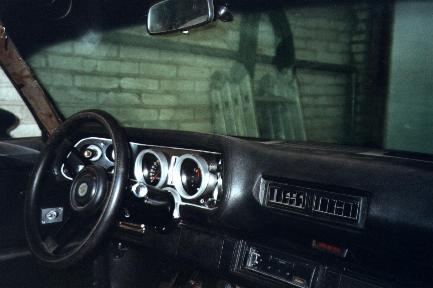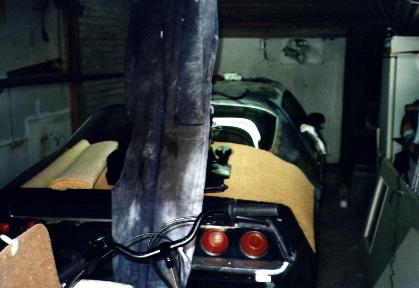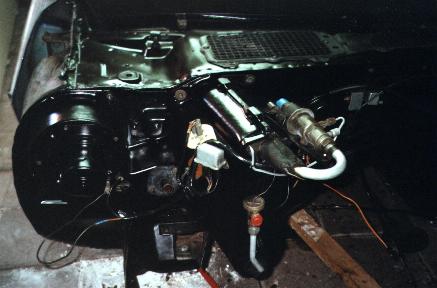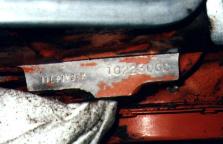 After my visit to the States I started working on the car in my friends garage. I took all the bodywork of the car and stripped everything else. I cleaned all the parts and painted them if needed. The tape on the wiring loom looked terrible so took it of and retaped it. Small things like these don't cost much but make the difference. Some time ago I was thinking of painting the car under the hood in body color, but I changed my mind and painted it semi gloss black. As you can see it looks very nice.(at least I think so) The subframe is apart from the body now so I can clean and paint it. For painting the subframe I use Hamerite because you can paint directly over rust and it gives a tough black finish. The garage I am working isn't very big but I am very happy with it. It's hard to find a place to work on your car, so I guess I'm lucky! The suspension is of the subframe now. I painted the upper and lower arms and had the new poly bushings and ball joints pressed in. With the new bumpstop rubbers in they look like new. The engine is, in my opinion, still the original L65 245hp. The numbers are 11L512364 T0223CGC.
In the backgarden at home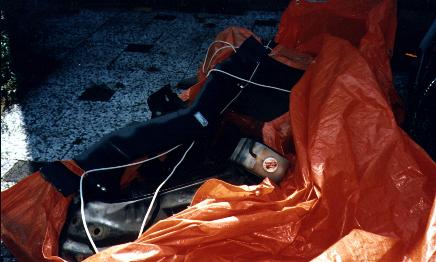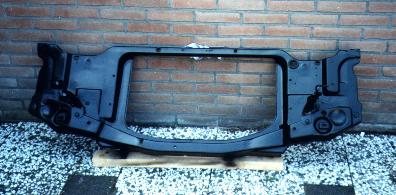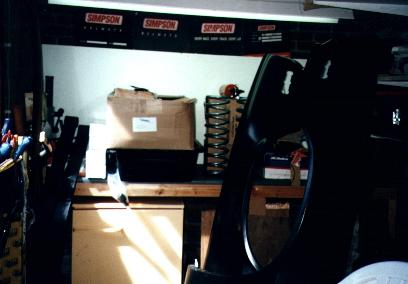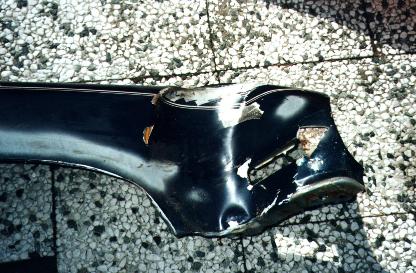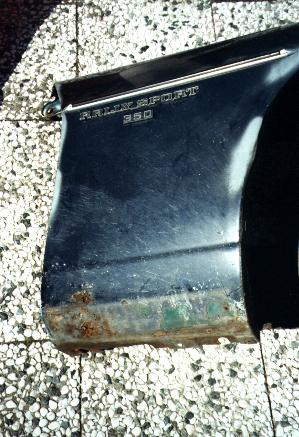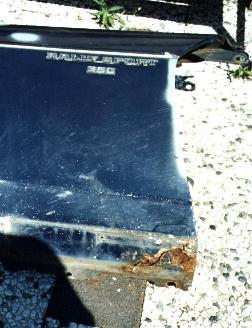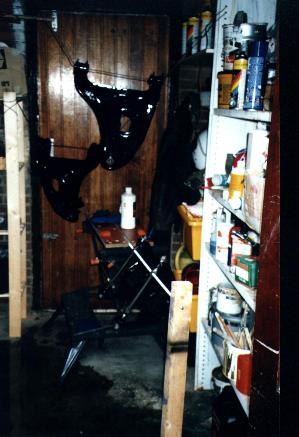 This is how Camaro fenders look like after 30 years. (and hitting a tree) Because I don't have much space I need to store the bodywork under a plastic sheet in the garden.
You can reach me by e-mail at: camaro-rs@planet.nl