!===================================================> <! This page was created by Martin > <!===================================================>
My Camaro
page 10
---
At the painter (2)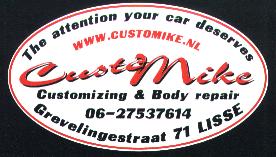 When I came back from my holiday I couldn't wait to see what had been done to my car. A lot of the welding had been done allready and it looked good ! It's nice to know all the bad metal has been removed and new steel is welded in. I am glad I still have the original sheetmetal because the quality is much higher than replacement. I now know that a good body repair shop (there aren't many and it isn't cheap) can fix up panels I would have thrown away before. (I'm glad I didn't) The Camaro appeared to have had damage in the past on the passenger side. The door was an original piece but the factory color was different from the rest of the car. There were also some dents which had been filled. The dents have now been professionally pulled and smoothed with as little filler as possible.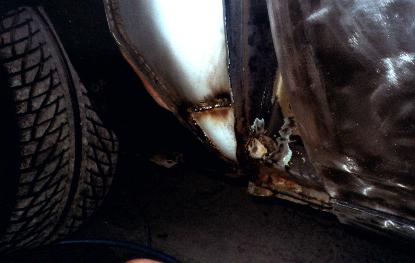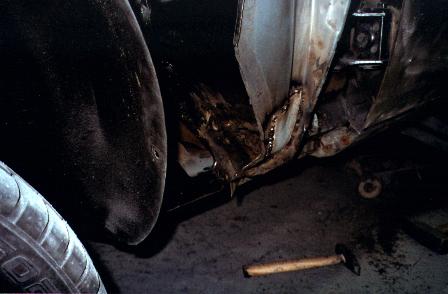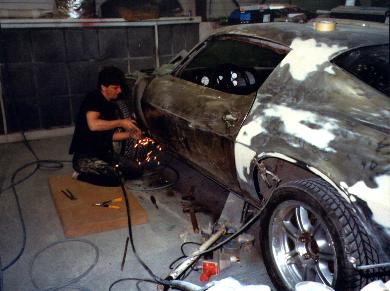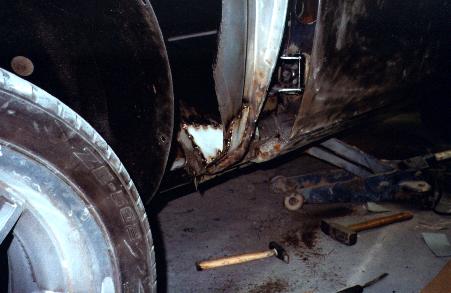 Driver's side fender repaired.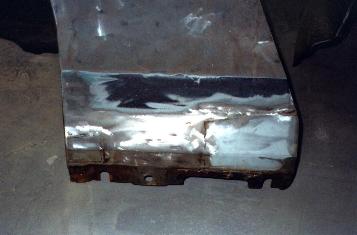 Door handle and lock hole welded shut.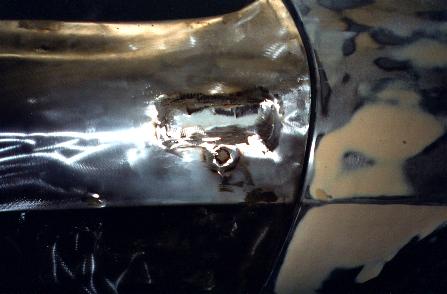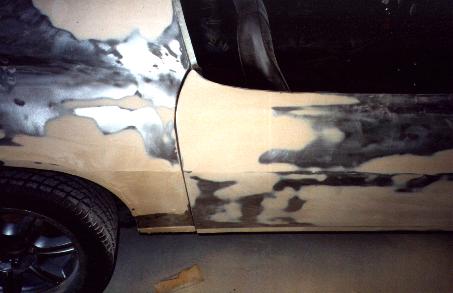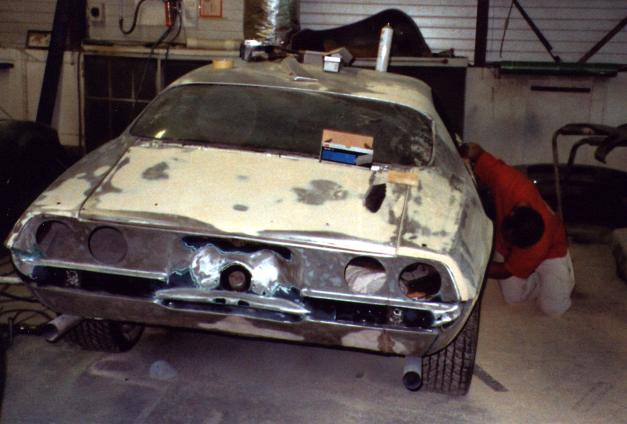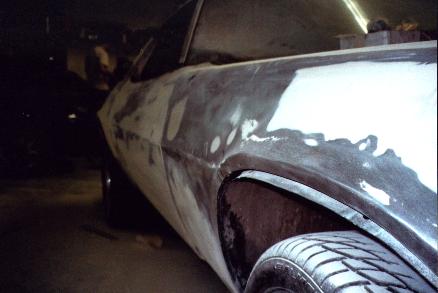 Allmost everything sanded to bare metal now.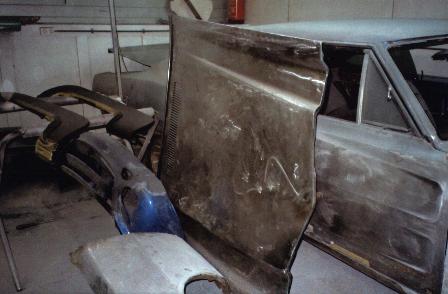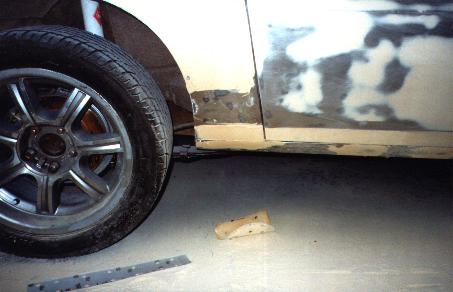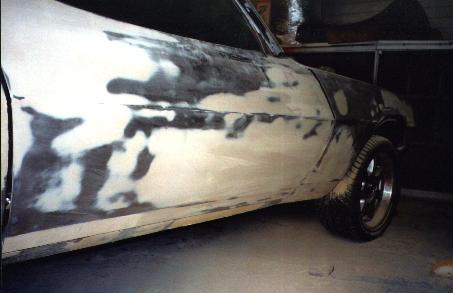 Here Lars, now 17 months old looks at daddy's Camaro.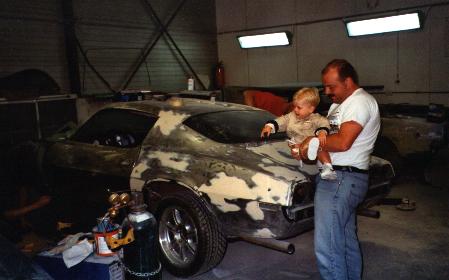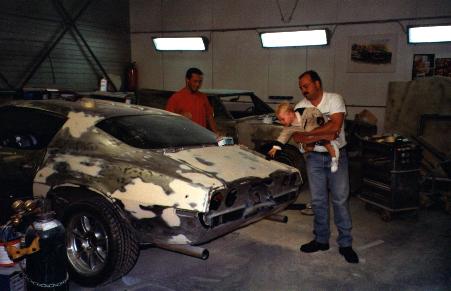 I never thought I would get as far as I am right now with my car. I have allways read about people doing this thinking I would never be able to have a car as nice as theirs. It pays off to hang in there, work hard and sometimes walk away when things don't go as planned. What started out as "fixing up and old car" became a little bit more than that along the way. If you have a budget, just multiply it by 2 and you'll be close. There are so many unforeseen things (specially with a first car) and I found out that doing it right the first time is cheaper in the end. (and a lot more rewarding)
You can reach me by e-mail at: camaro-rs@planet.nl