Mike is a real artist, he knows how to weld, pull dents, make replacement or patch panels like no other!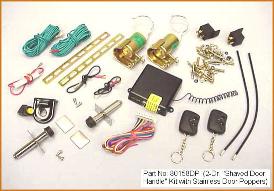 I decided to shave the doors and bought this kit. With some tips from Mike I installed the door poppers myself.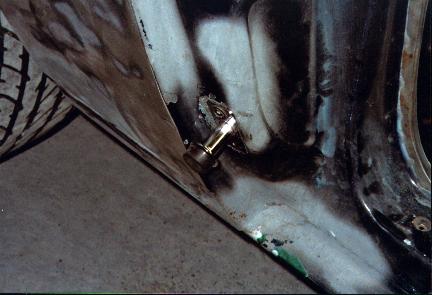 I installed the hinges that I restored with new pins and bushings so the doors would not sag. You can also see the holes I made in the body for the wiring conduits used for the door solenoids, power windows and perhaps speakers.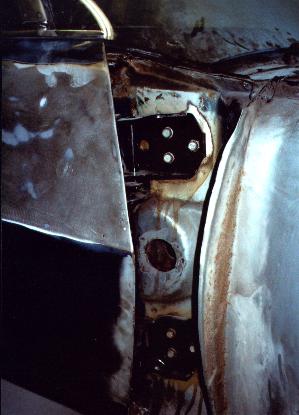 Look at the gap between the door and the body ! I am very proud because I rehung the doors myself......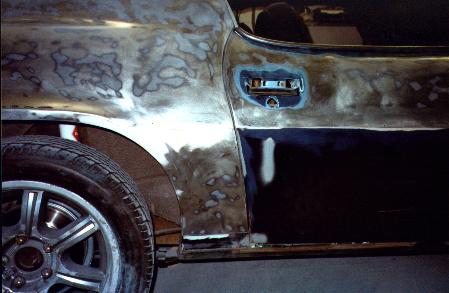 I never knew how much work is involved with sanding the body to bare metal. There were a few layers I had to take off: original Nevada Silver, then green metallic and the dark blue you've seen in the before pictures. And off course some primers in between..... At least now I understand the price of a good paintjob ! It took me about 40 hours of sanding to do the roof and everything behind the doors. This was with a professional double action sander and 3M paper 80 grit.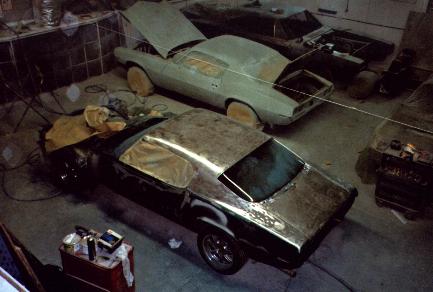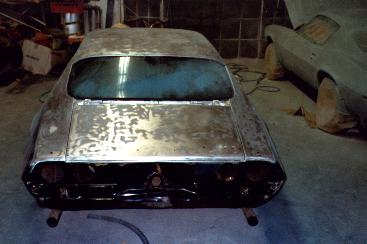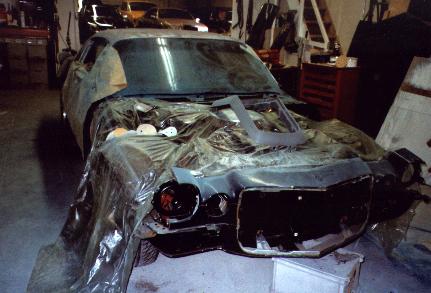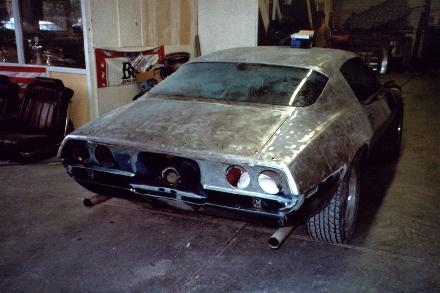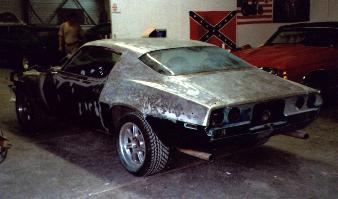 In the pictures you can see another '71 Camaro being painted. The owner wanted "Baldwin Motion" stripes on his car, no problem for Mike!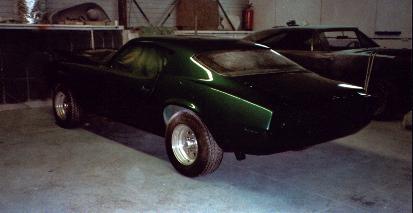 The Camaro painted with first clearcoat.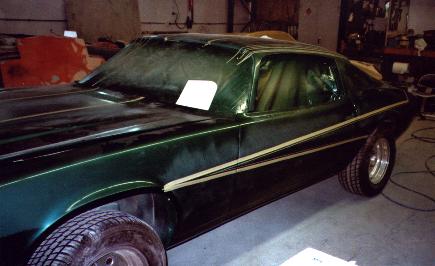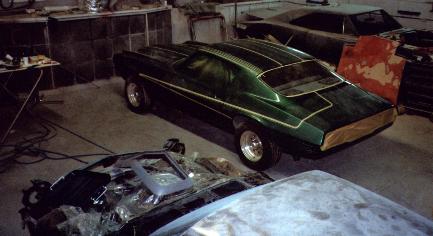 Baldwin Motion striping carefully measured and masking tape applied.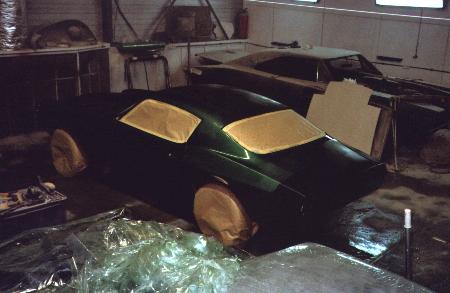 Black stripes sprayed on, it's time for final clearcoat. The picture is very dark, but I can tell you it's a real eyecatcher.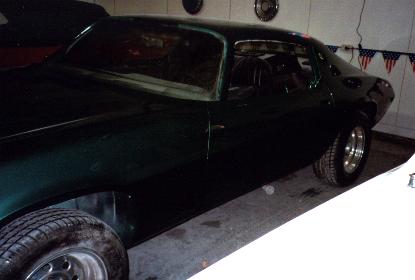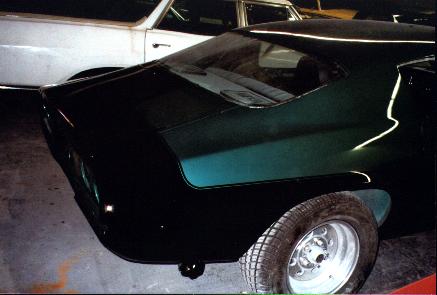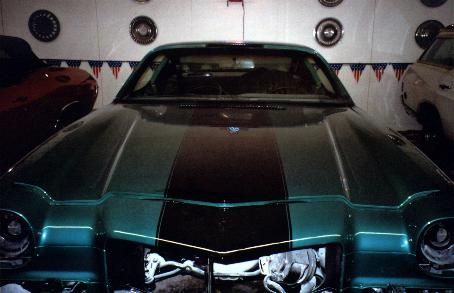 The green/black stripes '71 is now finished and real shiny, the owner (David) is one happy man ! My car is Mike's next project and he will start it when I'm away for a well deserved holiday to the Canary Islands but I can't wait to get back to see the progress on my car.