Since I am changing from an auto to a manual transmission I need an extra pedal. The assembly I got from the US needed to be cleaned and modified for my application. I bought a bracket for the hydraulic clutch master cylinder and test fitted it. The hole in the clutch pedal did not align with the actuator rod so I had a new hole drilled. These pedals are hard steel so I could not drill them myself but my stepdad did it for me.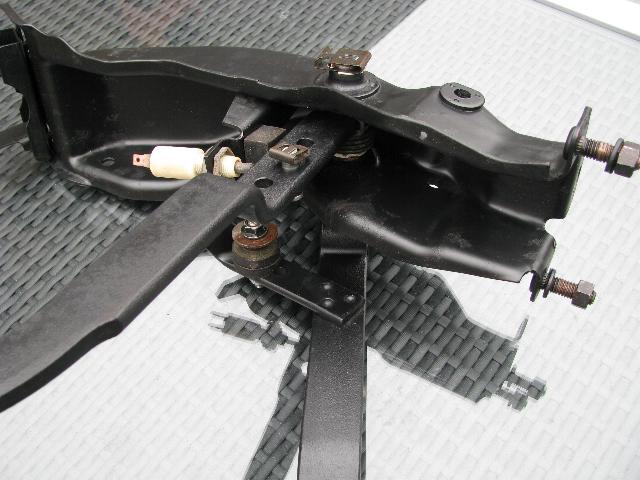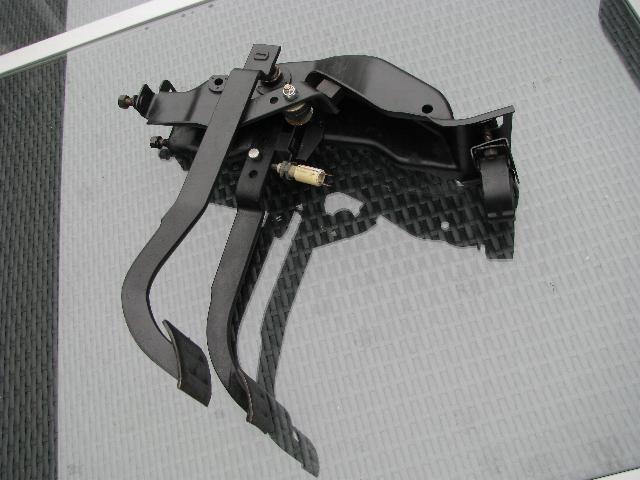 Originally the brake master cylinder is a one circuit type which I do not like because it is not safe in case of a failure. With a newer type (2 circuit) if 1 circuit fails there is always a second circuit left. I found one on Ebaymotors and ordered it.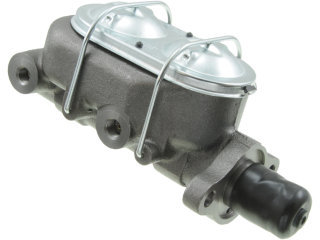 I did a lot of cleaning and detailing on the individual parts, this will look nice (not show quality but just nice) and will make the re-assembly of the car a clean and easier job. Nothing worse then assembling dirty greasy parts.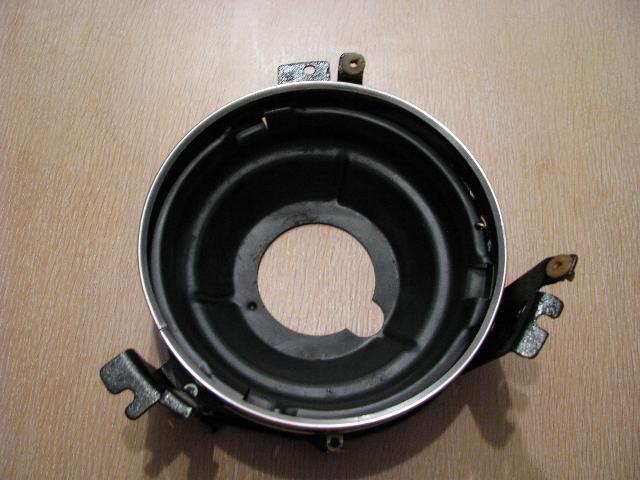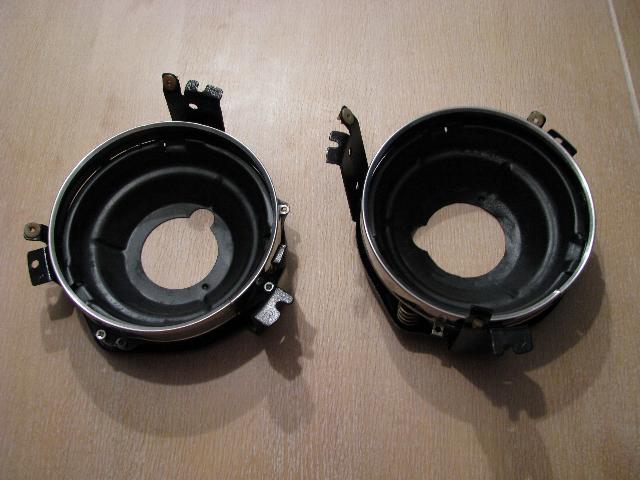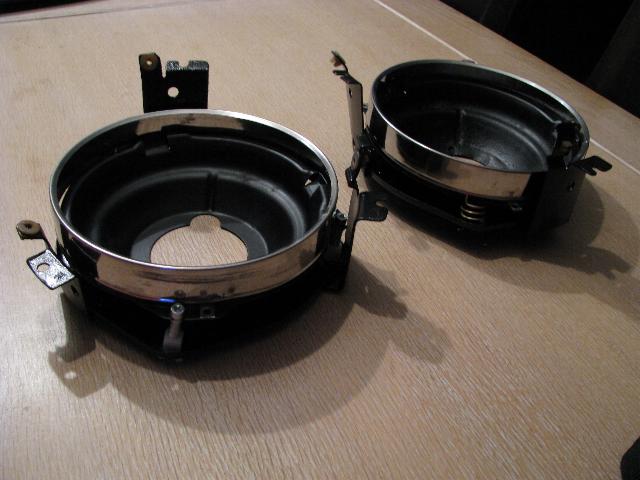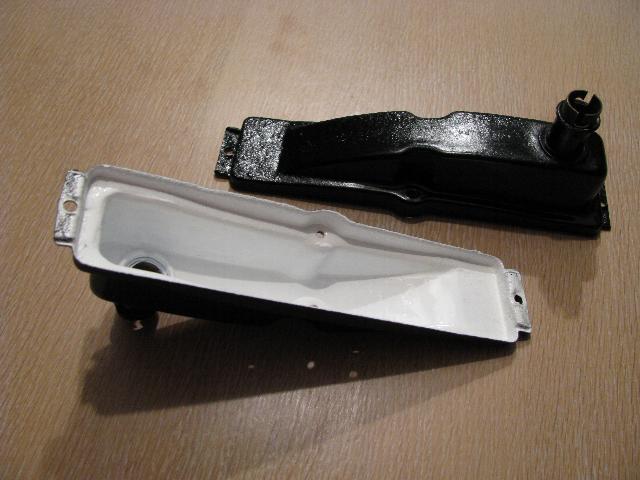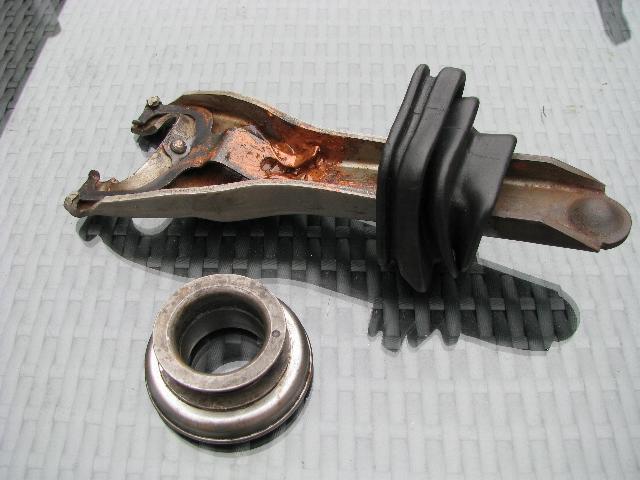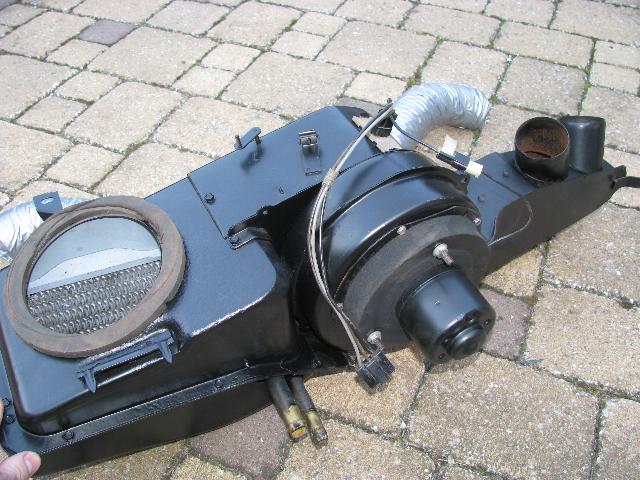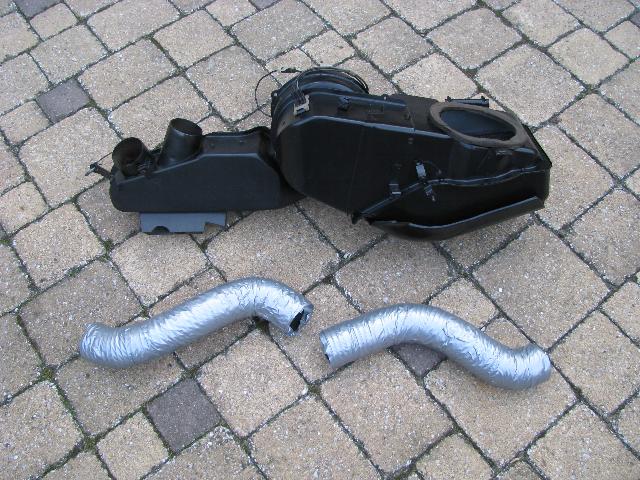 I also found a booster with a master brake cylinder and a combination valve for a decent price (used). I will try to sell the booster/master again and regain some of the money spent and have the parts I need cheap. I cleaned up the combination valve and its bracket and painted them. The old brake lines from the Camaro were still in my garage, I cut off the fittings and cleaned them so now I have all the fittings I need when I make new copper brake lines.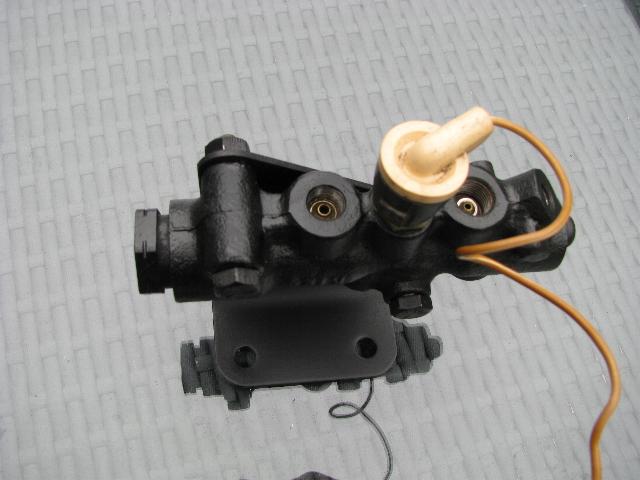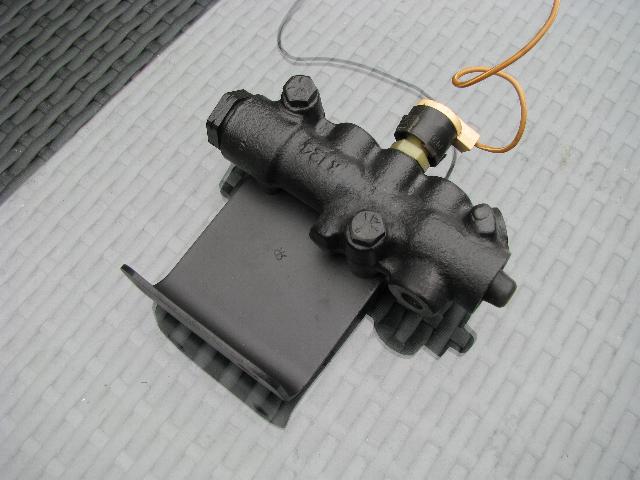 The 13" wheels do not clear the disc brakes so I need at least 14" wheels. I saw nice 17" wheels but with this bolt pattern most of them have a large backspacing (high ET number/offset). These will work when I get 1" adapters but they are a bit expensive. I saw some old 14" wheels cheap locally and decided to check them out. The wheels looked bad but could cleaned up, they are period correct and tyres will not be expensive. I went down to take a look and brought my disc and caliper with me to check for clearance and found the inside diameter is okay but the caliper would hit the wheel center. So no 14" slot mags/Wolfrace wheels for me….I will save some more and go for 17" wheels now and got the wheel adapter through Ebay Germany. These are 50mm per axle, so 25mm per side, are bolted to the axle and have new studs for the wheels and a center ring.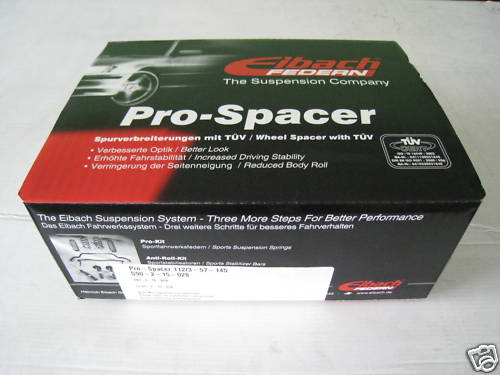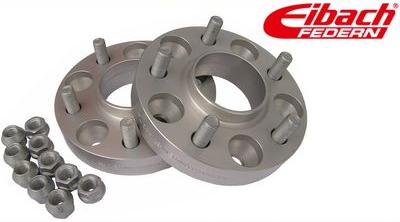 For the front suspension I wanted to go with the CPP mini subframe kit. This kit consist of new upper and lower A-arms with new ball joints, springs and shocks and will make the car handle better than new. The other option is get a kit with new bushings and ball joints to use with the stock components which is a $700 difference but also a big difference in how the car will drive. I could go the cheaper route and upgrade at a later stage but I need to think about that. After I wrote this I came across a for sale item on Steve's Nova Site for a Church Boy's adjustable strut rod kit at a good price. This kit eliminates the rubber strut rod bushings and therefore eliminates deflection and the "ever changing geometry". These were originally to be mounted behind the lower arm in combination with a rack and pinion set-up but I will try to mount them in front just like the original strut rods. So now the choice is made, I ordered a front end kit with new bushings and ball joints to freshen up the front suspension.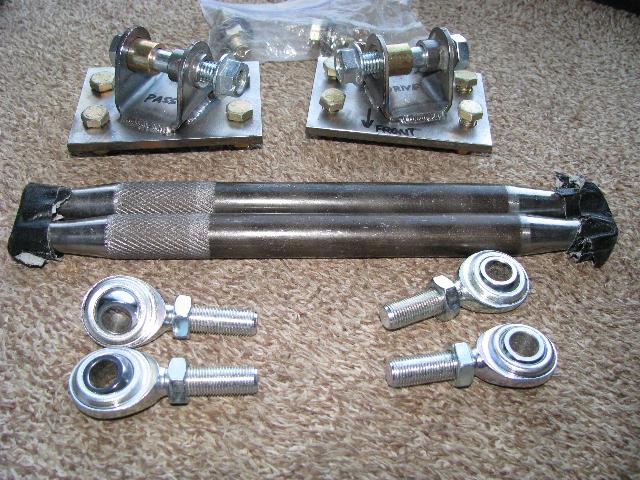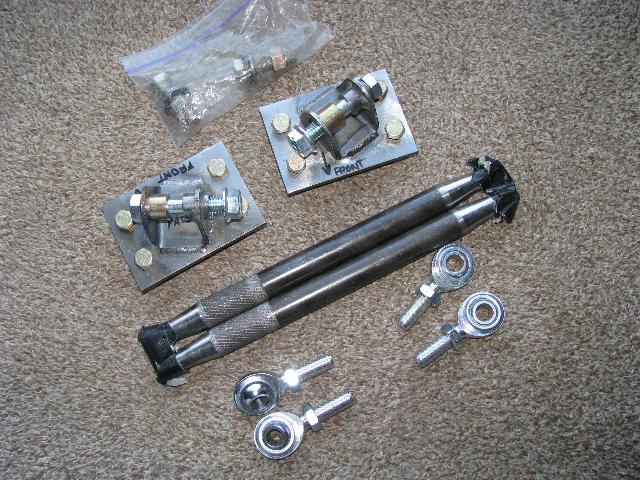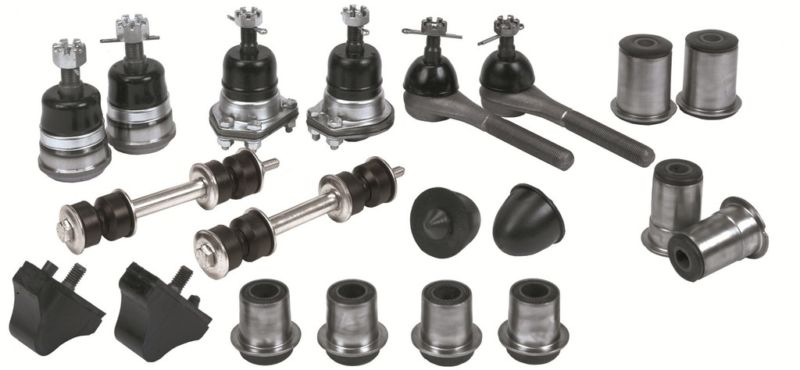 I had already taken out the body wiring and have now repaired it. I had to solder some wires which were cut and had to re-tape the most of the wiring loom with electrical tape since the old was brittle and covered with paint. Also I cleaned the connectors and got the rust out of the fuse box. The wiring looks like new again and is ready to be re-installed.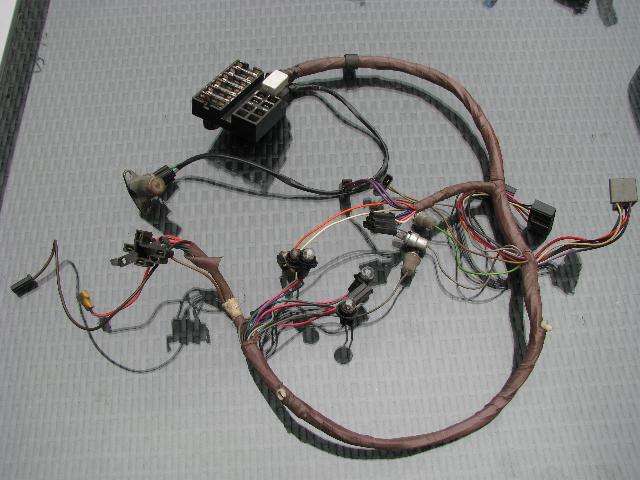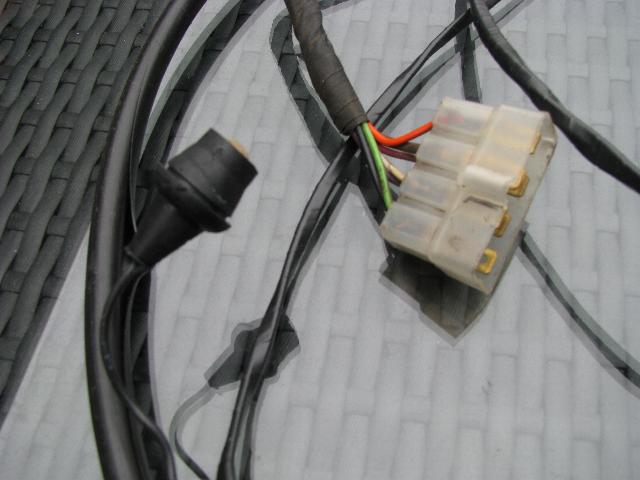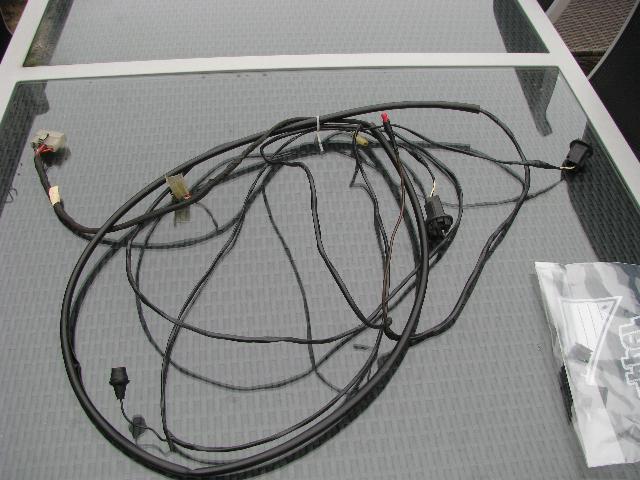 I went to Belgium to visit a fellow Nova owner to get some parts. 4 doors, a rear bumper and a 62 grille and all got it to fit in the daily. Karl gave me a nice deal and I was lucky to find a 62 grille. I will use the doors/internals combined with the ones I have and use the best of both.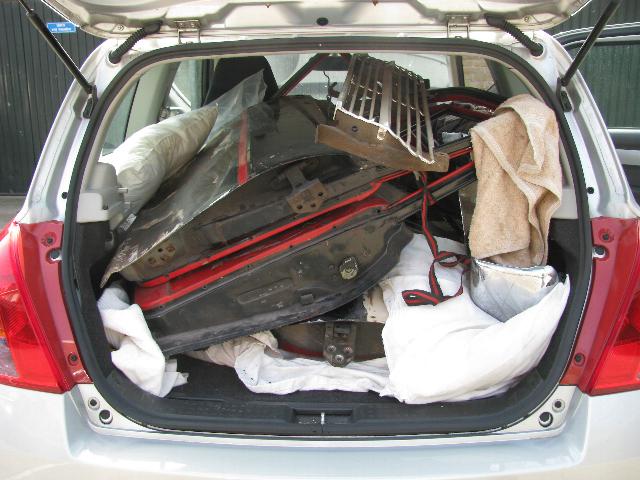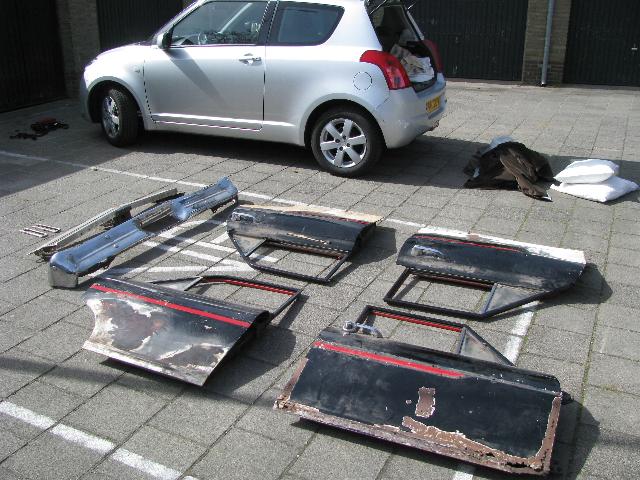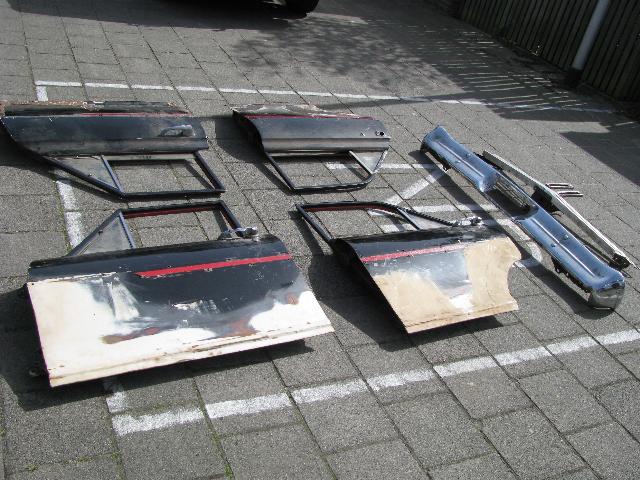 On ebaymotors I found a seller who had new front wheel bearings and seals for a good price and checked his store. He also had a set of universal joints and a carburator rebuild kit for the 62 Nova so I also got those.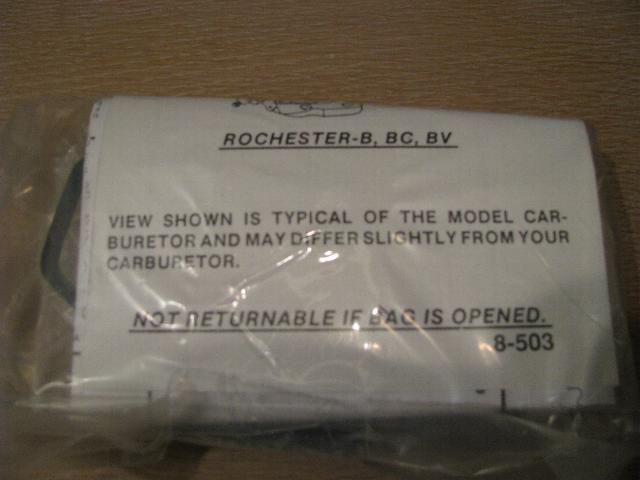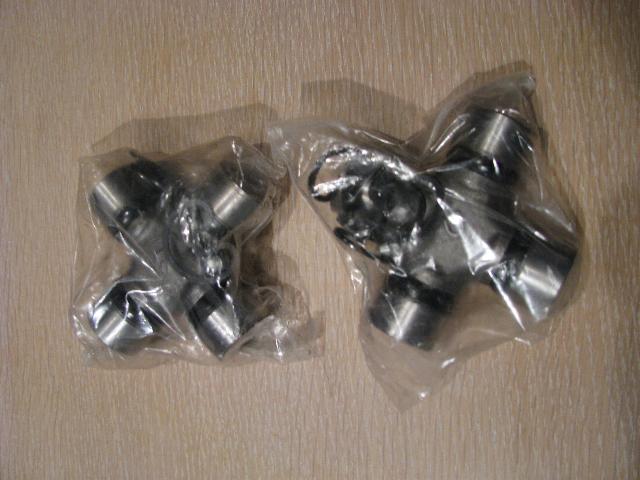 Spent some time in the garage cleaning up, put the new grille in just for looks, removed the hinges from the drivers door since this one is in better condition then the one that was in my car and tried to remove the rear bumper brackets. I got 3 bolts loose, the rest are rusted solid, even my impact socket gun didn't get them loose. I will now have to cut the bolts with an angle grinder.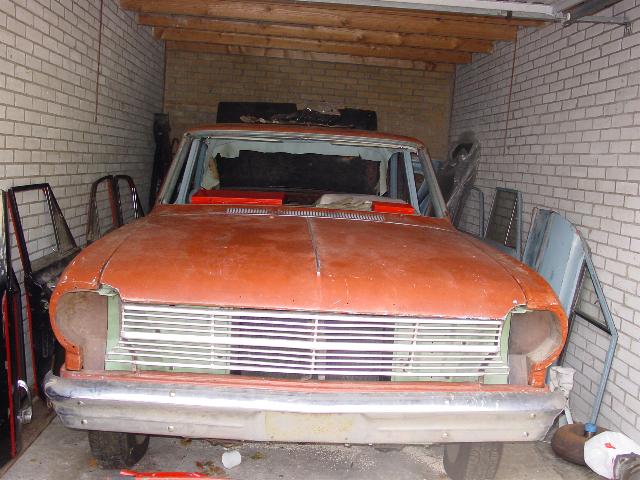 Making this a budget build is becoming a challenge, my plans are not always budget minded so sometimes I have to compromise. Still it will not be cheap once finished I guess. Also the 4 door is not an economical choice because it is far less popular than the 2 door versions so I will probably lose if I ever want to sell it. My goal is to have a decent daily driver which is nice on the inside (where I sit) and maybe not so nice on the outside so I do not have to worry too much when I park it somewhere.
I found a pic of a Nova (2door) which looked like what I have in mind for mine and even the color was good. With paint I "photoshopped" the pic to make it a 4door, this is what I aim for: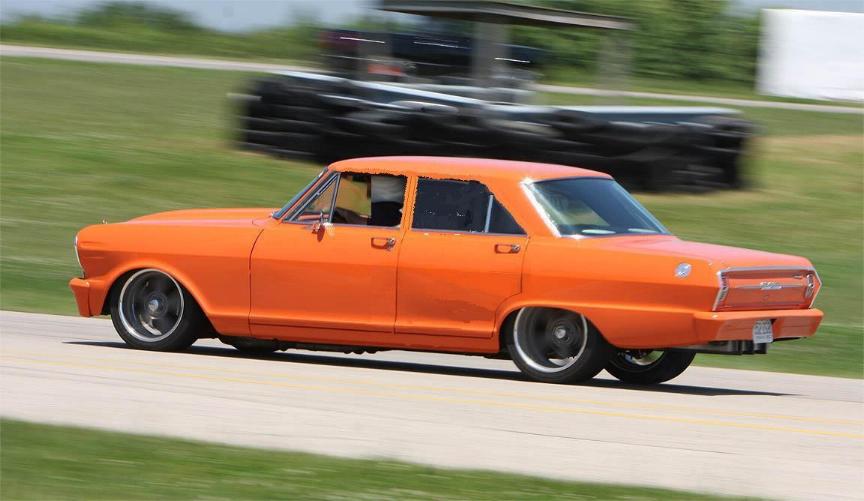 Most parts will arrive next week, so I can continue then.
You can reach me by e-mail at: pro-touring @ hotmail .com