!===================================================> <! This page was created by Martin > <!===================================================>
My Camaro
page 48
---
August 2009, Changing leaf pads!
I had a feeling my rear axle was sliding/moving a bit so I decided to check it. I found the nuts on the U-bolts were coming loose and the polyurethane leaf spring pad had been pushed out a bit. So my feelings were right, I guess the abuse of dragracing and spirited road driving were taking it's toll. I did some reading on the internet and found others were having troubles with the poly pads being pushed out. My friend Michel (Underground Custom) made me some new lower pads out of aluminum to mount the axle to the leafs. I created some bushings out of aluminum pipe to locate the leaf spring bolt in the new pad. As you can see he did a nice job, I installed them today and everything is mounted tight, so no unwanted movement anymore. I need to make a testdrive still, but I am confident it will make a big difference.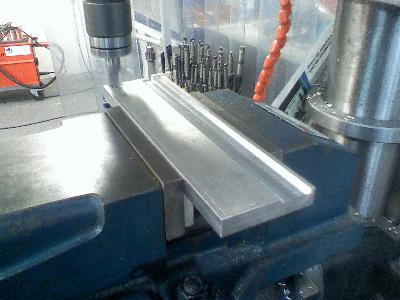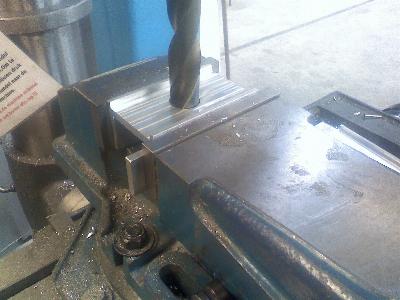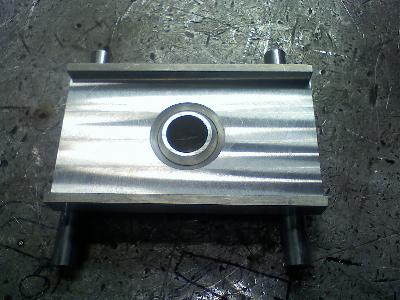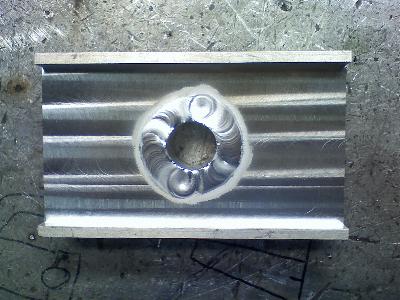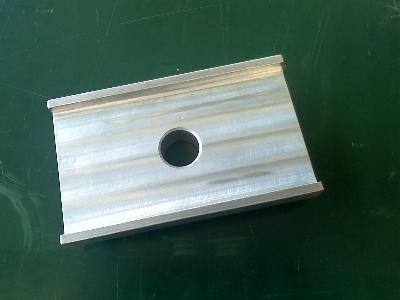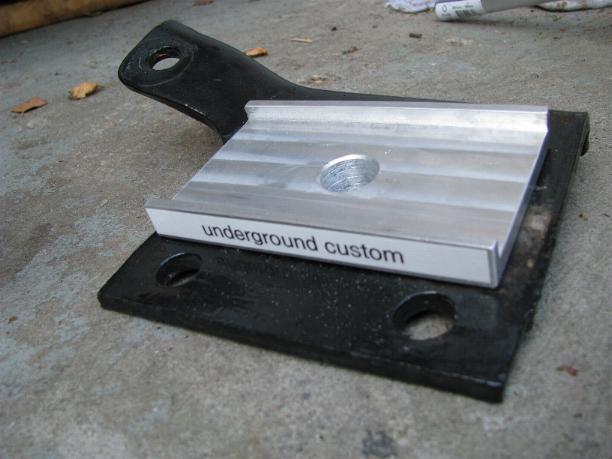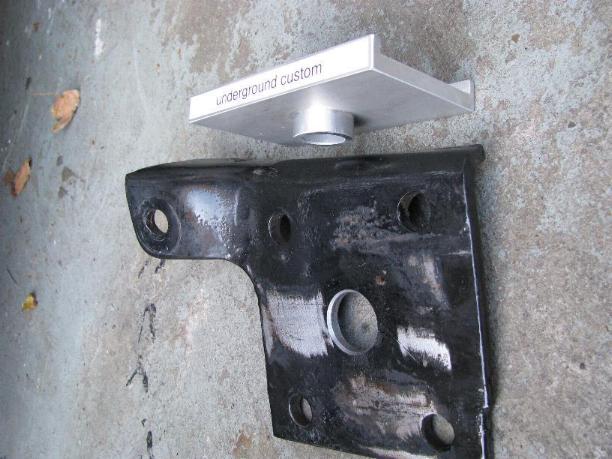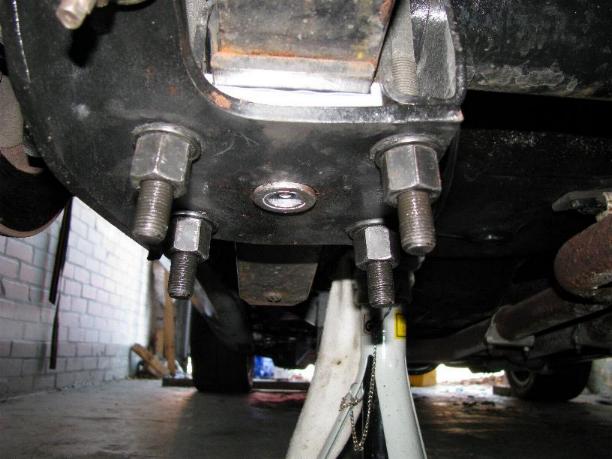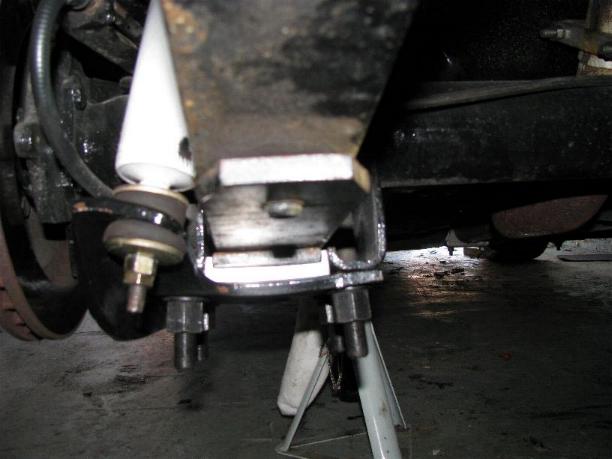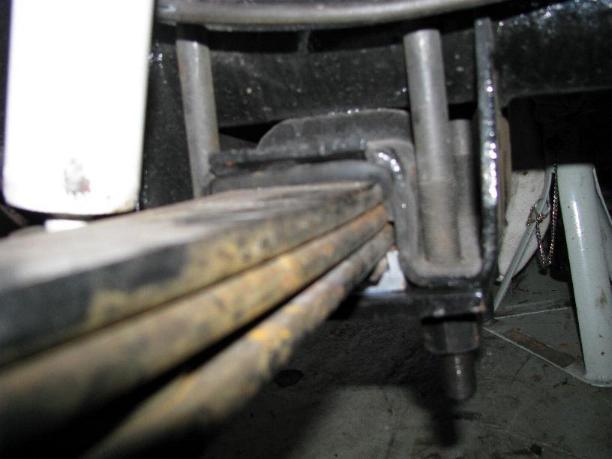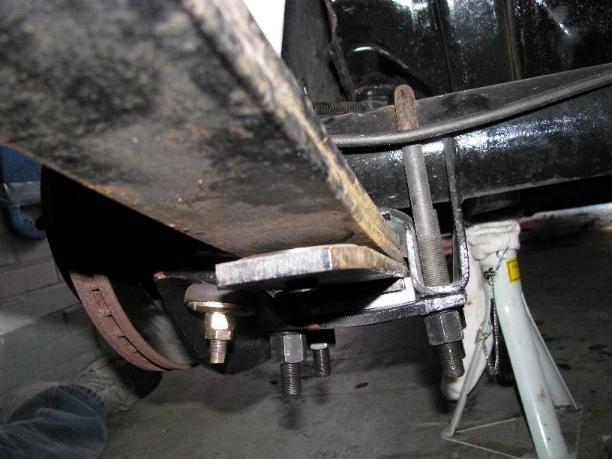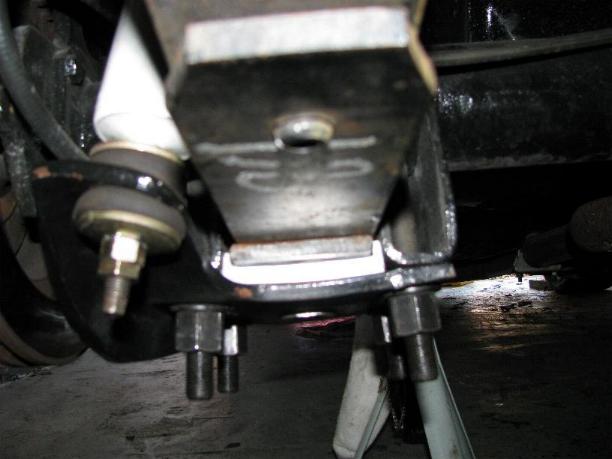 I also put in some new door lock striker bolts, the old ones were worn badly and I had trouble adjusting the doorto make it close tight. This caused the door not being pulled in the rubbers and close fully which in it's turn caused rattles/noise. The new bolts went in easy, just a 15 minute job but well worth the effort. Now when closing the door it sounds different and looks good again.
Since the motor is running fine for some time now I decided to continue with the gasoline setup. Michel (Underground Custom) is fabbing/welding a bracket to the tank for mounting the new electric fuel pump so when I get that back I will continue and make a new update.
You can reach me by e-mail at: pro-touring @ hotmail .com