Finally I am back on track again......I wanted to do a lot more but was having space problems. Each time I wanted to work on the car I had to move a lot of stuff out the garage before I could start which takes a lot of time. No problem if I can spend a whole day there...but sometimes I have just a few hours to do some work. Also when it rains I can't do a thing cause I can't put all the stuff outside in the rain. So I build myself a wooden shed in my garden to put big parts in like the exhaust, fenders, rear axle etc. I can now work on parts at home and prepare them for assembly on the car later. This makes it possible to do more work (at home) and I have some room in the garage again.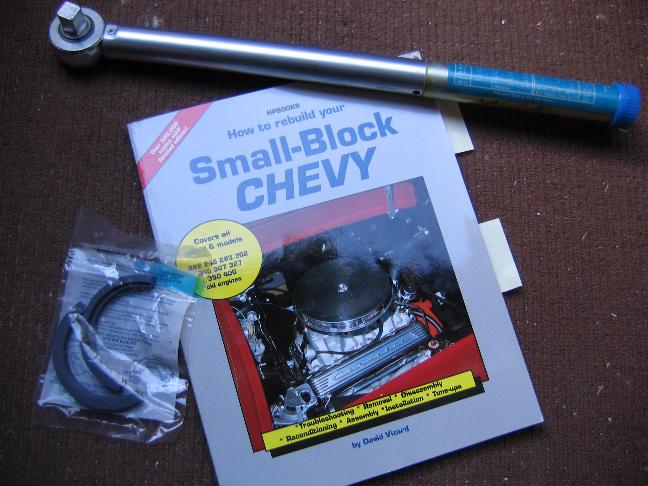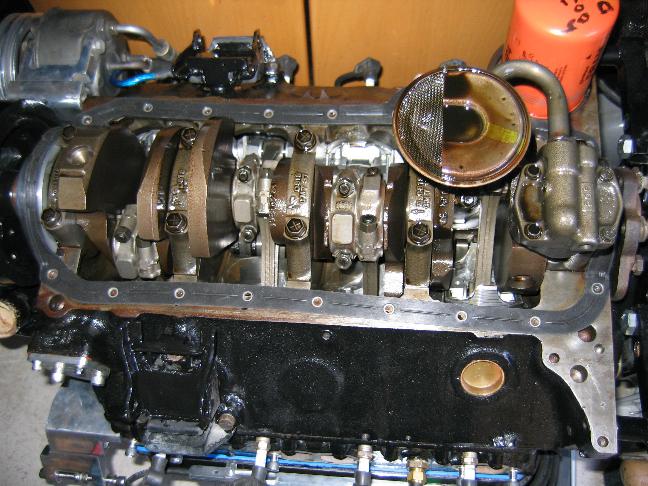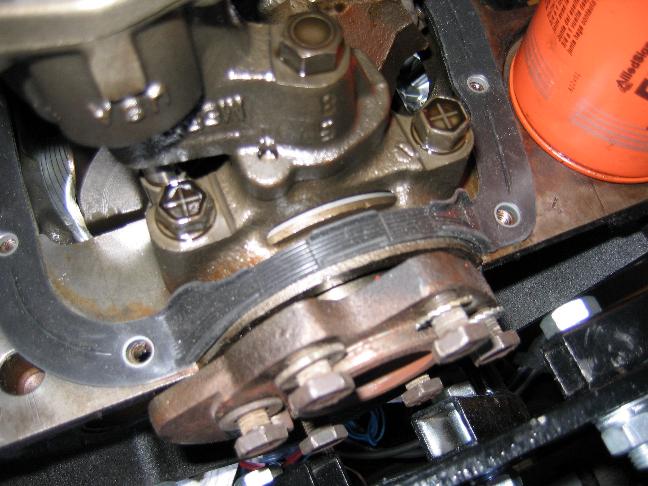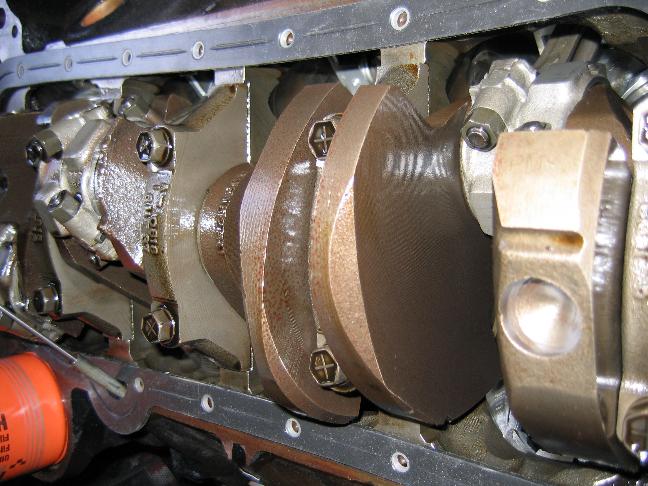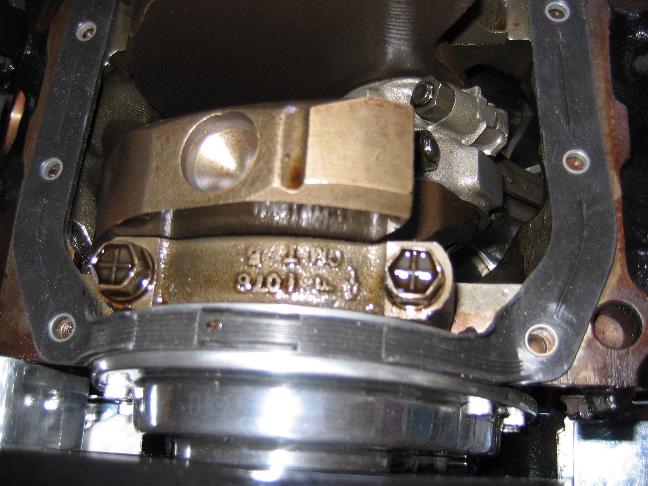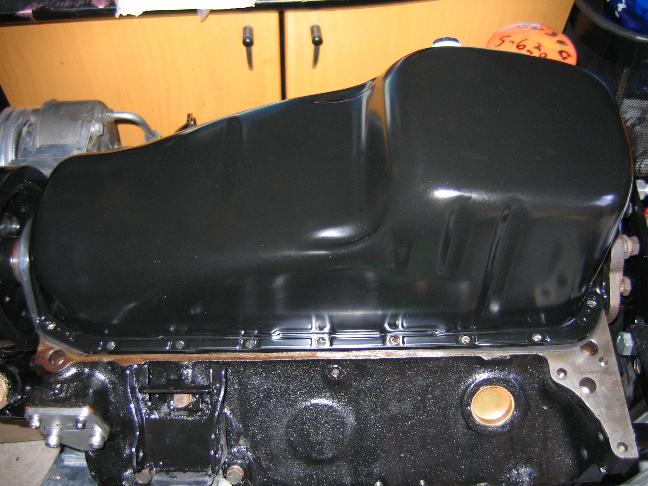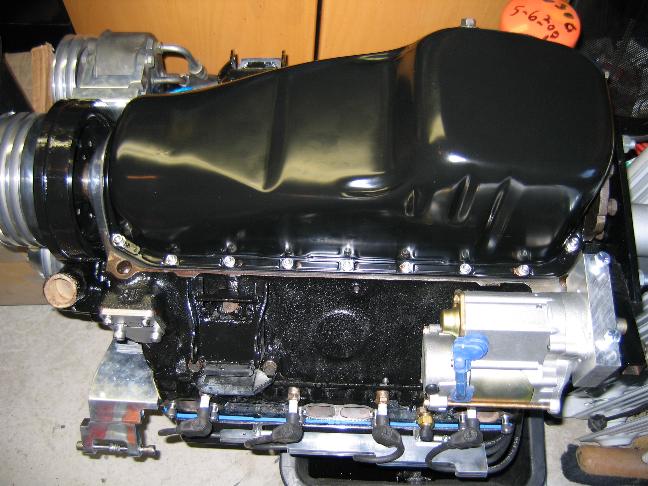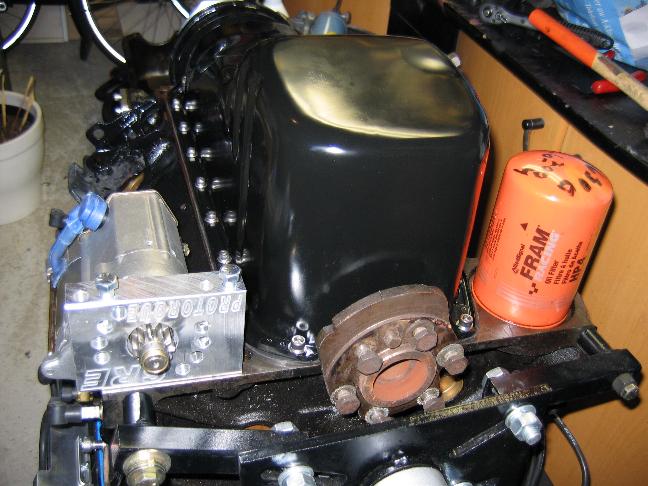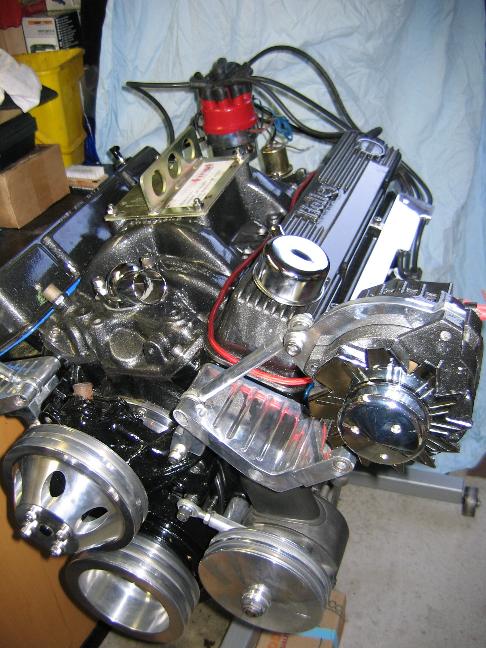 I got my new oil pan so I put in a new rear main seal (2 piece) and mounted the pan on a 1 piece Milodon gasket. I also mounted some more accessoires to the motor and testfitted the high torque mini starter.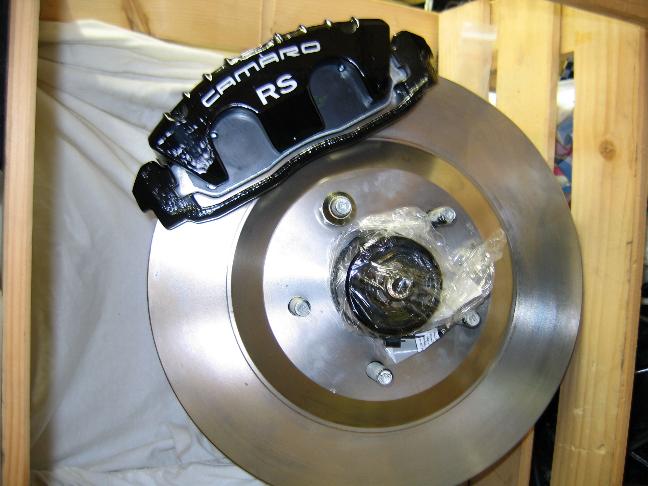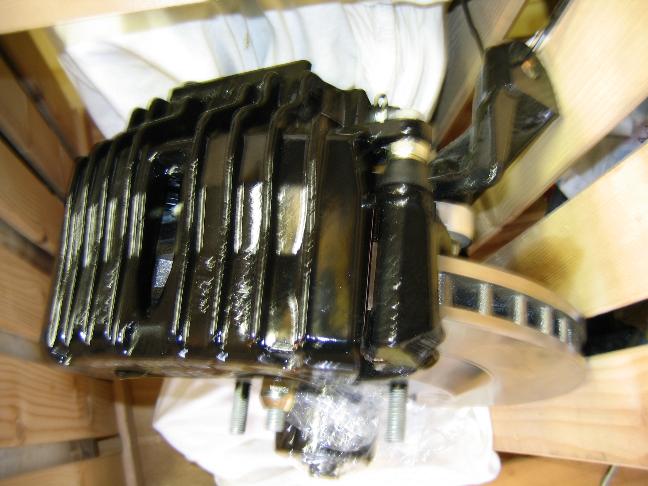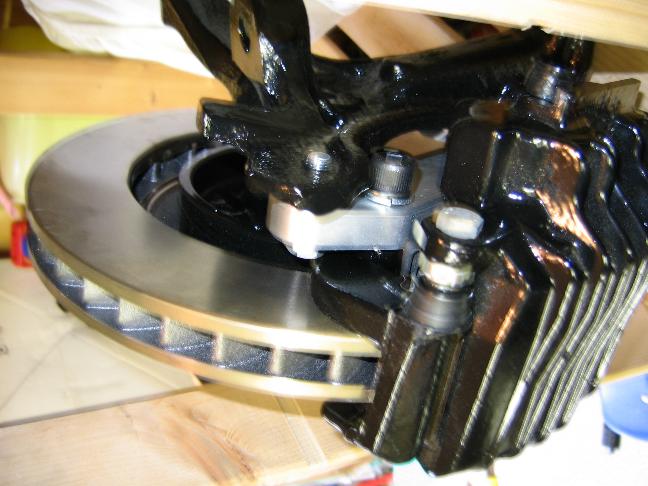 Finally some pics of my brakes/spindles....I finished them a year ago I think.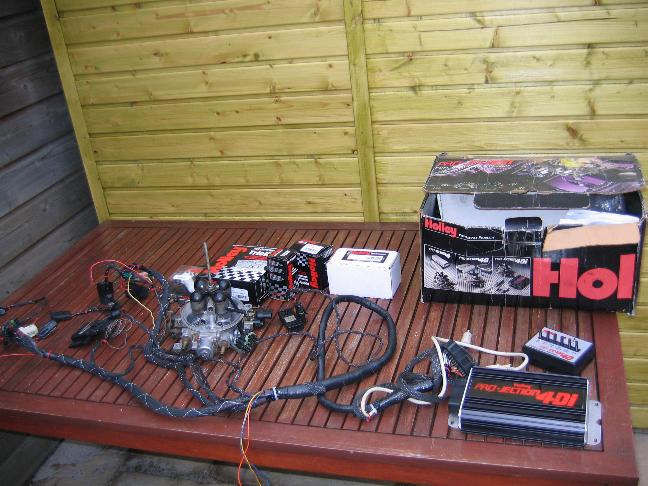 The Holley Pro Jection throttle body fuel injection system. I bought it second hand but got a lot of new parts for it: fuel filters, O2 sensor, temp sensor and a trick kit. I also cleaned up the wiring.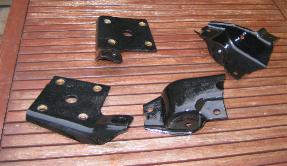 Some rear suspension parts painted with POR15. I had to enlarge the holes for the U-bolts (5/8") since the Hotchkis leafs came with heavy duty hardware. So now I have to repaint the shock mounting plates. (allready sanded them as you can see in the pic)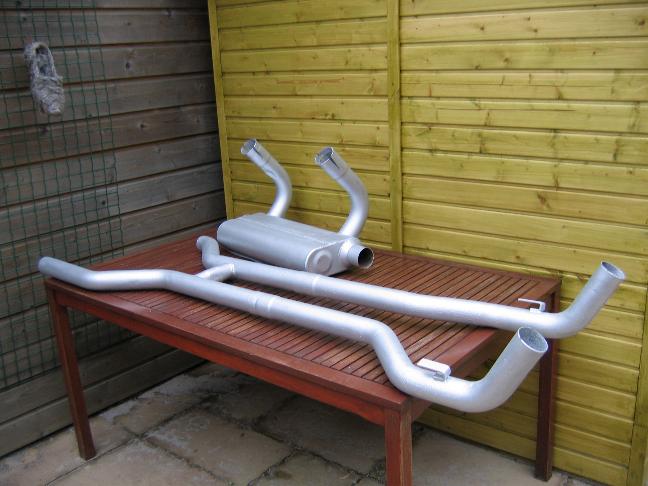 I took the exhaust apart, cleaned and repainted it. The header flanges were cut off since I have new (shorter) headers now.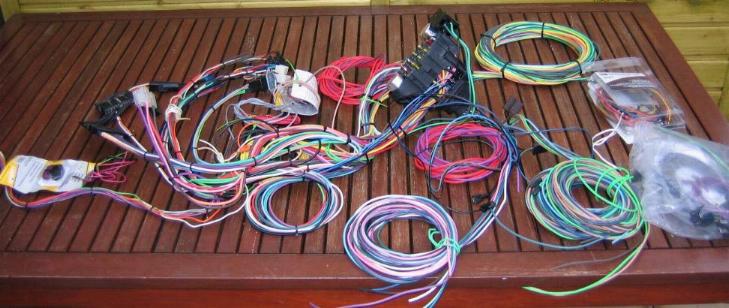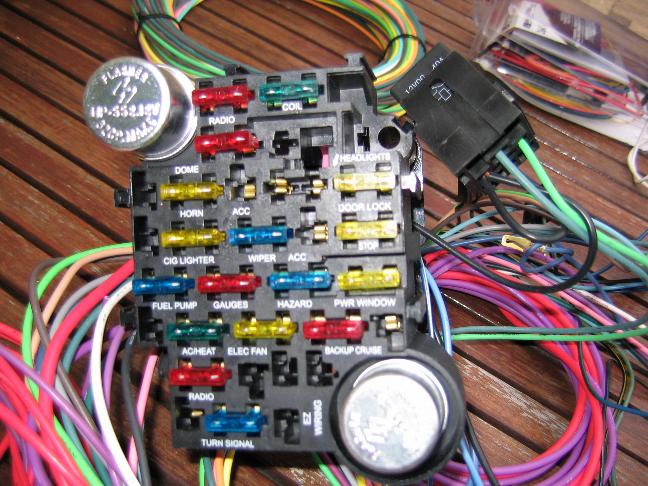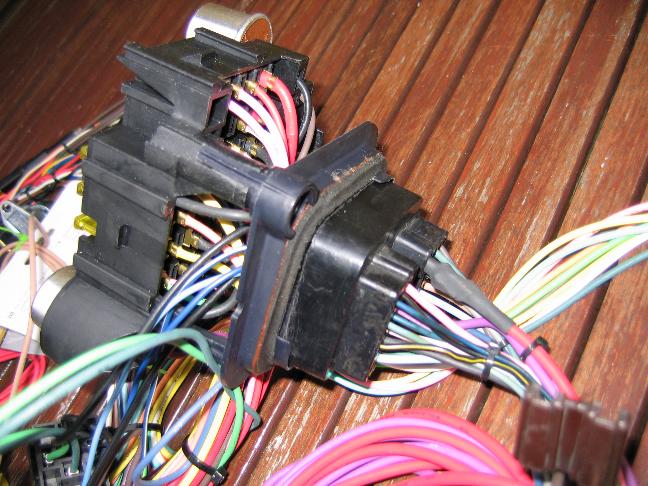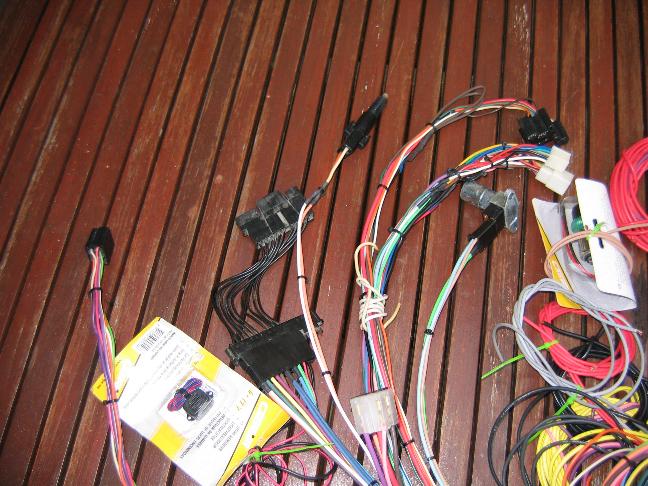 I got myself a new wiring harness (21 circuit) from EZ-wiring. I re-used the bulkhead connector for the firewall with new connectors. I made some modifications for my own application but I must say the harness is very complete and of good quality. The wires are color coded and have the circuit printed on them. I did as much preparation as possible at home so installation in the car will not take too much time (mostly in awkward positions). Soldering and using heat shrink sleeve will make it good and reliable. I will run extra ground wires throughout the car to prevent bad grounds through paint/rust.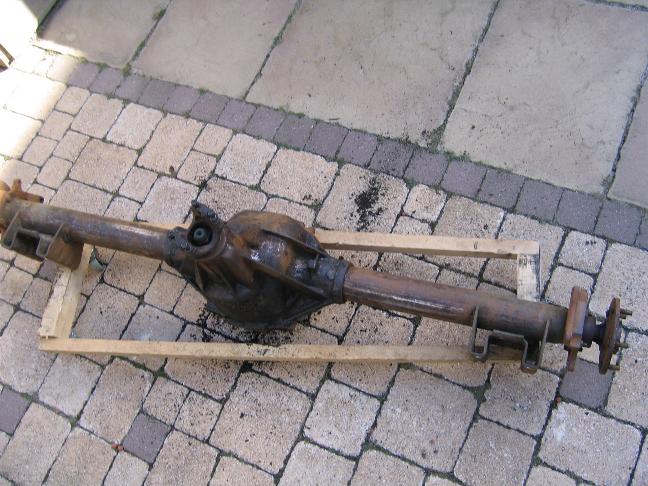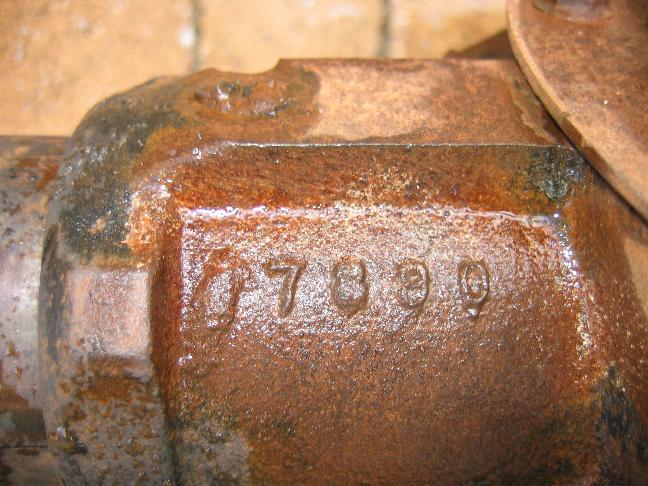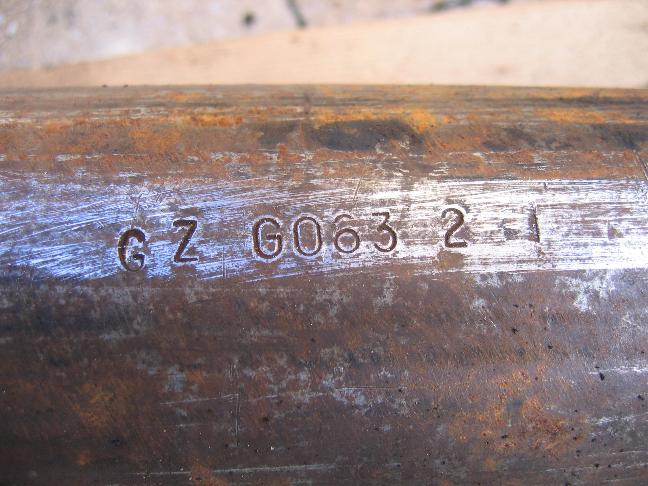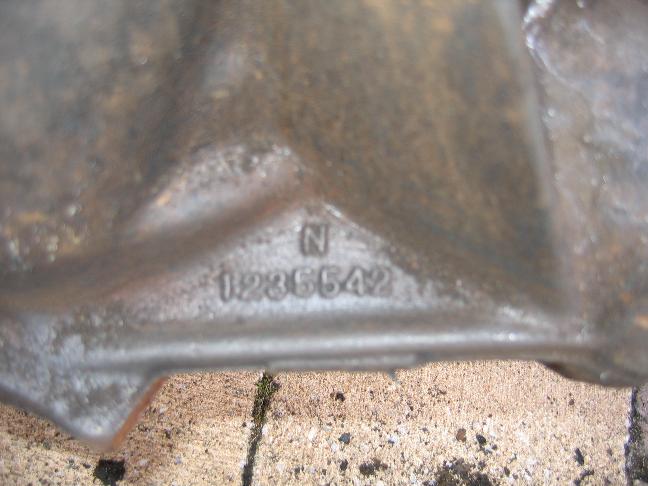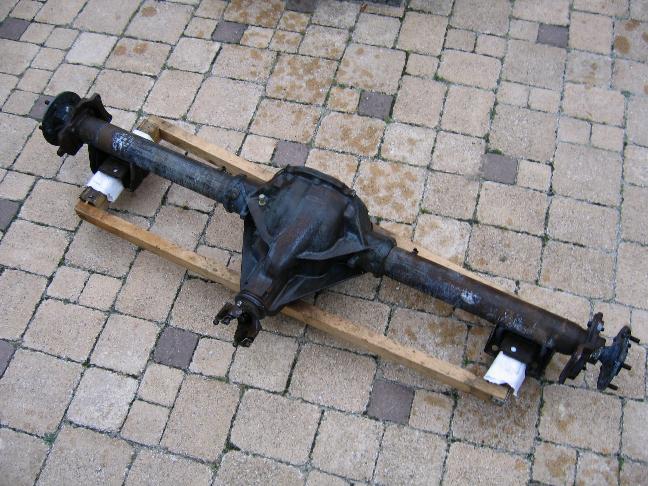 I did a lot of cleaning on the rear axle....35 years of dirt and grease does take some time to remove. I made some pics of the numbers on the axle just for reference. Now it is completely cleaned, degreased and prepped with "Metal Ready" and awaiting it's POR15 coating.
No promisses this time for a new update....just check back in a month or so....who knows...maybe ;-)