I was searching a Dutch sell and buy website and came across some BBS wheels for a good price. I have allways liked BBS RK wheels but they were too expensive for me... It was a 550km (340miles) trip to get them, but I thought: "if I dont get them now I will never run into them again". The wheels are the same size as my current OZ wheels so they should fit without a problem.... At least I thought. There is a big difference in weight between the OZ and BBS wheels, the BBS being the lightest.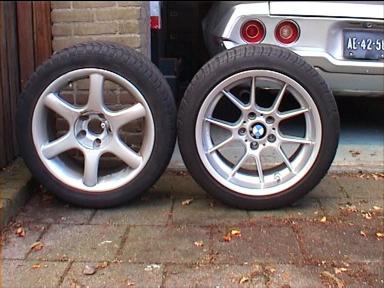 The spokes on the OZ wheels are on the outside of the rim and thus clearing the long front wheel spindle. The spokes on the BBS wheels are more to the center of the rim so the spindle would "stick through".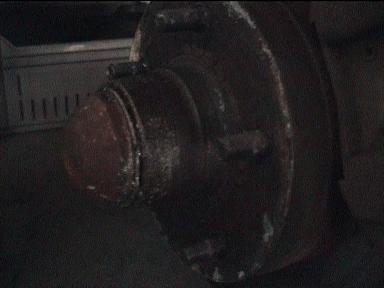 I bought a set of H&R wheel adapters that are 2cm (3/4") thick.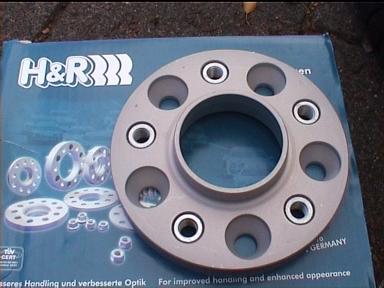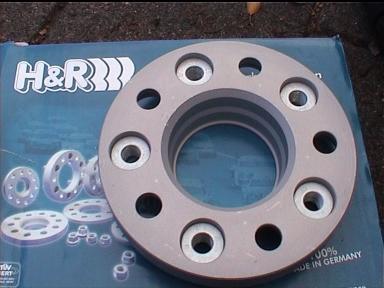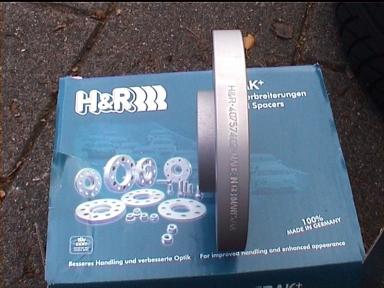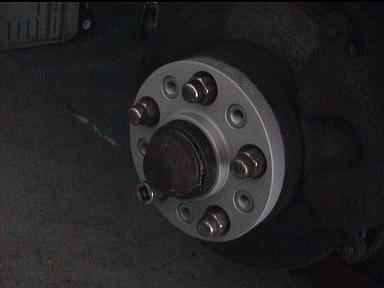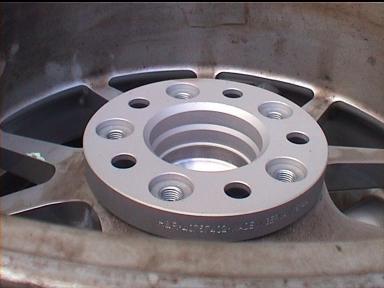 These adapters screw onto the hub and are much better and safer then the "spacers" some people use with longer wheelstuds. Of course there is a matching pricetag for the safer/better design......(which wasn't planned)
ET and backspacing
The OZ wheels are a perfect fit, no rubbing whatsoever. A lot of people are asking the backspacing and other sizes so I did some measuring and will try to sum it all up.
OZ wheels are 8.5Jx17 front and rear ET13. Front tires are 255/40/17 and rears are 275/40/17. After measuring I found the BS to be 13.7cm (5.4") I had a centerring made to center the wheels on the axles, this is a MUST!!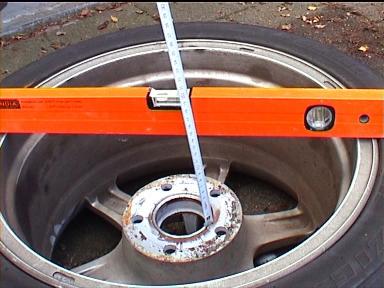 This is how to measure BS.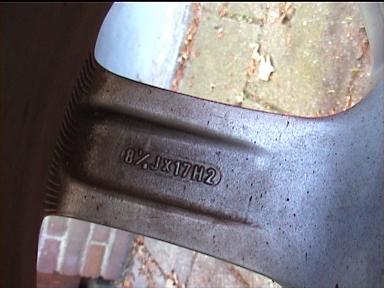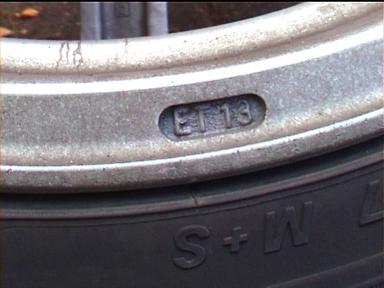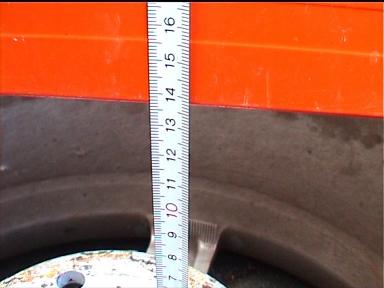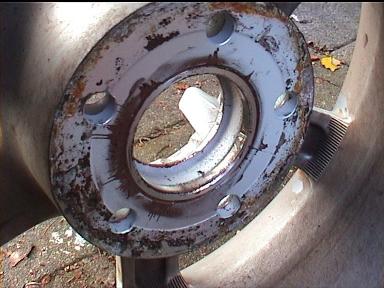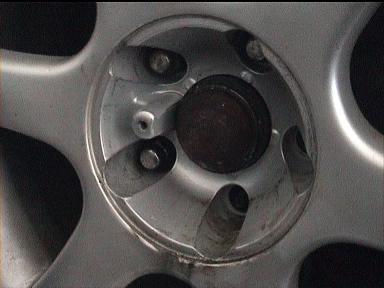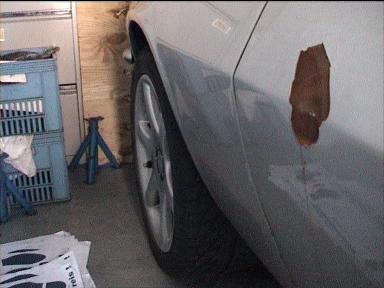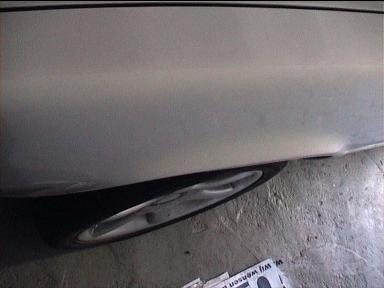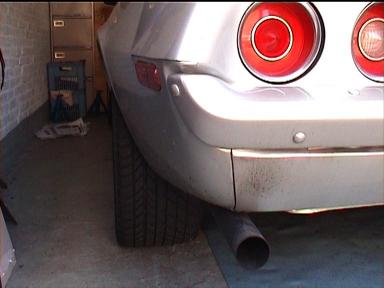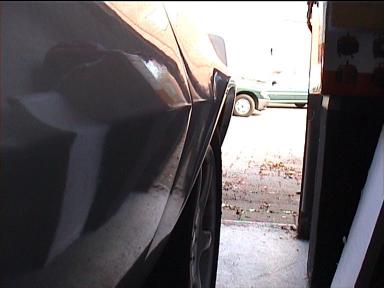 The BBS wheels are 8.5Jx17 front and rear ET15. Tires are 225/40/17 front and rear now. After measuring I found the BS to be 13.5cm (5.3") without and 11.5cm (4.5") with the adapters. I do not know if the fronts will rub, but I calculated that with the smaller tire in front it will come out just 5mm (0.2") or so. The rear tires can probably still be the 275, maybe I will have to roll the fender lip, but I don't know yet.