I welded up the exhaust using the parts I had and installed it with new hangers.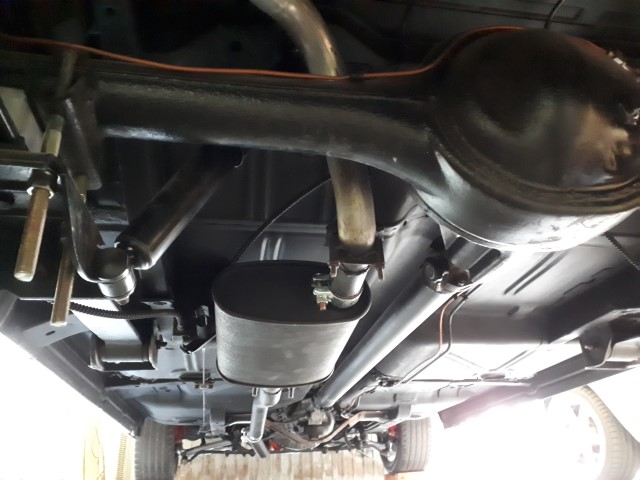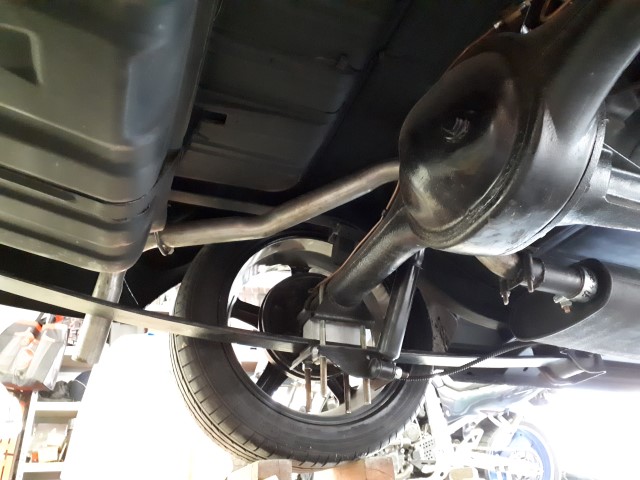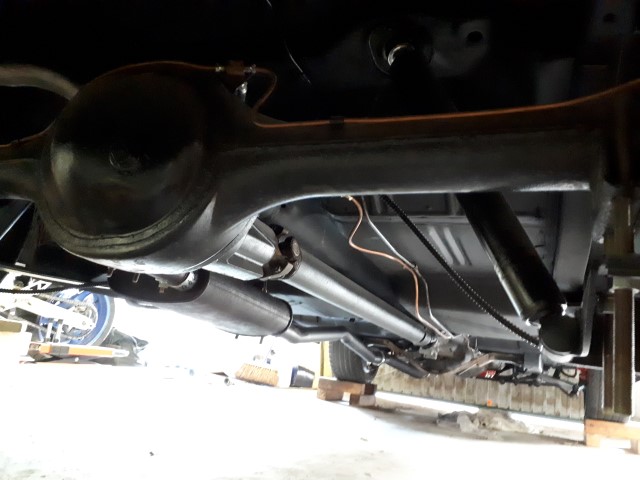 Doors sanded to bare metal on the outside, inside of the doors are just sanded clean to prepare for 2K epoxy primer. 1 door needed some welding/repair on the bottom, the others were in good shape.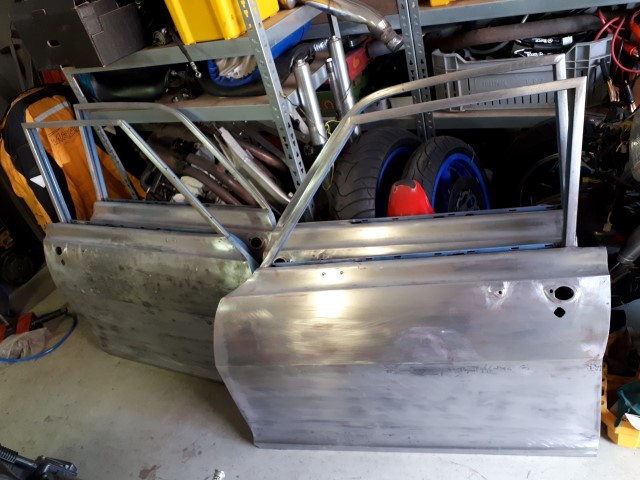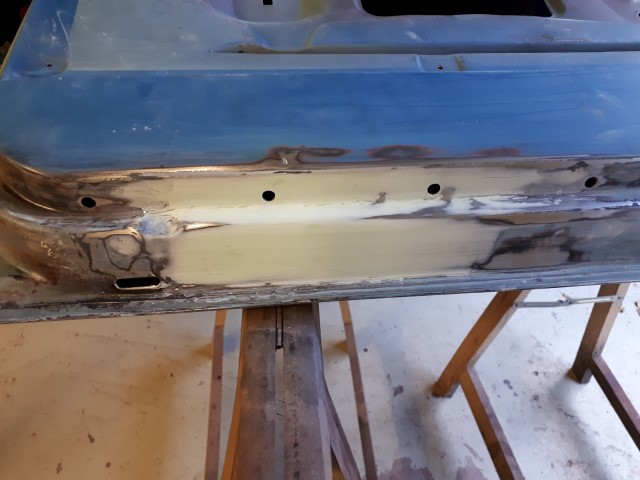 I welded the cover to the transmission tunnel, and painted it. I used a piece of an old transmission tunnel to make a more subtle transition to the cover so carpet will be easier to lay.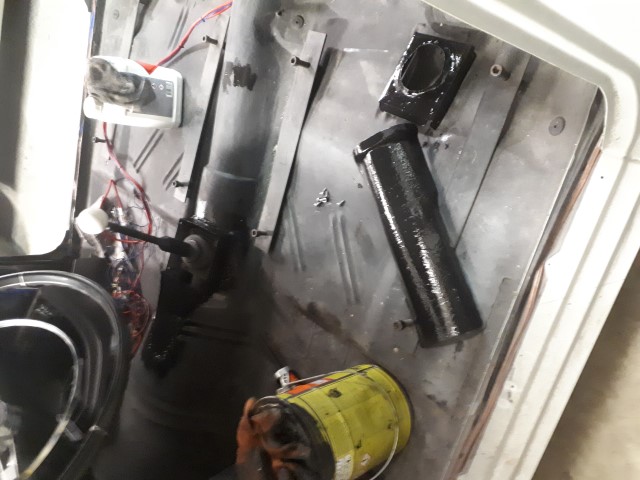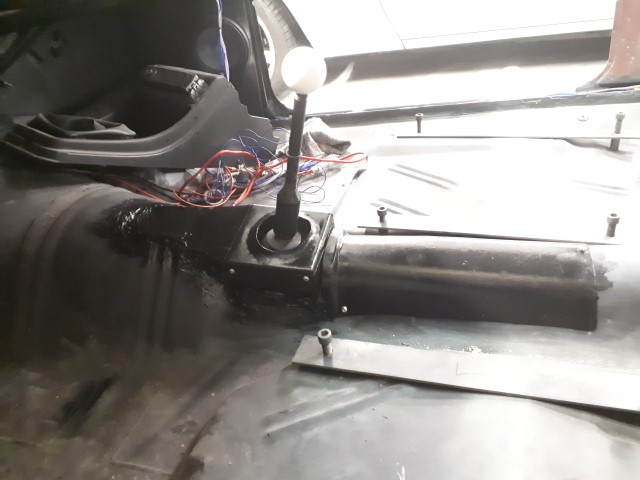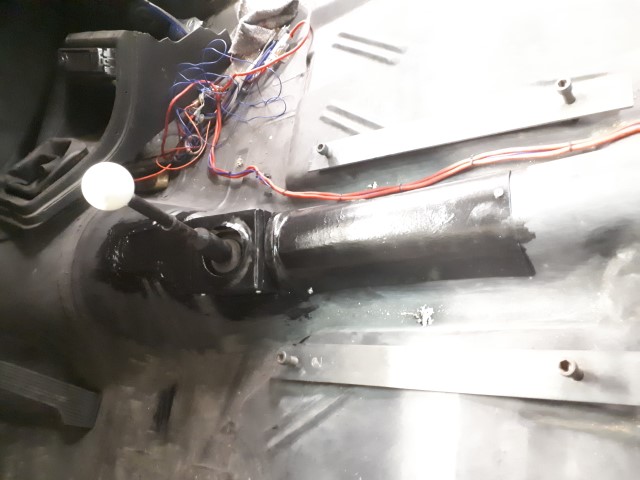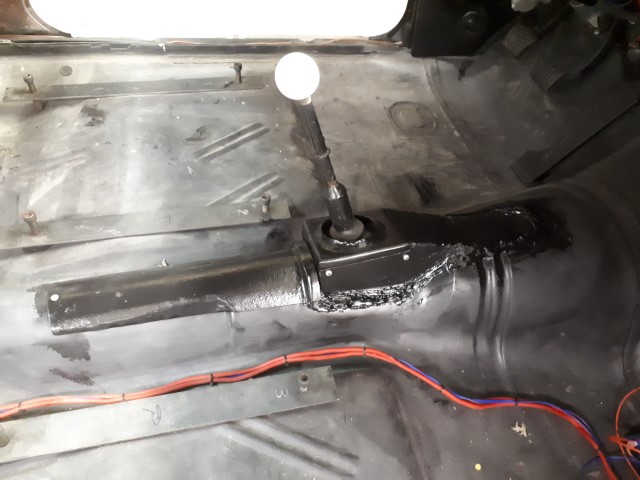 Heater box installed.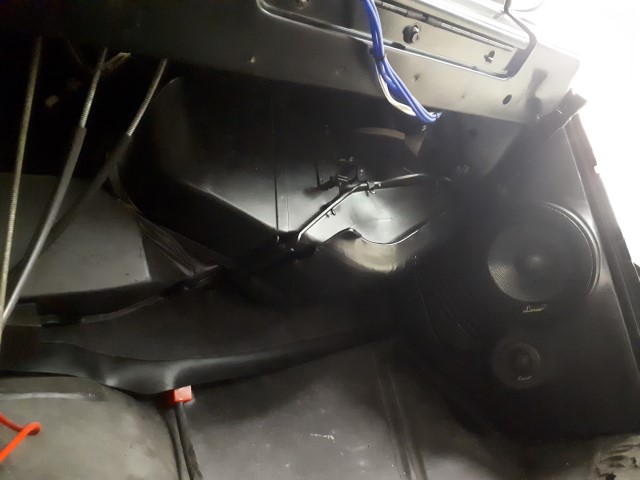 Hanging the doors, getting the gaps right/even and making them close right was quite a big job. I cleaned all the door internals and mounted them to be sure everything works and is there for final assembly after paint. Once I was satisfied I drilled through each hinge into the body. This way I can install them after paint using a drill bit as a guide pin and be sure it all will be in the same location as before I took it apart. I had the gas cap and door handles powder coated black, I re-assembled them with new O-rings. Trail fitted the new mirrors, the original mounting holes were a bit to far forward so I drilled new holes.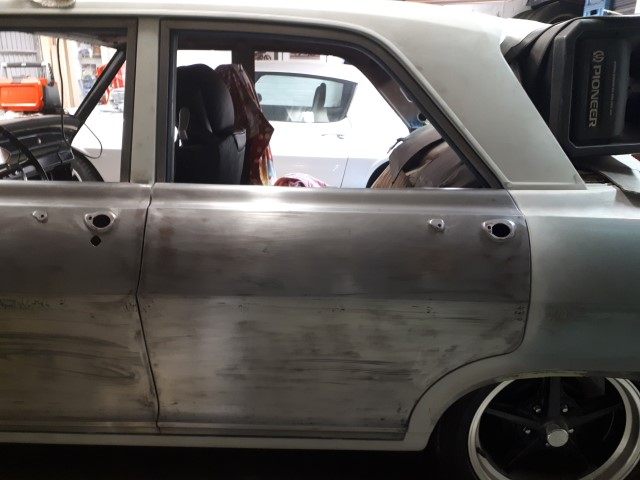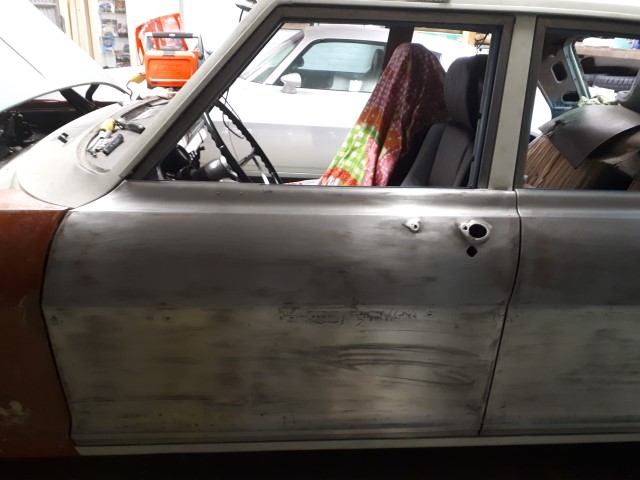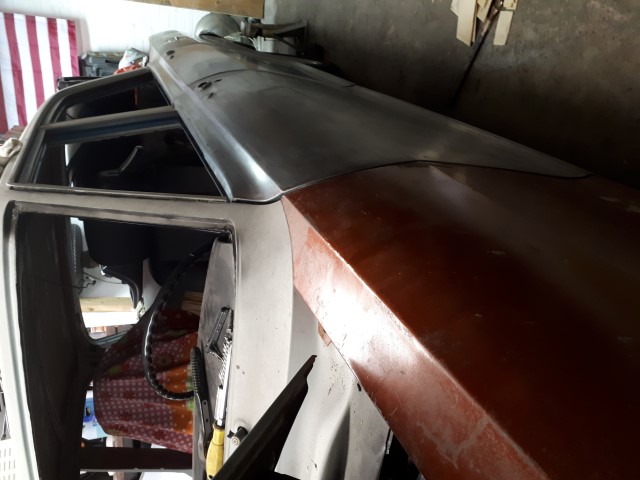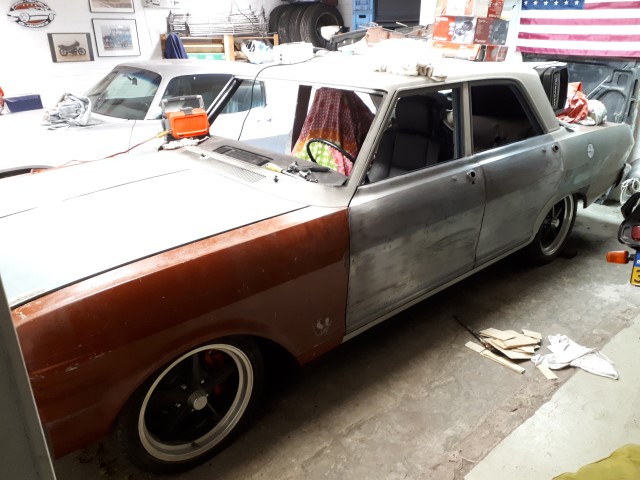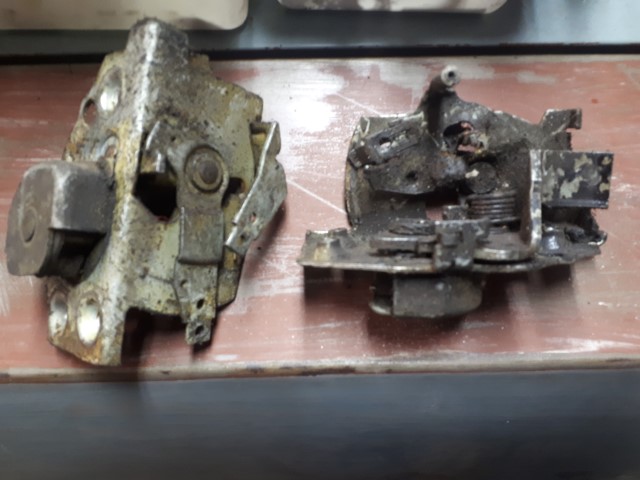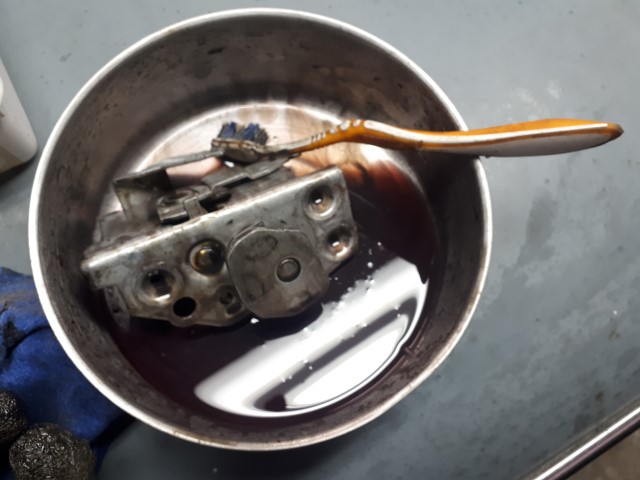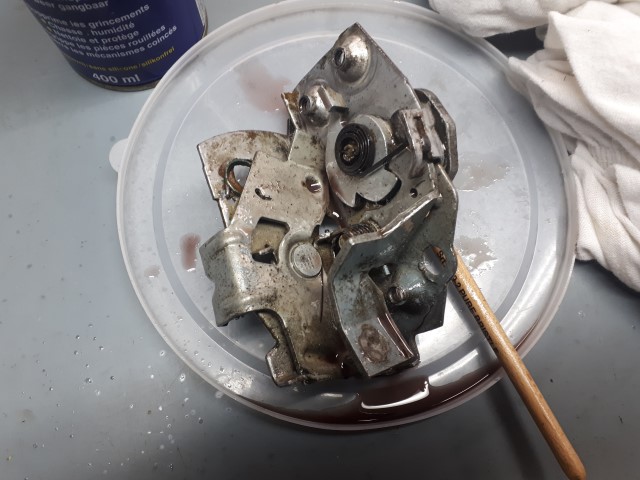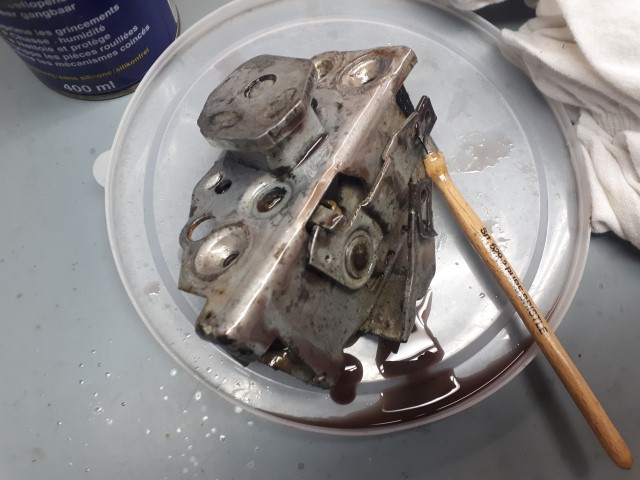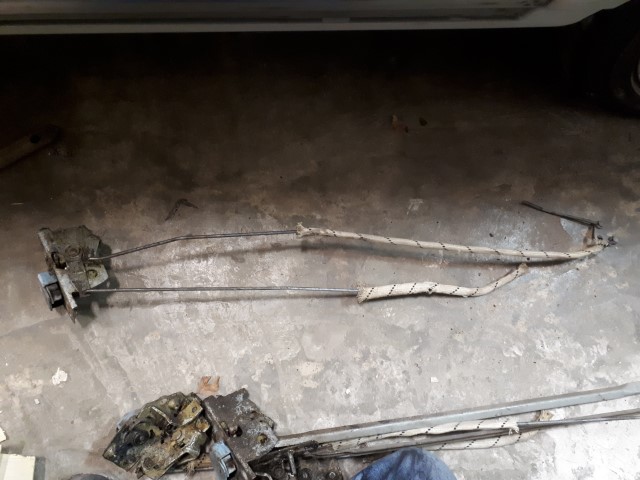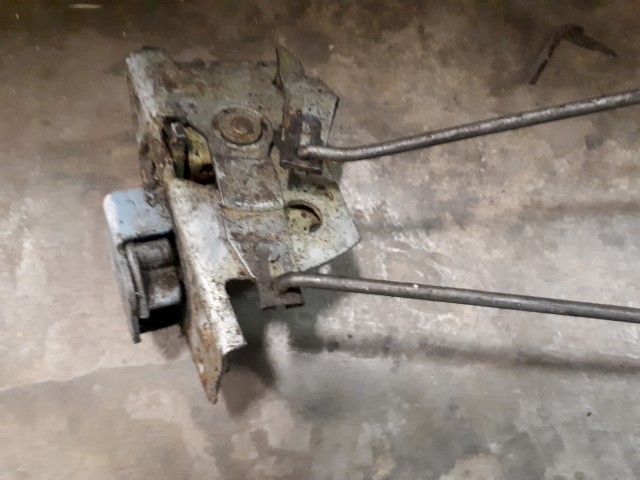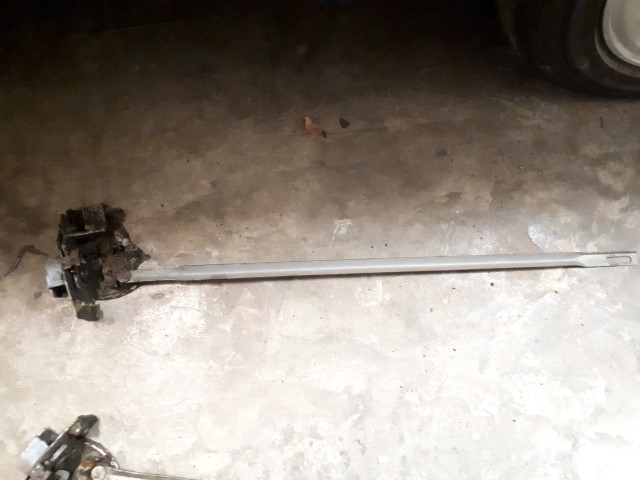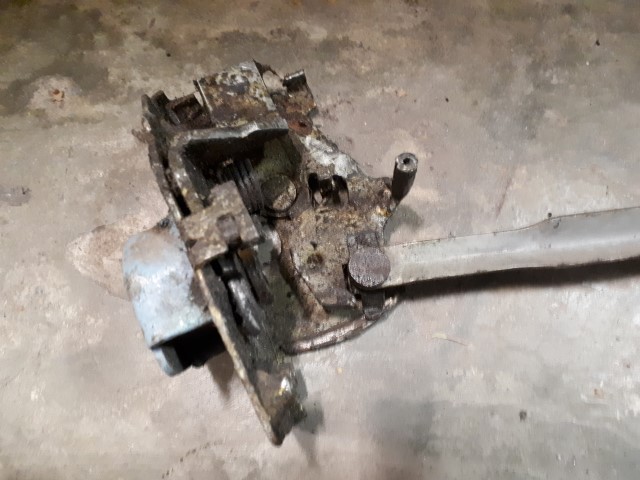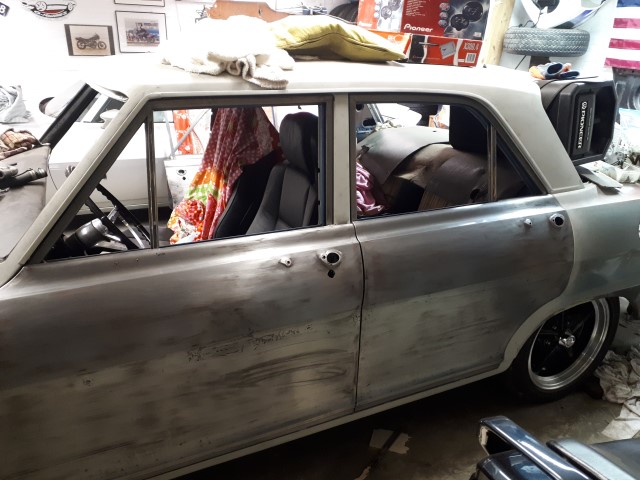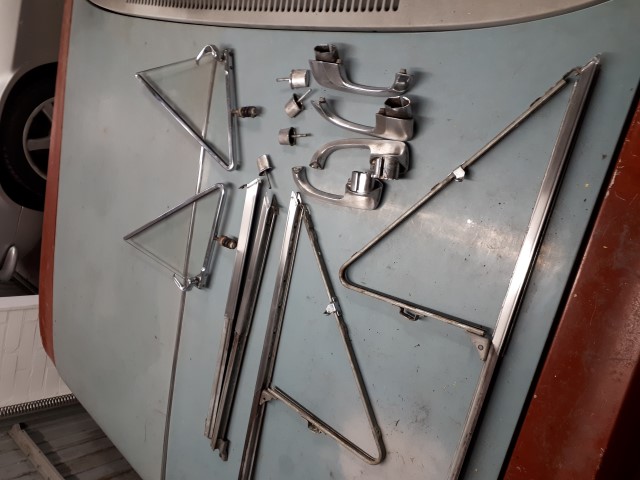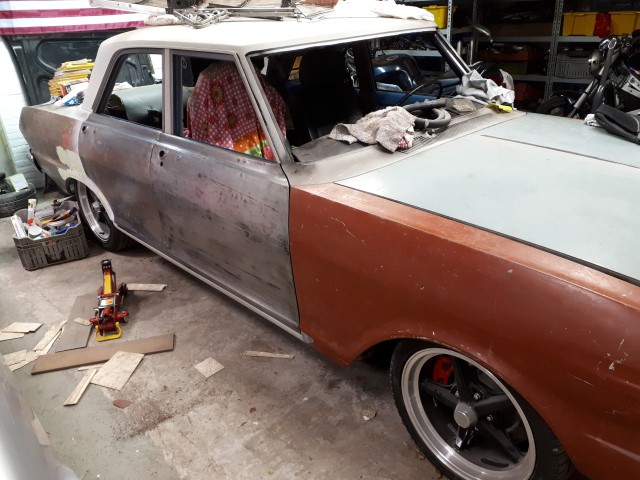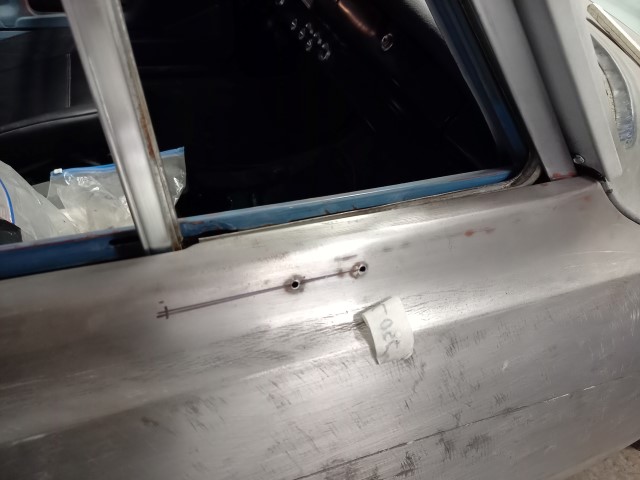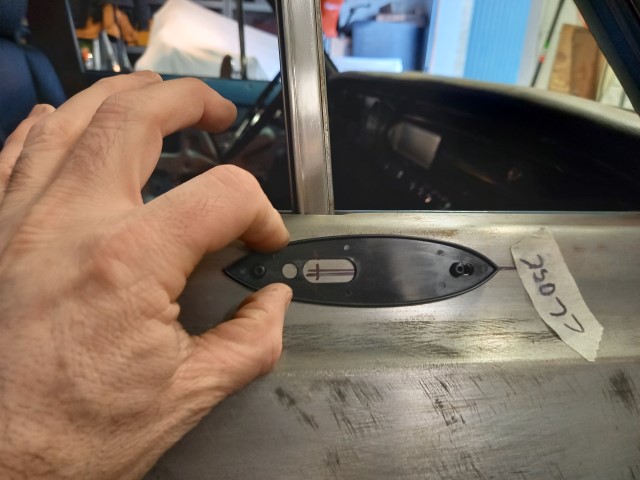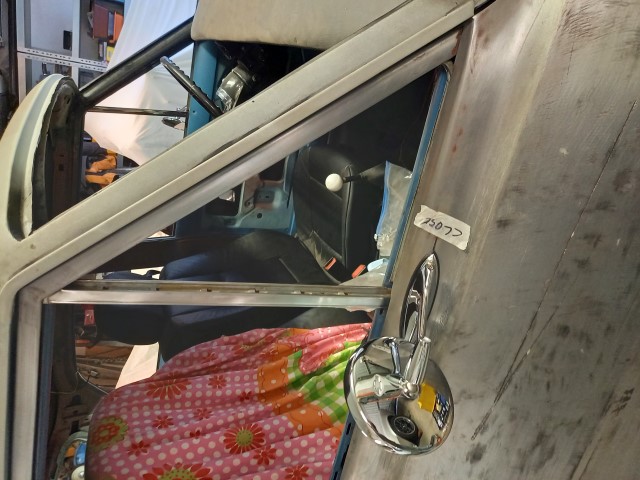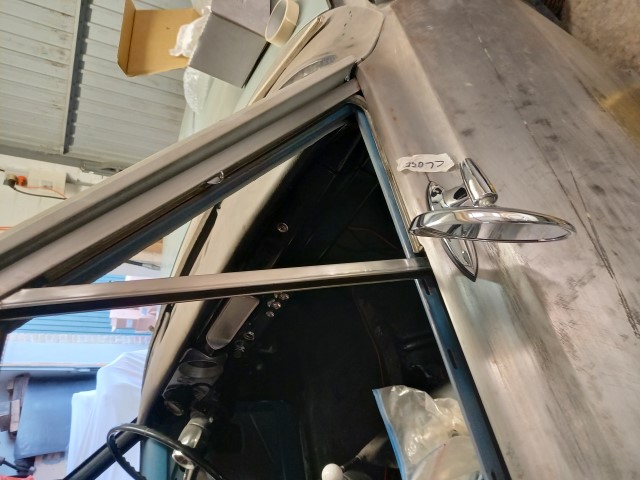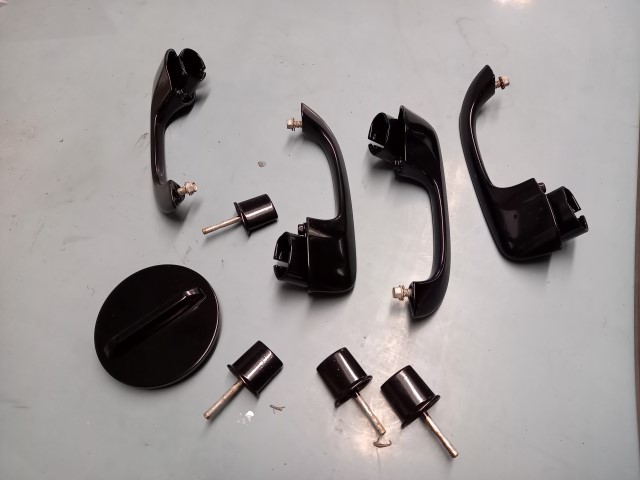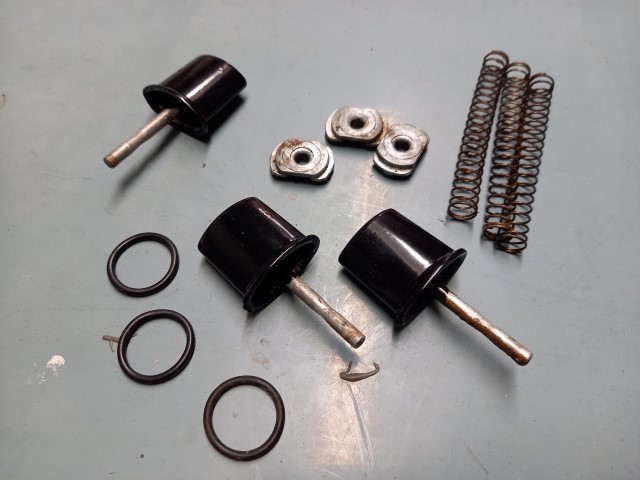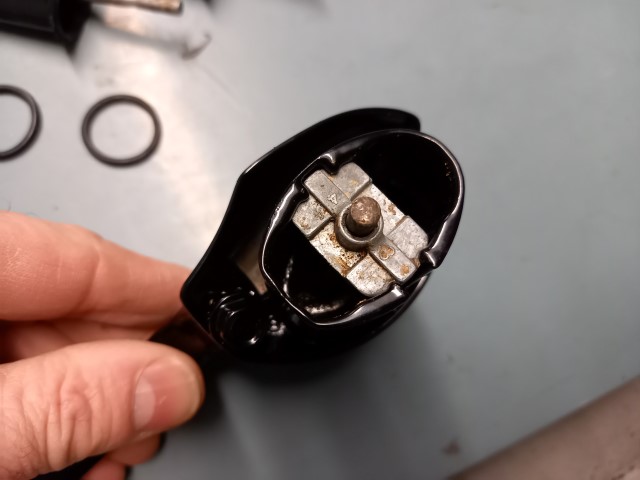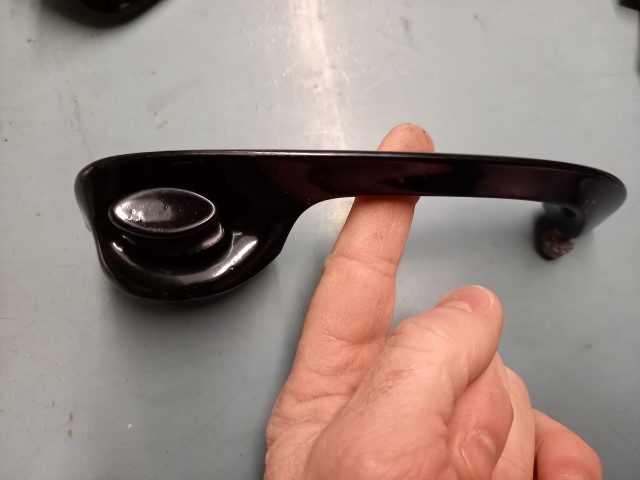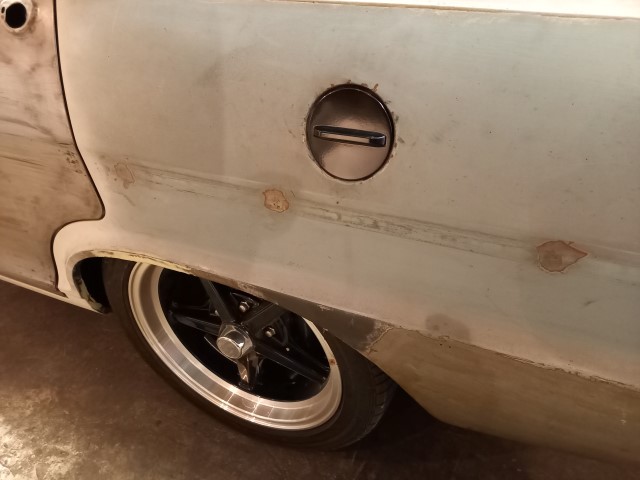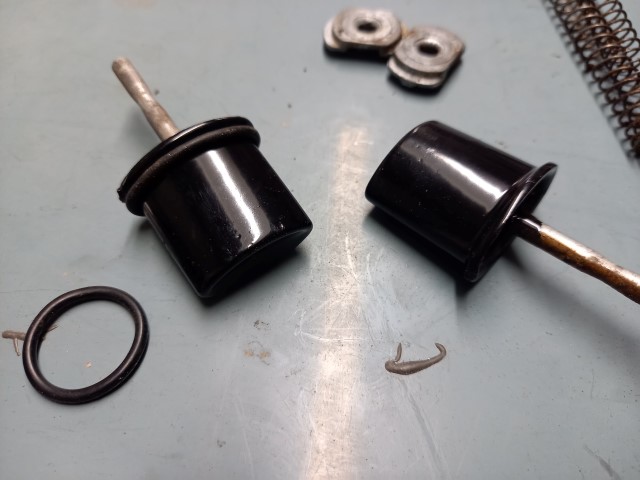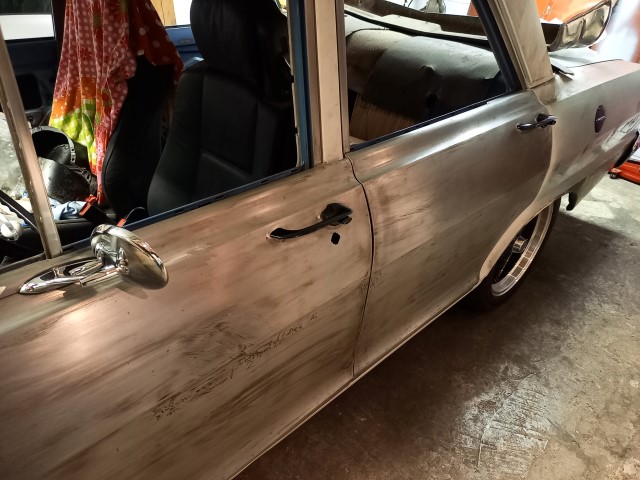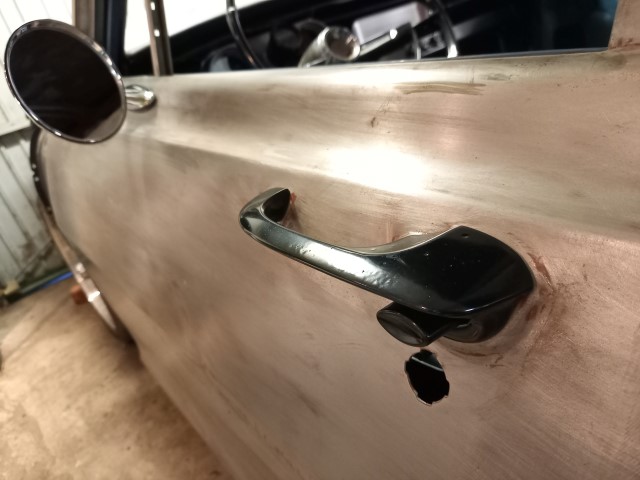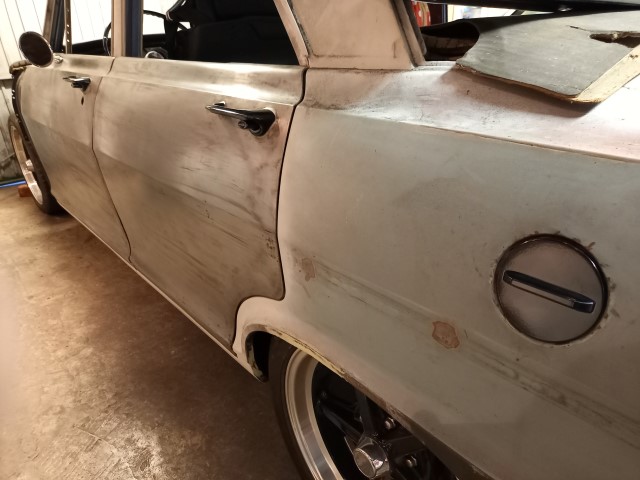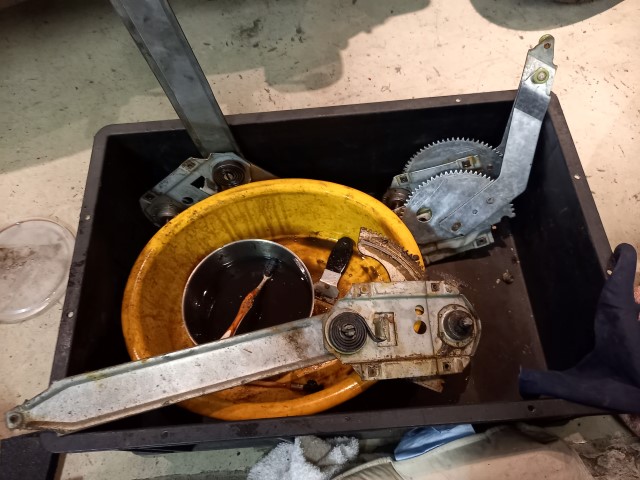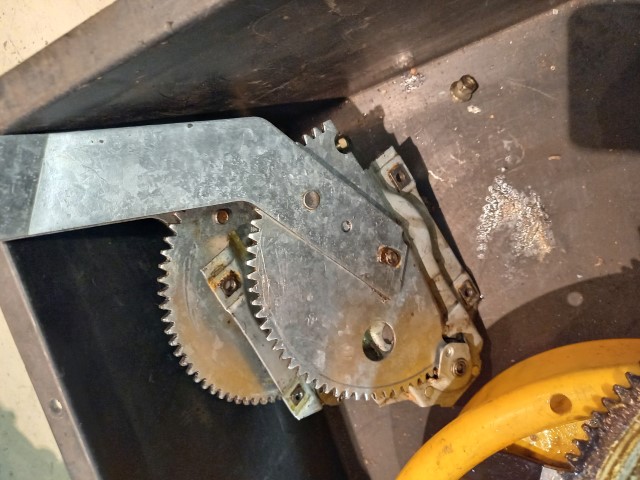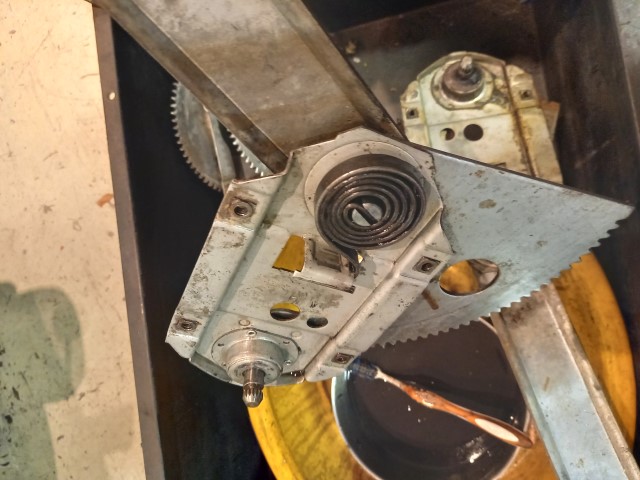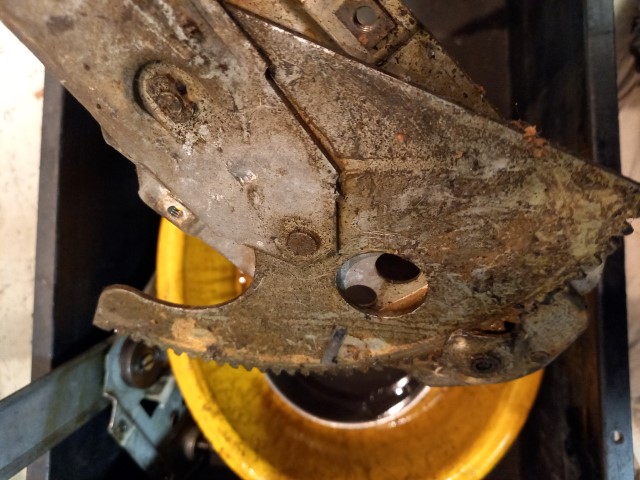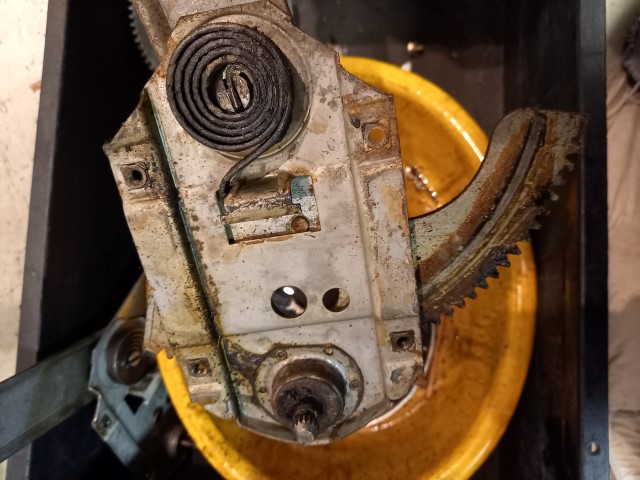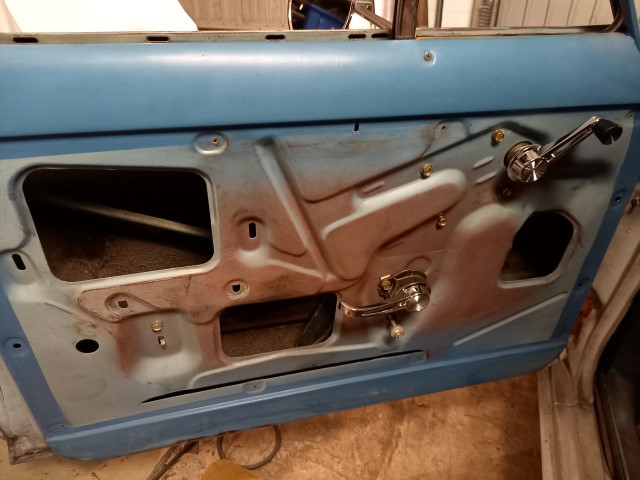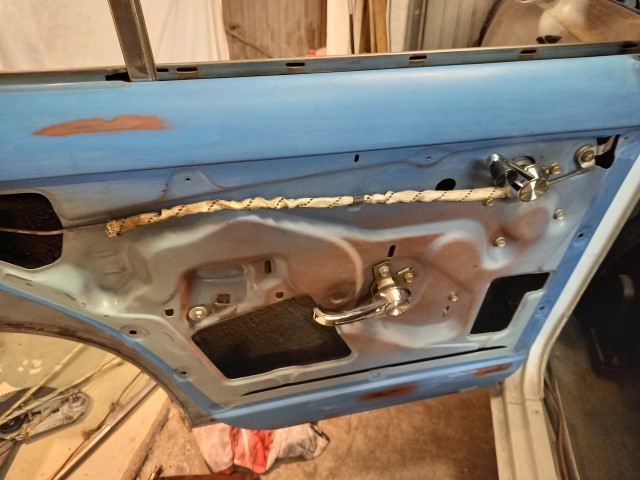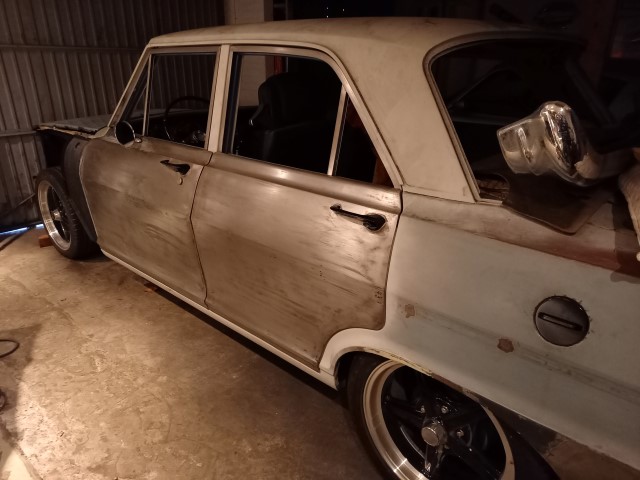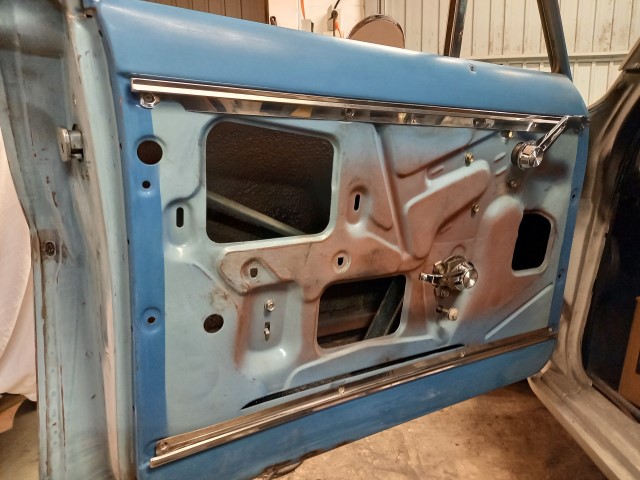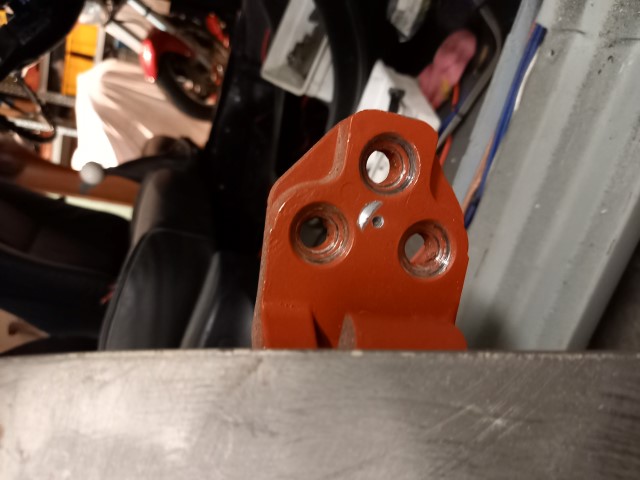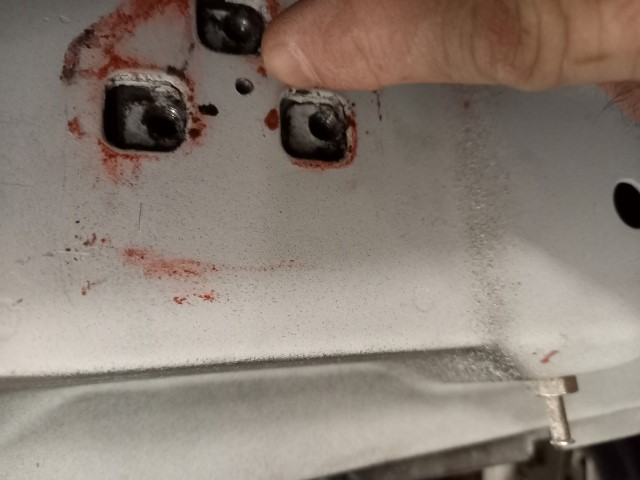 I bought a new battery so I could easily start the car if I needed to move it....beats pushing it around! Made a new battery hold-down from steel flat stock, measure, drill, grind, bend and paint. It works like a charm but everything not original takes a lot of extra time to make.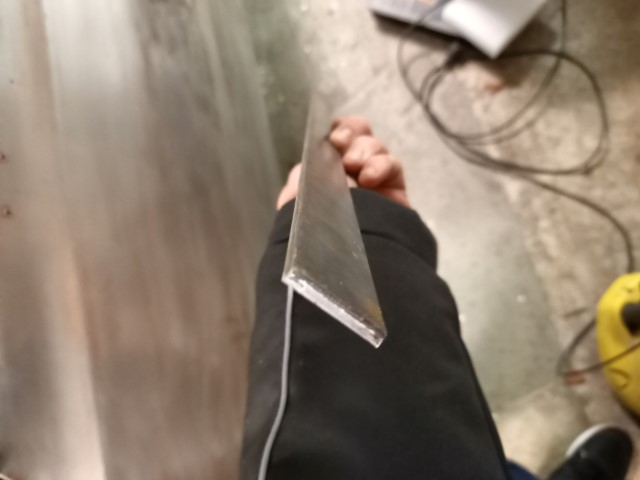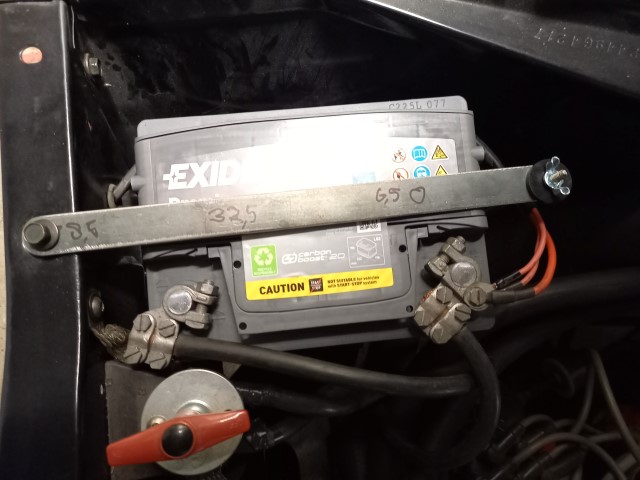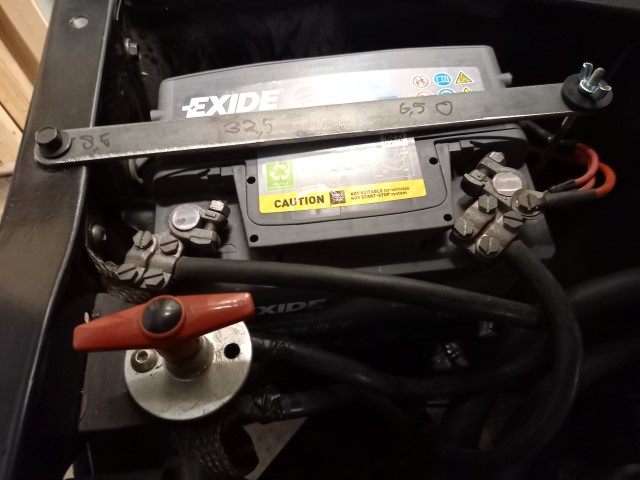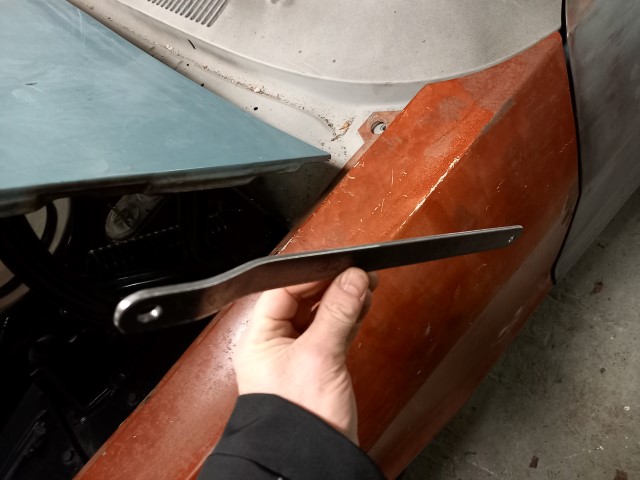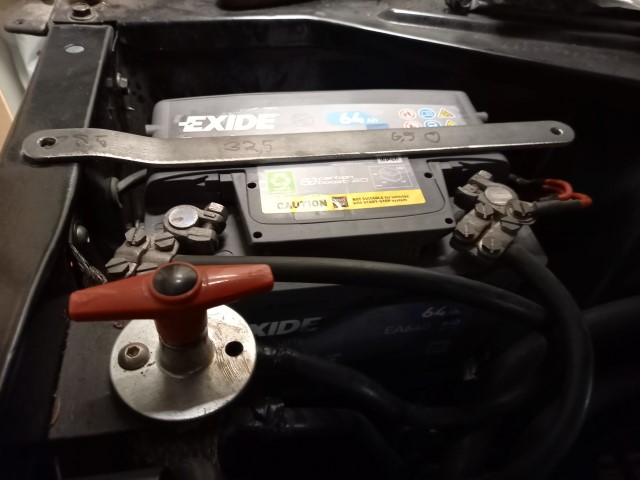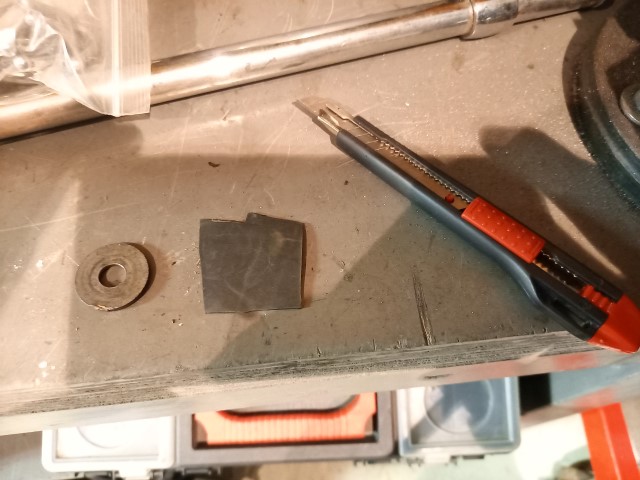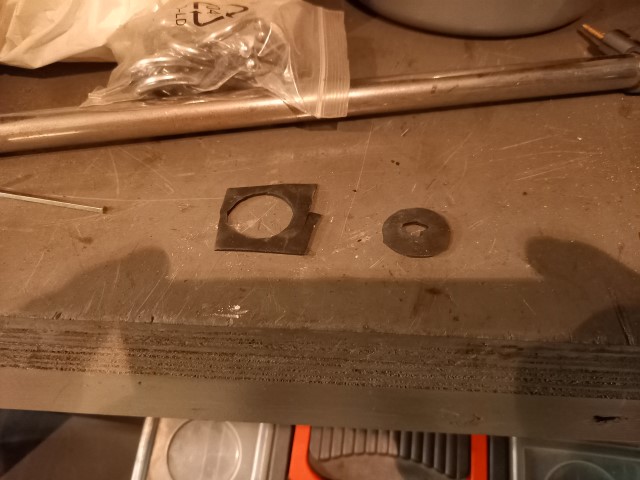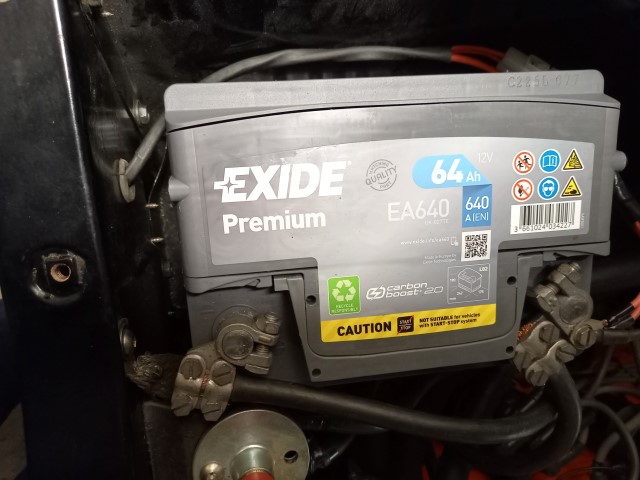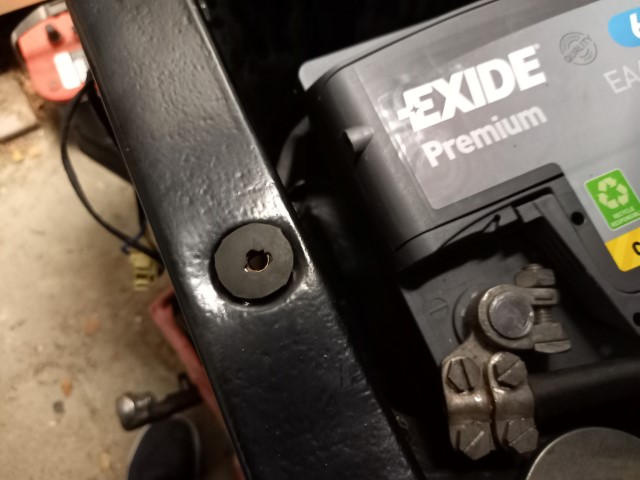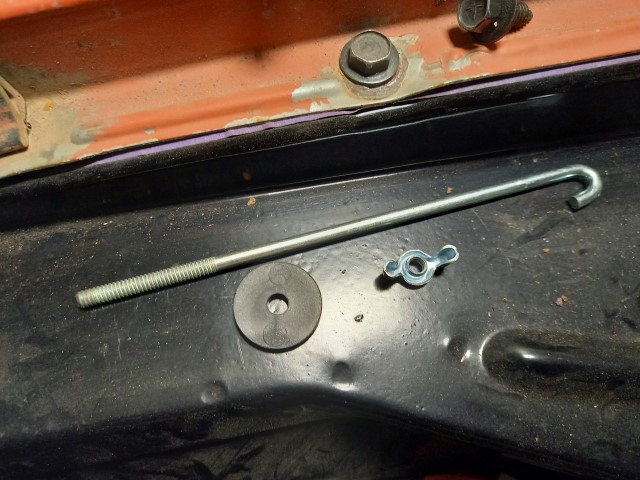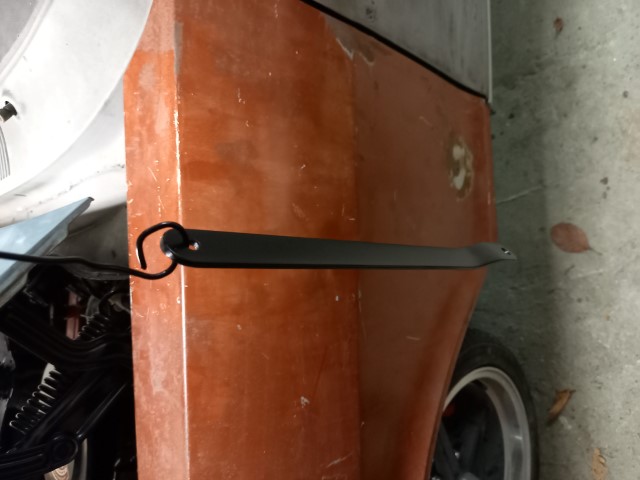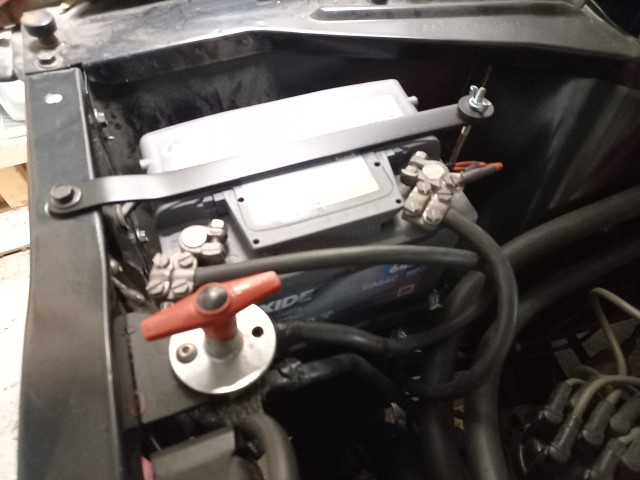 The seats I bought long ago probably came out of a wrecked car since the seat belt tensioner was missing. I found a replacement and installed it.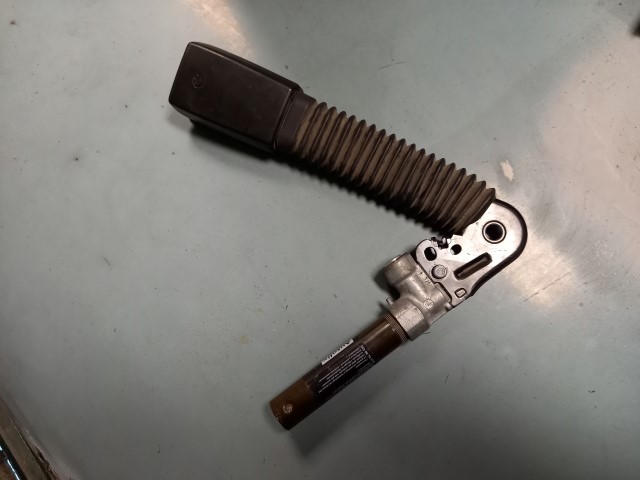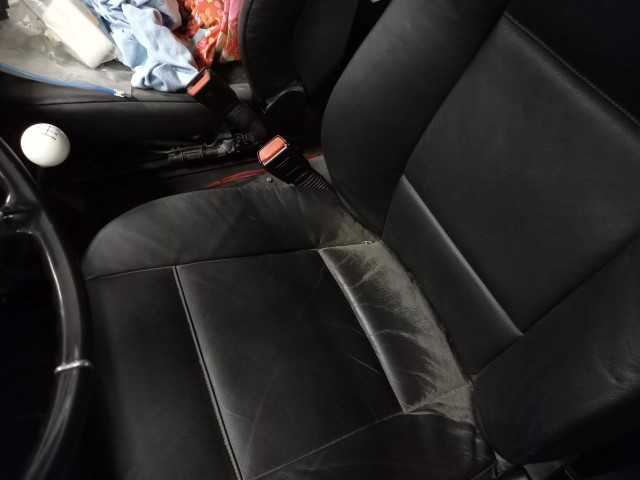 I found out the alternator's voltage regulator was broken so I got a new alternator with a 94Amps rating to cope with the electric power steering and stereo.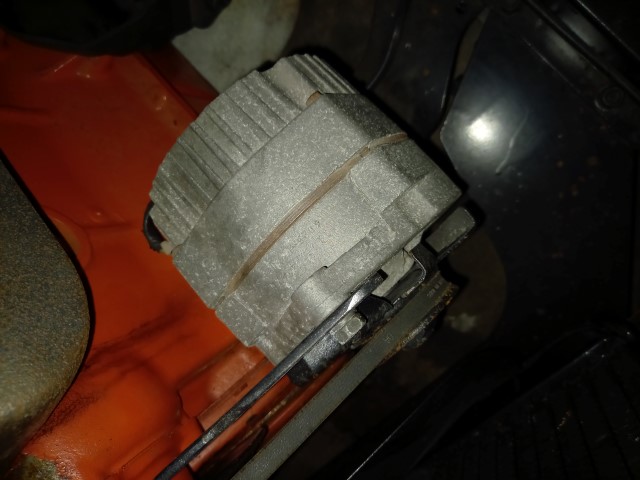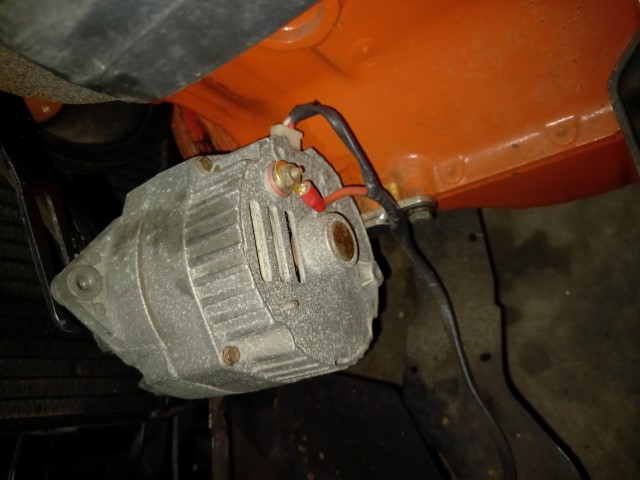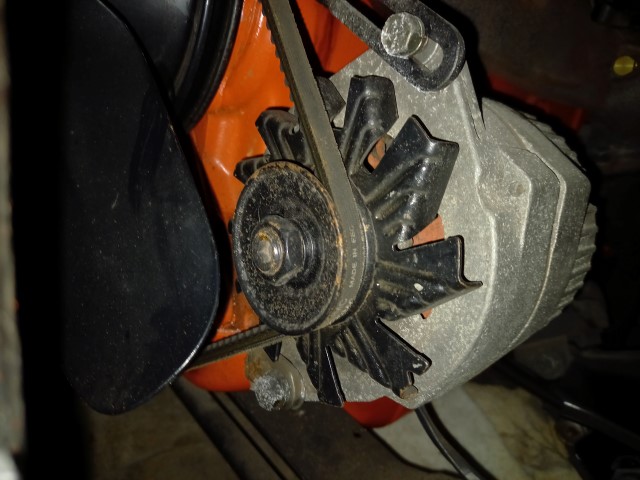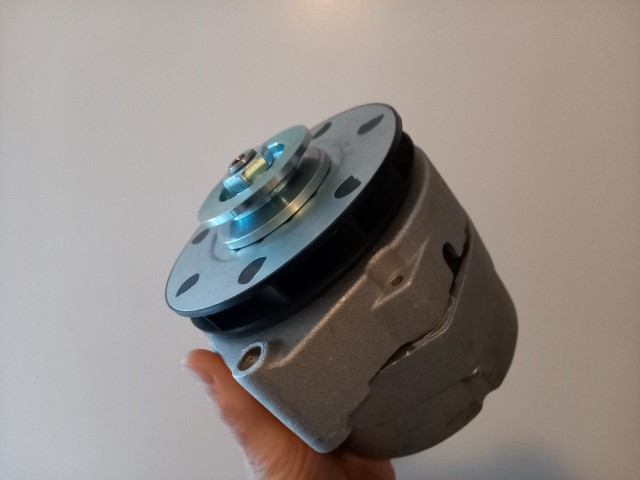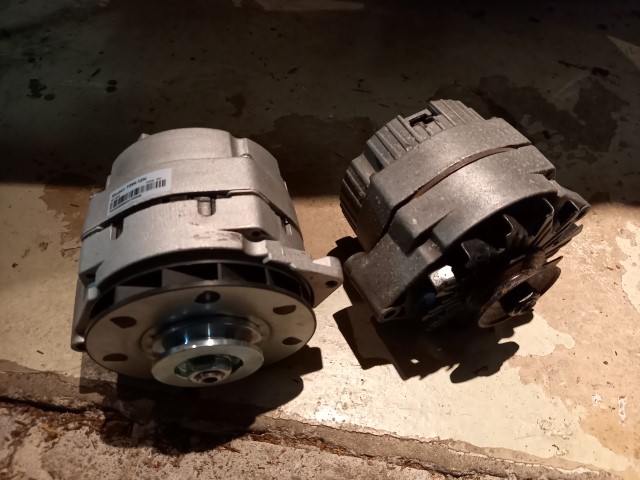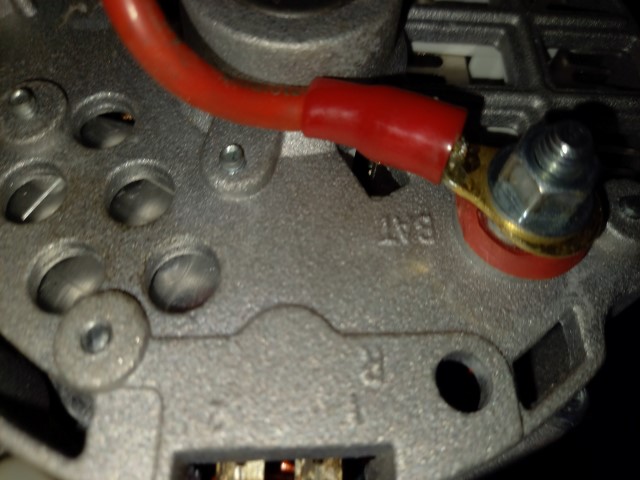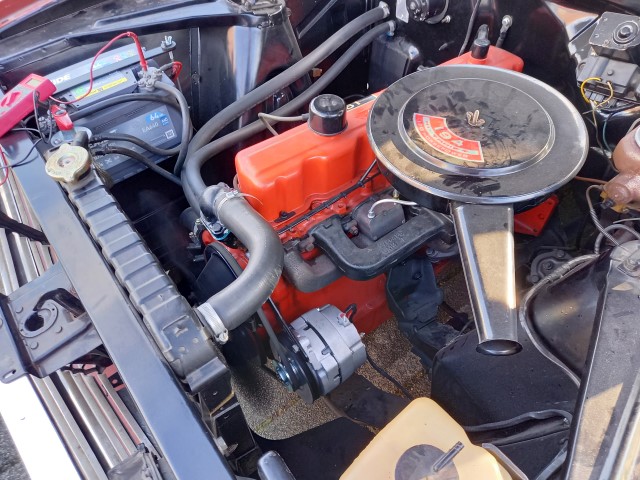 When sorting out the alignment on the hood and fenders I saw the cowl area was too high on the passenger fender side. I have done a lot of welding (and creating new pieces) there so I guess it was my own fault. With a relief cut I was able to get the cowl a bit lower so it was level with the fender, then welded it back together and with some filler I got a nice gap. The H4 lights were already better than the original sealed beams but I got some projector LED lights which are super bright. I did some hammer and dolly work on dents in the fenders and I am happy with how they came out. The reworked areas will need just a little filler to get it perfect. I stripped the paint from the rear quarters, took out the doors and stored all the door internals (labelled per door).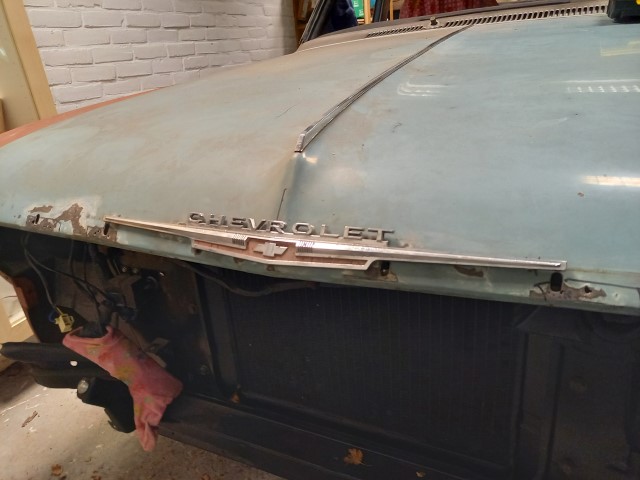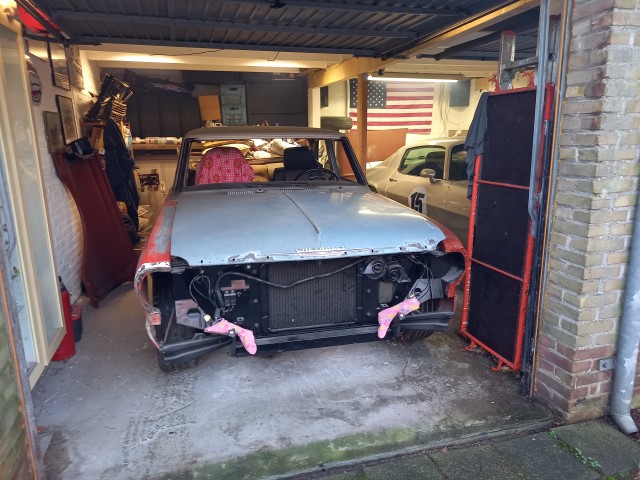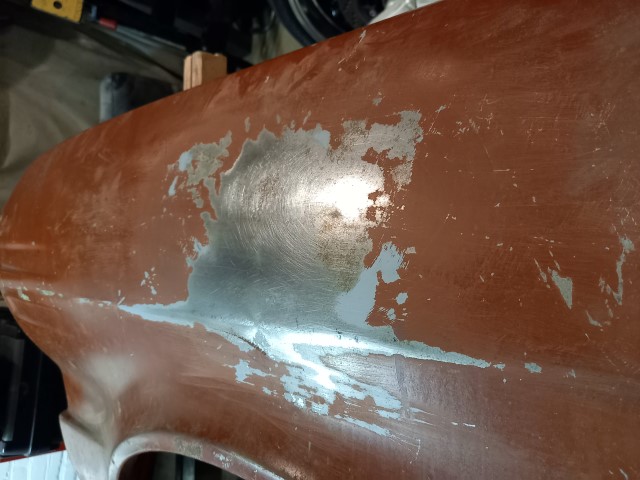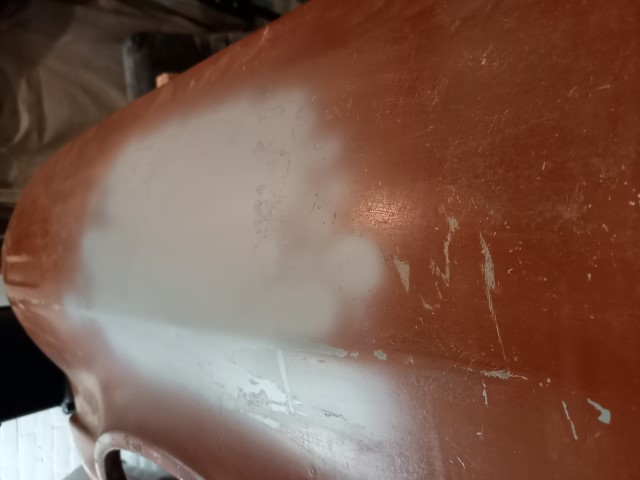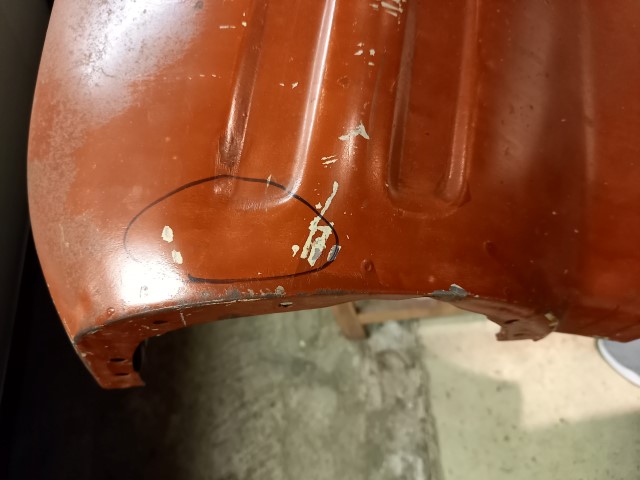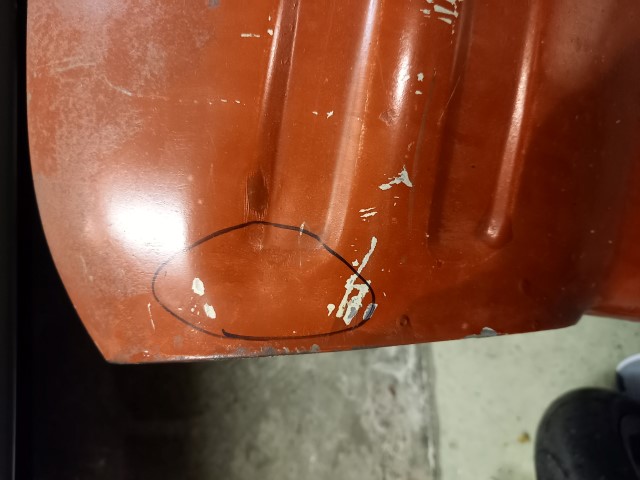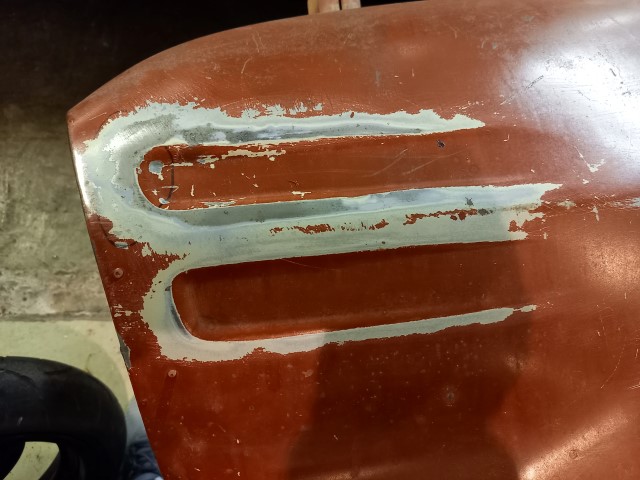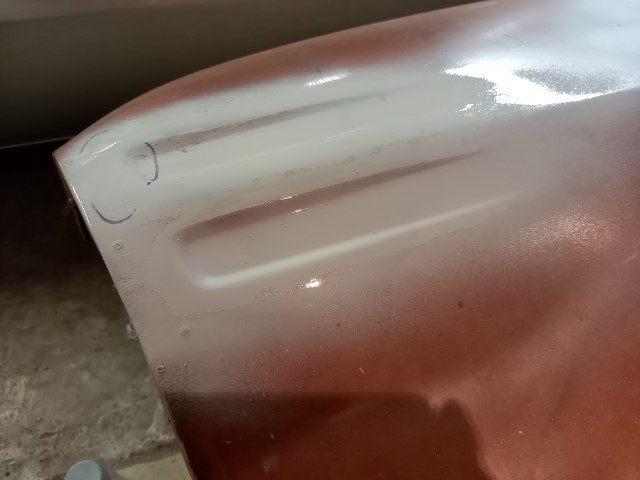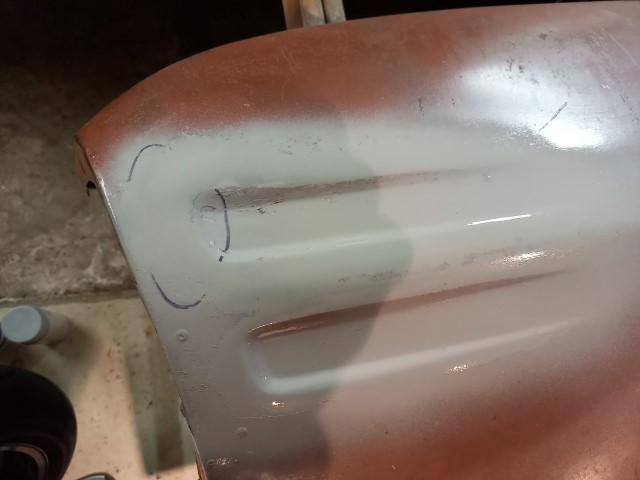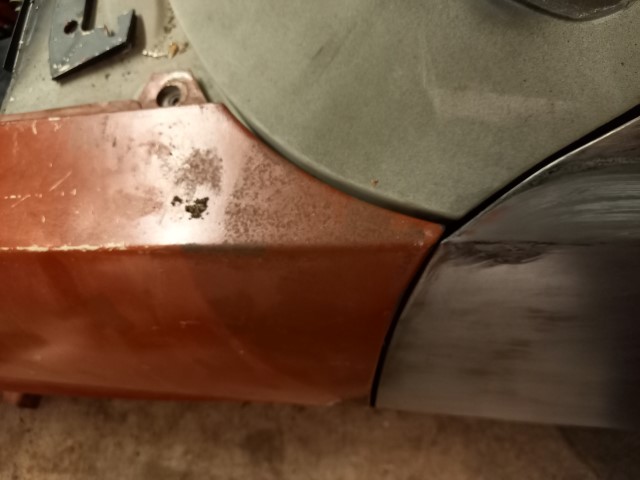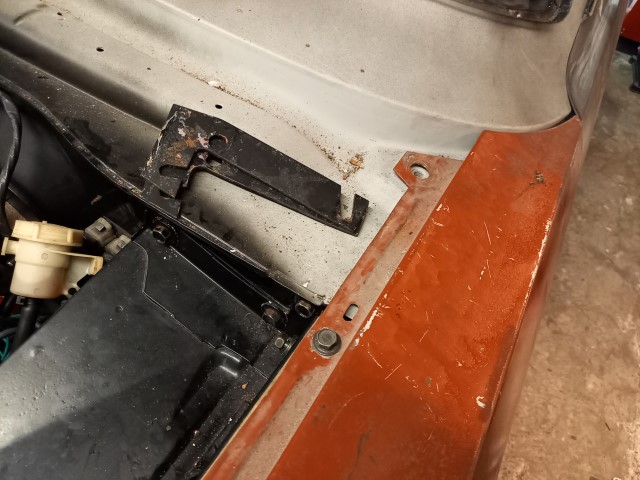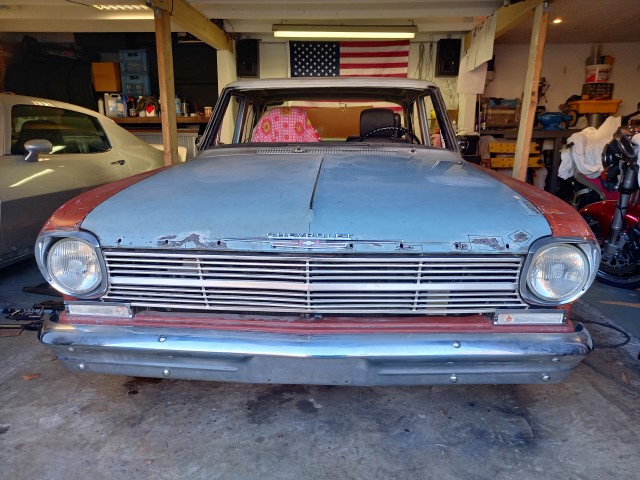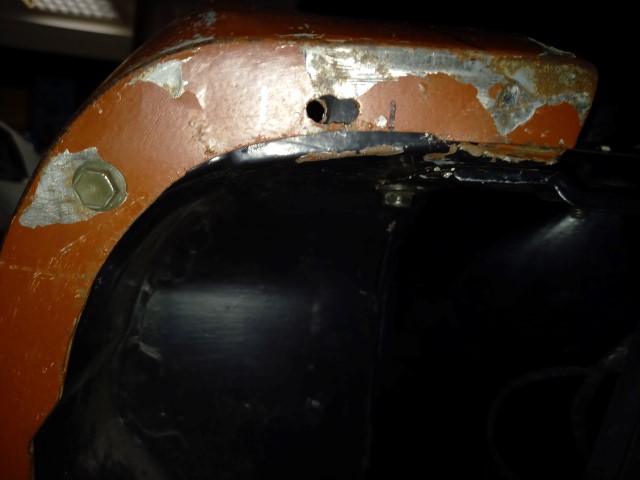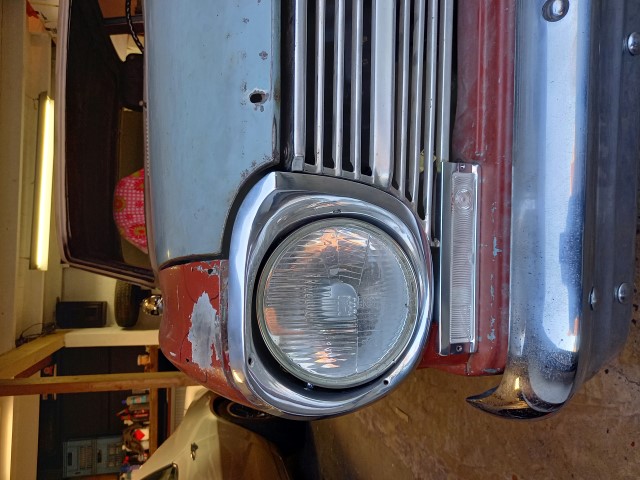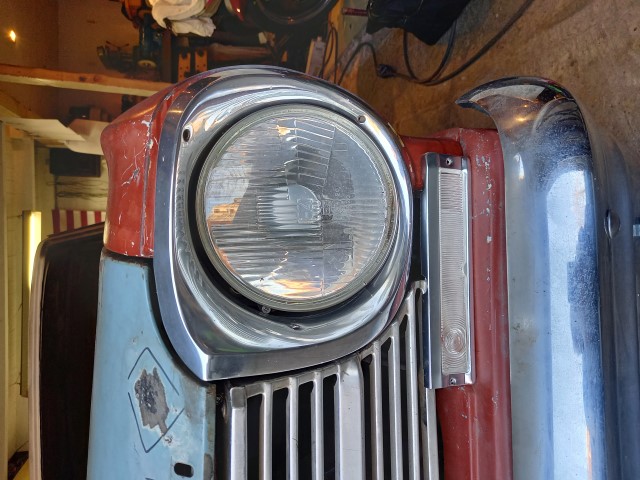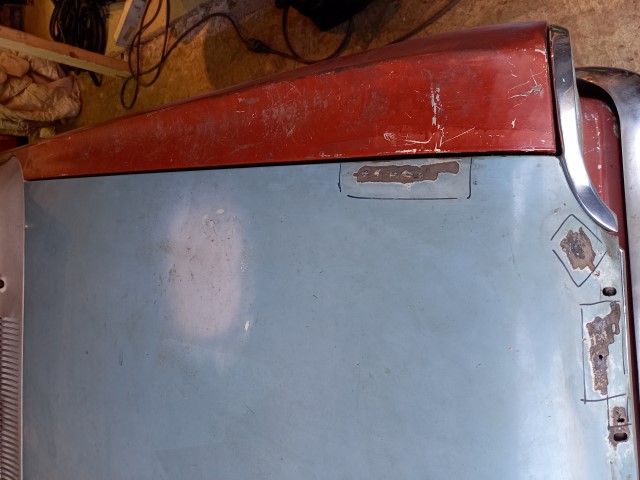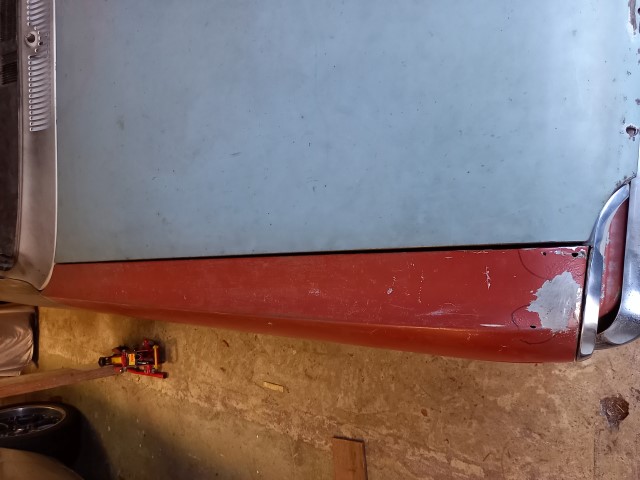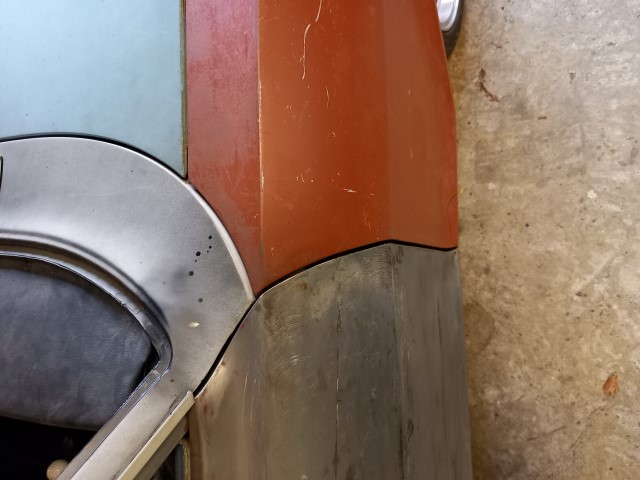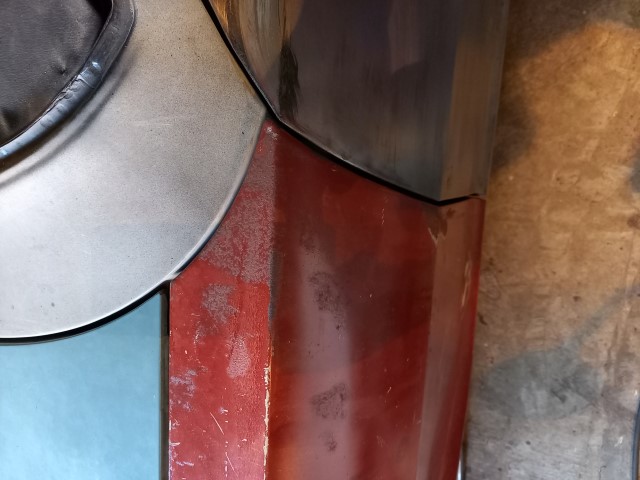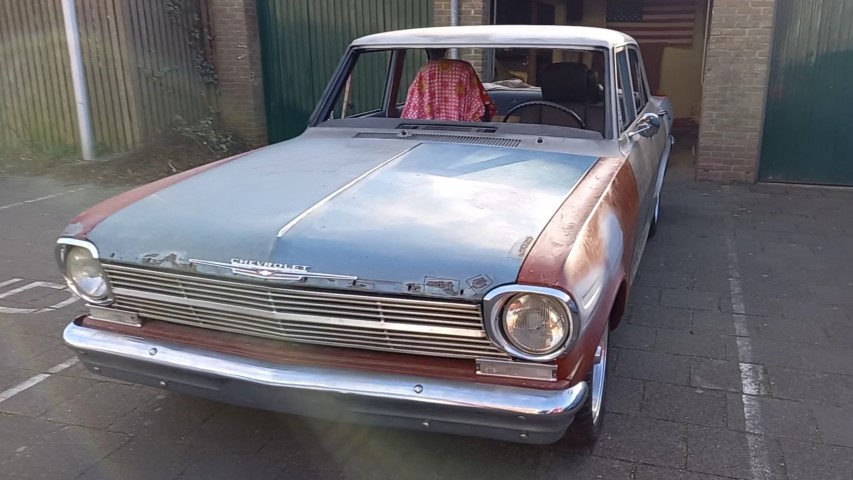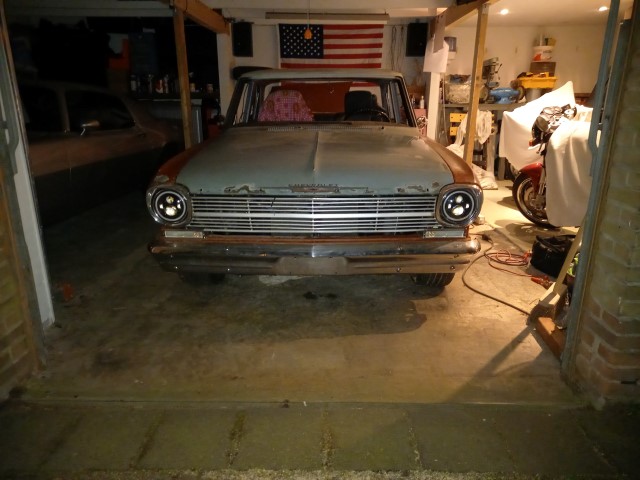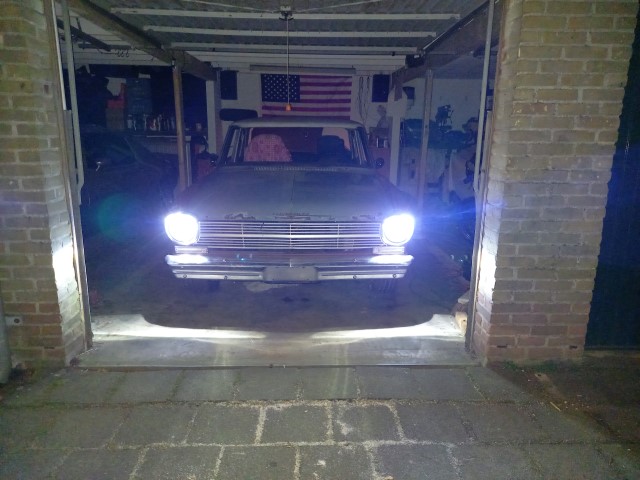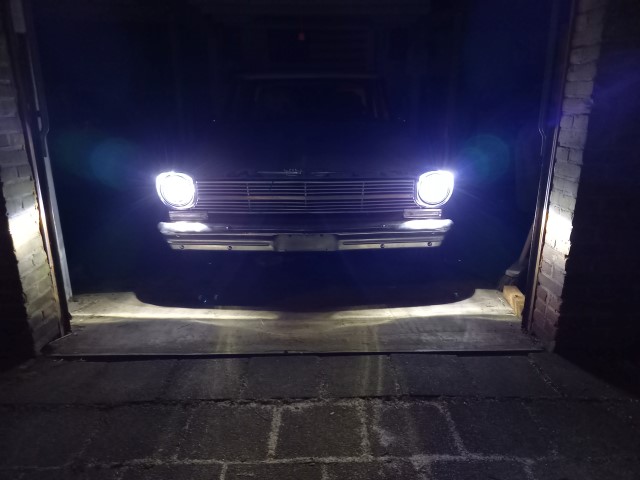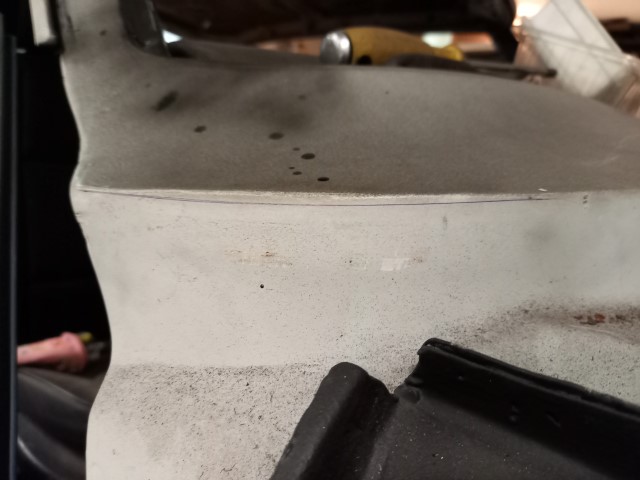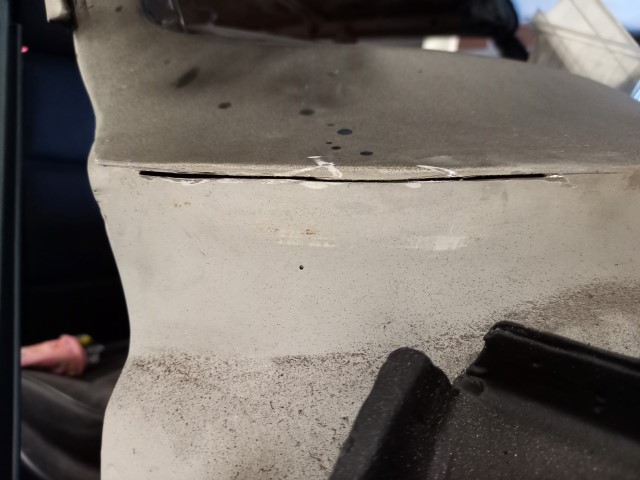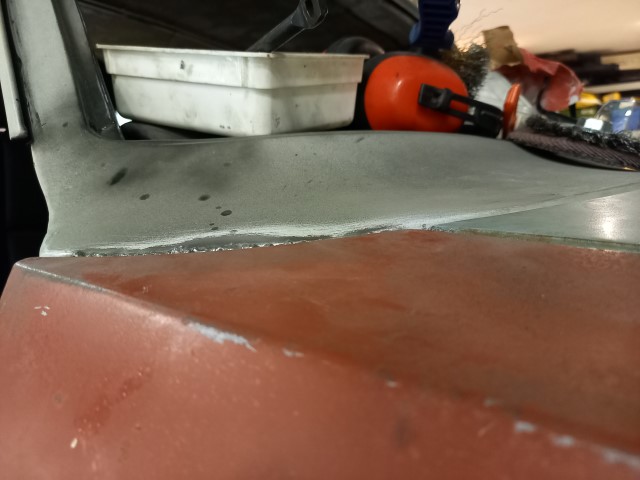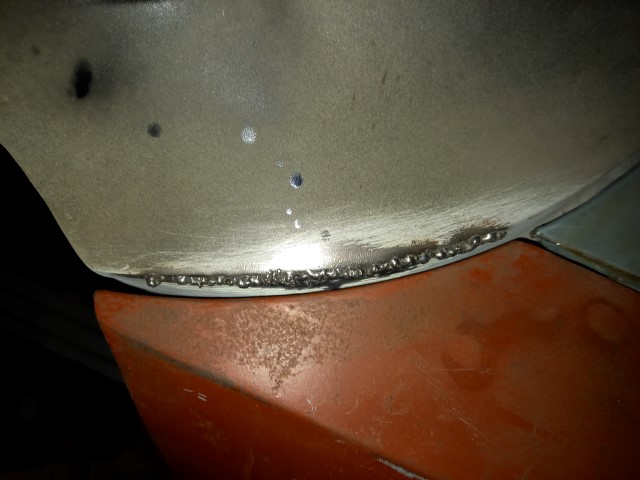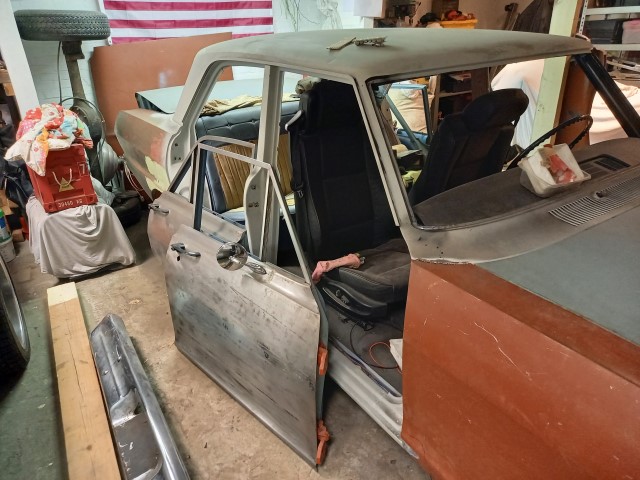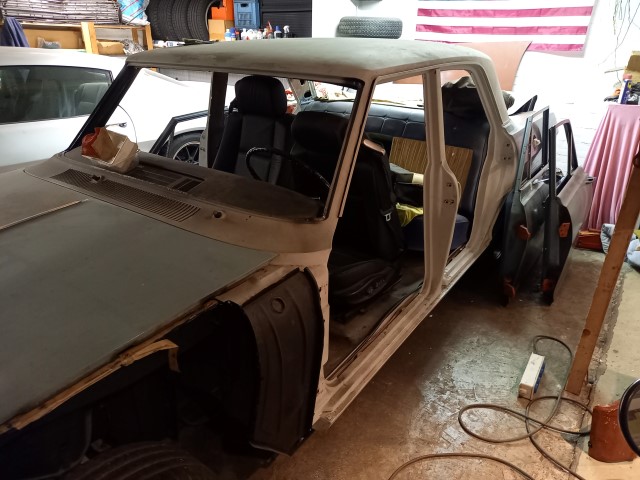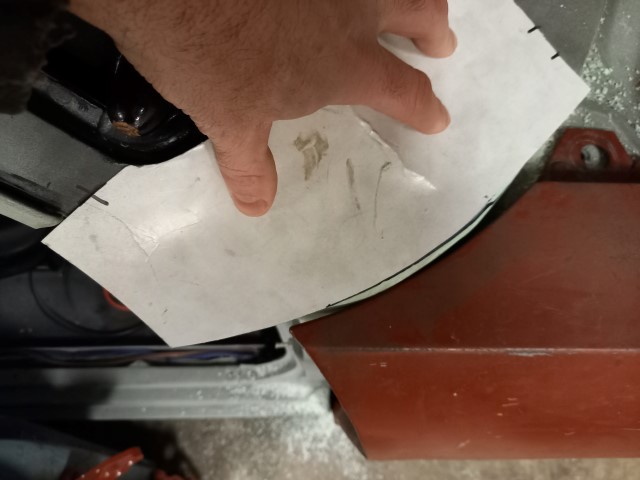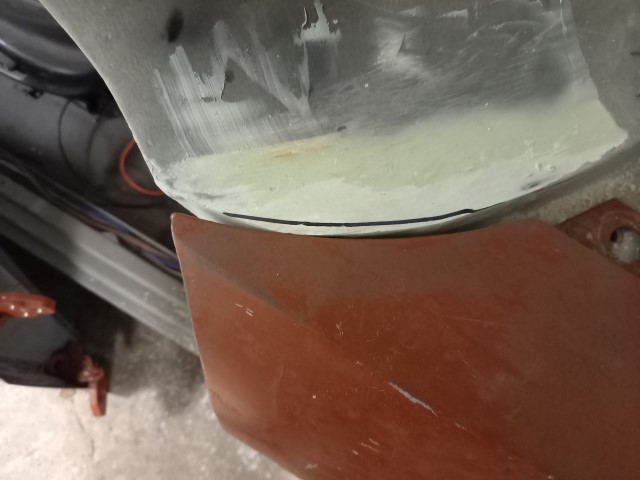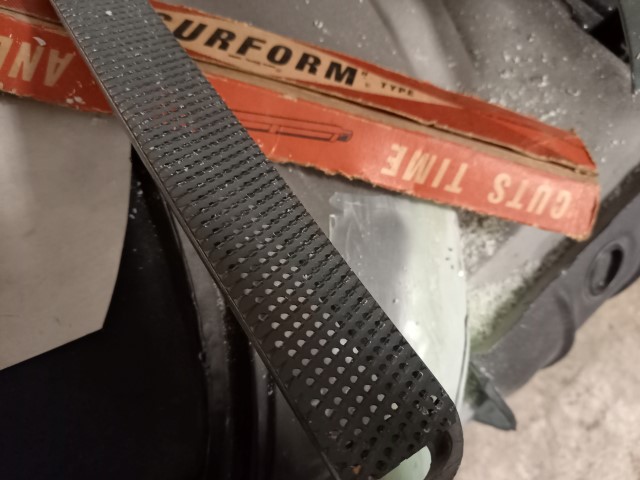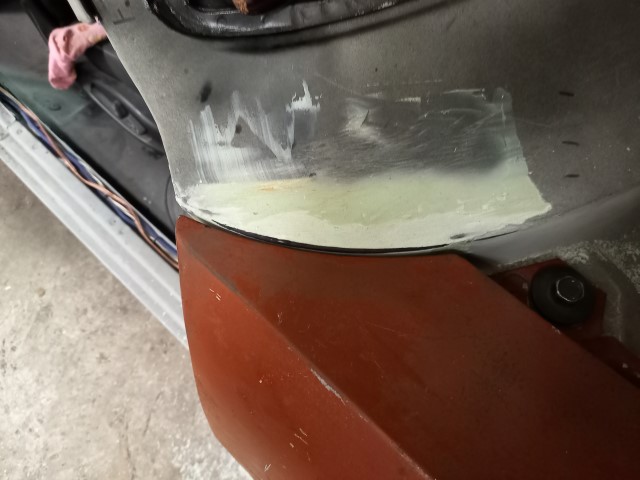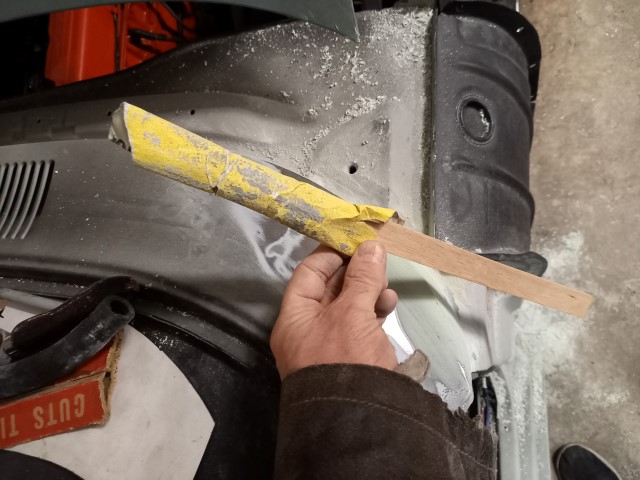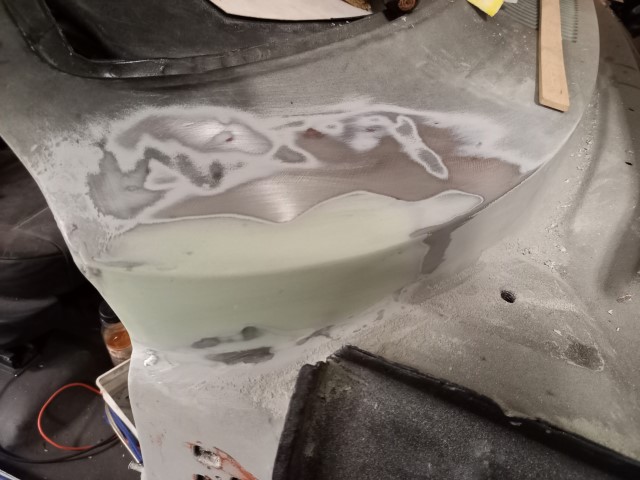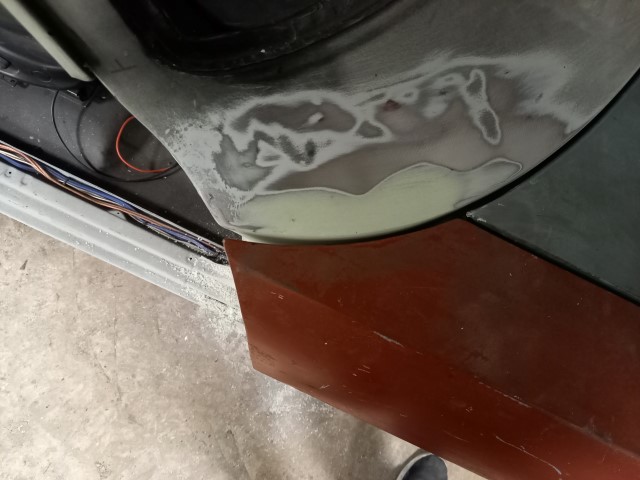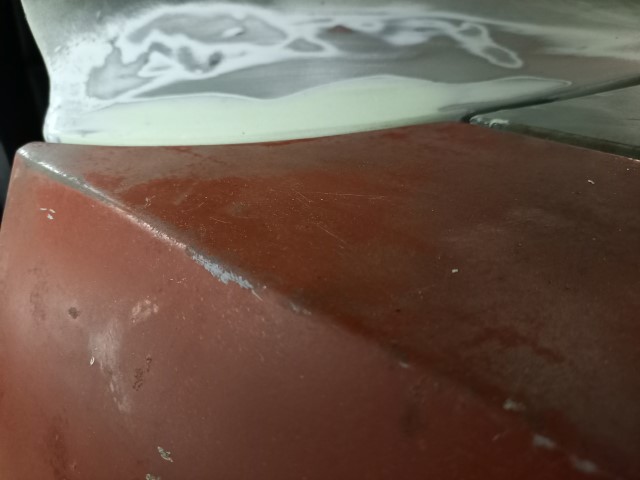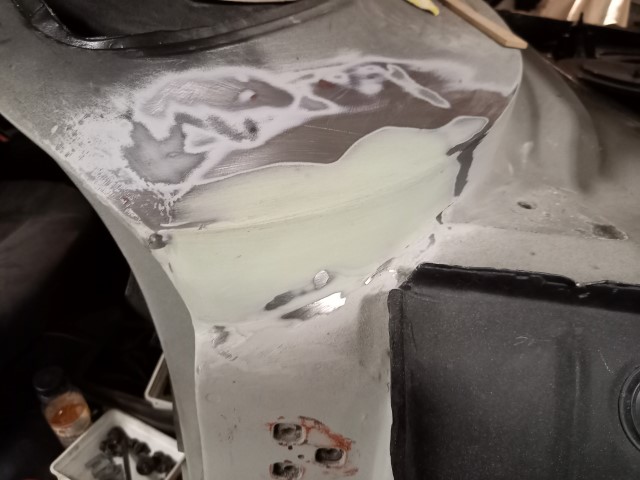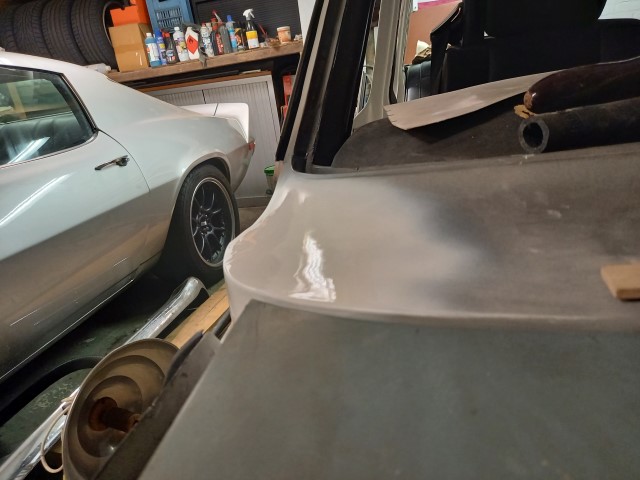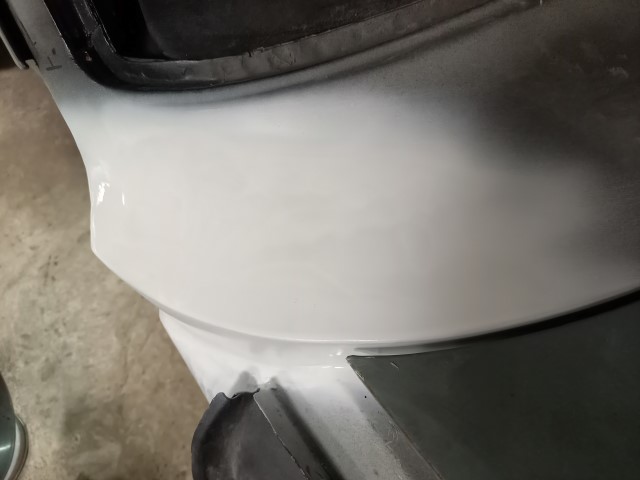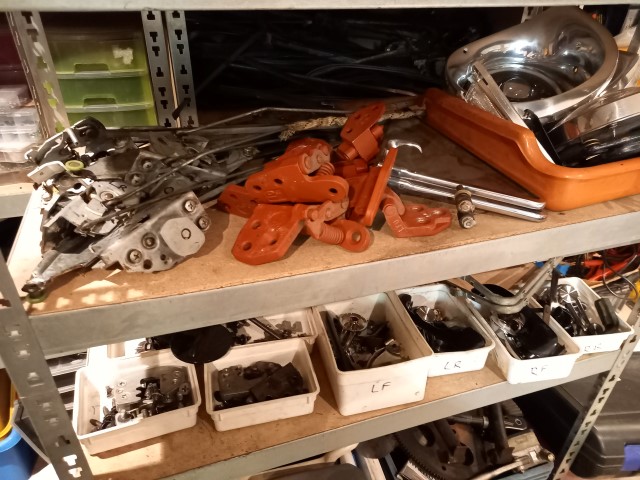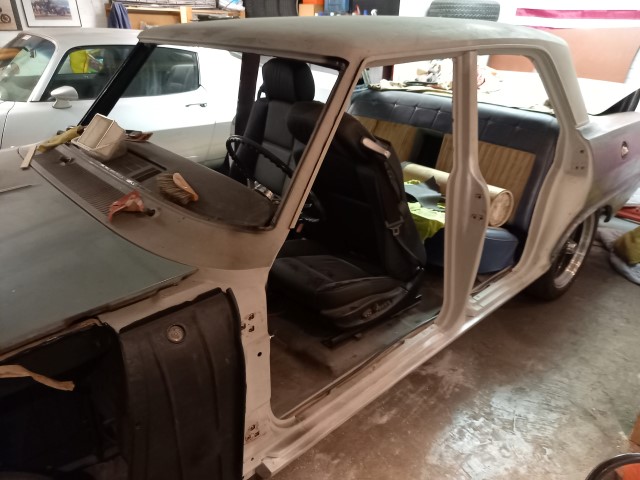 You can reach me by e-mail at: pro-touring @ hotmail .com