!===================================================> <! This page was created by Martin > <!===================================================>
My Nova
page 22
---
March 2015
It had been a while since I worked on the Nova....did some jobs on the Camaro, had a few holidays, built a motorcycle and boom....almost a year has passed. I got offered a 64 4door last month....too good to pass up! The bodywork is in pretty good shape, it has some rust areas but in general it's straight and the doors are solid. It's a Swiss built car and has the "Beaumont" emblems on it, also the side trim I havent seen before on a Nova but it is definately original to the car. The trim is thin from the trunk to the front door where it becomes twice as wide up to the headlights. It has a dash pad which I still wanted and headlights I also still needed to buy. I've never seen it before but it has a foldable arm rest in the back seat...also 100% original!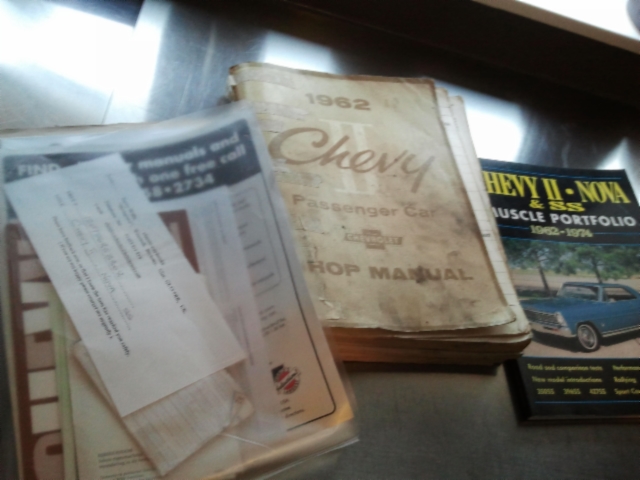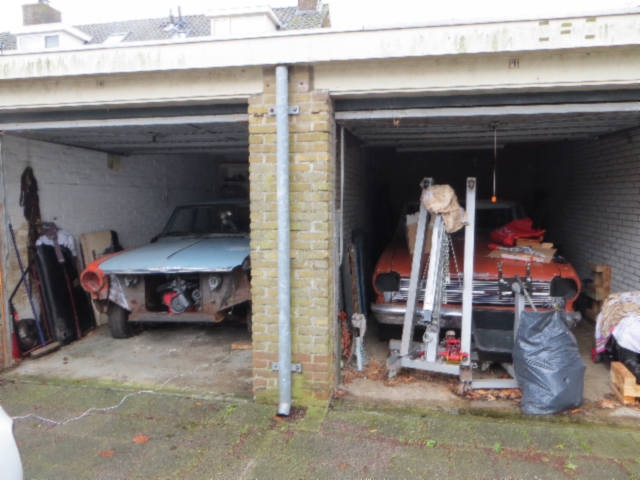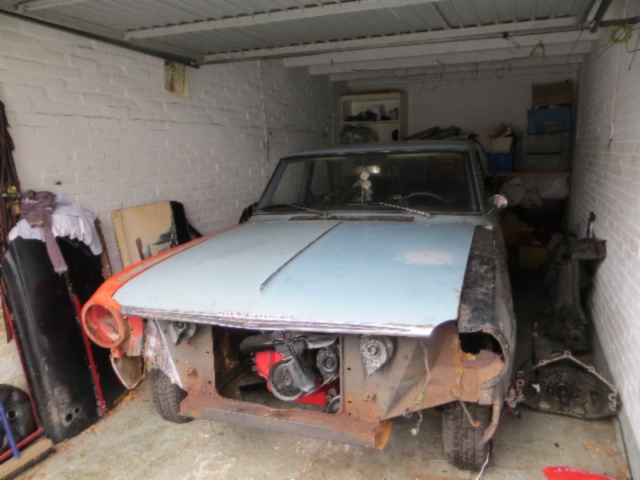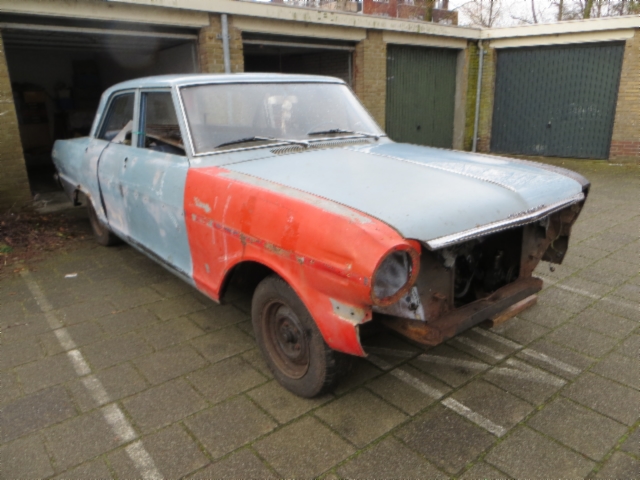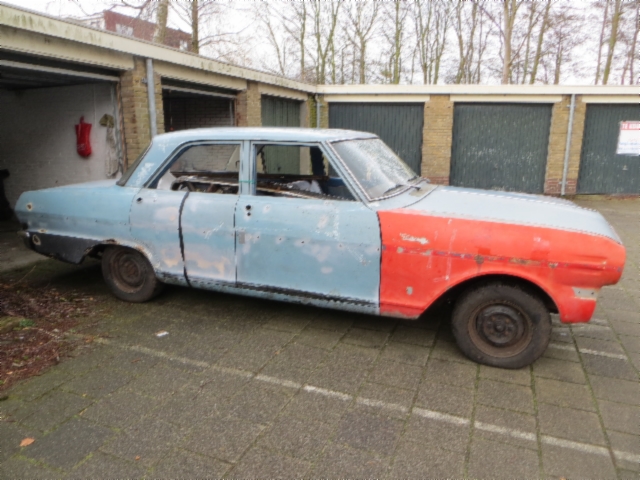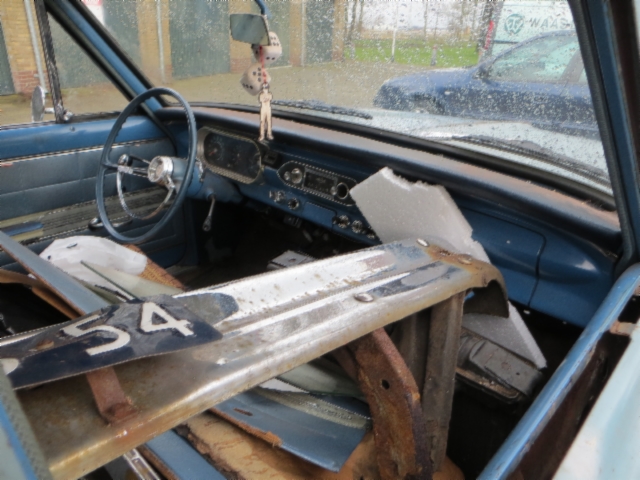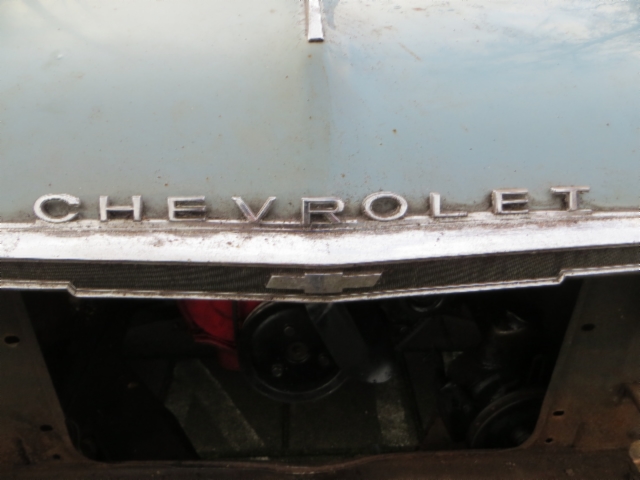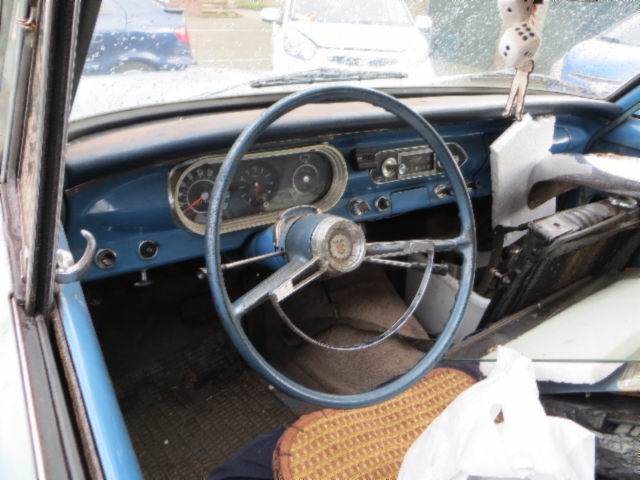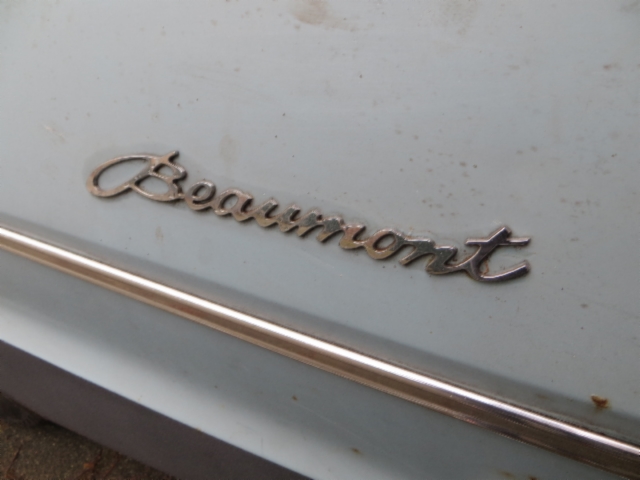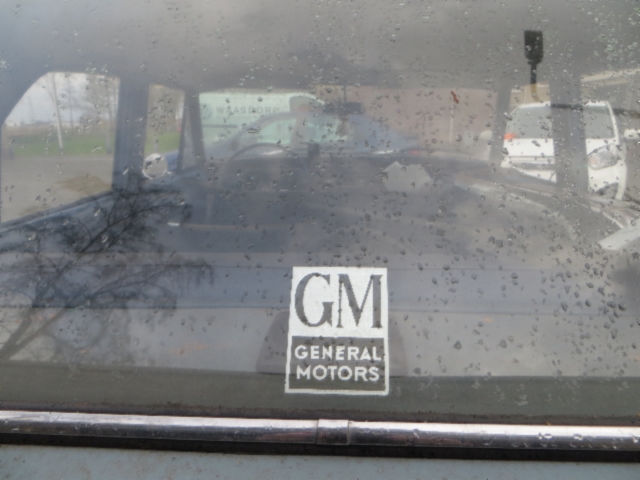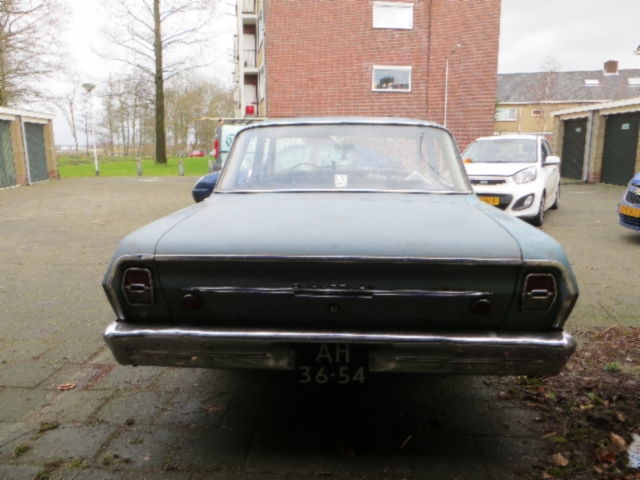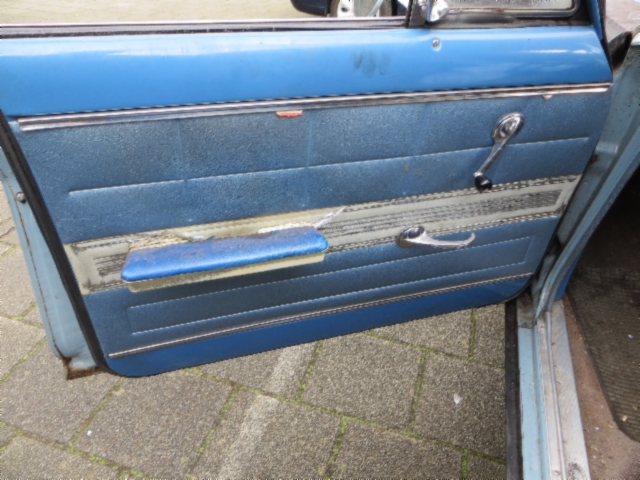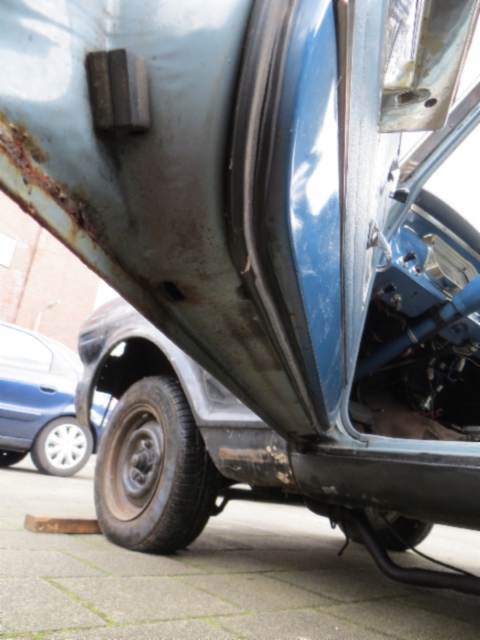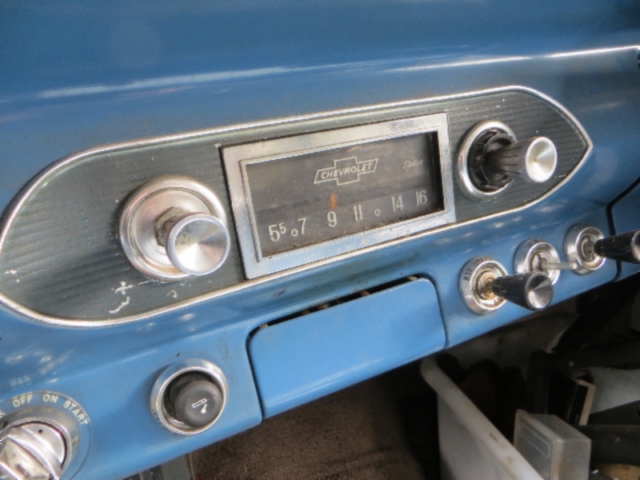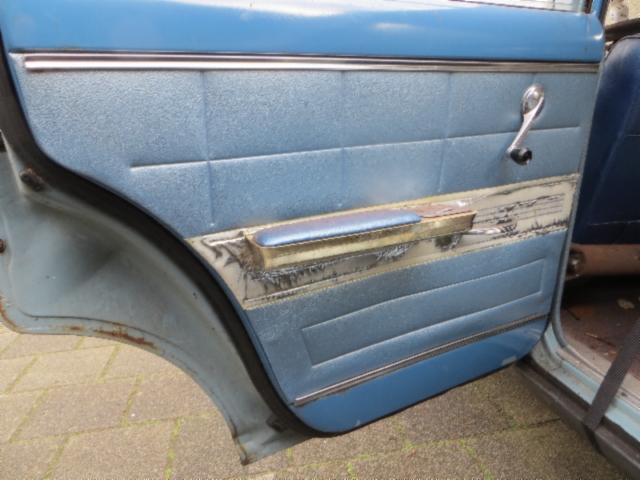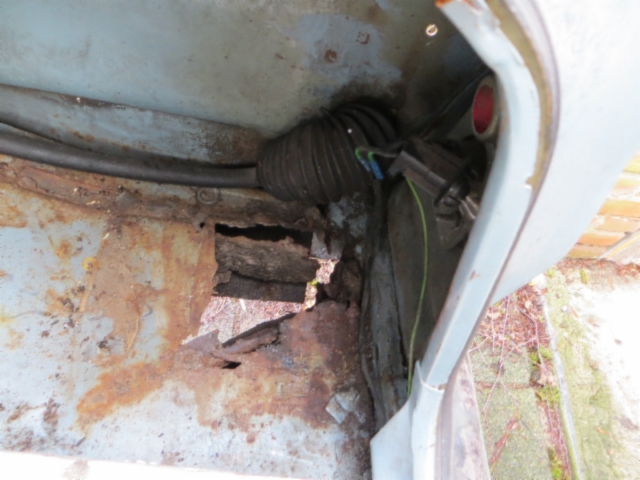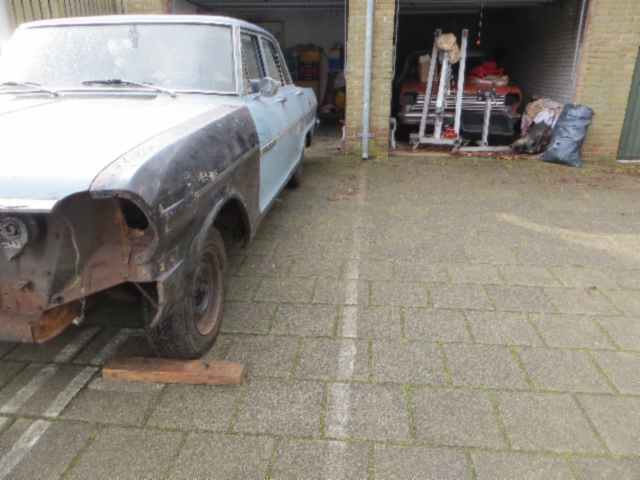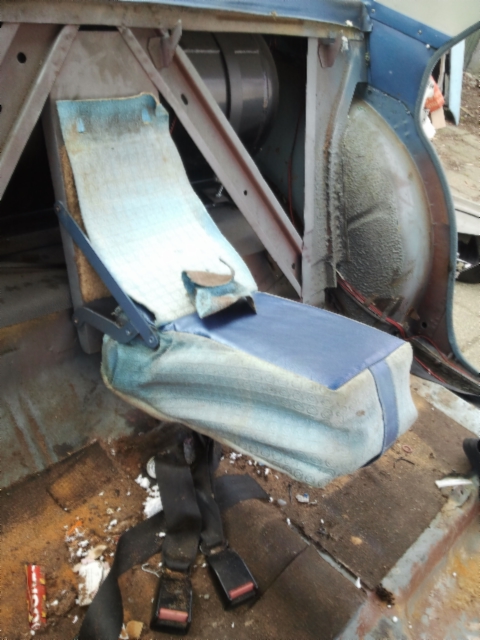 My 62 has a dented trunk, even the tail light panels don't line up with the (good) trunk lid, front doors are non existent at the bottom and the floor needs a lot of repairs. After I got the 64 I started tearing it apart and found that the kick panel areas are gone...but they are good on my 62...so I decided to take the best of the 2 and make 1 good body out of it. I sold the powerglide/pedal assembly/column/brake booster and original power steering to a colleague who also has a 4 door Nova (amazing since there are only a few in my country). I also sold the LPG (Propane) conversion kit which got me back 1/2 what I paid for the car. There's probably more parts I can sell but I will first take the best af all the parts I have to build my 62. I had a lot of help from my son Lars again disassembling the donor car, he wants me to hurry up and finish the Nova so we can start working on a car for him next.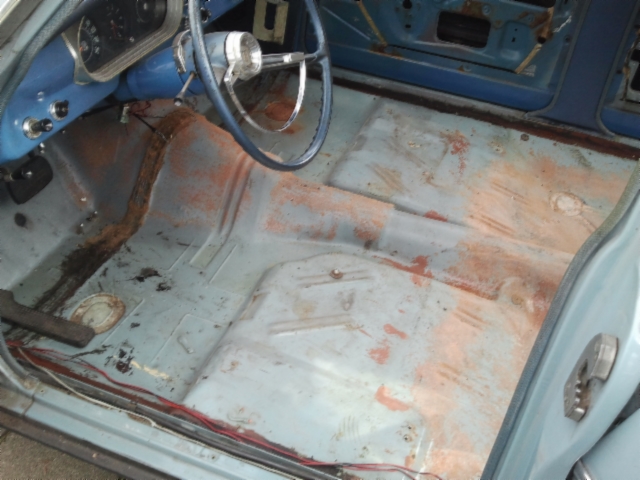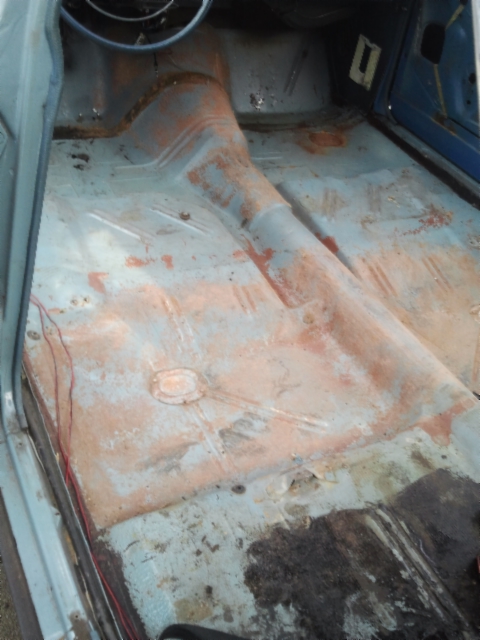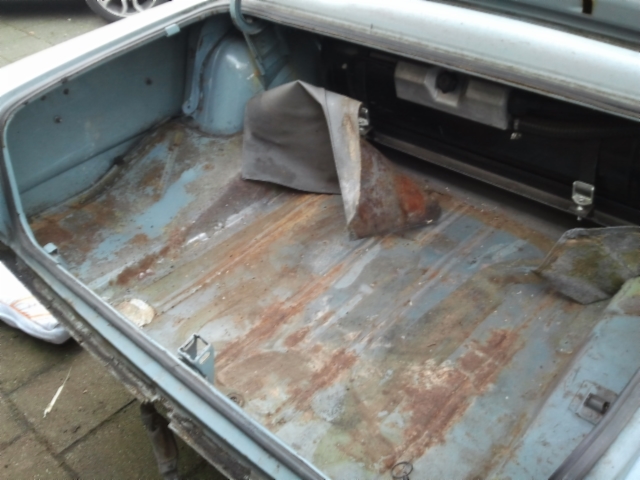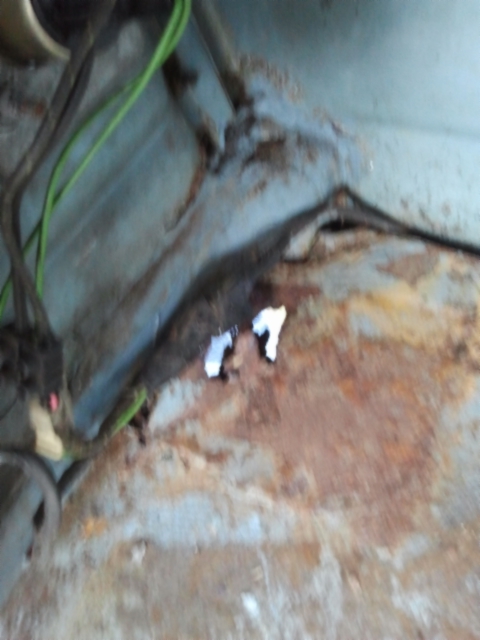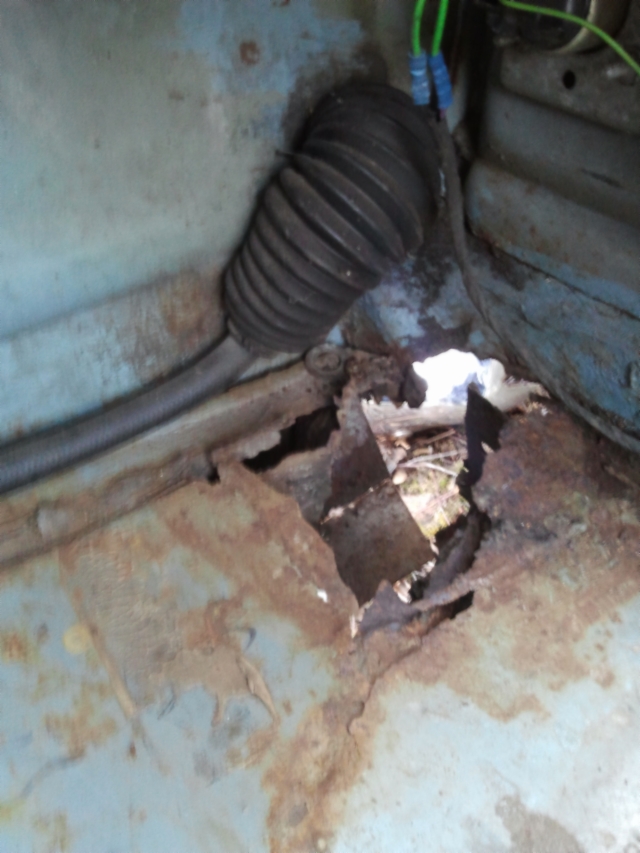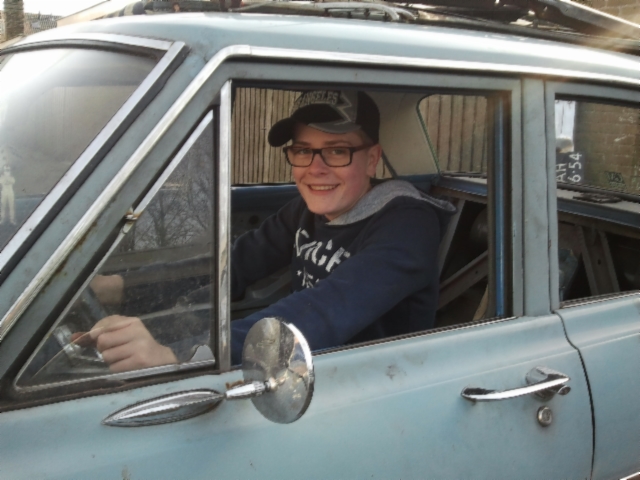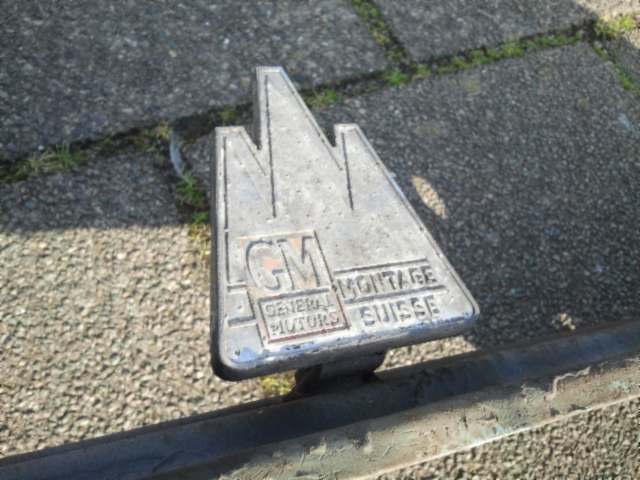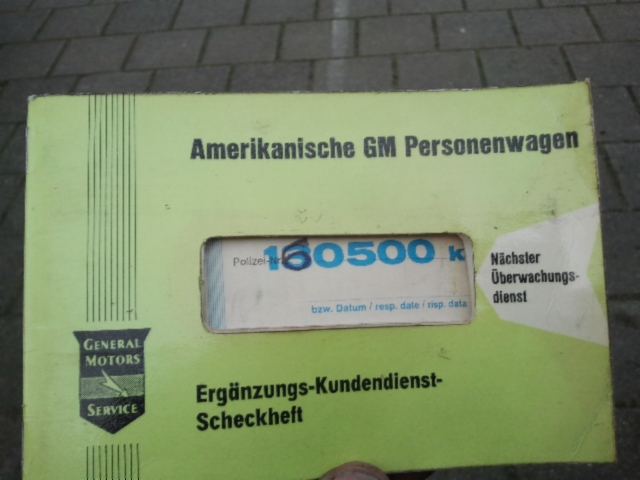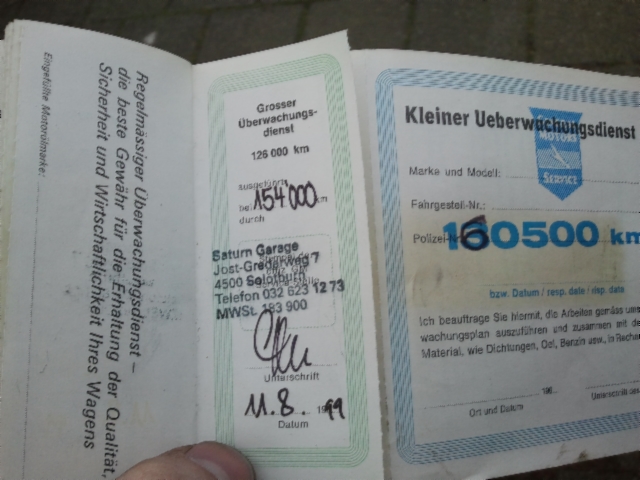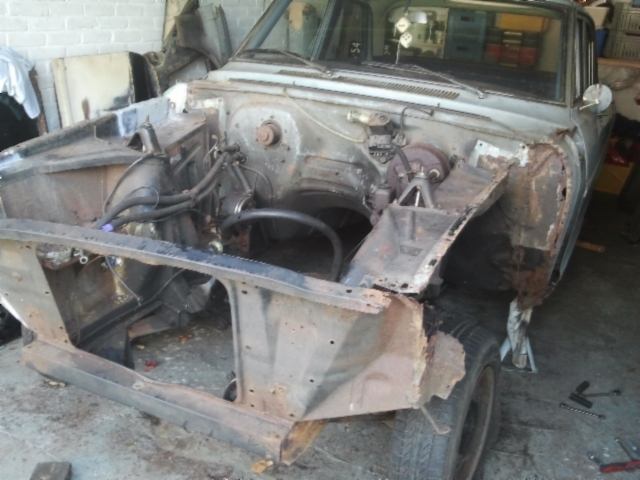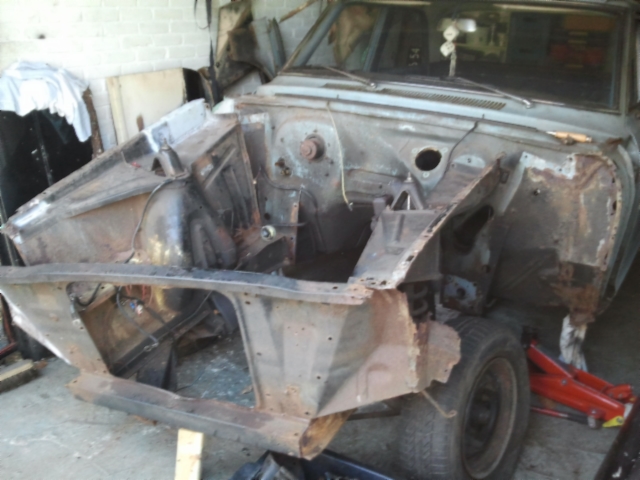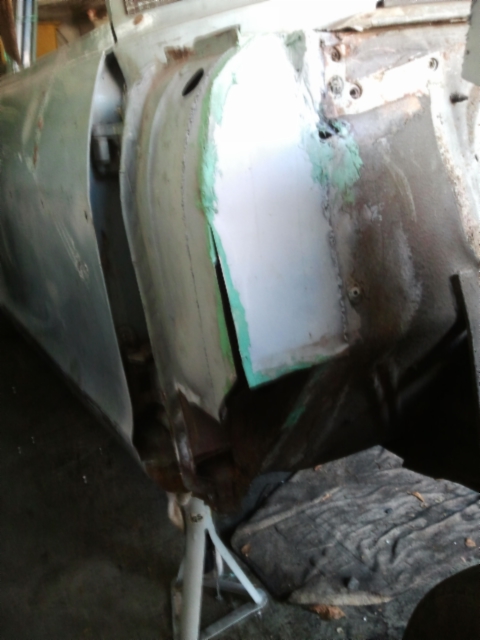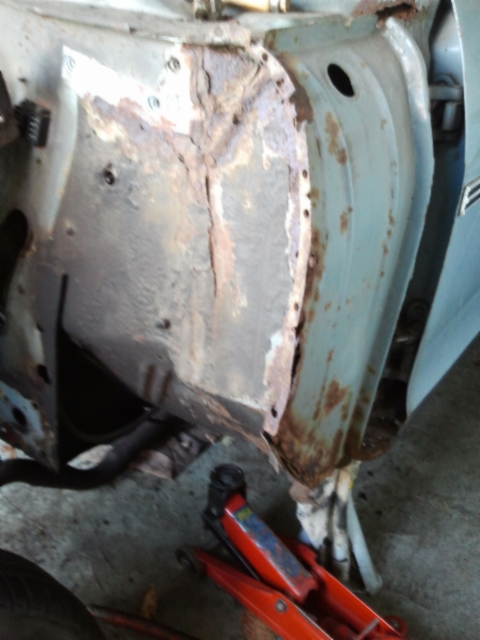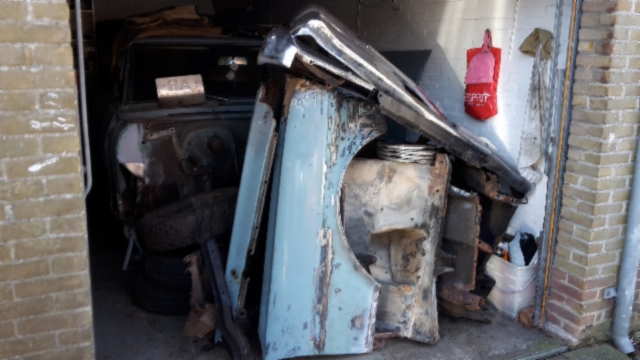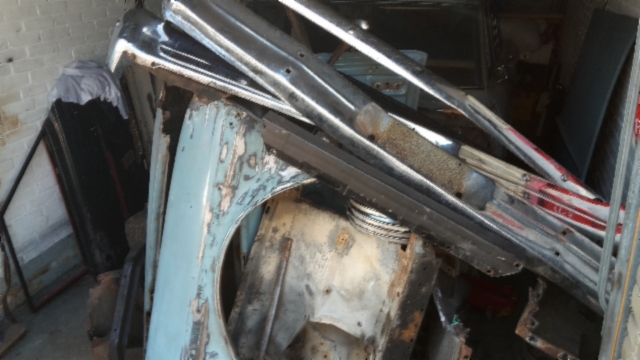 Now I've got a pile of scrap metal which I need to get rid of but I made good progress. I know for sure it will be a lot easier, faster and cheaper to finish the Nova, not to mention the amount of spare parts I have.
You can reach me by e-mail at: pro-touring @ hotmail .com