We didn't have anything close to a winter this year so I was able to work on both the Camaro and Nova. I made some templates for the trunk drop-offs going from drawings made by a member on Steve's Nova site called EARLYIIS (link to forum thread) I used his information to create an Autocad drawing and printed it full size. Using wood glue I glued the paper on some thin plywood and cut them out. The fit appears to be very good so i will use it to create repair panels. Without this info it would have been a difficult job since these parts are not reproduced and the lower part of my quarter panels had been cut off by the previous owner.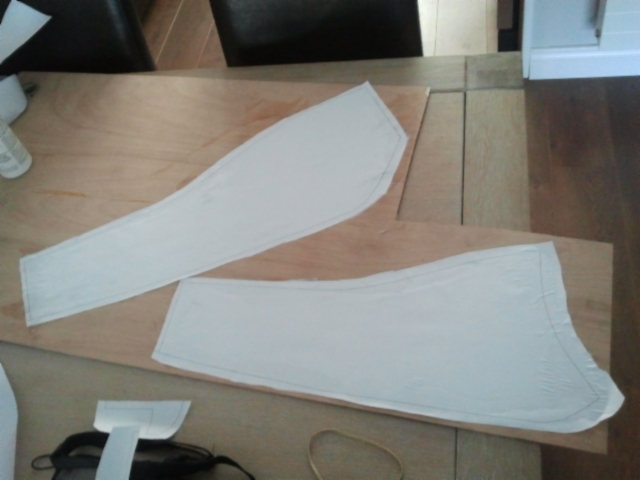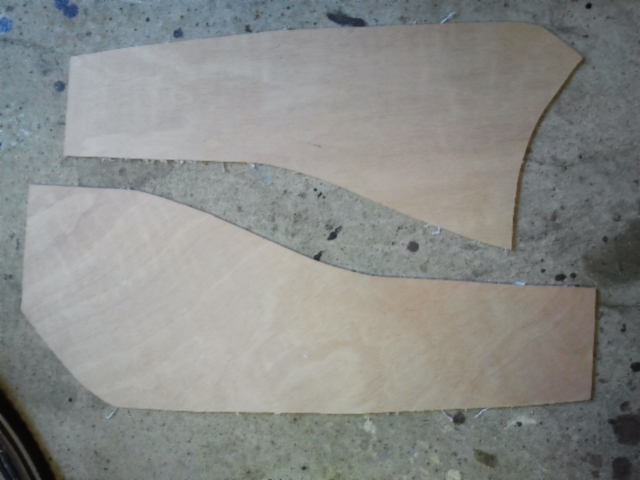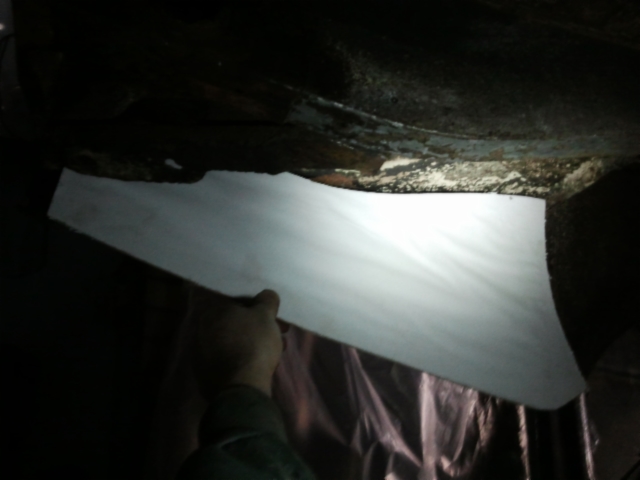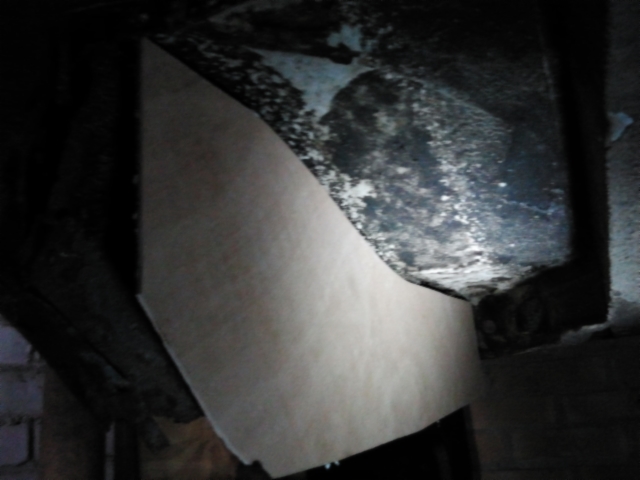 I got a new tank sender/fuel pick-up and mounted it in the tank, I cleaned the opening to bare metal to be sure the new O-ring will seal properly.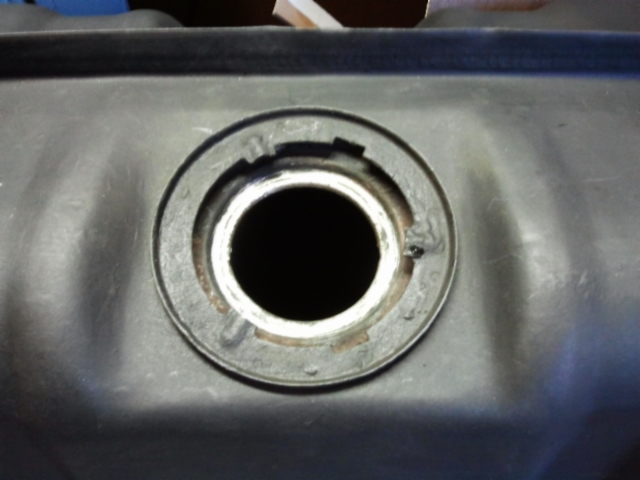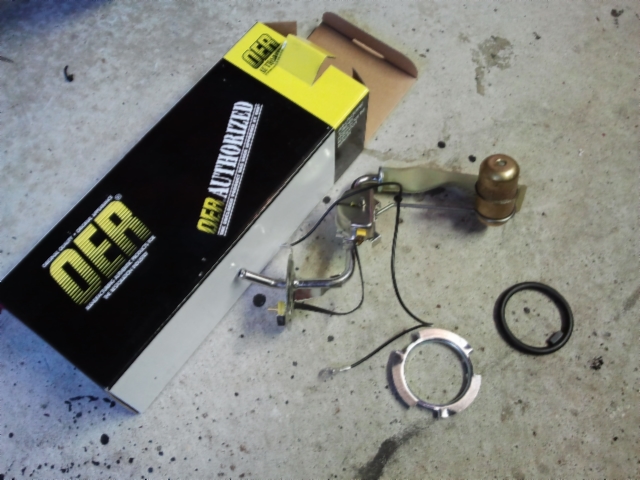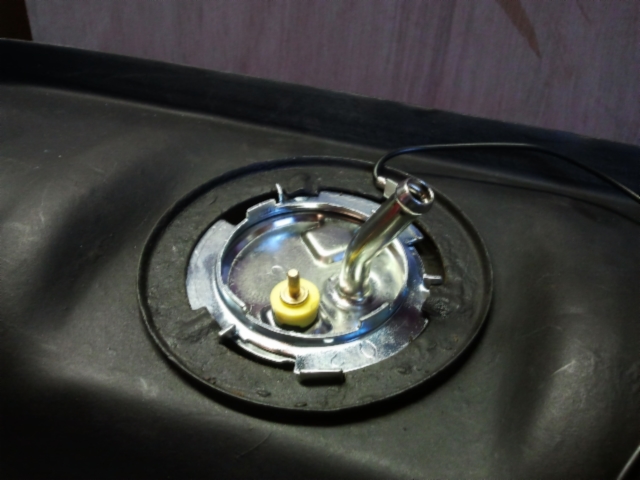 My friend Bram from Rookie Parts in Kampen also brought me some new rear brake cylinders which I mounted with the brake shoes I already had bought earlier. I had already prepared most of the rear brakes, with these parts they should be good for lots of safe miles.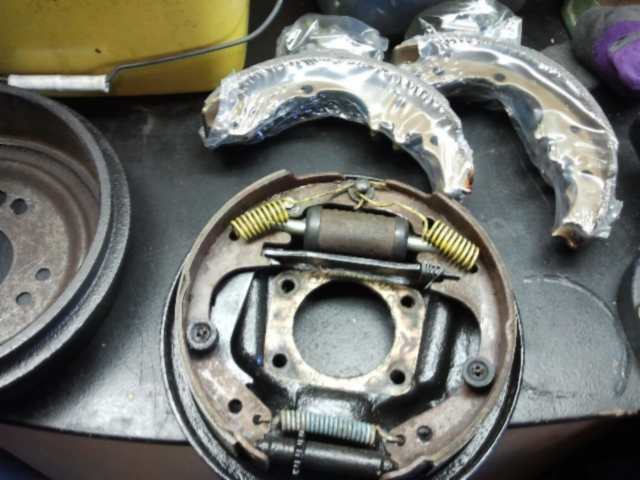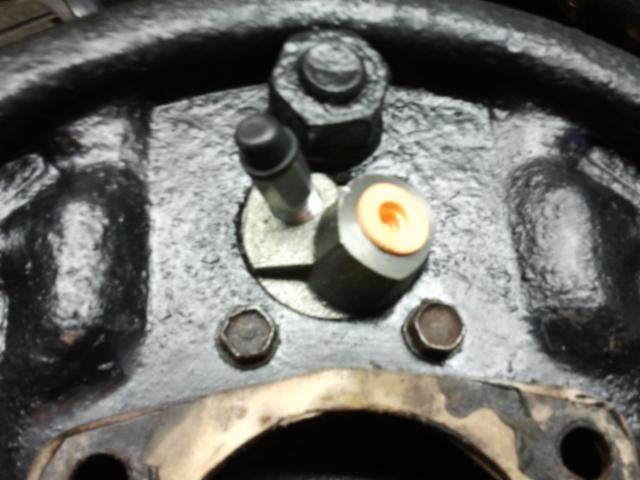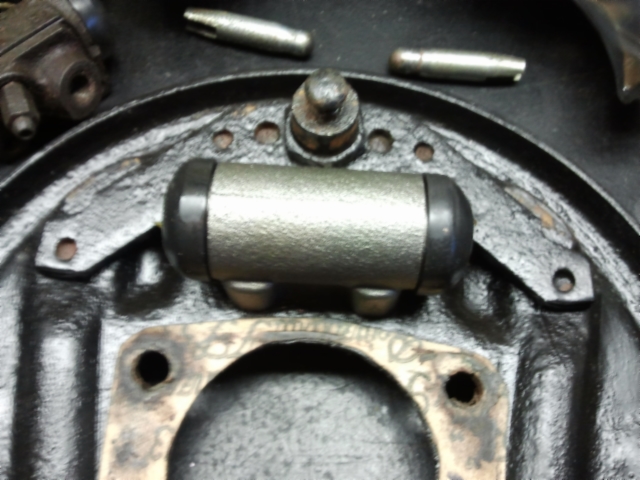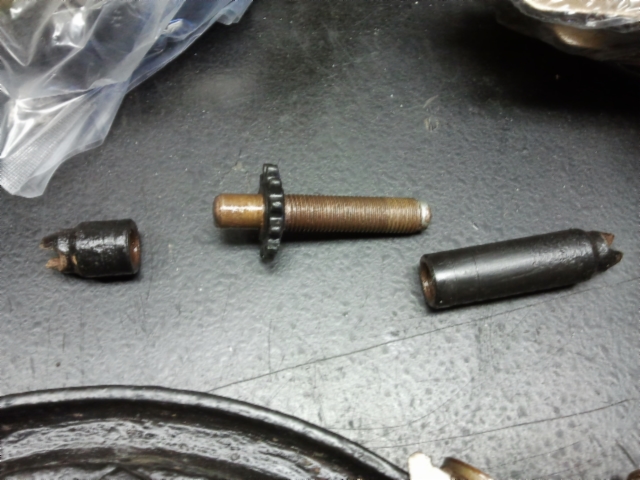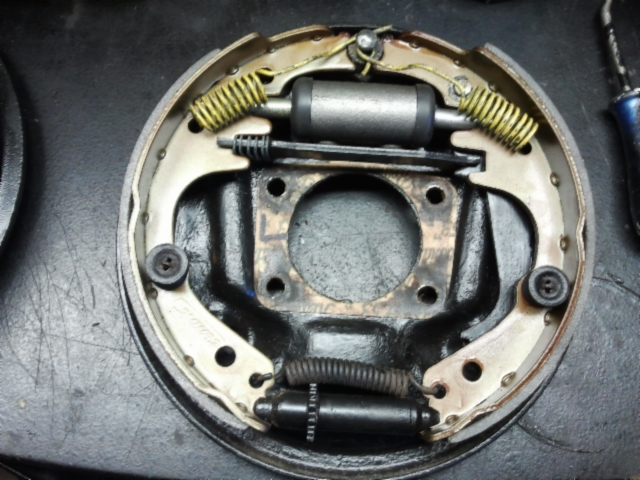 I spent even more time under the car scraping coating and dirt from the underside. This is a crappy job but I am finished now...will need to do more prep before I can put any coating on it but I will leave that job till after I finish welding in new floor pieces.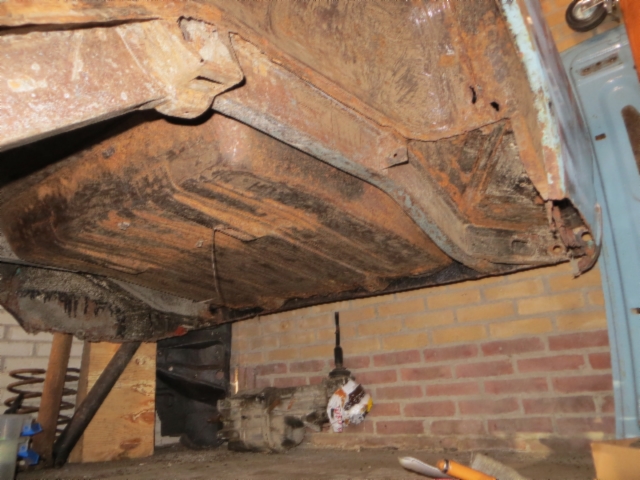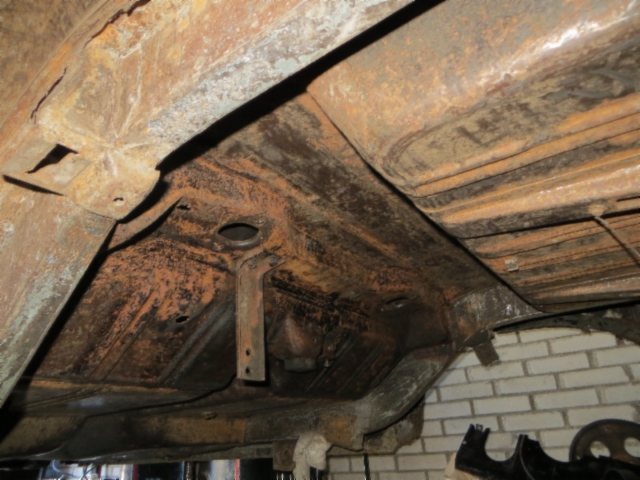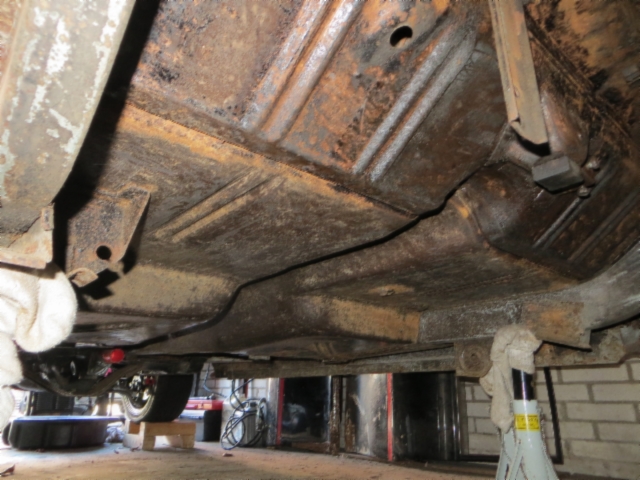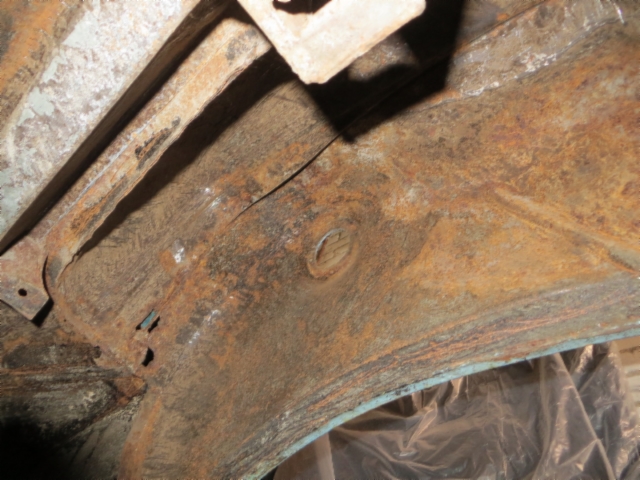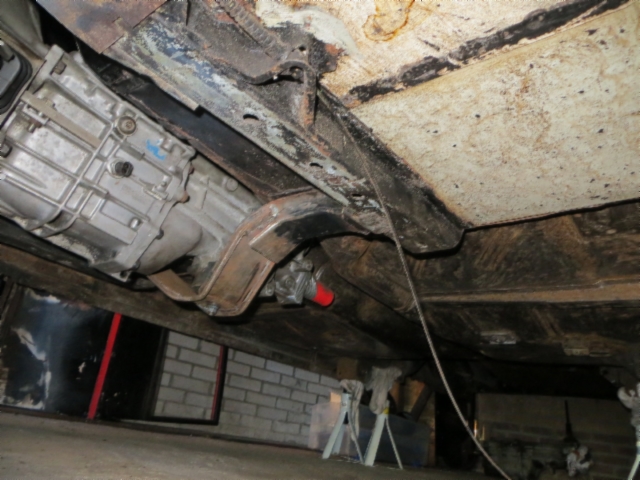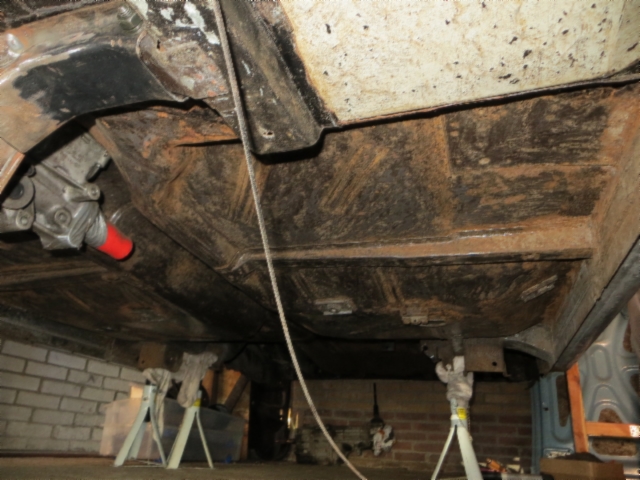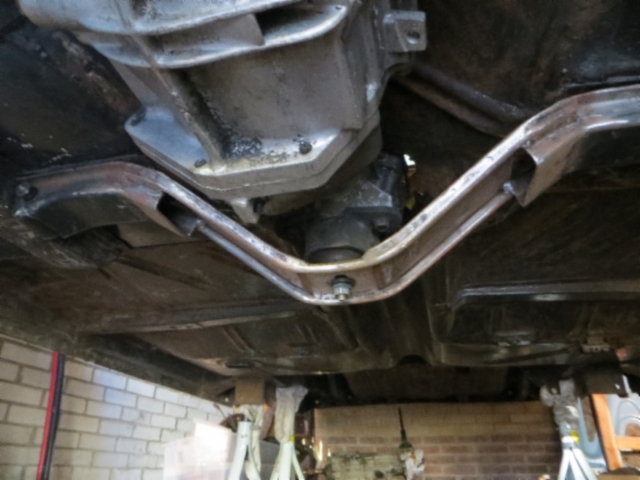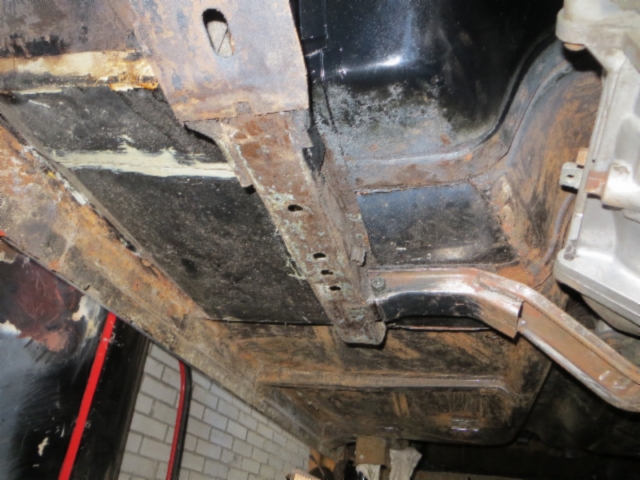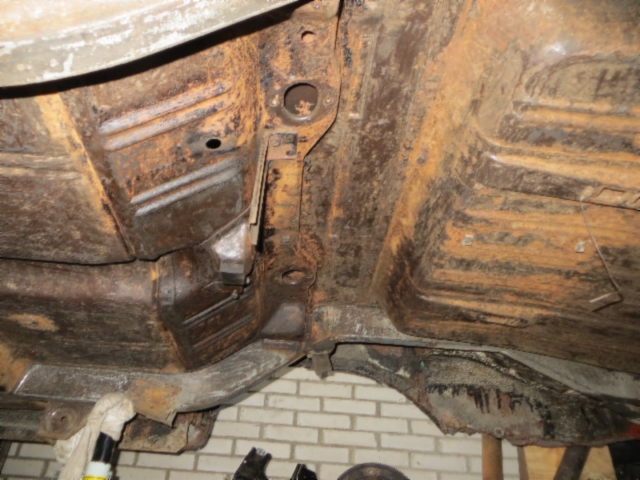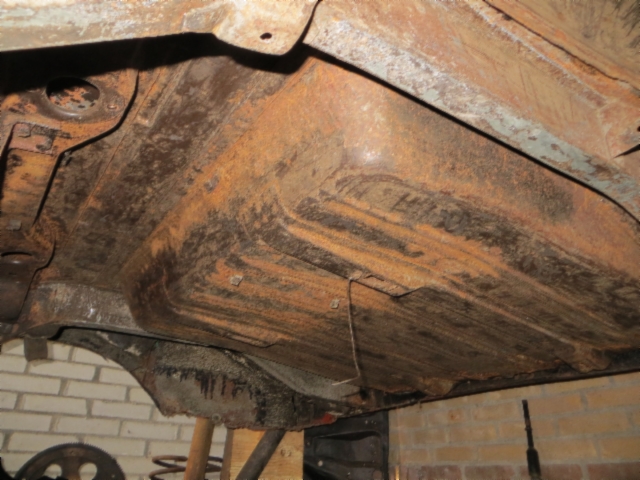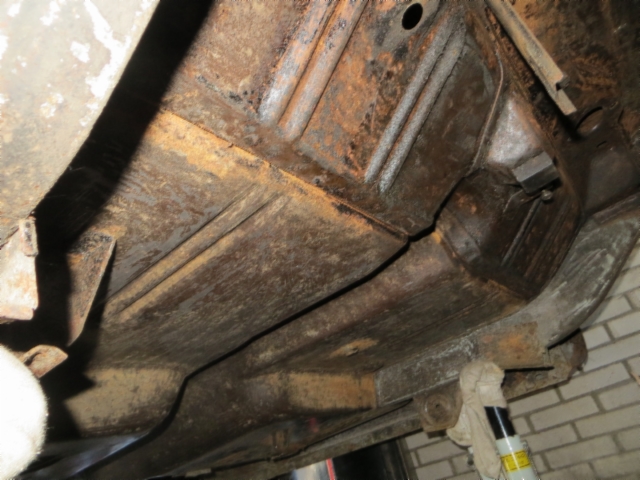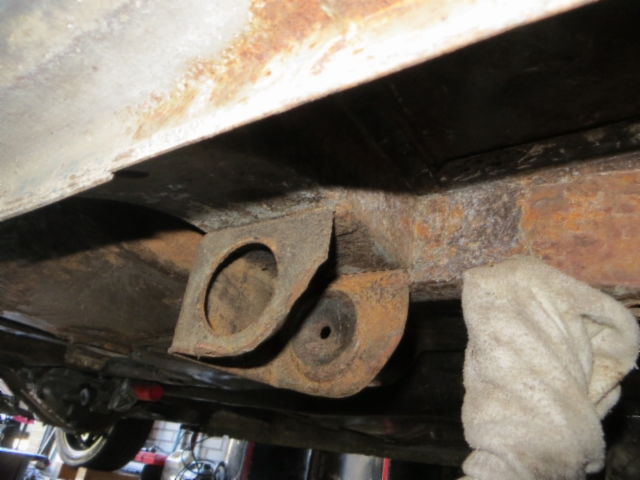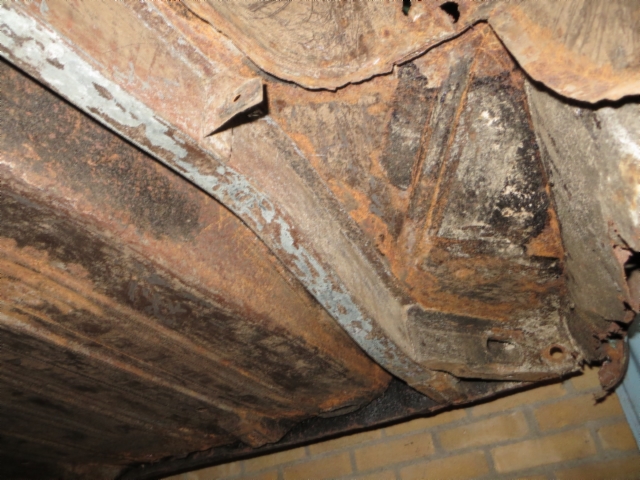 These are some pics I shot for future reference.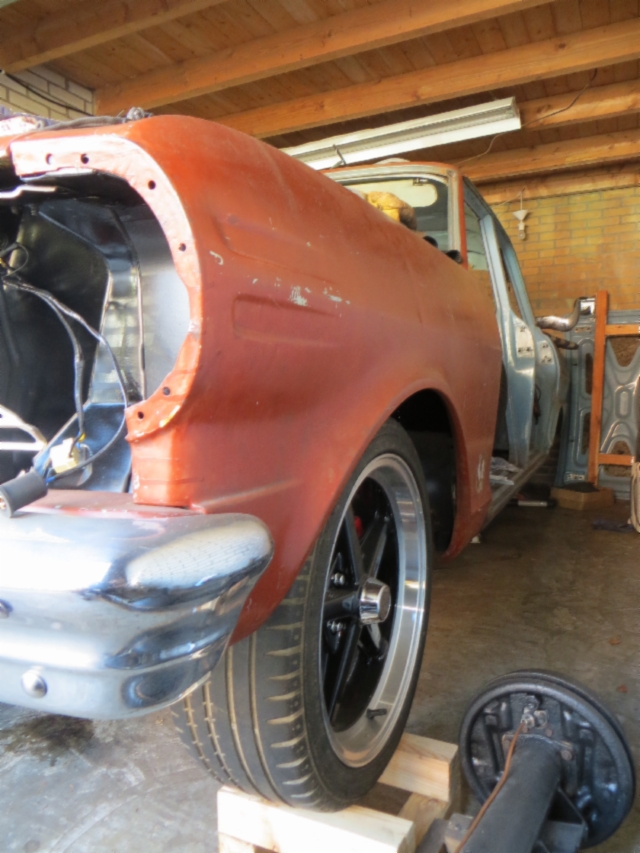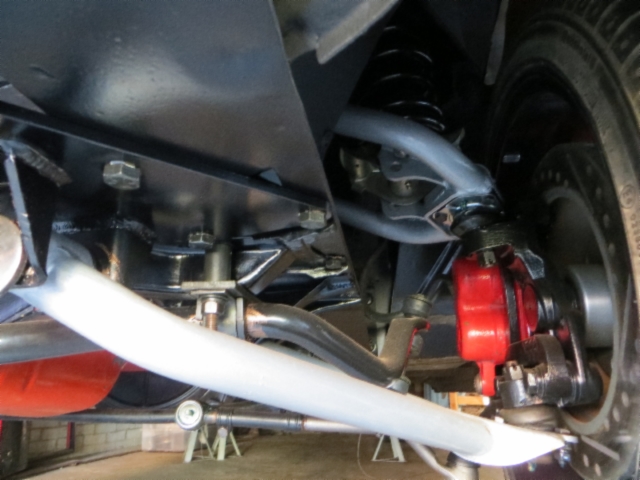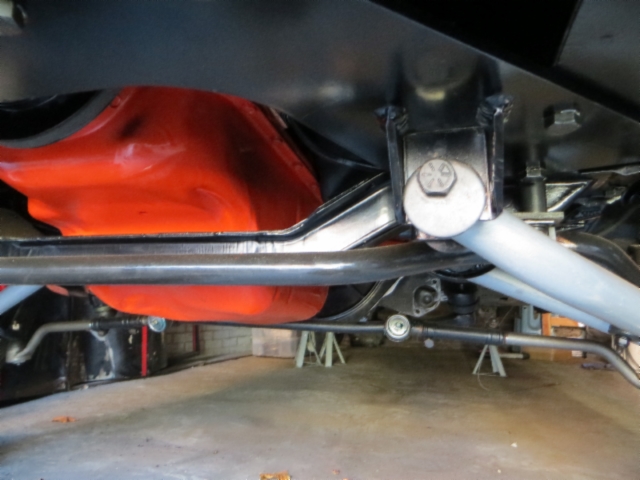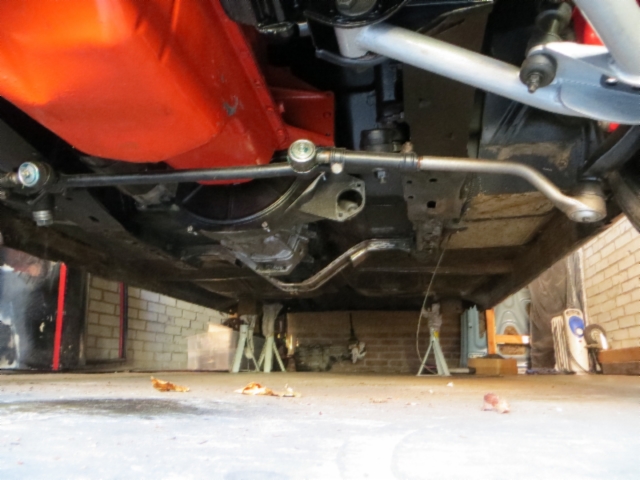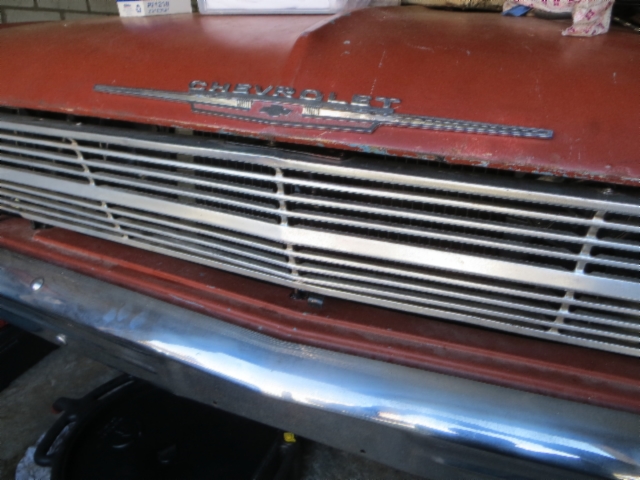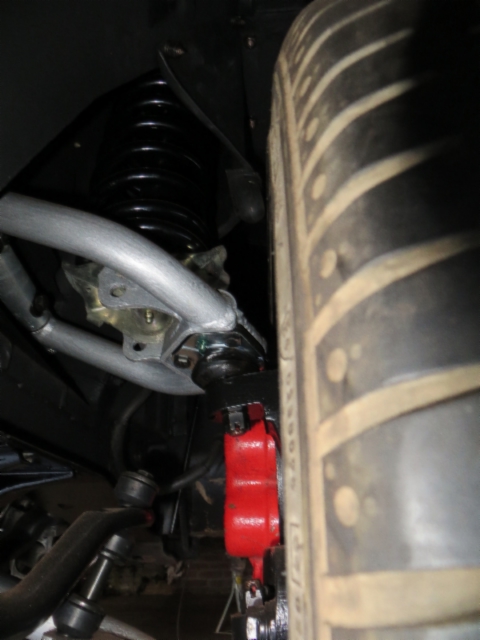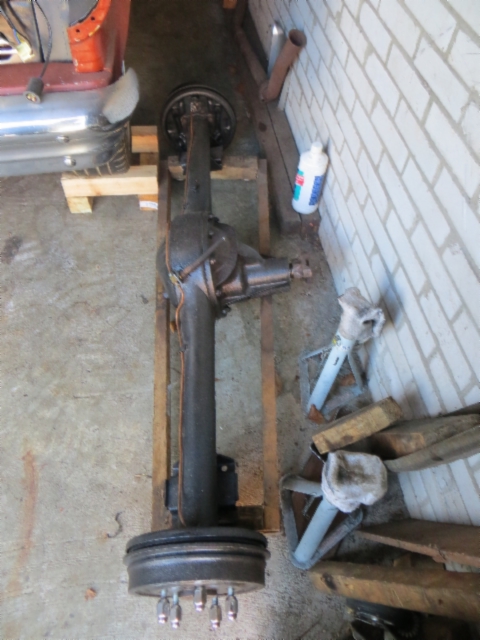 The new shackle kit I bought came with bushings and bolts, but the bushings were wider than original and so were the bolts. I also had new polyurethane bushings which were the identical size to original so I used these. A friend (Rob, who ownes a gorgeous 66 Chevelle which he restored himself) helped me out by turning the new bolts on his lathe to the same size as the (rusted/damaged) originals. Together with my son Lars I mounted the leaf springs and rear axle back under the car. The 2" lowering blocks should give a lowered look but still sufficient ground clearance for normal use. The rear wheels fit great inside the wheel wells. I got the car back on its wheels after a long time so I rolled it outside to see the stance. It has a bit of a rake and will be a bit lower once everything is mounted in and on the car, I am very pleased with how it looks and the progress made sofar.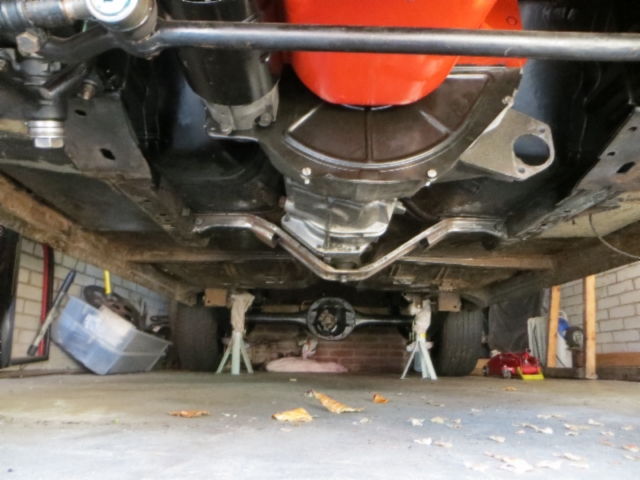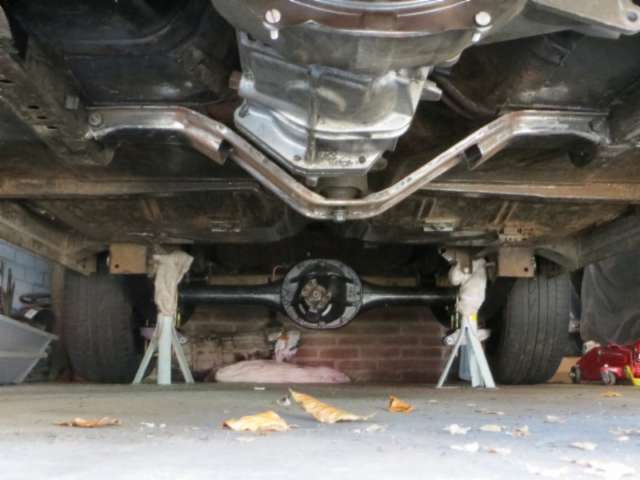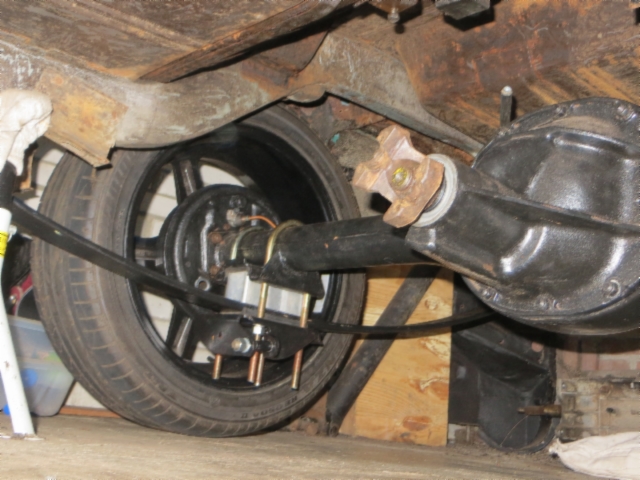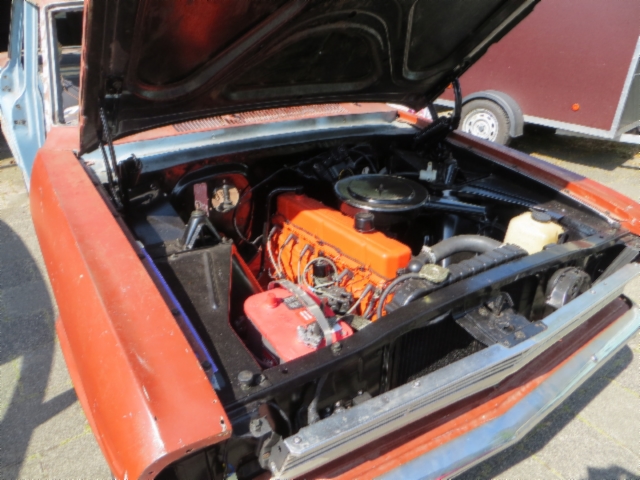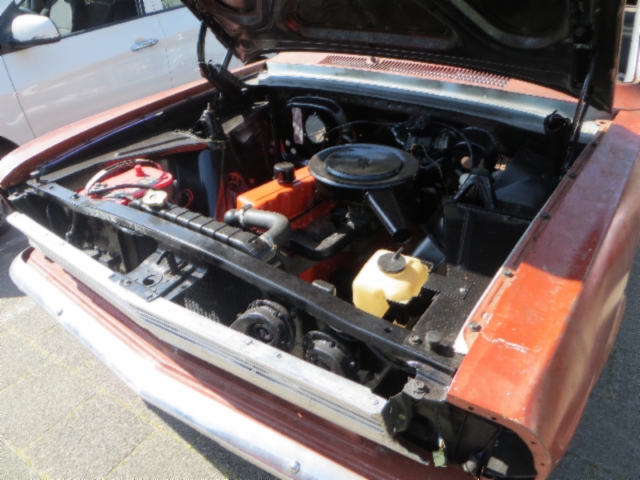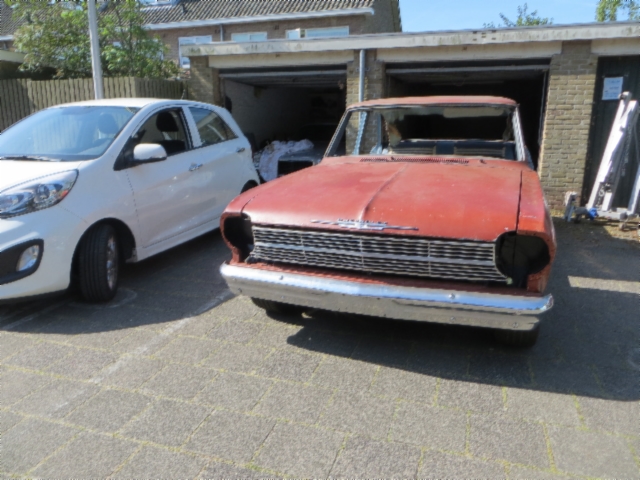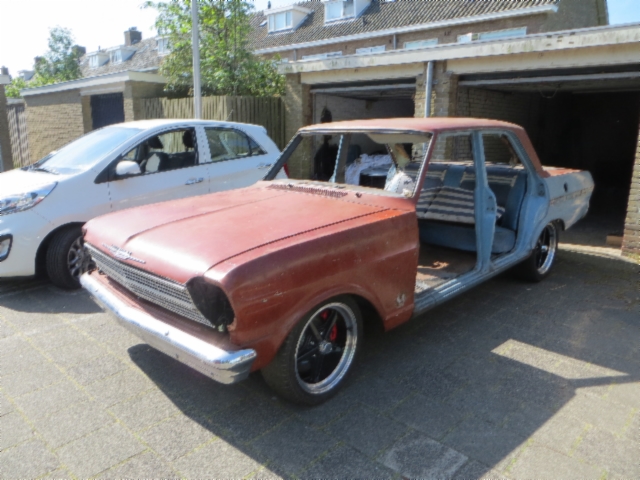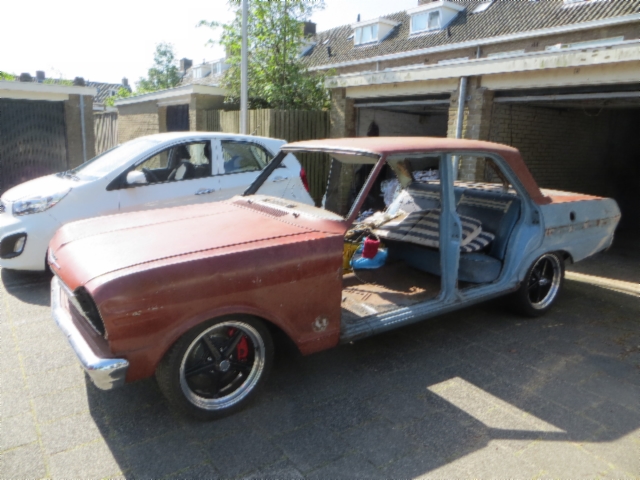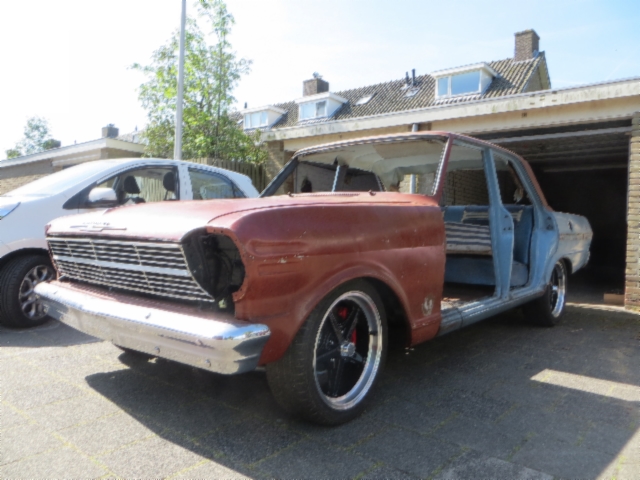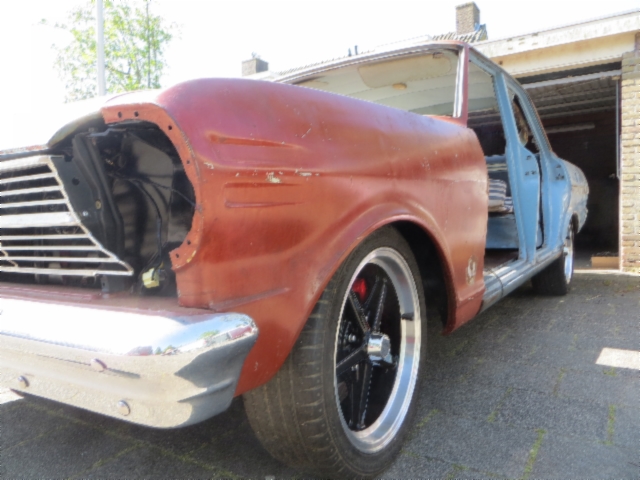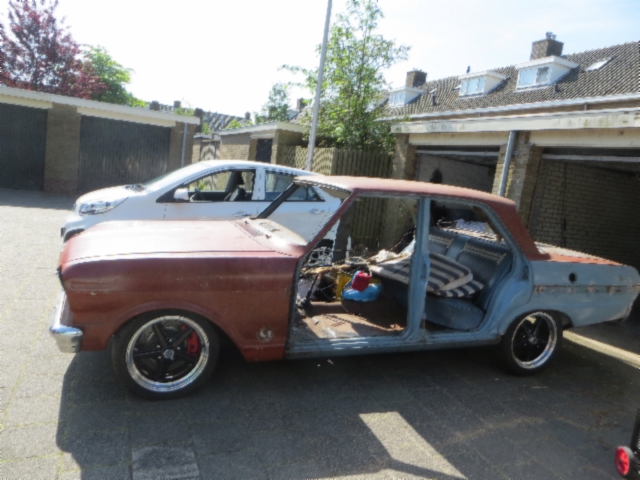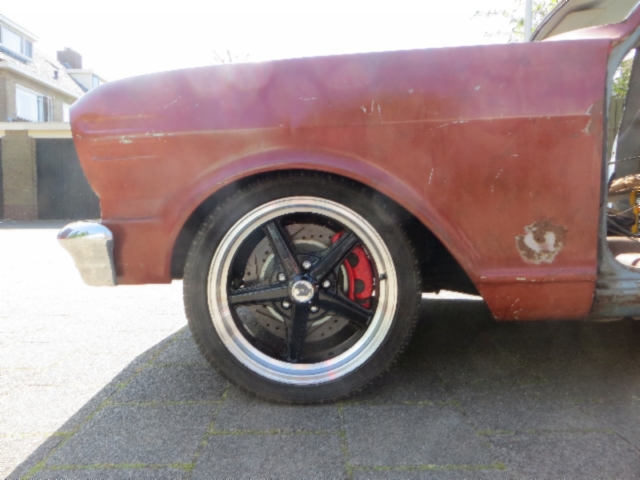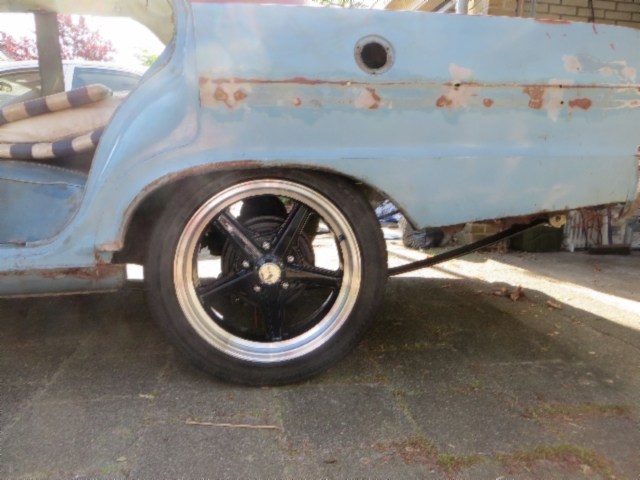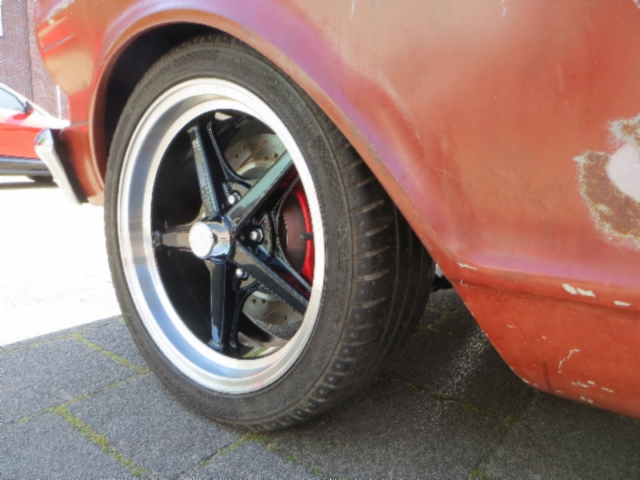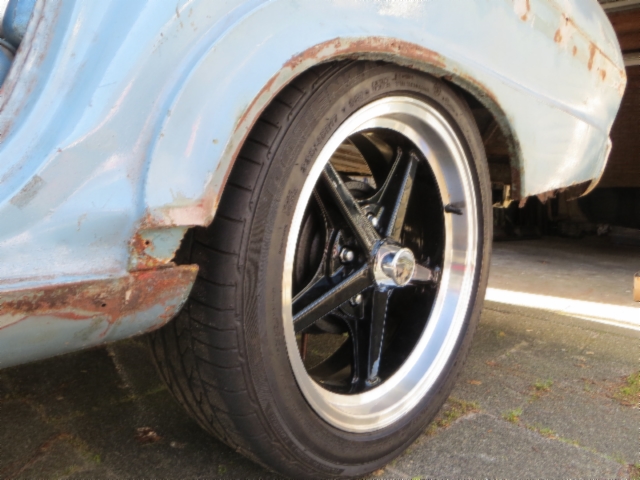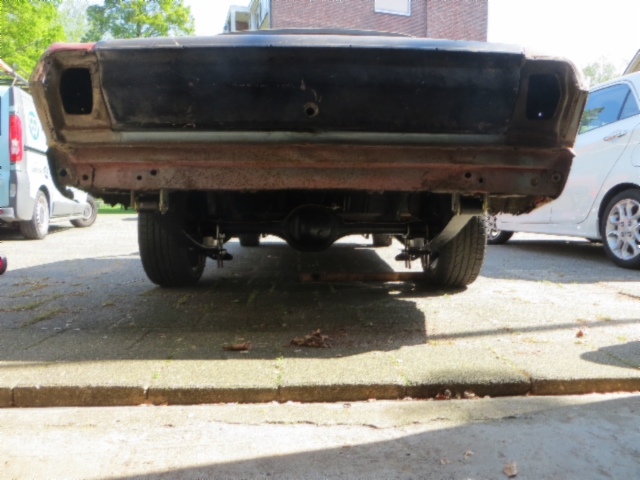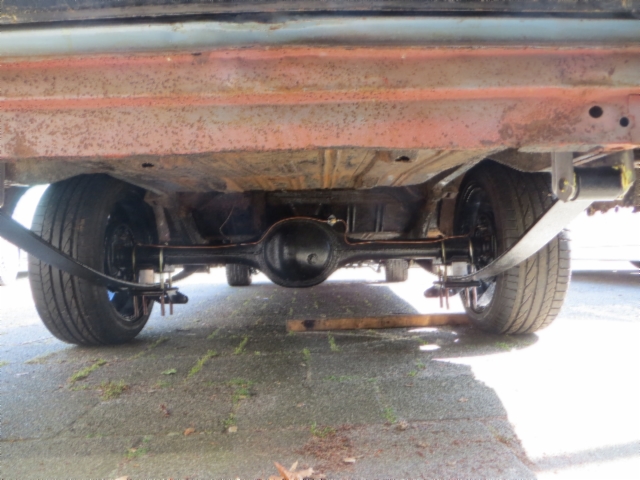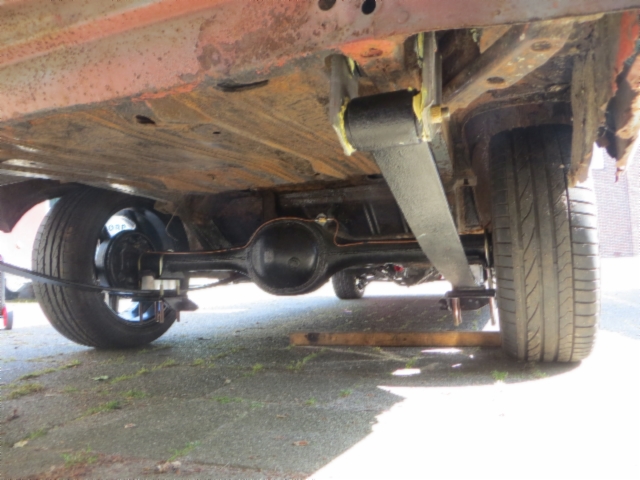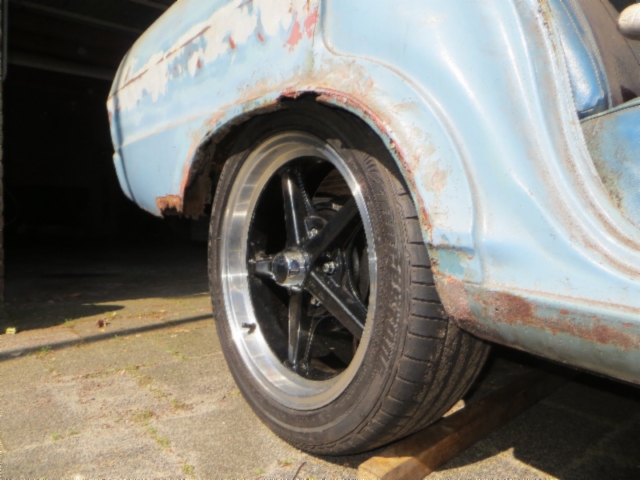 Looks like next job is metal repair starting with the floor cause when that's done the interior can be finished and underside coated.
You can reach me by e-mail at: camaro-rs@planet.nl