I was able to sell the front disc brakes to another Nova owner and threw in some other small left over parts with the deal. No money lost on the brakes just spent a lot of time on them. Good thing is someone else can use them and I used the money to buy new wheels. I got a good deal from a friend but I am not sure yet the wheels will fit (width/backspacing), as soon as the suspension is back under the car I will need to check that.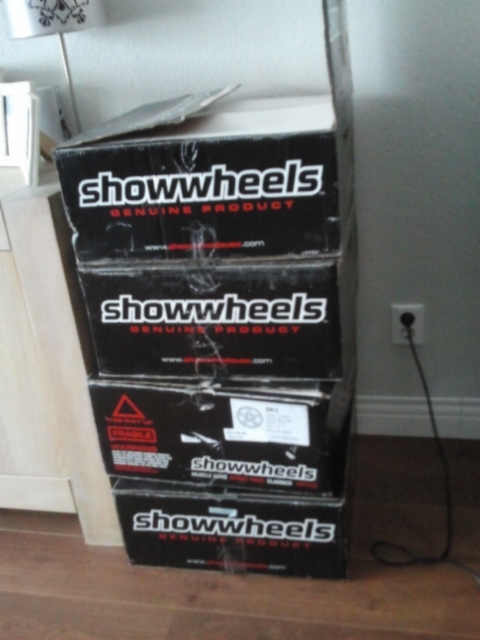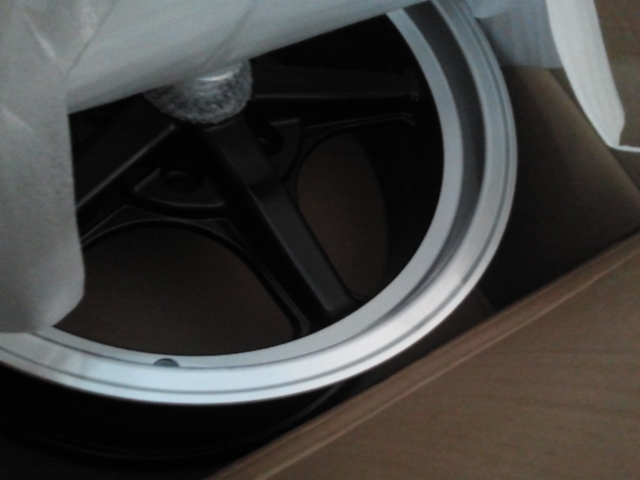 Since the big brake kit has the chevy 5x4.75" bolt pattern I need to redrill the rear axles/drums. I have drawn some templates in Autocad and had the lasercut from steel plate. These templates will be used as a drill guide. Once I will get to this job I will show my actions step by step with pictures to make it clear.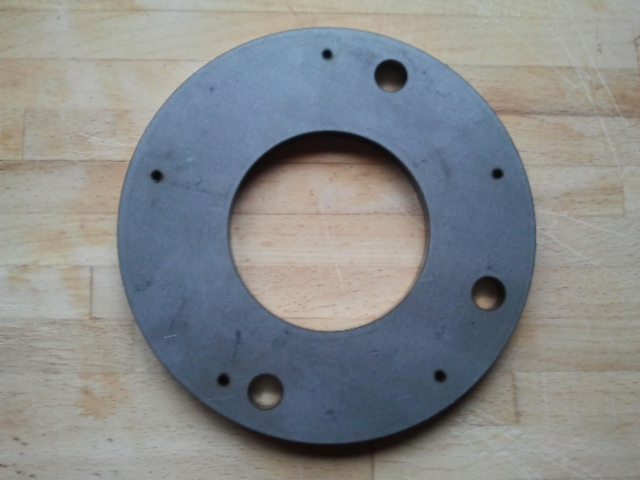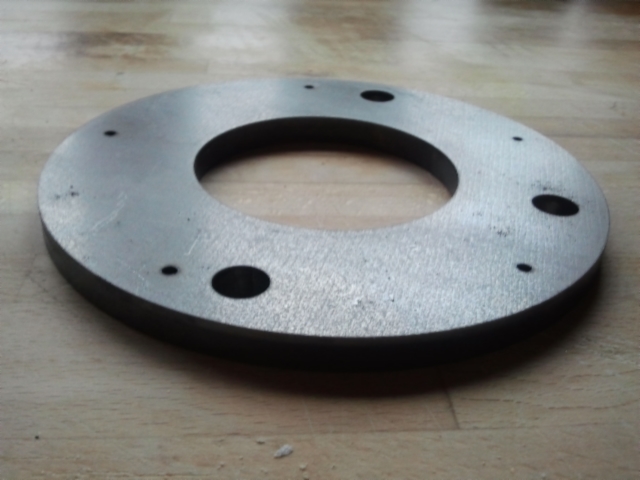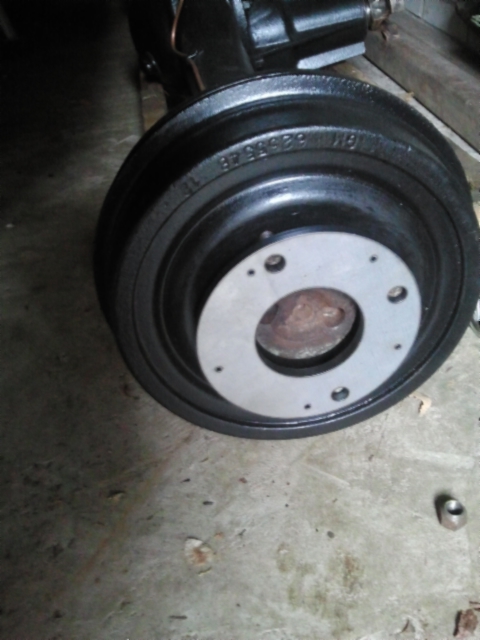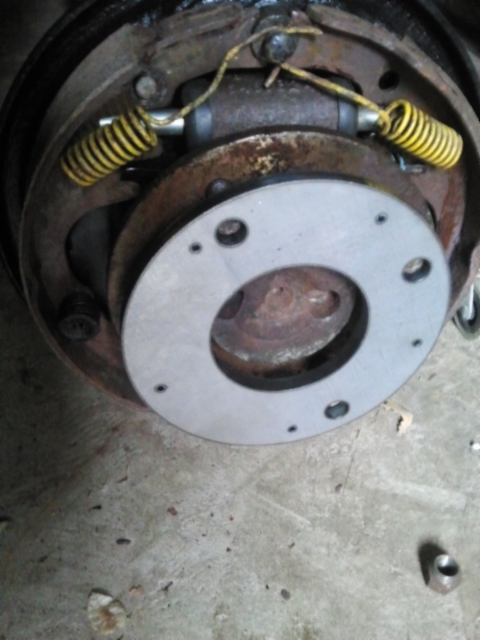 I cleaned and painted the front spindles, stil need to do the calipers, they are red now but they need to be repainted and I think I will paint them black. As you can see I just brush painted them....you won't see much of it anyways but it is nice when all is clean for assembly.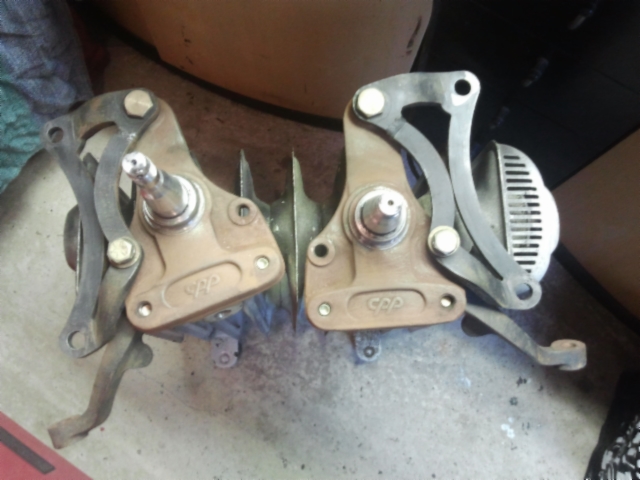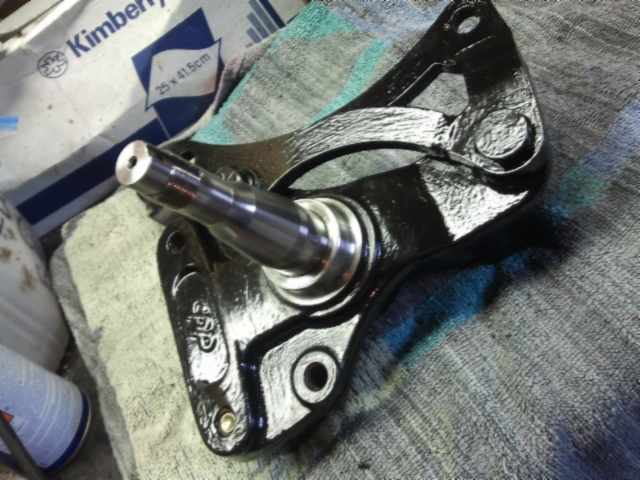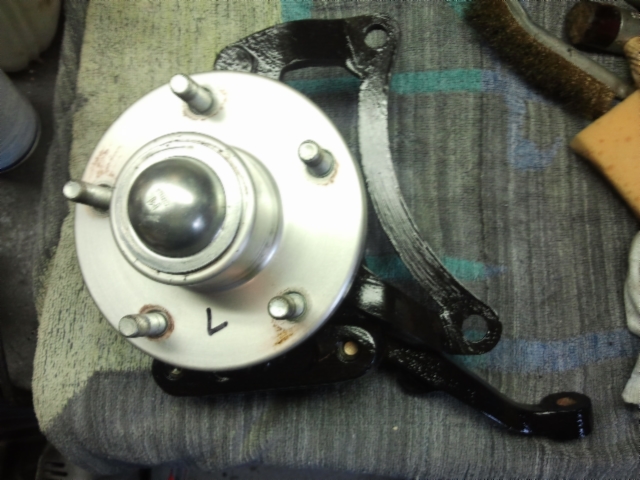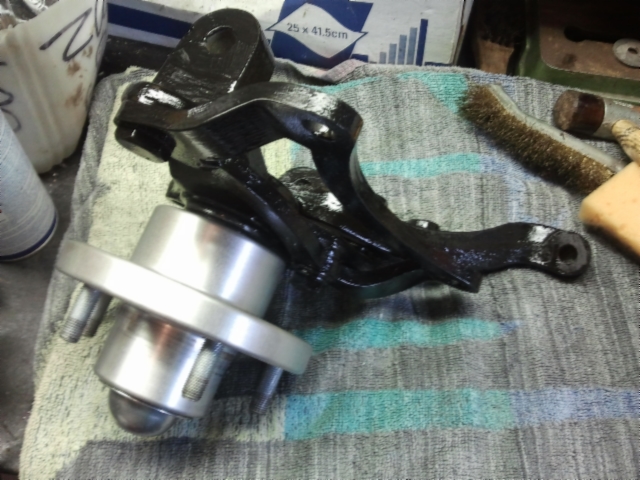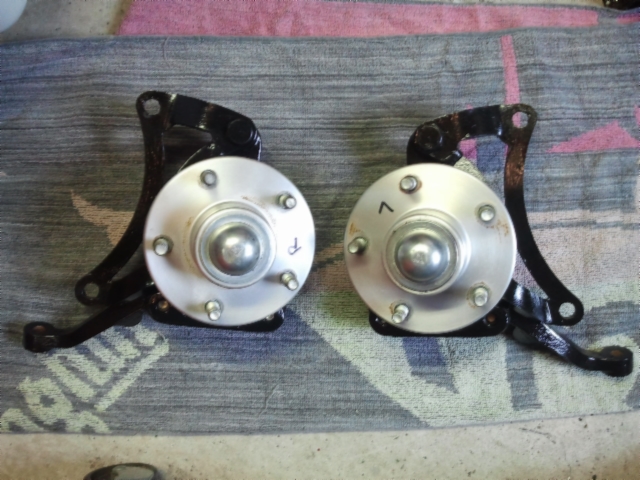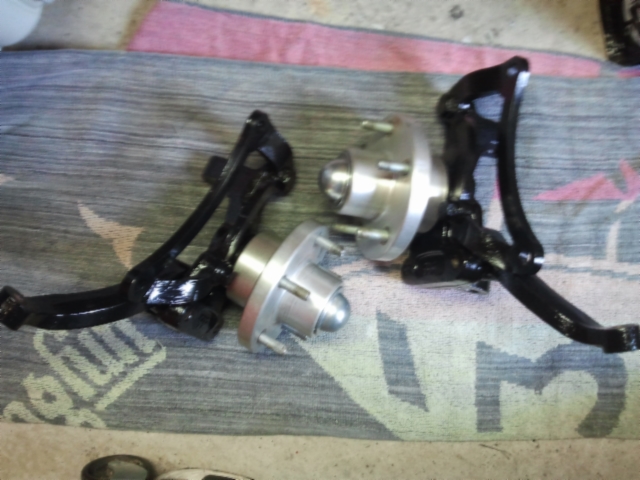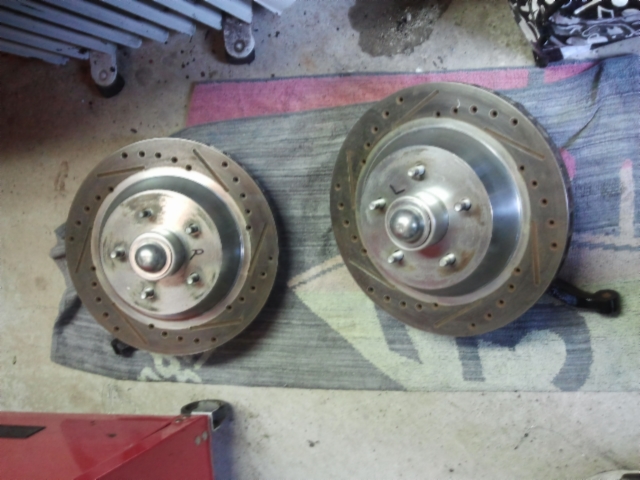 A big job I've done is make modifications to install the T5 manual transmission. I started by mounting it on the motor and put the combination in the car. After that I was able to cut the hole for the shifter in the trans tunnel. Next job was to make/modify the trans X-member, the T5 is longer than the Powerglide and the trans mount is further back and lower. I started by cutting up the original cross member bit by bit untill it fitted back in place. From there I measured where the new mounting point should be. With some angle iron I had laying about I made a temporary setup which I used to verify the measurements. After test fitting I used iron rod to connect the new mounting point to the original X-member. I tack welded it in and cut out a part on the other side to make room for another piece of rod. Once this was tacked into place I cut out the remaining part out the middle and went back to the garage for test fitting. It fitted nice and held the trans with just the tacks however it did bend under the weight. My solution was triangulation, I added another rod and it made the cross member very stiff. Back to the garage again for test fitting (3 mile drive each time) and put it in, no flex so I got it right. It still needs to be finish welded but I will leave that job to a friend who really knows how to weld.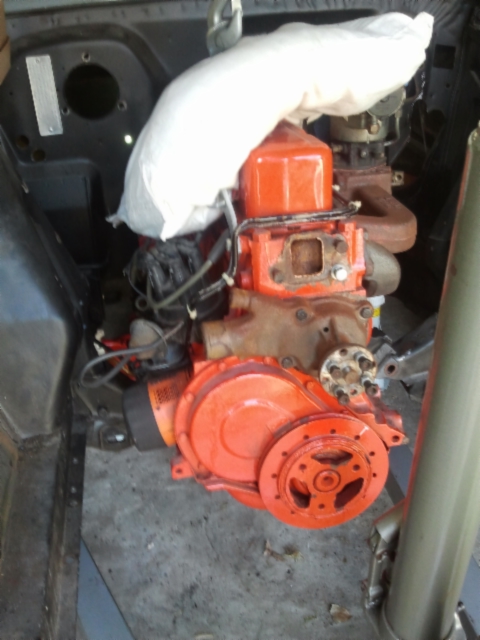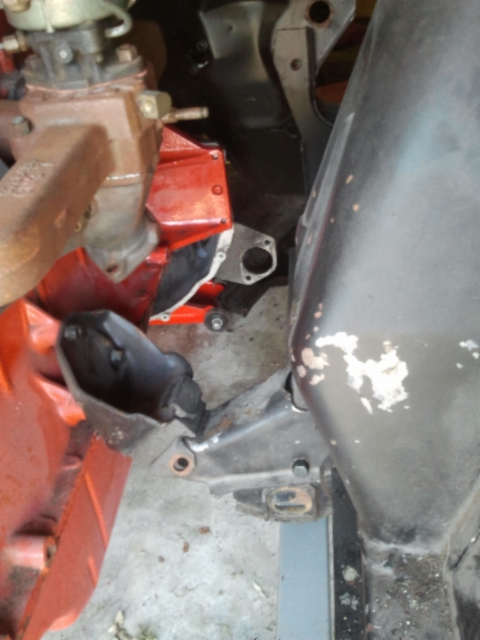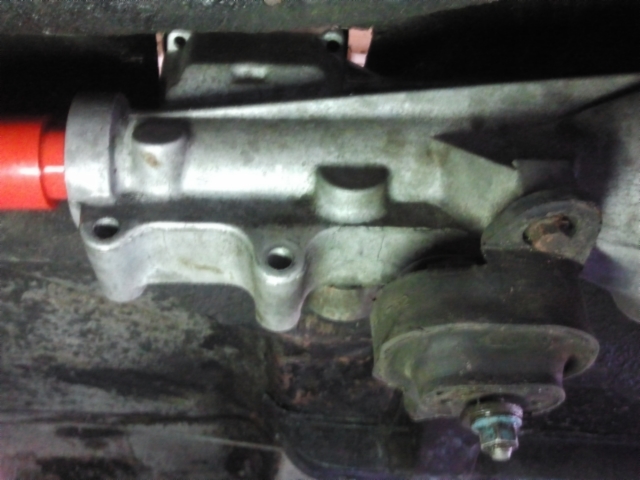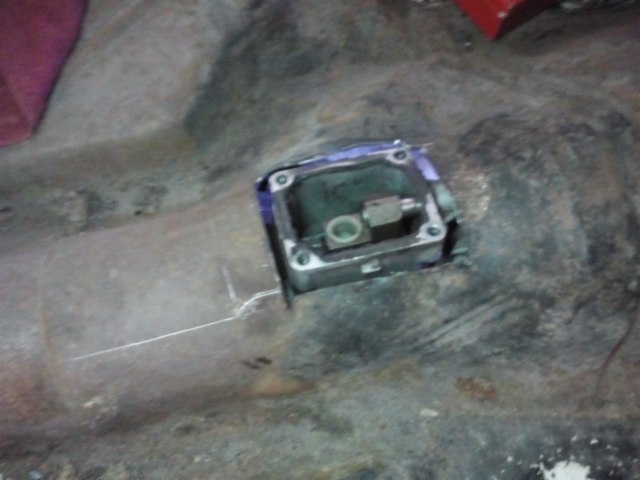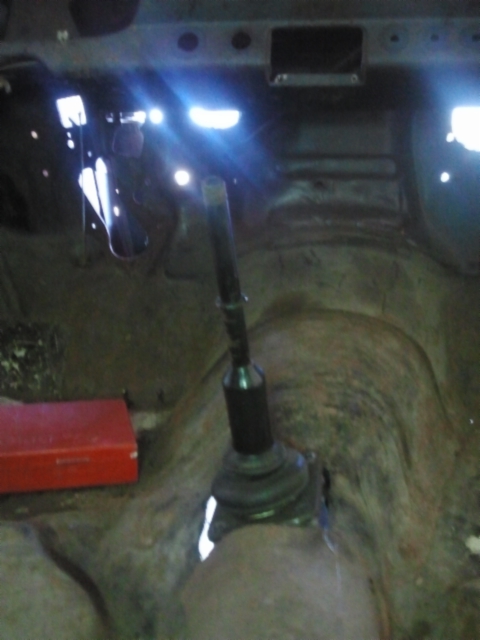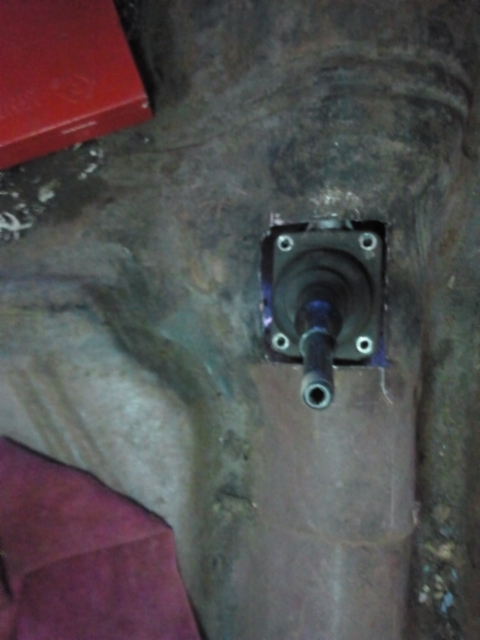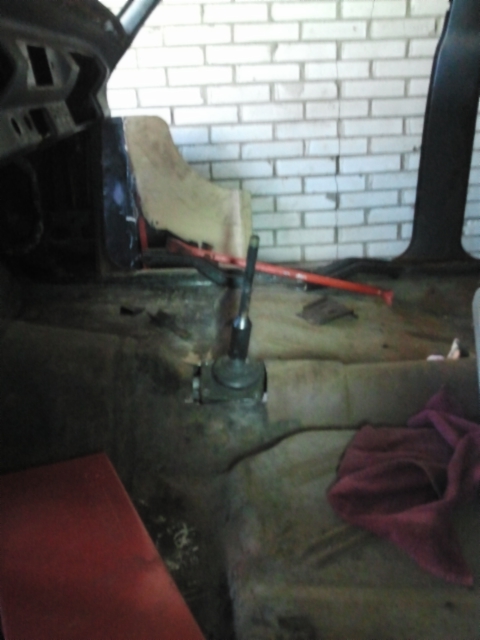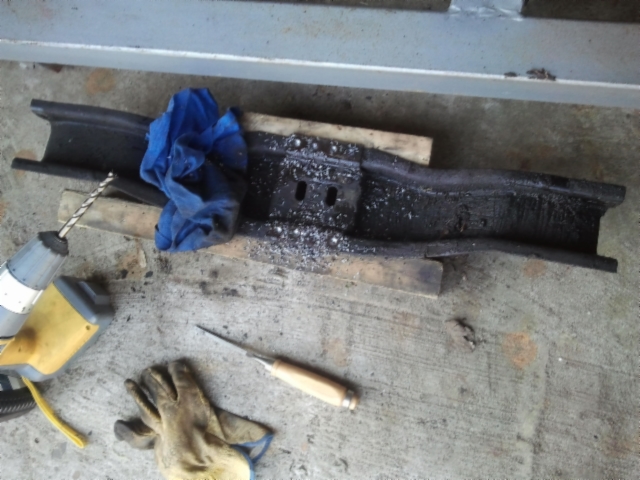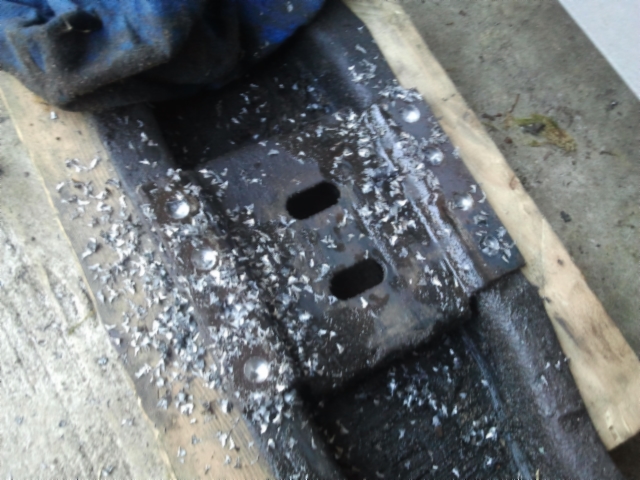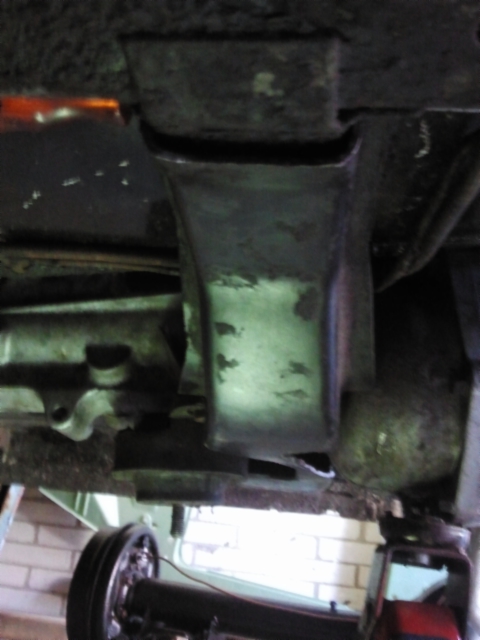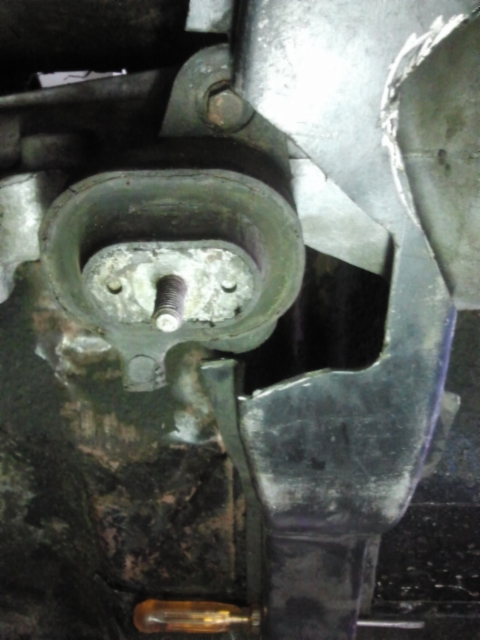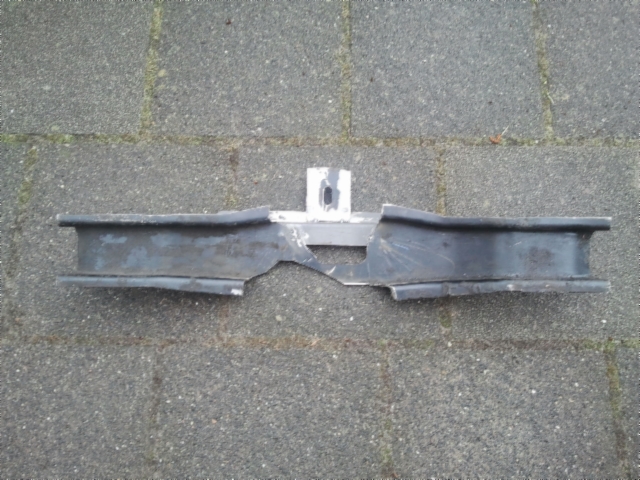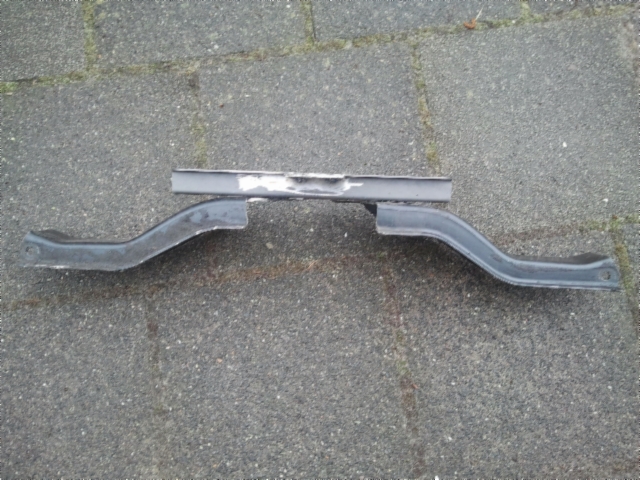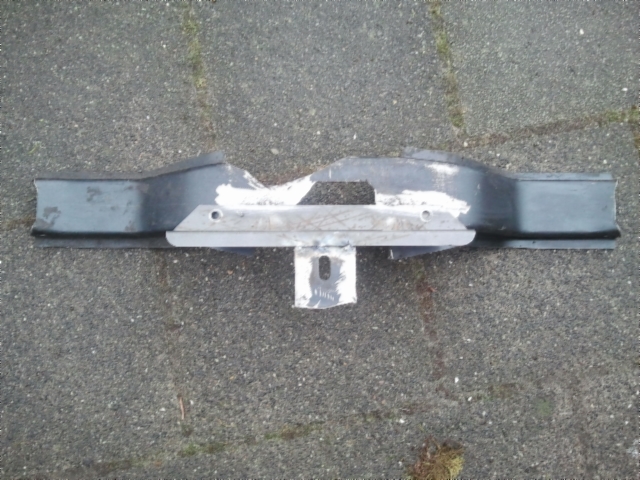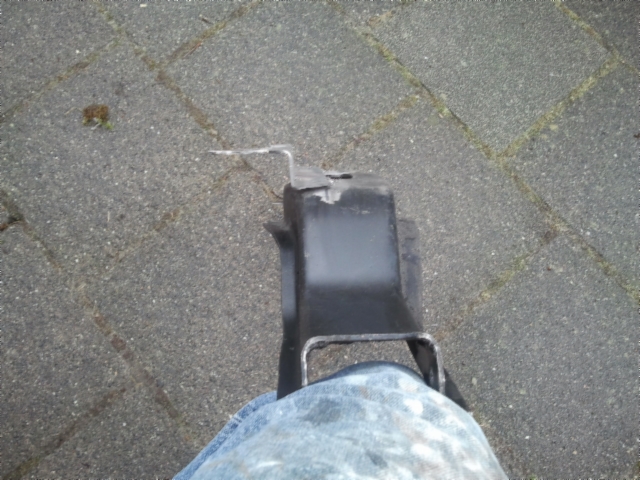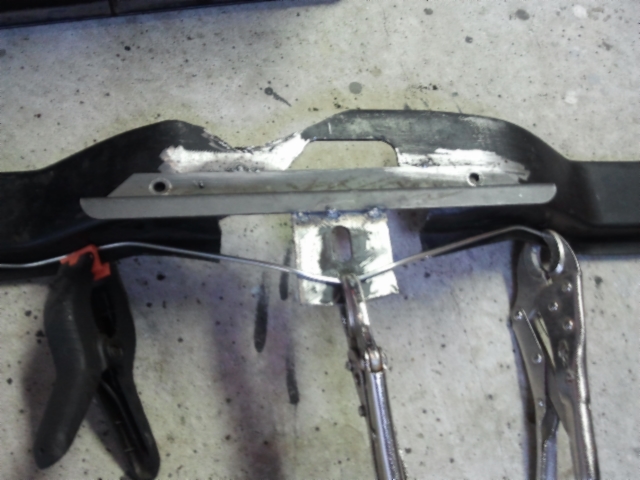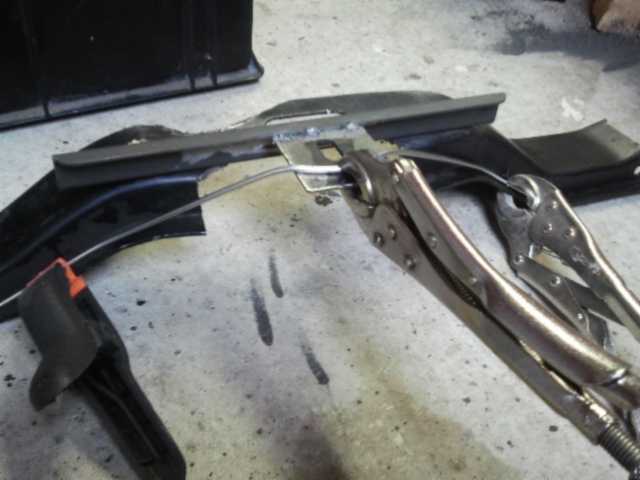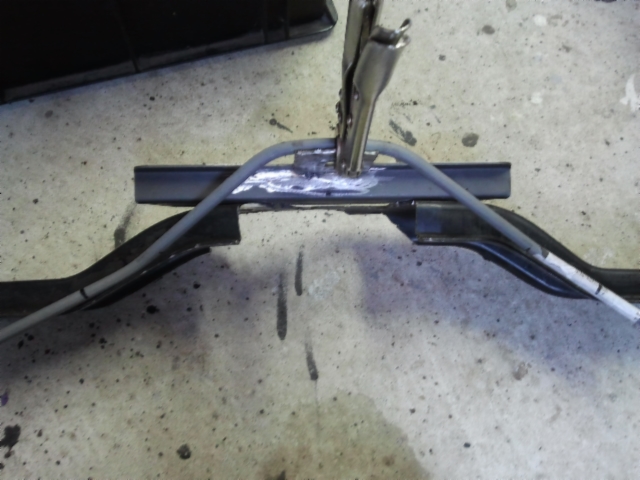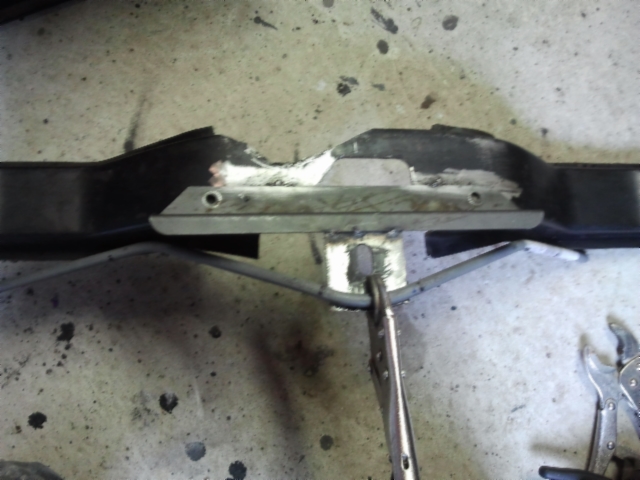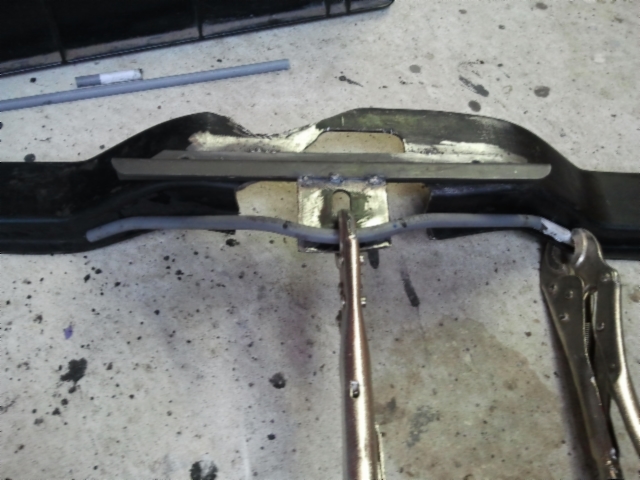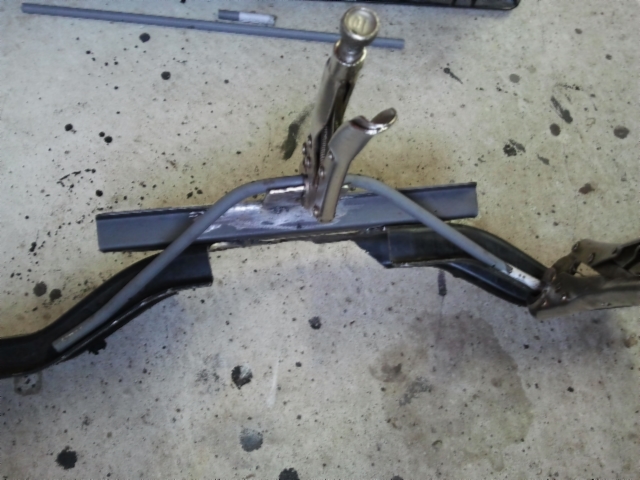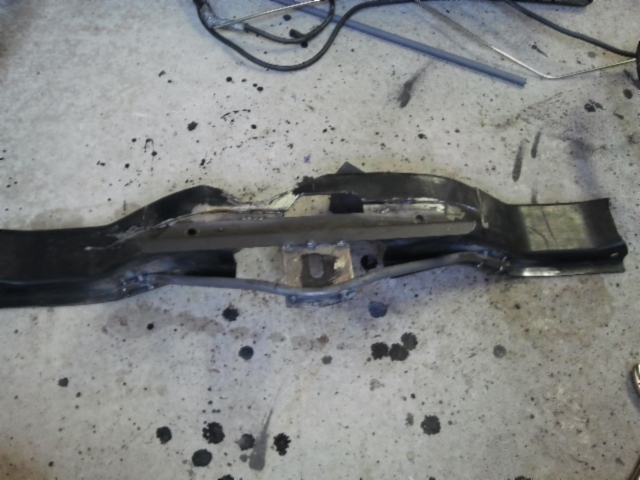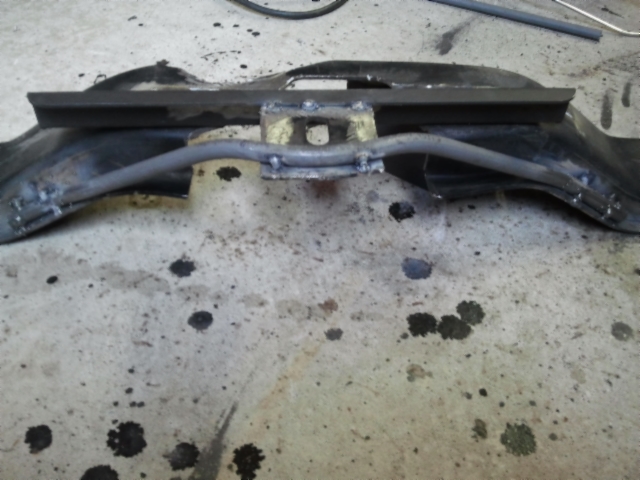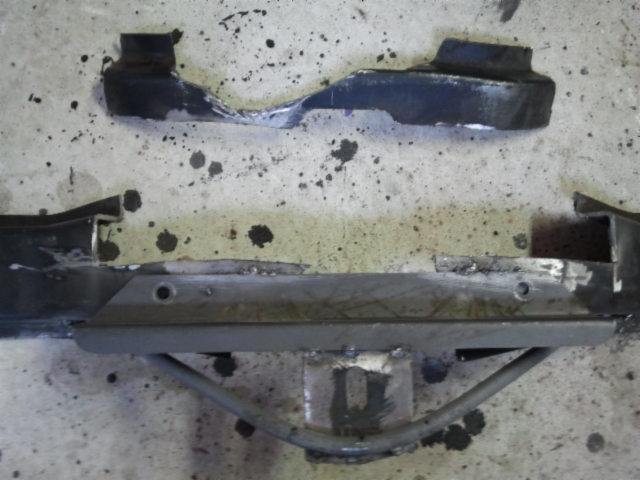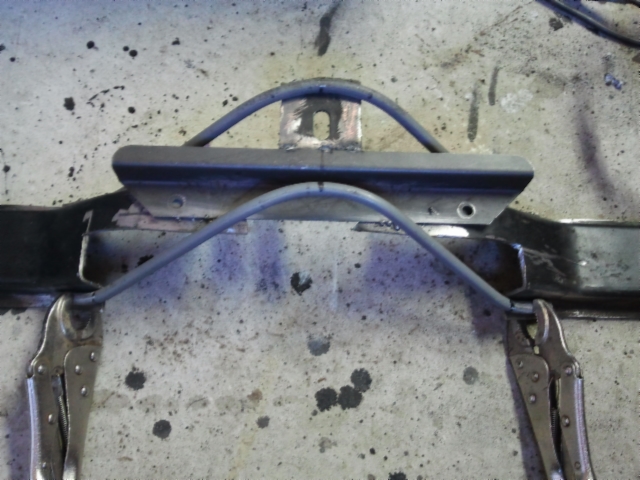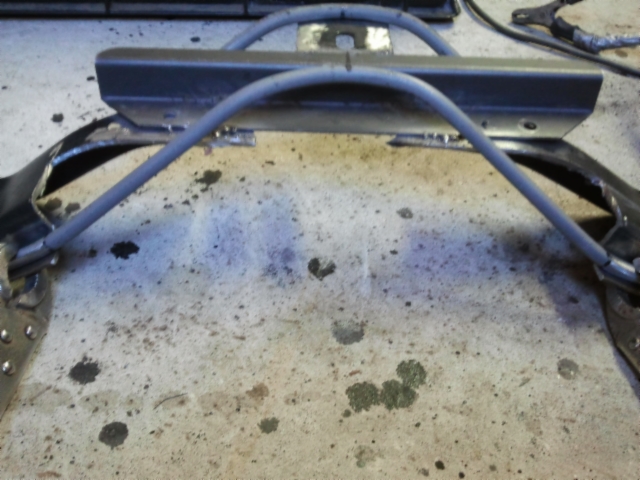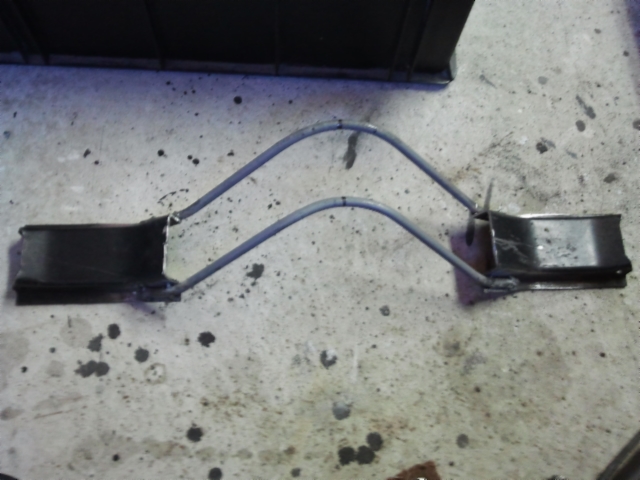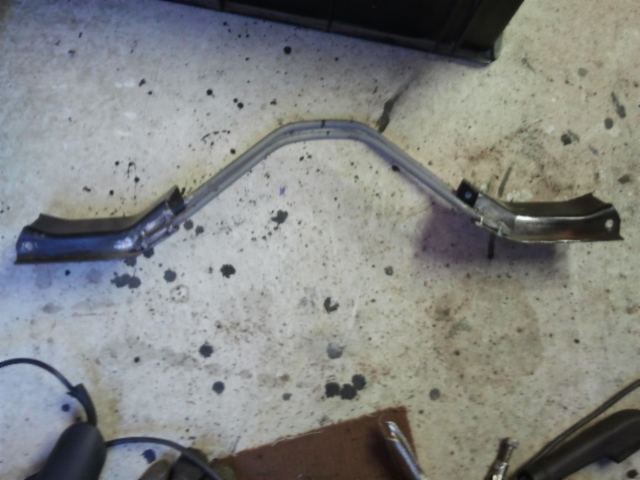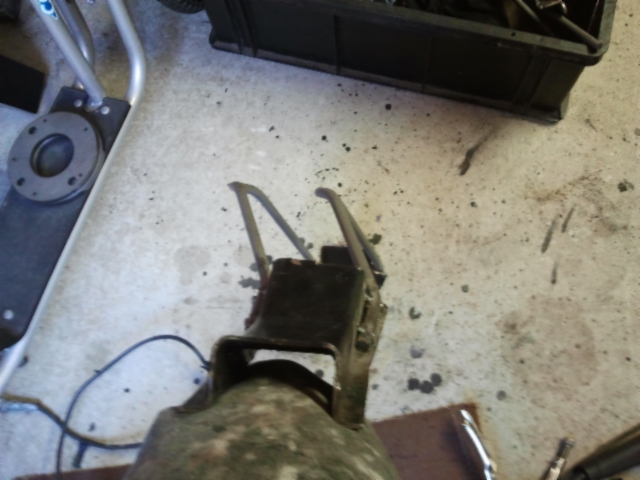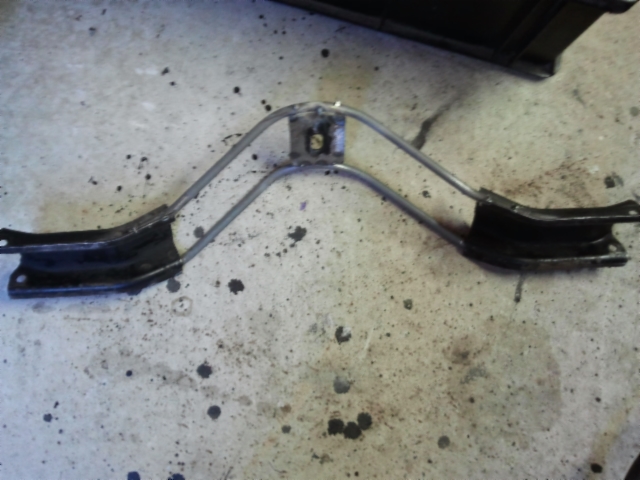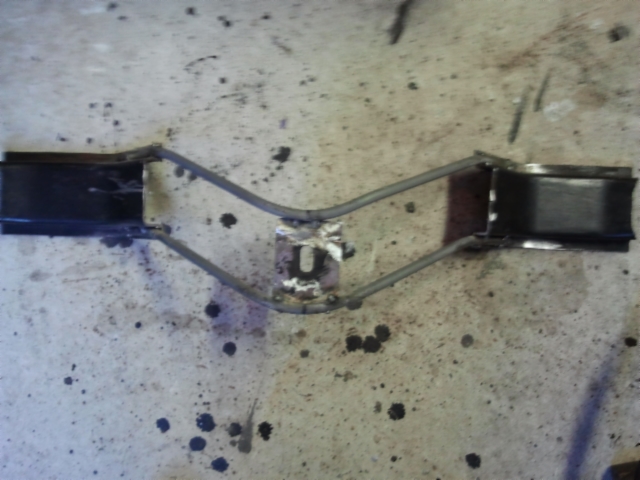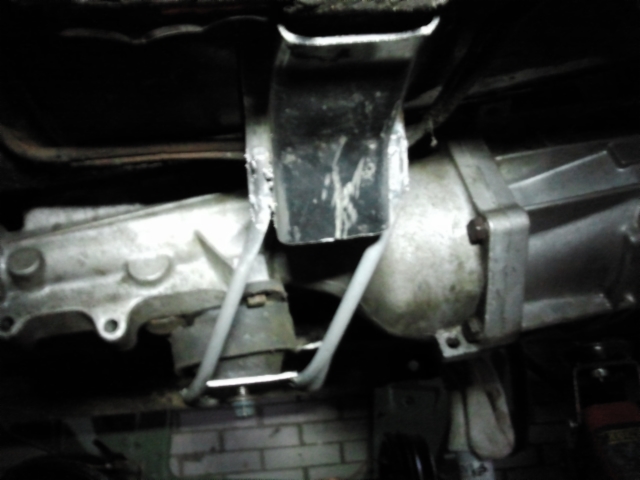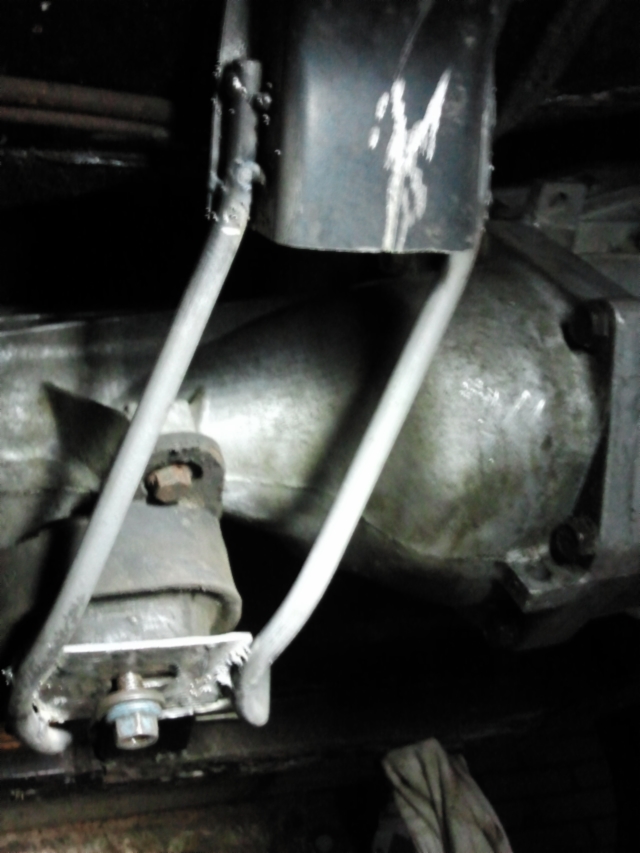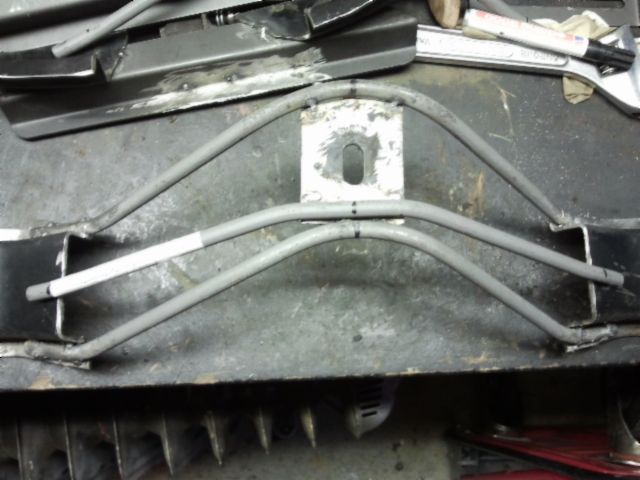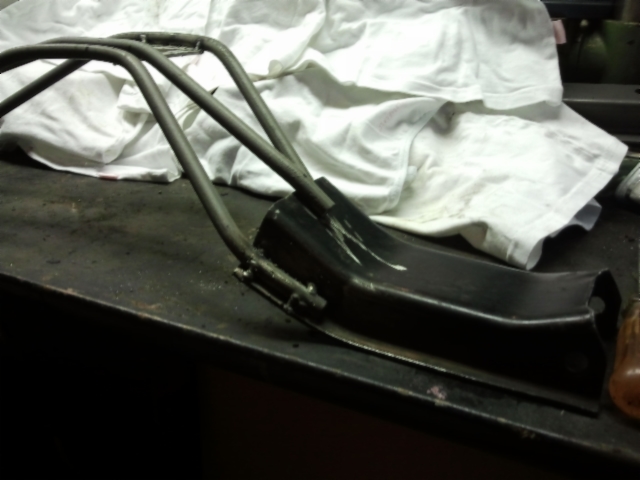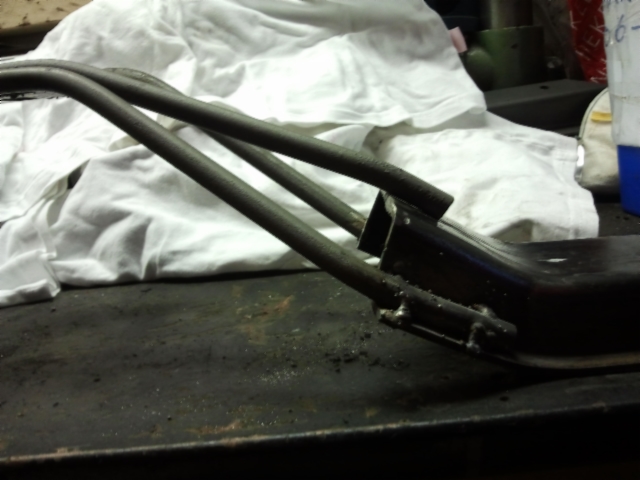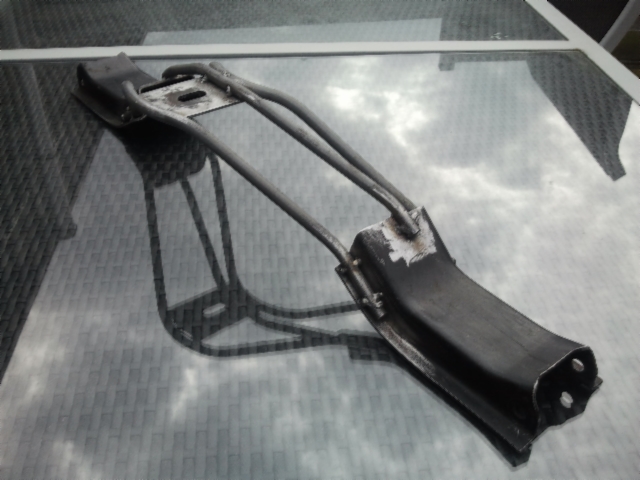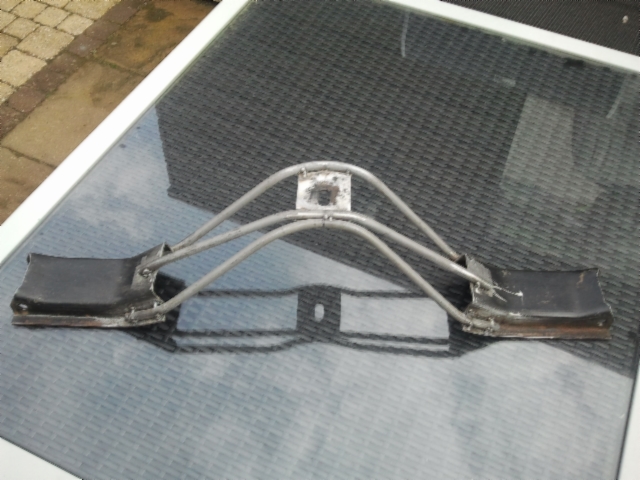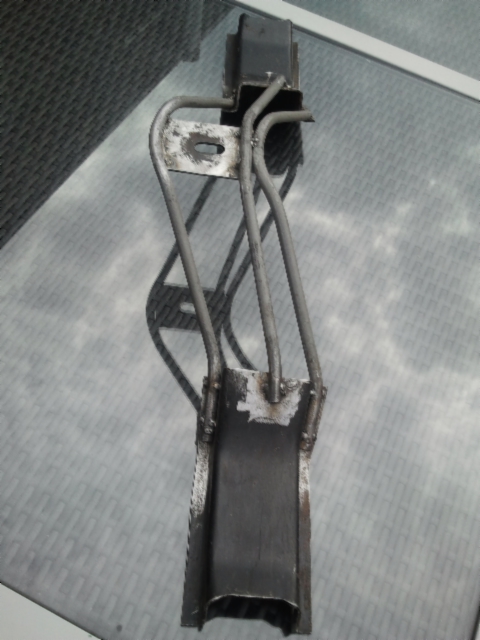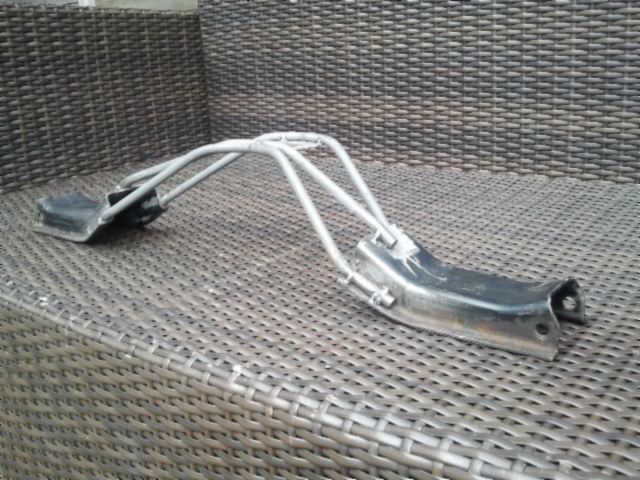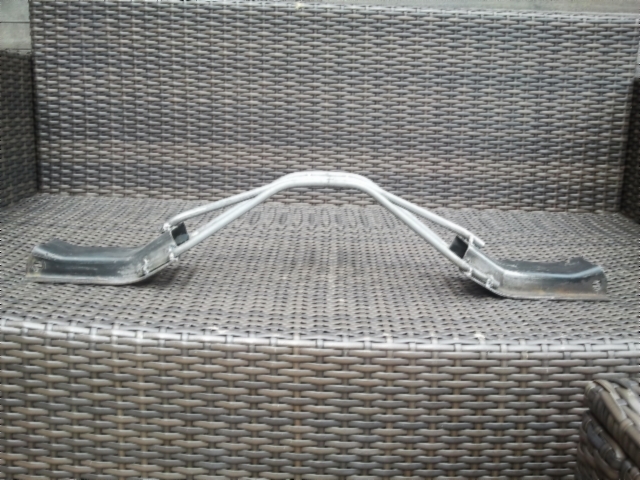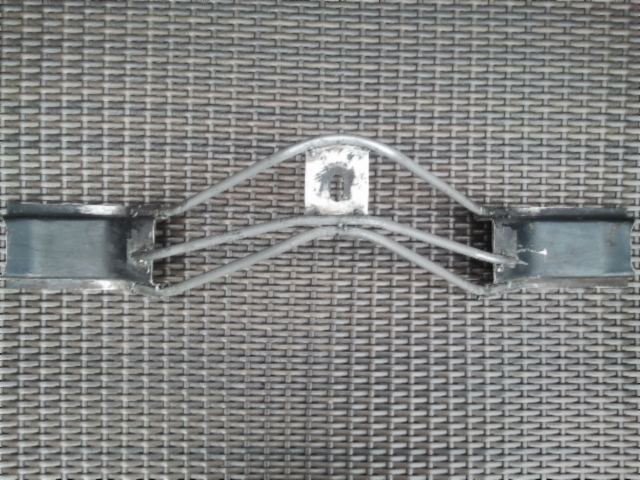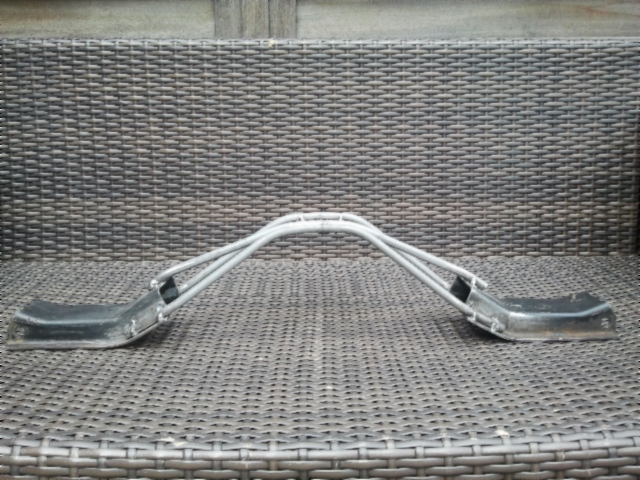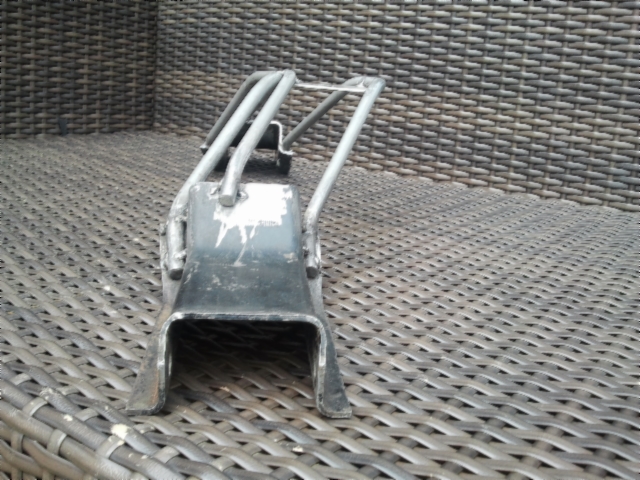 This year we visited the USA again, 2 weeks Florida with the family and of course brought back some parts....not much this time since I already have most things I need. I brought an antenna, valve caps, lug nuts, air filter, shifter boot (hope it fits?) and a small tach.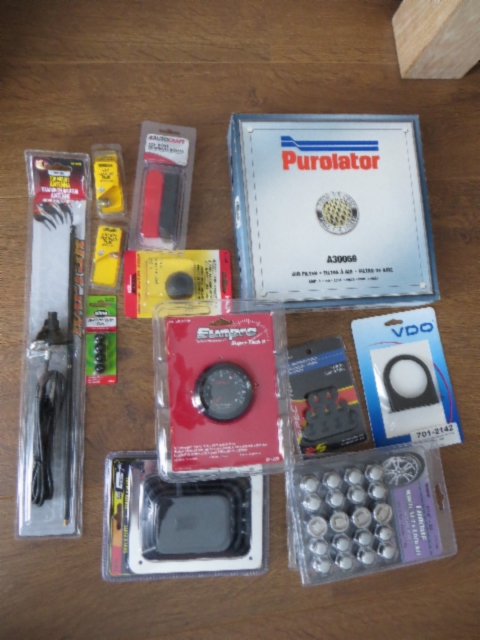 Last thing I did was remove the shock towers. At first I thought about leaving them on but I need to make some small repairs and modifications which is easier when they are off the body. I need to repair threads for the bumper mounts, cut a hole for the later style idler arm and maybe replace some pieces of metal.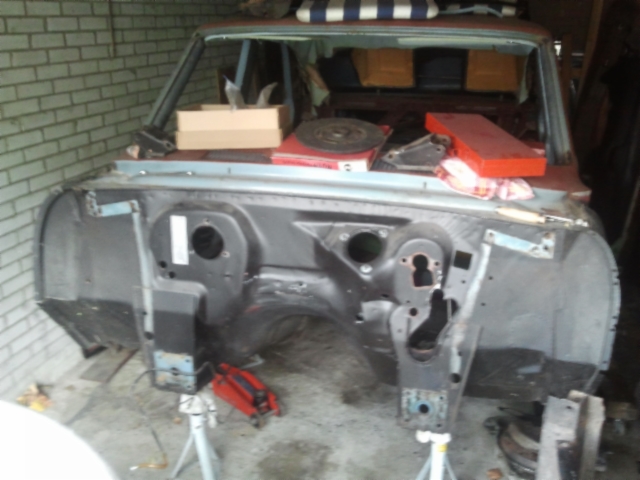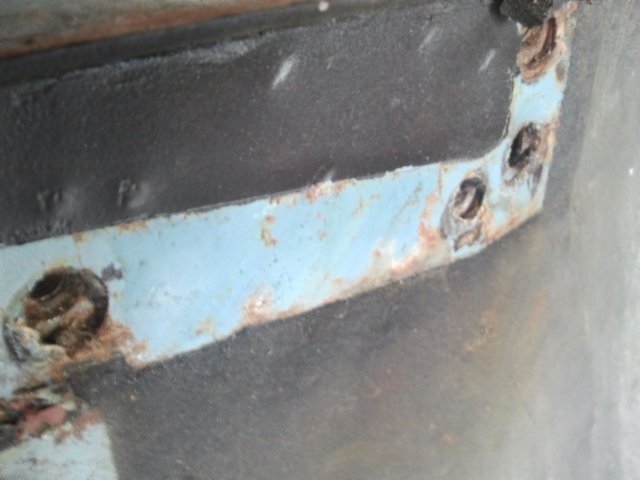 It's Spring but mother nature doesn't know and still thinks it's Autumn :-( so I hope it will get a bit better soon since I have a lot of work ahead of me.
You can reach me by e-mail at: camaro-rs@planet.nl