!===================================================> <! This page was created by Martin > <!===================================================>
---
Click here to add this site to your favorites!
---
Last updated on 31/03/2022 (Camaro) and 31/03/2022 (Nova)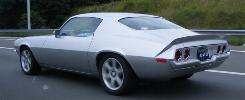 Click the Camaro or the Nova to view the projects.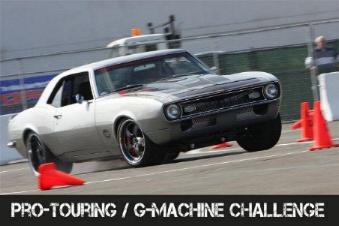 Klik hier voor de Nederlands/Belgische Pro-touring/G-Machine Challenge.

Click this logo for a visit to WWW.PRO-TOURING.COM, lots of technical info in the forums and nice cars.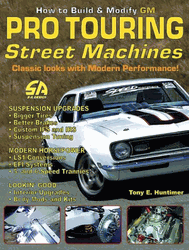 If you want to learn more on Pro-Touring, buy this book written by my friend Tony E. Huntimer!
For ordering: ISBN 1-884089-76-3 Part No. SA81 or click the picture.

You can reach me by e-mail at: pro-touring @ hotmail .com
---
---
This site was last updated on 01/04/2022

protouring turbo blow through blowthrough turbocharged v8 pro touring chevy camaro high performance z28 gm handling brakes wheels 17" tires g machine g-machine restoration restification martin chevrolet 71 '71 1971 netherlands holland bikes movies musclecar shaved door C5 hydraboost hydroboost wastegate vintage air airco nova chevyII 4door 1962 '62 62 inline6 borg warner t5
protouring turbo blow through blowthrough turbocharged v8 pro touring chevy camaro high performance z28 gm handling brakes wheels 17" tires g machine g-machine restoration restification martin chevrolet 71 '71 1971 netherlands holland bikes movies musclecar shaved door C5 hydraboost hydroboost wastegate vintage air airco nova chevyII 4door 1962 '62 62 inline6 borg warner t5 protouring turbo blow through blowthrough turbocharged v8 pro touring chevy camaro high performance z28 gm handling brakes wheels 17" tires g machine g-machine restoration restification martin chevrolet 71 '71 1971 netherlands holland bikes movies musclecar shaved door C5 hydraboost hydroboost wastegate vintage air airco nova chevyII 4door 1962 '62 62 inline6 borg warner t5 protouring turbo blow through blowthrough turbocharged v8 pro touring chevy camaro high performance z28 gm handling brakes wheels 17" tires g machine g-machine restoration restification martin chevrolet 71 '71 1971 netherlands holland bikes movies musclecar shaved door C5 hydraboost hydroboost wastegate vintage air airco nova chevyII 4door 1962 '62 62 inline6 borg warner t5 protouring turbo blow through blowthrough turbocharged v8 pro touring chevy camaro high performance z28 gm handling brakes wheels 17" tires g machine g-machine restoration restification martin chevrolet 71 '71 1971 netherlands holland bikes movies musclecar shaved door C5 hydraboost hydroboost wastegate vintage air airco nova chevyII 4door 1962 '62 62 inline6 borg warner t5 protouring turbo blow through blowthrough turbocharged v8 pro touring chevy camaro high performance z28 gm handling brakes wheels 17" tires g machine g-machine restoration restification martin chevrolet 71 '71 1971 netherlands holland bikes movies musclecar shaved door C5 hydraboost hydroboost wastegate vintage air airco nova chevyII 4door 1962 '62 62 inline6 borg warner t5 protouring turbo blow through blowthrough turbocharged v8 pro touring chevy camaro high performance z28 gm handling brakes wheels 17" tires g machine g-machine restoration restification martin chevrolet 71 '71 1971 netherlands holland bikes movies musclecar shaved door C5 hydraboost hydroboost wastegate vintage air airco nova chevyII 4door 1962 '62 62 inline6 borg warner t5 protouring turbo blow through blowthrough turbocharged v8 pro touring chevy camaro high performance z28 gm handling brakes wheels 17" tires g machine g-machine restoration restification martin chevrolet 71 '71 1971 netherlands holland bikes movies musclecar shaved door C5 hydraboost hydroboost wastegate vintage air airco nova chevyII 4door 1962 '62 62 inline6 borg warner t5 protouring turbo blow through blowthrough turbocharged v8 pro touring chevy camaro high performance z28 gm handling brakes wheels 17" tires g machine g-machine restoration restification martin chevrolet 71 '71 1971 netherlands holland bikes movies musclecar shaved door C5 hydraboost hydroboost wastegate vintage air airco nova chevyII 4door 1962 '62 62 inline6 borg warner t5 protouring turbo blow through blowthrough turbocharged v8 pro touring chevy camaro high performance z28 gm handling brakes wheels 17" tires g machine g-machine restoration restification martin chevrolet 71 '71 1971 netherlands holland bikes movies musclecar shaved door C5 hydraboost hydroboost wastegate vintage air airco nova chevyII 4door 1962 '62 62 inline6 borg warner t5 protouring turbo blow through blowthrough turbocharged v8 pro touring chevy camaro high performance z28 gm handling brakes wheels 17" tires g machine g-machine restoration restification martin chevrolet 71 '71 1971 netherlands holland bikes movies musclecar shaved door C5 hydraboost hydroboost wastegate vintage air airco nova chevyII 4door 1962 '62 62 inline6 borg warner t5