!===================================================> <! This page was created by Martin > <!===================================================>
My Camaro
page 5
---
Slowly rebuilding part three....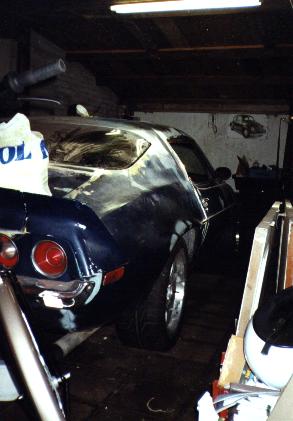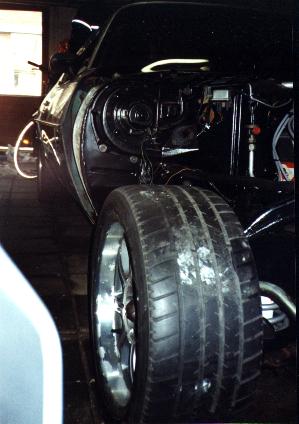 On these pictures you can see the 17" wheels and how they fit (at least the rear).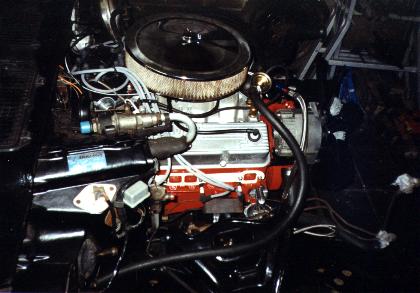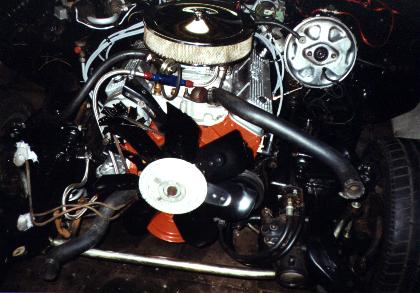 I have started to work on the car again and I hope to be able to start the engine very soon. I replaced the U-joints with new ones with a grease nipple and put the driveshaft back in. The new HEI ignition is in and I also installed new spark plug wires for it. All cables and linkage are connected to the tranny again (working under a car on a freezing floor is no fun....). I put in a choke cable that will be located under the dash near the console. The fuel lines are installed after I had to get adapters to fit the lines to the pump. A 10mm2 power cable is going to the trunk to supply the amplifiers. I put a gold plated fuse holder with 35A fuse above the brake booster from where the cable continues to the battery. First thing now is to put the radiator support back in and connect the hoses. One heater hose must also be replaced because it's red and I only want black hoses in my car. Once this is done the engine is mechanically complete and only the wiring has to be connected. I have to make some changes there cause I switched to a internally regulated alternator. Battery clamps will be gold plated and power cables will be special red and blue see trough insulation type. I bought a remanufactured '79 Trans Am 4 wheel disc mastercylinder for my 4 wheel disc setup. This one is a lot cheaper than ones sold by the aftermarket brake companies and does the same. In my rear disc brake kit is an adjustable proportioning valve that's also needed.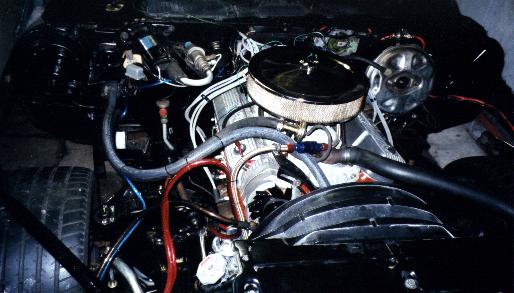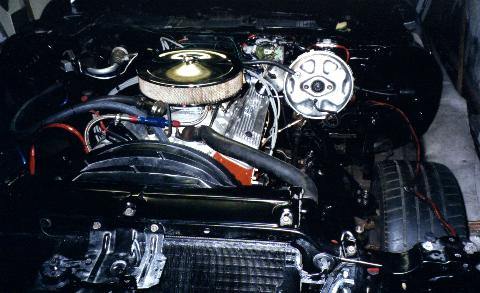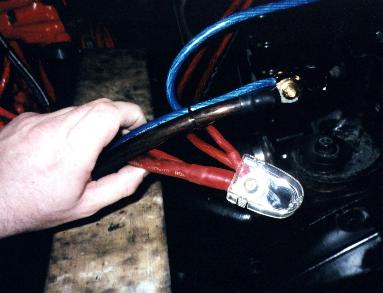 I didn't get the gold plated battery clamp but the black chromed ones by Caliber, I think they look even better. All wiring and power cables are in place now including the gauges and everything works. I finally got to start the engine again after 11 months! Time really flies when you're having fun. (or working on a car, which is the same) First I started it with only headers on, it sounded great but I think the neighbours will have a different opinion on this.
Back.......
You can reach me by e-mail at: pro-touring @ hotmail .com